SCHWALBE PROTECTION.
---
BENCHMARK OF PUNCTURE PROTECTION!
For many years Schwalbe has set the technological benchmark of puncture protection for bicycles.
Two examples: Only Schwalbe has travel and city tires called "flat-less" (Protection 7). For mountain bikes Tubeless has become standard due to the Schwalbe fabric used for the Tubeless Easy technology. It is the perfect puncture protection in combination with sealant liquid (Protection 6).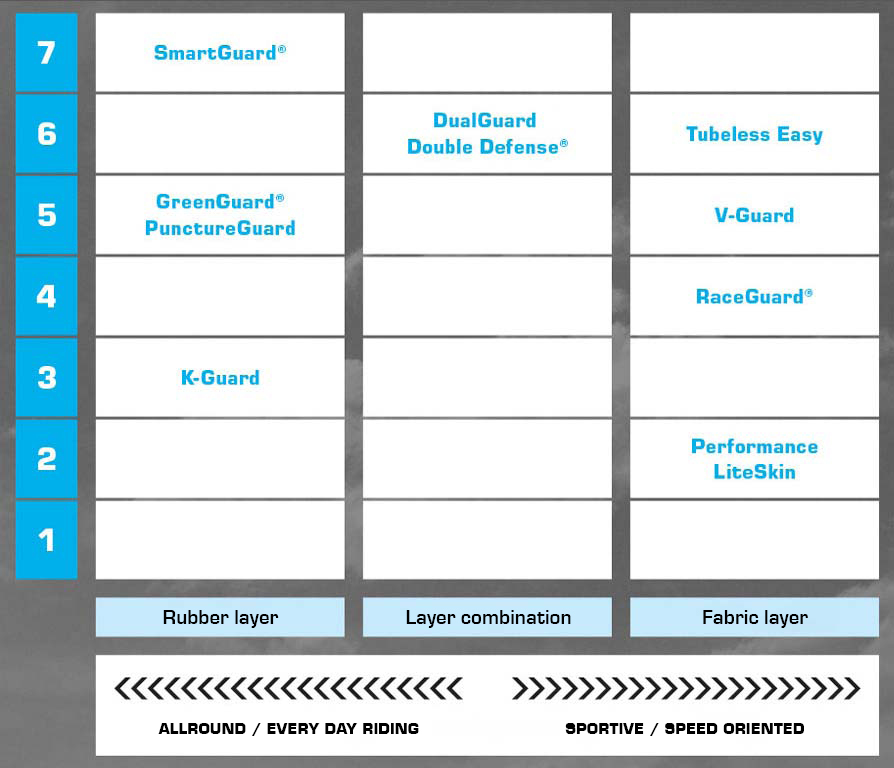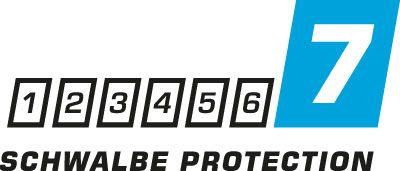 SMARTGUARD FLAT-LESS
The safest puncture belt for bicycle tires. Unbeatable for more than 15 years. It has proved itself in practice more than any other tire. Only tires with SmartGuard® are real "flat-less" tires. Available exclusively from Schwalbe.
TIRES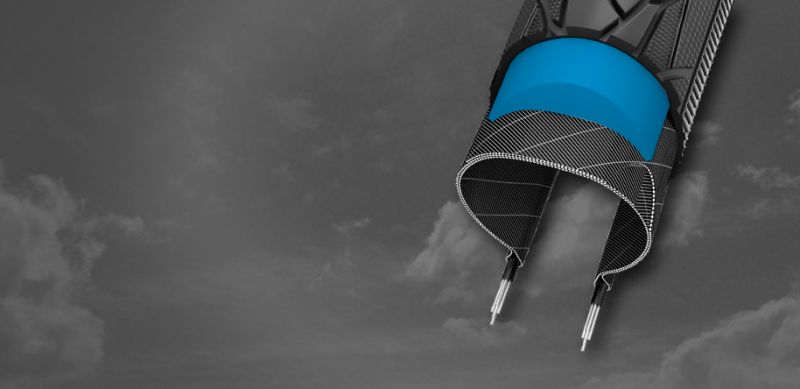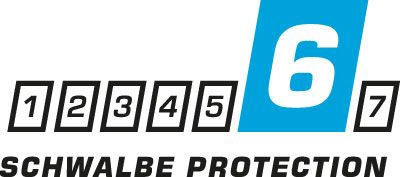 TUBELESS EASY
Schwalbe tubeless technology – special monofilament fabric (SnakeSkin or MicroSkin) avoid air loss and guarantee highest puncture protection in combination with sealant liquid.
TIRES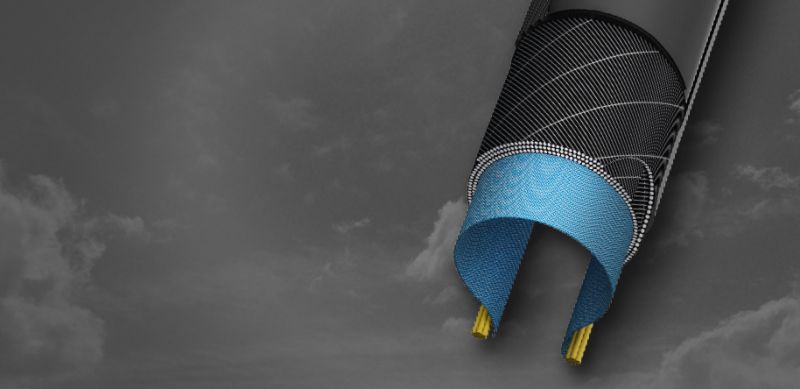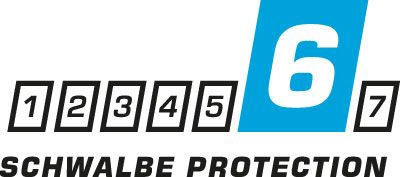 DUALGUARD
The new puncture protection technology from Schwalbe combines two protection layer principles (special India rubber + nylon fabric) under the tread 2 layers of nylon carcass, 2.5mm flexible, special India rubber.
TIRES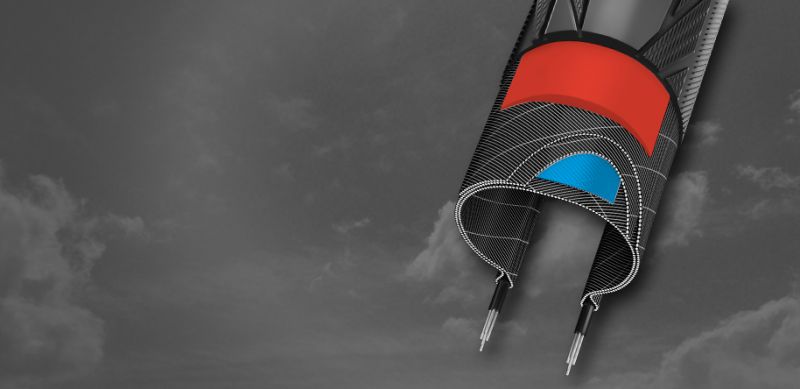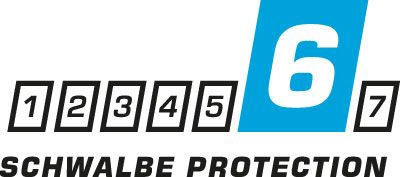 DOUBLE DEFENSE
The combined protection is available in three executions. In the Race-Version (A) a tire is protected by all around SnakeSkin and RaceGuard (under the tread). Touring tires (B) are protected by SnakeSkin on the sidewalls and high density V-Guard is beneath the tread. "Plus"-tires (C) combine a layer of GreenGuard under the tread and SnakeSkin on the sidewalls.
TIRES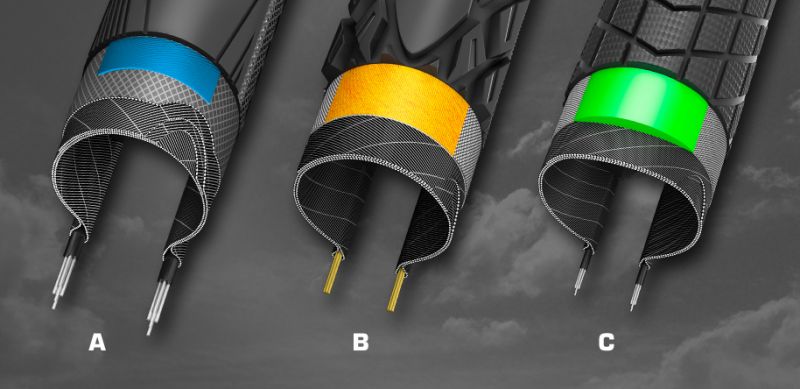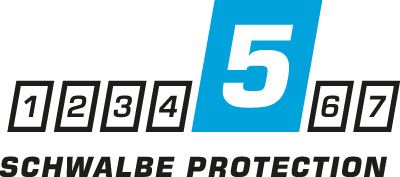 V-GUARD
Extremely lightweight and cut resistant high-tech fabric. This high-tech fabric ensures a high level of puncture protection for Race- and Tour- tires.
TIRES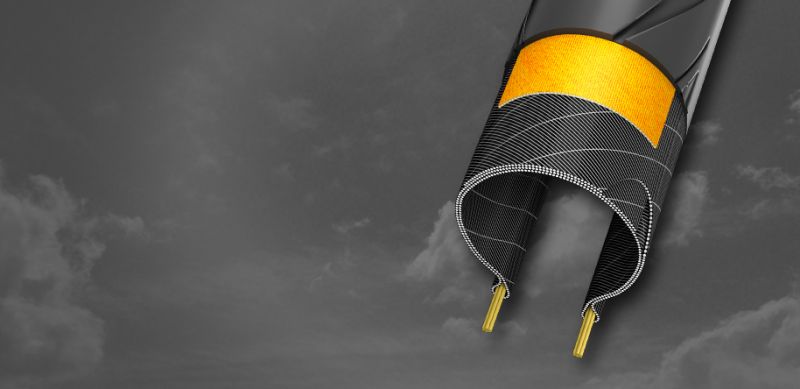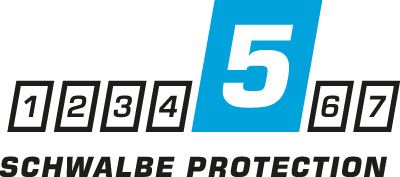 GREENGUARD
3mm flexible, special India rubber. Partly from recycling. The flexible rubber on a 67 EPI carcass is used for the classic Marathon, the Energizer-models and several other high-quality touring tires.
TIRES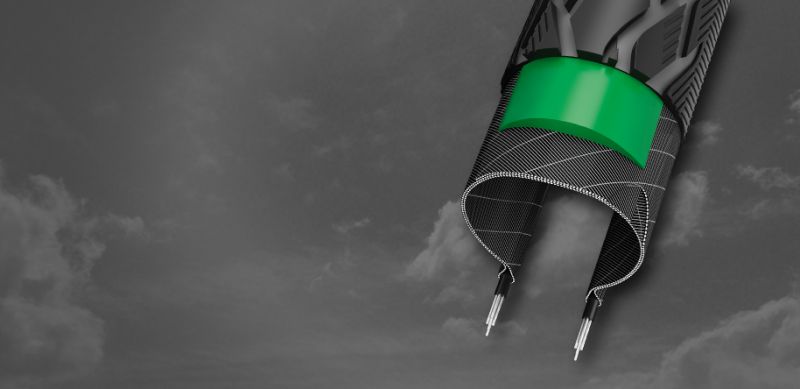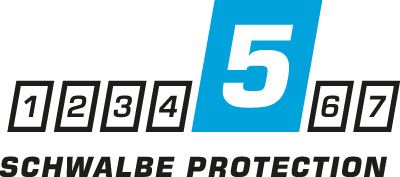 PUNCTUREGUARD
This also 3mm strong rubber layer offers excellent puncture protection in the entry level.
TIRES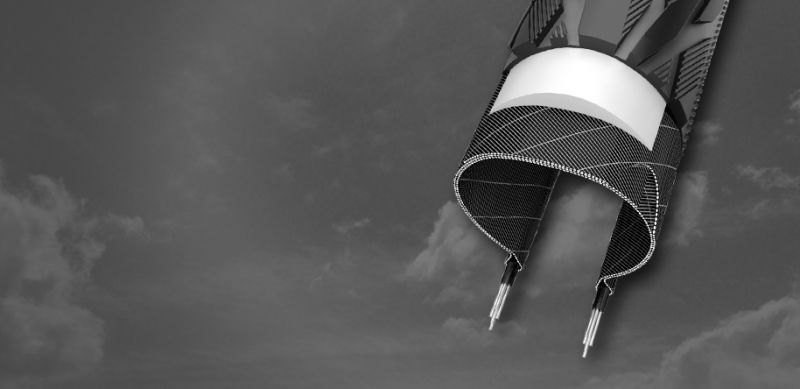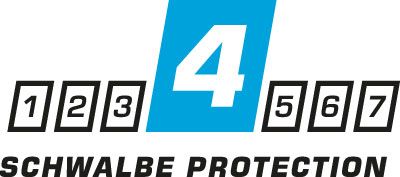 RACEGUARD
Double layer of Nylon fabric under the tread. Excellent puncture protection for a tire that should be fast and lightweight. 2 layers of crosswise Nylon fabric, 67 EPI carcass.
TIRES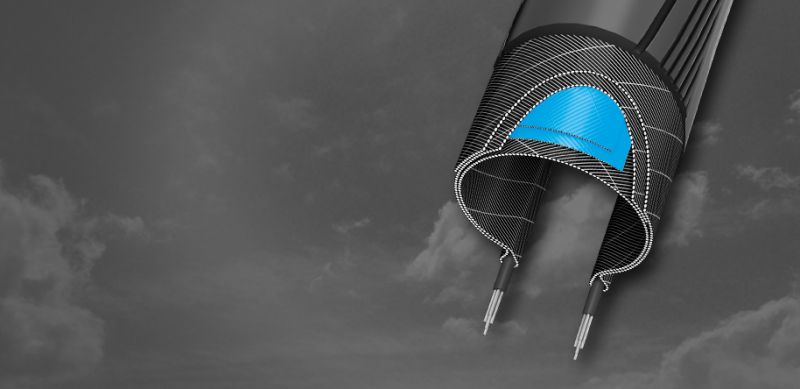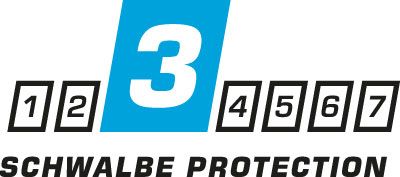 K-GUARD
Layer from natural rubber, reinforced with Kevlar® fibres. The protection standard for every tire from the Active Line.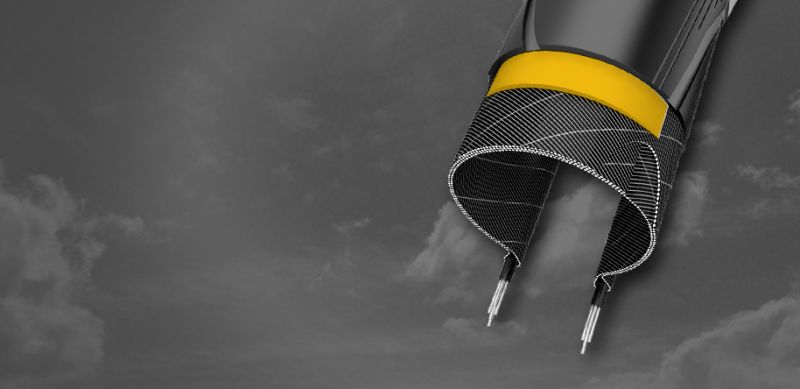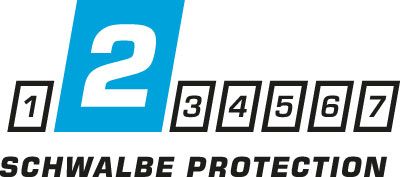 LITESKIN & PERFORMANCE
Tires, made from high-quality carcass fabric without a separate protection belt. Minimum standard for all Schwalbe-tires: 50 EPI carcass.