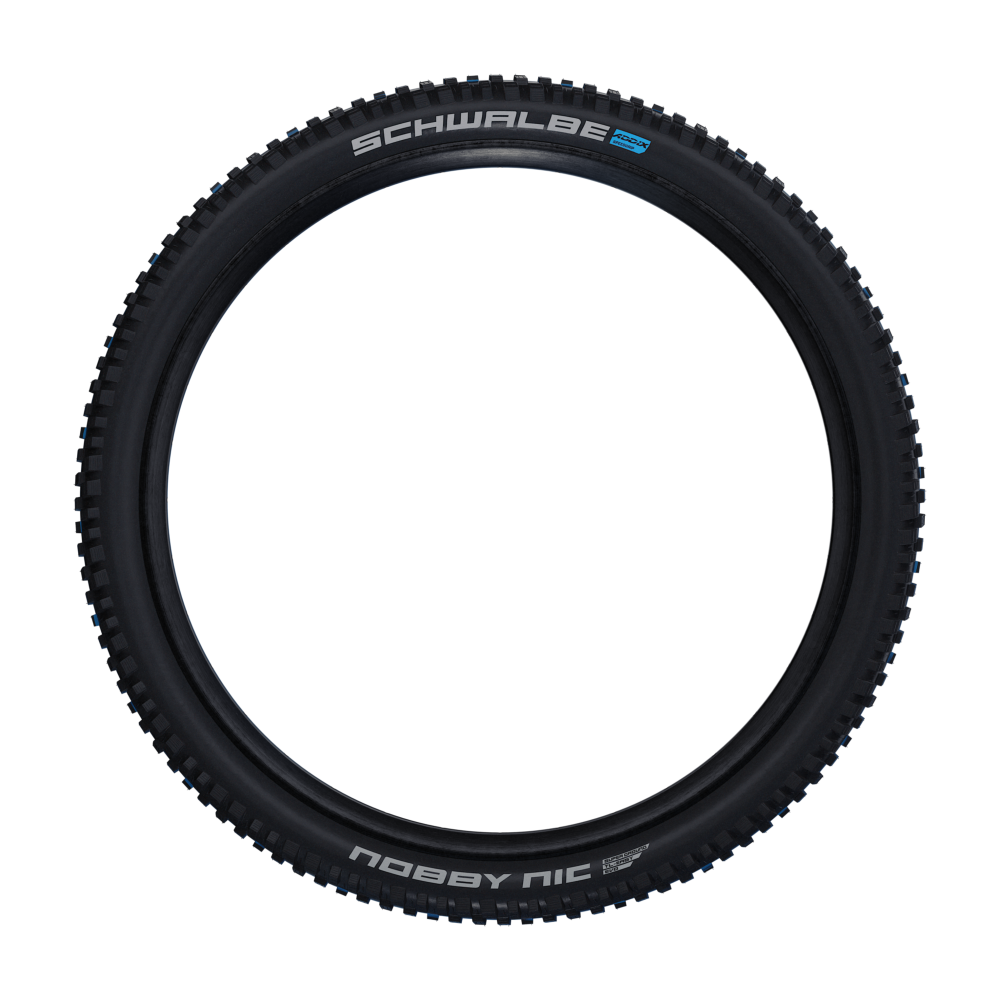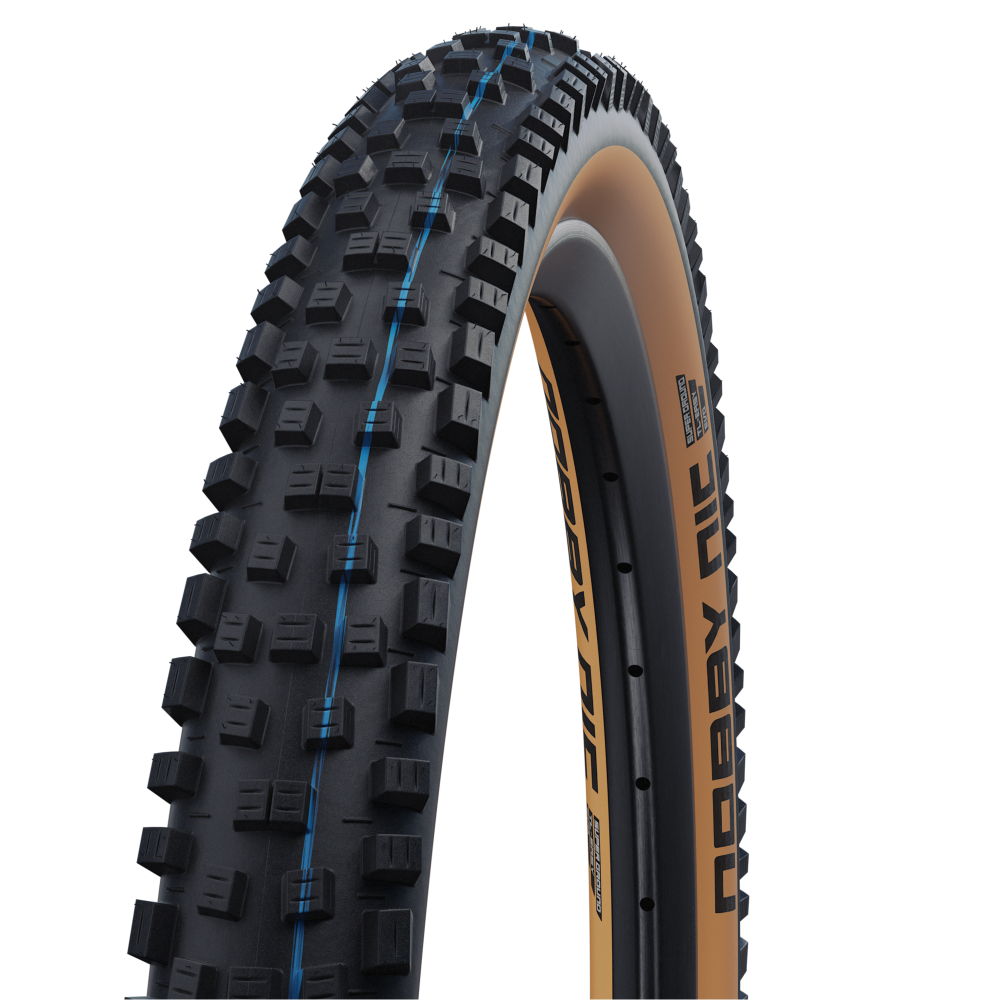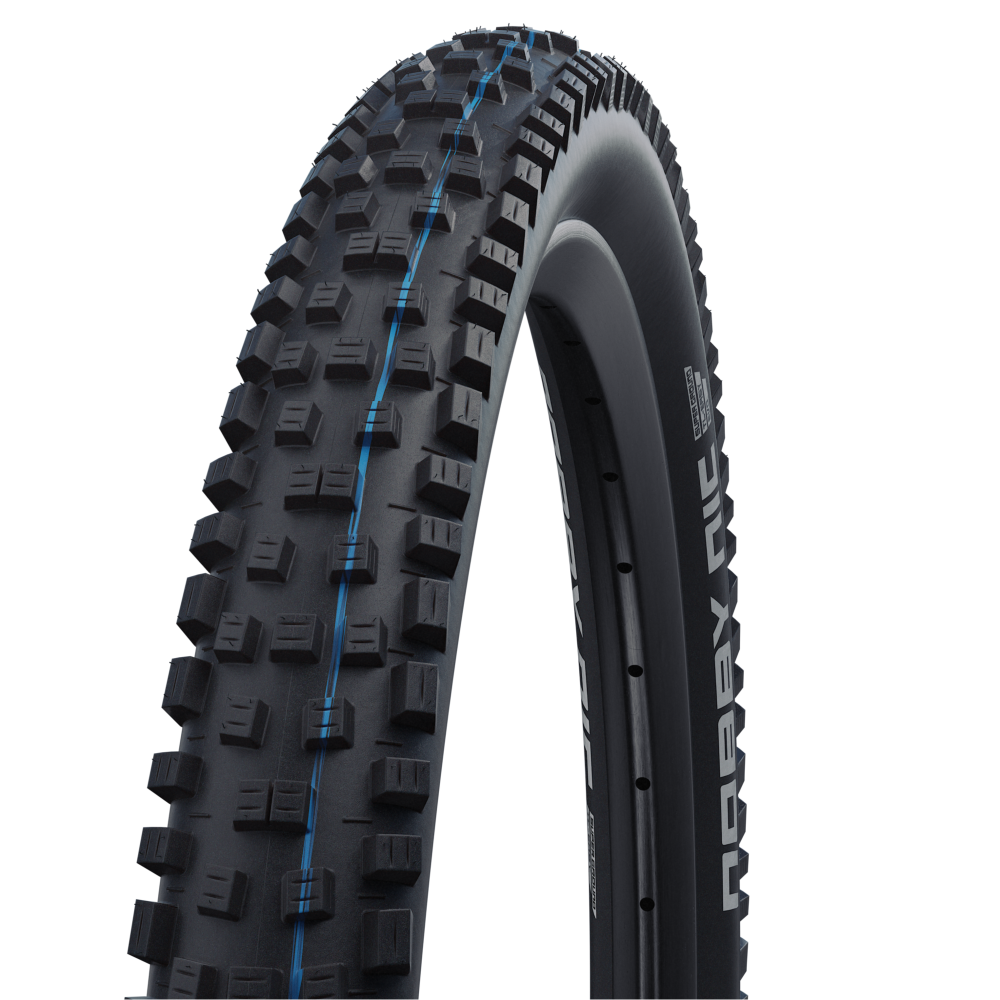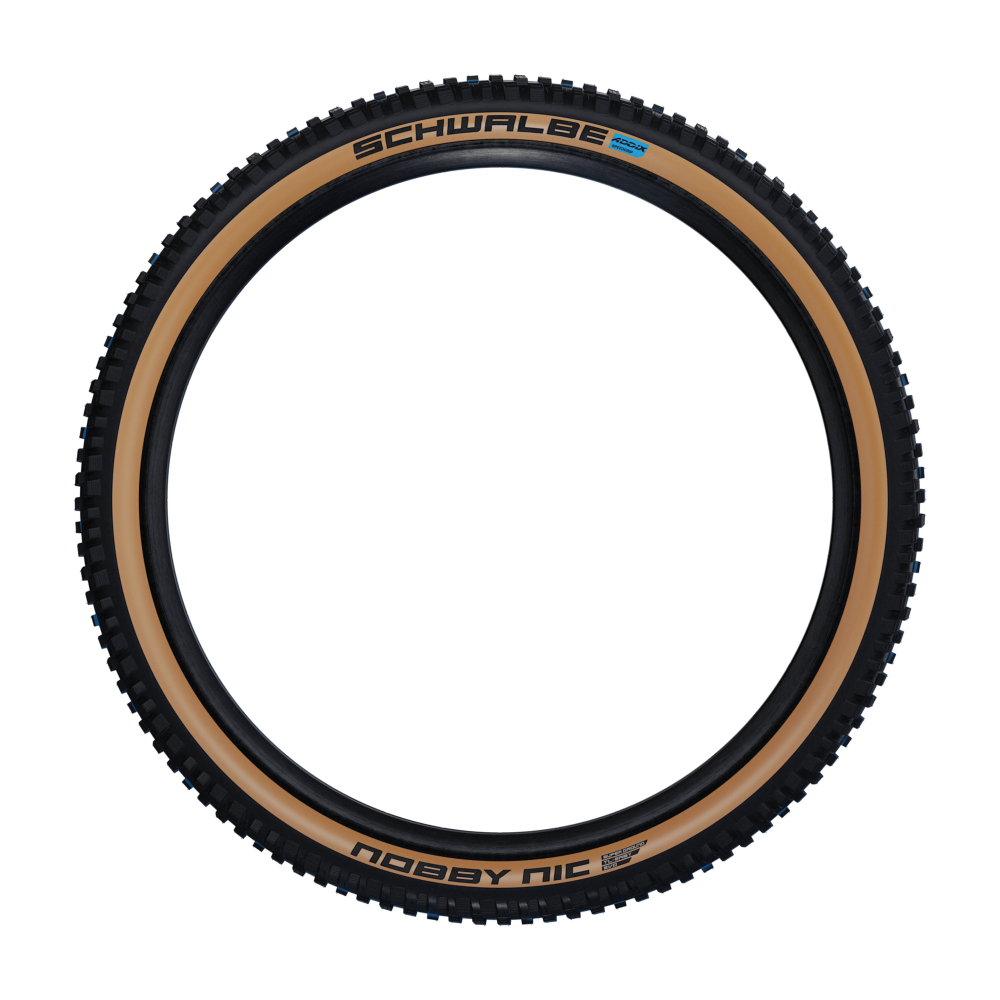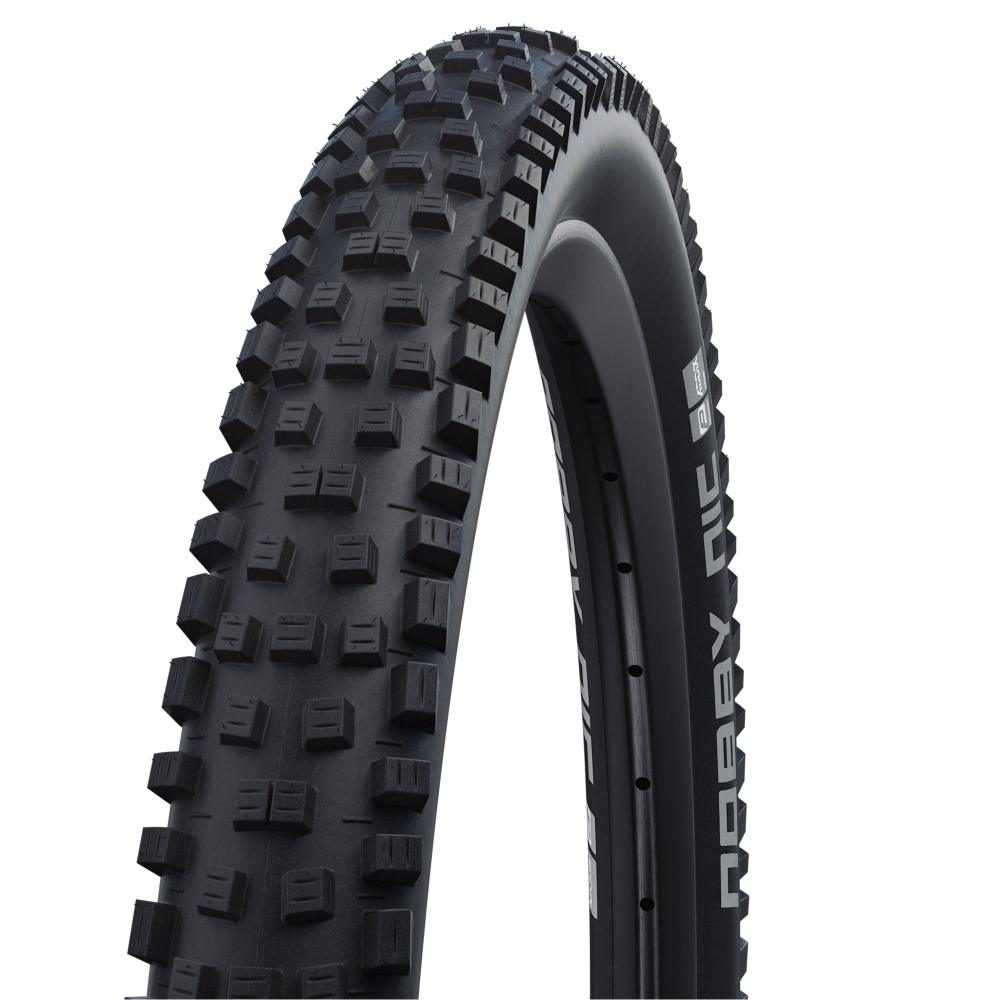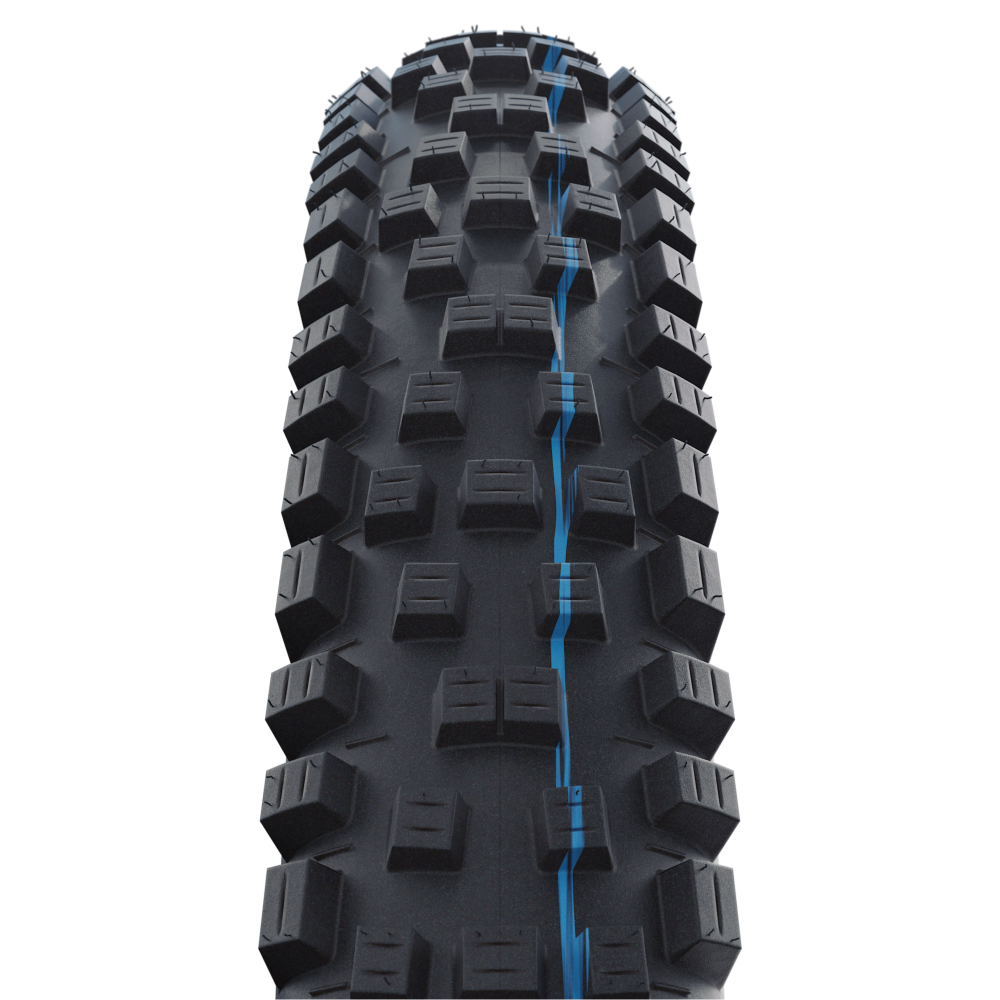 /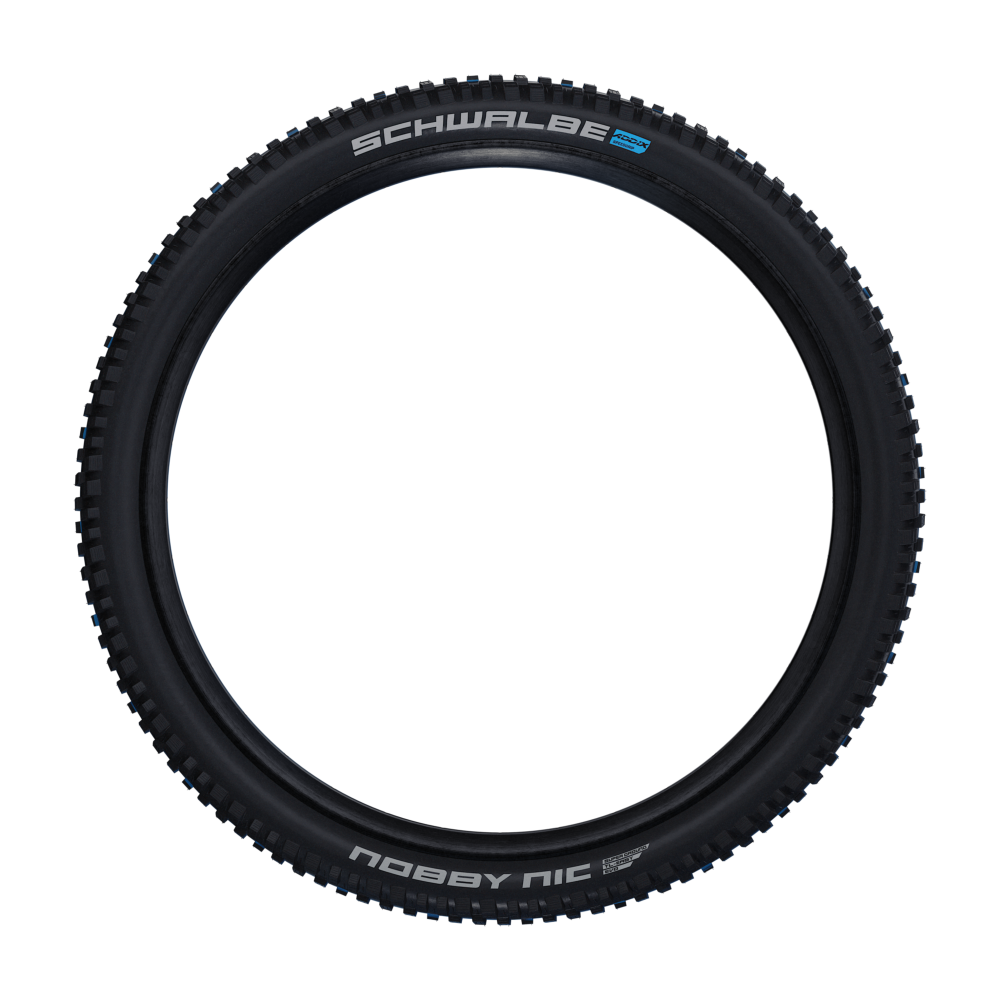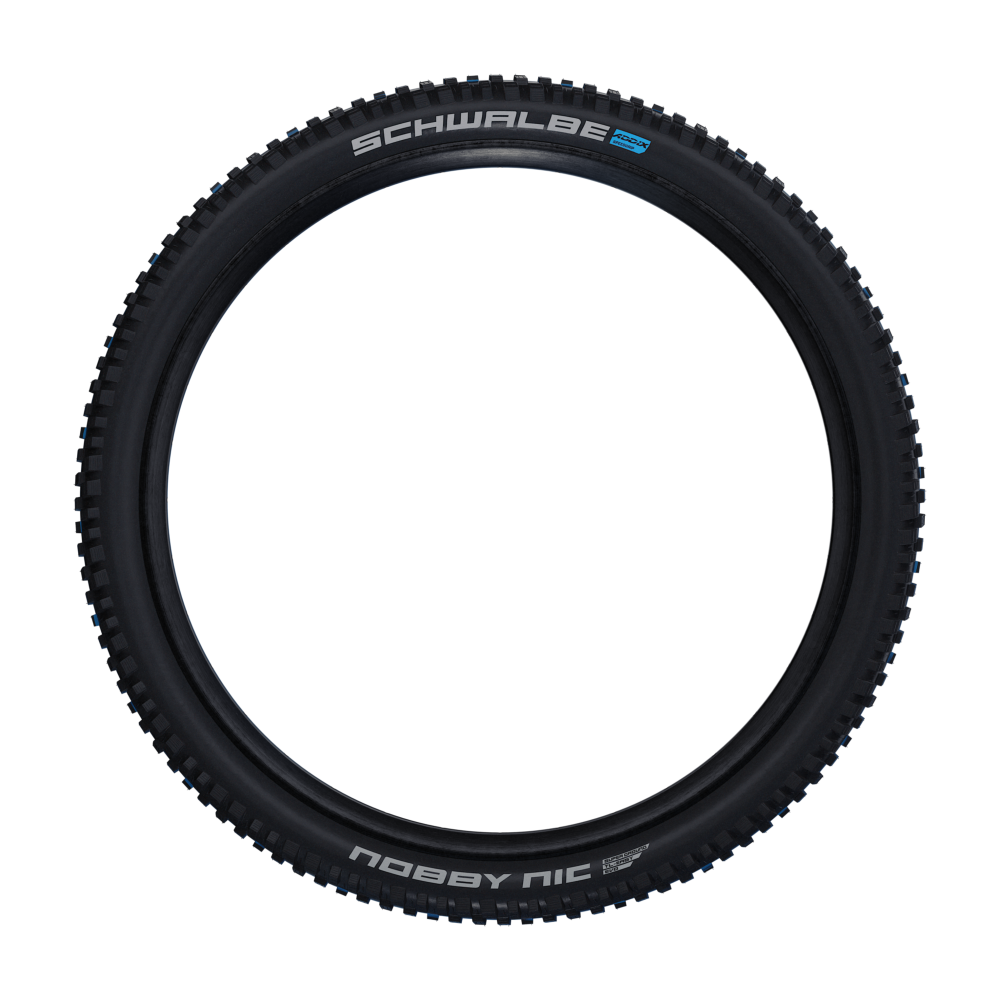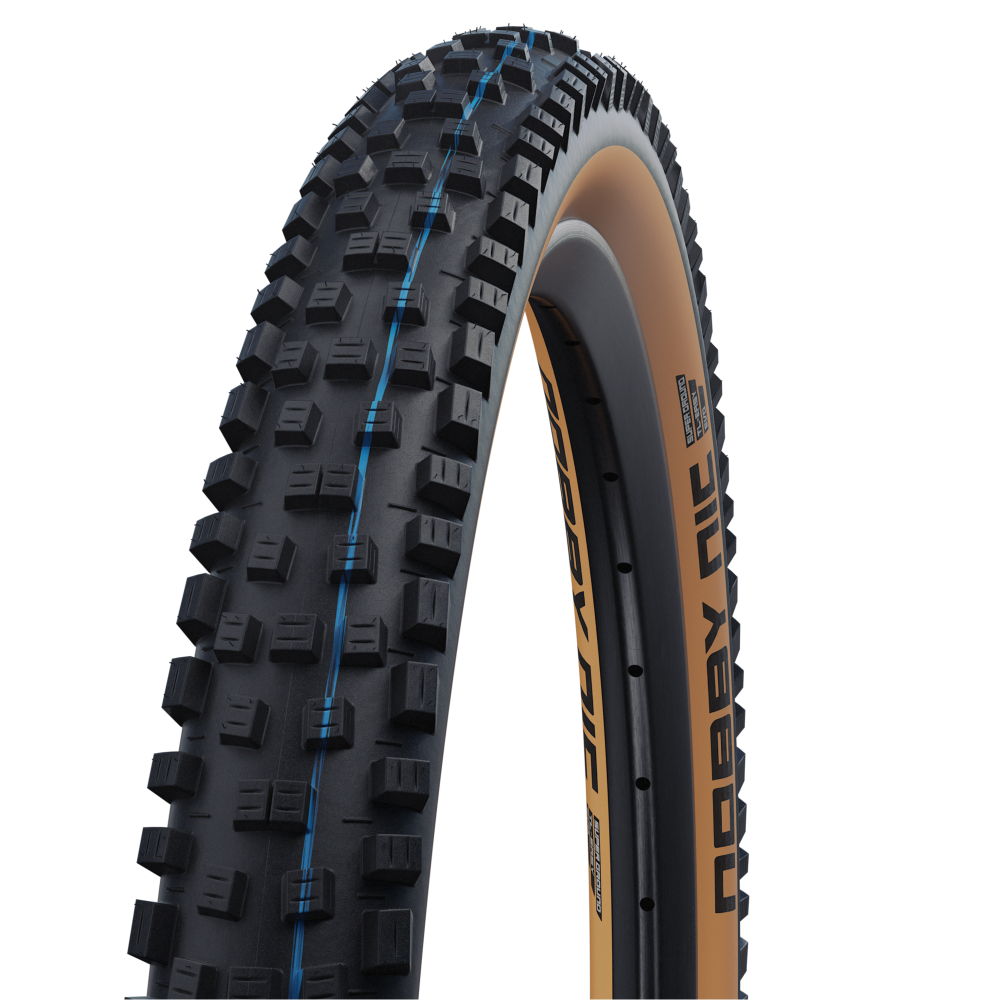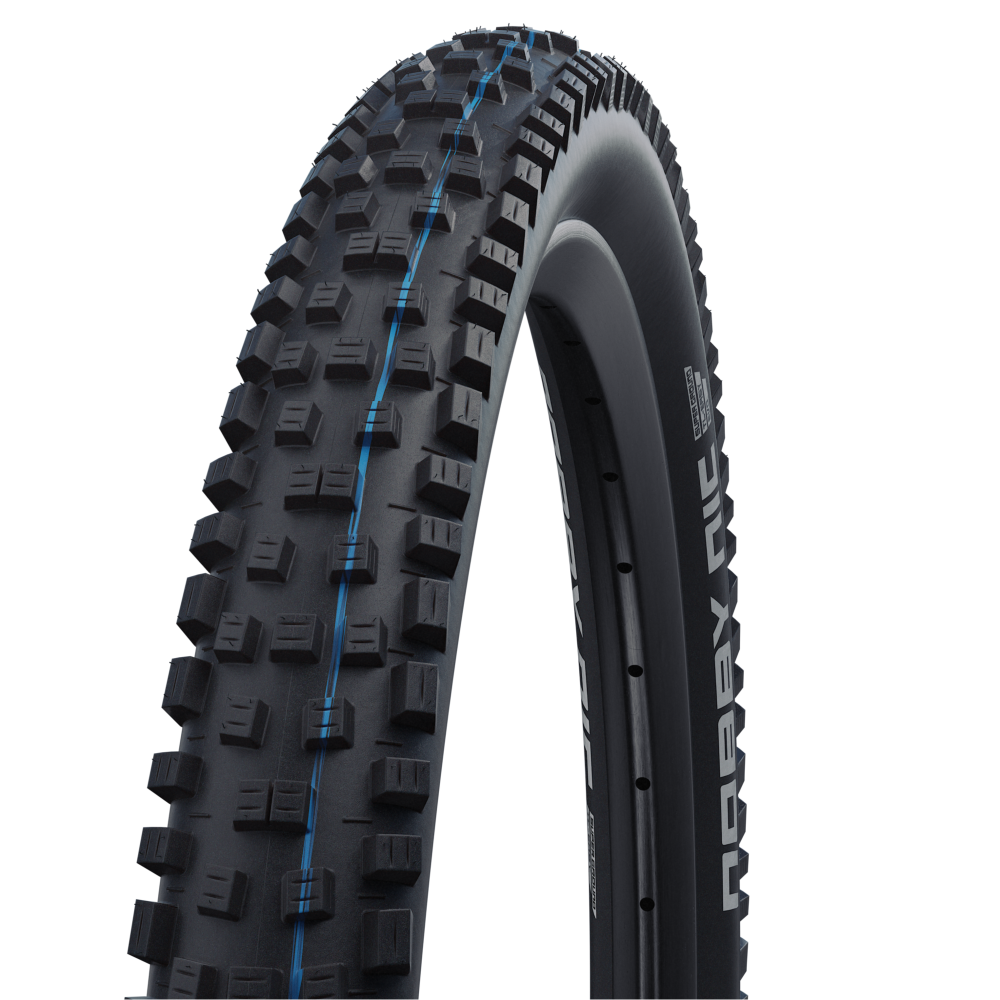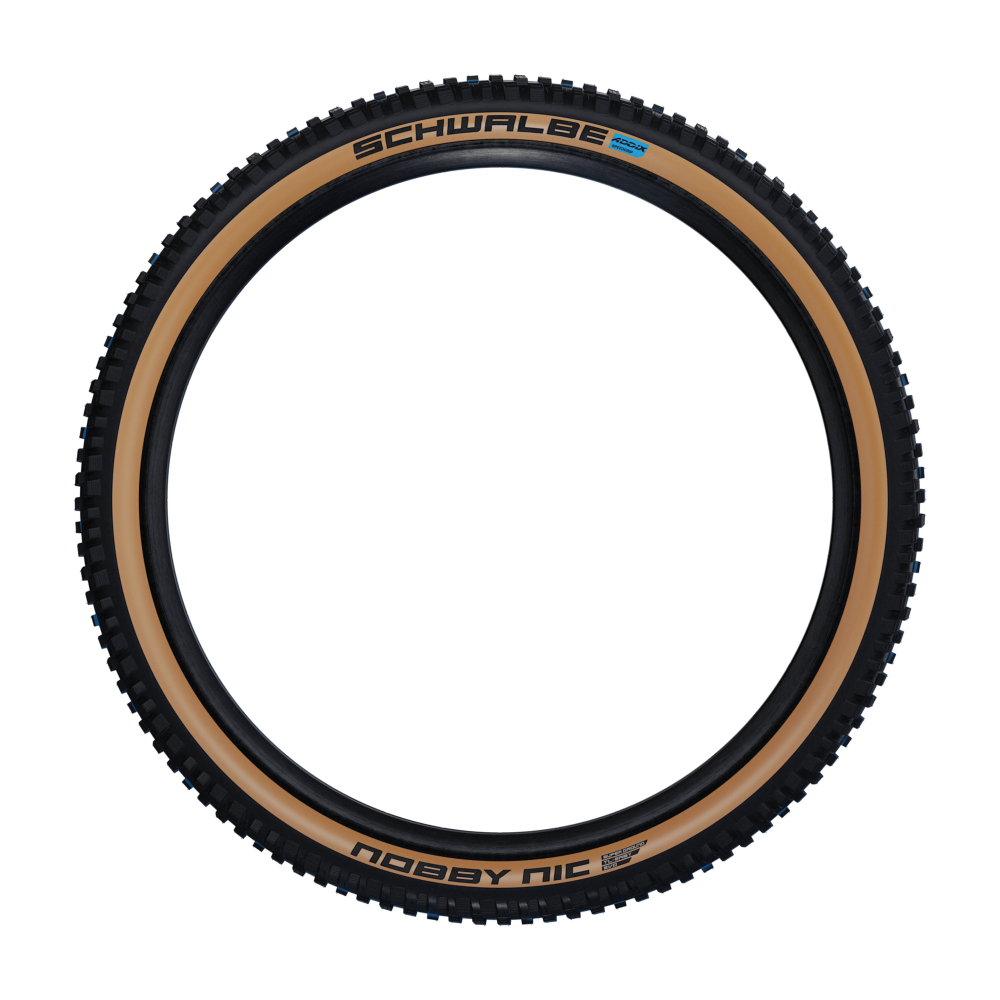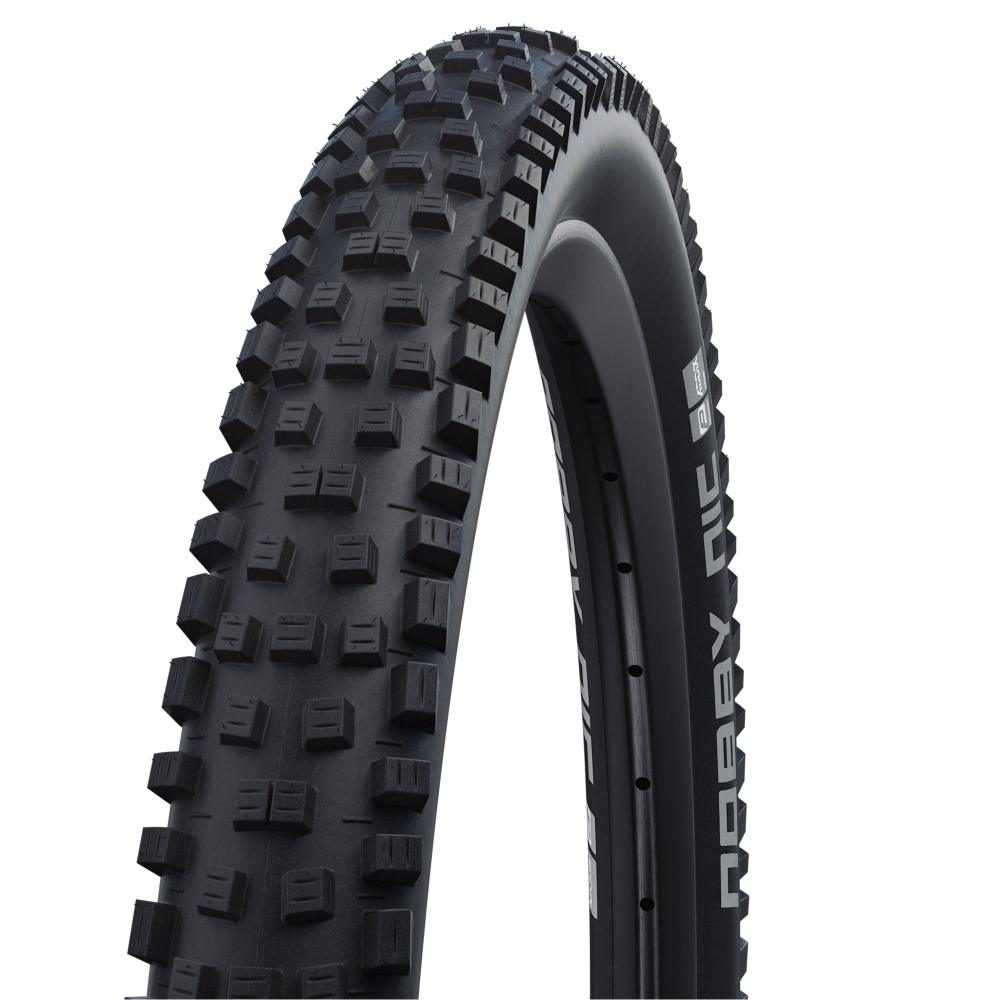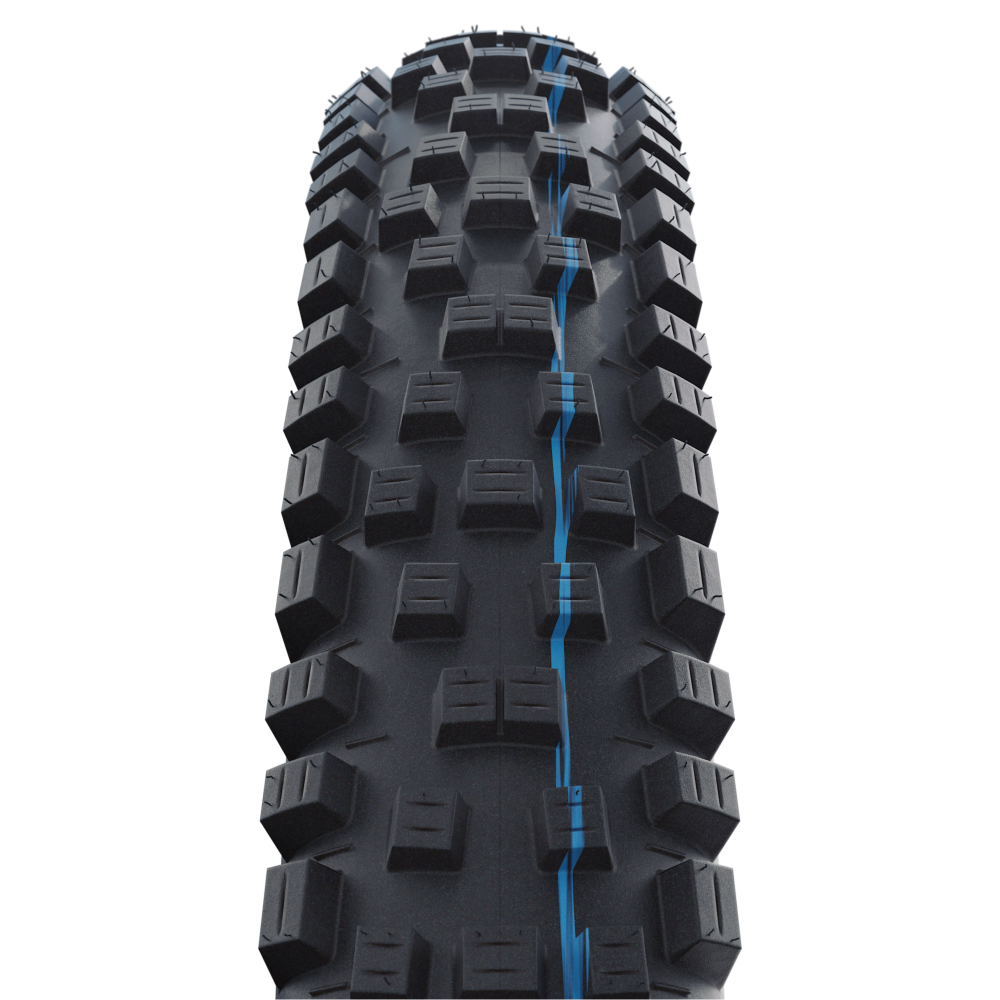 Product Description
THE MTB TIRE WITH THE GREATEST RANGE OF APPLICATIONS. The all-rounder that works in every situation, no matter the weather, no matter the terrain. Widest possible range of use: for Tour and All-mountain, for difficult XC tracks as well as technically challenging Enduro trails.
Nobby Nic got a revised tread design this season:
Modern trail bike tread with stable shoulder blocks for even more traction.
Enlarged gaps between blocks for better self-cleaning.
Outstanding braking and forward traction due to special center stud arrangement.
More information:
ADDIX Compound
Best Use
Technical Data
Size:

ETRTO 57-584 (27.5x2.25 Inch)

Type:

Folding

Compound:

Addix Speedgrip

Version:

Super Ground

Colour:

Black

Seal:

Tubeless

Weight:

753 g

Pressure:

Max. 3.7 Bar (Max. 54.0 psi)

Maximum load:

110 kg

EPI:

67

E-Bike:

E-50

Profile:

HS602

Product number:

11654106

EAN:

4026495876193

Price:

US$98.00
Ratings
Features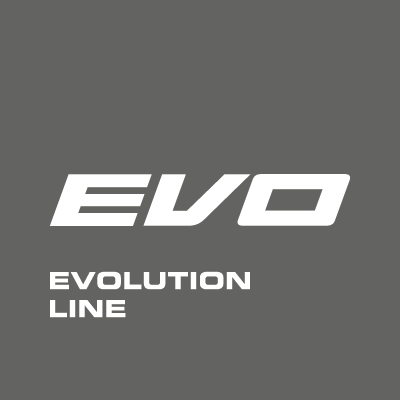 Evolution Line
The very best possible. Highest grade materials. Latest technology.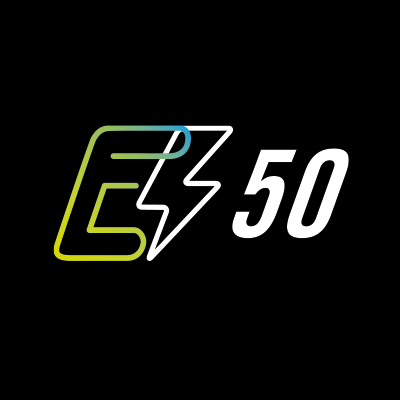 E-50
E-Bike tires with European ECE-R75 approval. Our recommendation for fast E-Bikes - S-Pedelecs with type approval, insurance, and motor assist over 25 km/h – for which a special tire approval is necessary.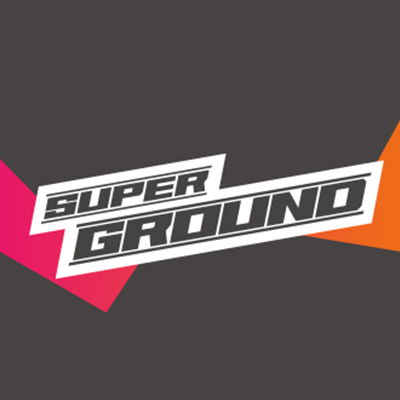 Super Ground
Combines light weight and stability. Feels comfortable in any terrain. Balanced ratio of puncture protection and smooth rolling. For flowing trails, long rides and any terrain.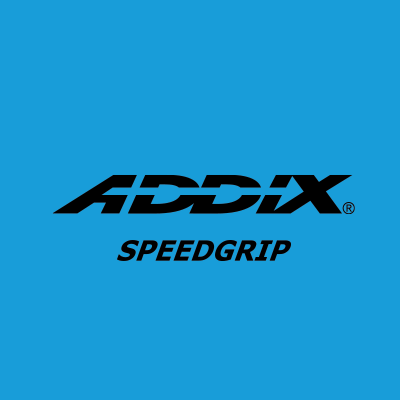 ADDIX Speedgrip Compound
ADDIX SPEEDGRIP the universal compound. It definitely has the widest range of use. Perfect for XC, AM and Trail.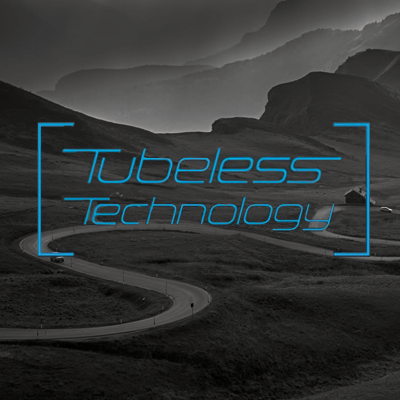 Tubeless Technology
For all ambitious sports cyclists Tubeless is the right choice. Only Tubeless achieves the best values in terms of:
+ SPEED
+ GRIP
+ PUNCTURE PROTECTION
+ COMFORT
Product overview
Find your perfect tire even faster. Use the search to narrow down the articles or
sort the tires with the arrows directly in the table according to your interest.
INCH
ETRTO
SIZE
VERSION
SEAL
TYPE
E-BIKE
COMPOUND
COLOUR
BAR
PSI
WEIGHT
EPI
MAXIMUM LOAD
PRODUCT NUMBER
QUALITY
PRICE

HS602
4026495898010
26"
62-559
26x2.40
Super Ground
Tubeless
Folding
E-50
Addix Speedgrip
Black
Max. 3.5
Max. 50.0
775 g
67
115 kg
11654108.01
Evolution Line
US$98.00

HS602
4026495898096
26"
62-559
26x2.40
DD, RaceGuard
Tubeless
Folding
E-50
Addix
Black
Max. 3.5
Max. 50.0
855 g
67
121 kg
11654124.01
Performance Line
US$66.00

HS602
4026495876155
26"
57-559
26x2.25
Super Ground
Tubeless
Folding
E-50
Addix Speedgrip
Black
Max. 3.7
Max. 54.0
720 g
67
110 kg
11654105
Evolution Line
US$98.00

HS602
4026495898133
26"
62-559
26x2.40
Performance
Tubeless
Folding
E-50
Addix
Black
Max. 3.5
Max. 50.0
870 g
67
115 kg
11654130.01
Performance Line
US$66.00

HS602
4026495876391
26"
57-559
26x2.25
Performance
Tube
Wired
E-50
Addix
Black
Max. 3.7
Max. 54.0
710 g
67
110 kg
11159128
Performance Line
US$32.00

HS602
4026495876438
26"
57-559
26x2.25
Performance
Tubeless
Folding
E-50
Addix
Black
Max. 3.7
Max. 54.0
805 g
67
110 kg
11654127
Performance Line
US$66.00

HS602
4026495876759
26"
60-559
26x2.35
Performance
Tubeless
Folding
E-50
Addix
Black
Max. 3.5
Max. 50.0
865 g
67
115 kg
11654130
Performance Line
US$66.00

HS602
4026495897815
27.5"
62-584
27.5x2.40,650B
DD, RaceGuard
Tubeless
Folding
E-50
Addix
Black
Max. 3.5
Max. 50.0
905 g
67
121 kg
11654125.01
Performance Line
US$66.00

HS463
4026495818322
27.5"
65-584
27.5x2.60
Evolution
Tubeless
Folding
E-25
Addix Speedgrip
Black
1.5-3.0
20-45
810 g
67
115 kg
11600875.01
Evolution Line
US$64.75

US$92.50

HS602
4026495897891
27.5"
62-584
27.5x2.40,650B
Super Trail
Tubeless
Folding
E-50
Addix Speedgrip
Black
Max. 3.5
Max. 50.0
920 g
67
115 kg
11654141.01
Evolution Line
US$98.00

HS602
4026495877138
27.5"
57-584
27.5x2.25
Performance
Tubeless
Folding
E-50
Addix
Black
Max. 3.7
Max. 54.0
840 g
67
110 kg
11654128
Performance Line
US$66.00

HS602
4026495884600
27.5"
70-584
27.5x2.80
DD, RaceGuard
Tubeless
Folding
E-25
Addix
Black
Max. 2.6
Max. 38.0
1070 g
67
120 kg
11654192
Performance Line
US$66.00

HS602
4026495897938
27.5"
62-584
27.5x2.40,650B
Super Trail
Tubeless
Folding
E-50
Addix Soft
Black
Max. 3.5
Max. 50.0
920 g
67
115 kg
11654144.01
Evolution Line
US$98.00

HS602
4026495897853
27.5"
62-584
27.5x2.40,650B
Performance
Tubeless
Folding
E-50
Addix
Black
Max. 3.5
Max. 50.0
910 g
67
115 kg
11654131.01
Performance Line
US$66.00

HS463
4026495818360
27.5"
65-584
27.5x2.60
Apex
Tubeless
Folding
E-25
Addix Speedgrip
Black
1.5-3.0
20-45
910 g
67
115 kg
11600910.01
Evolution Line
US$68.64

US$98.05

HS602
4026495913591
27.5"
62-584
27.5x2.40
Super Ground
Tubeless
Folding
E-50
Addix Soft
Black
Max. 3.5
Max. 50.0
850 g
67
115 kg
11654207.01
Evolution Line
US$98.00

HS602
4026495897693
27.5"
62-584
27.5x2.40,650B
Super Ground
Tubeless
Folding
E-50
Addix Speedgrip
Black
Max. 3.5
Max. 50.0
812 g
67
115 kg
11654109.01
Evolution Line
US$98.00

HS602
4026495897976
27.5"
62-584
27.5x2.40,650B
Super Ground
Tubeless
Folding
E-50
Addix Speedgrip
Bronze Sidewall
Max. 3.5
Max. 50.0
812 g
67
115 kg
11654206.01
Evolution Line
US$98.00

HS602
4026495878654
27.5"
65-584
27.5x2.60
Super Trail
Tubeless
Folding
E-50
Addix Speedgrip
Black
Max. 3.0
Max. 45.0
1020 g
67
115 kg
11654114
Evolution Line
US$98.00

HS602
4026495876193
27.5"
57-584
27.5x2.25
Super Ground
Tubeless
Folding
E-50
Addix Speedgrip
Black
Max. 3.7
Max. 54.0
753 g
67
110 kg
11654106
Evolution Line
US$98.00

HS602
4026495879033
27.5"
70-584
27.5x2.80
Super Trail
Tubeless
Folding
E-25
Addix Speedgrip
Black
Max. 2.6
Max. 38.0
1120 g
67
120 kg
11654116
Evolution Line
US$98.00

HS602
4026495877039
27.5"
57-584
27.5x2.25
Performance
Tube
Wired
E-50
Addix
Black
Max. 3.7
Max. 54.0
740 g
67
110 kg
11159129
Performance Line
US$32.00

HS602
4026495911139
27.5"
65-584
27.5x2.60
Super Trail
Tubeless
Folding
E-50
Addix Soft
Black
Max. 3.0
Max. 45.0
1020 g
67
115 kg
11654439
Evolution Line
US$98.00

HS602
4026495911177
29"
65-622
29x2.60
Super Trail
Tubeless
Folding
E-50
Addix Soft
Black
Max. 3.0
Max. 45.0
1080 g
67
115 kg
11654440
Evolution Line
US$98.00

HS602
4026495897457
29"
62-622
29x2.40
DD, RaceGuard
Tubeless
Folding
E-50
Addix
Black
Max. 3.5
Max. 50.0
950 g
67
121 kg
11654126.01
Performance Line
US$66.00

HS602
4026495897556
29"
62-622
29x2.40
Super Ground
Tubeless
Folding
E-50
Addix Speedgrip
Black
Max. 3.5
Max. 50.0
850 g
67
125 kg
11654143.01
Evolution Line
US$98.00

HS602
4026495901239
29"
62-622
29x2.40
Super Ground
Tubeless
Folding
E-50
Addix Soft
Black
Max. 3.5
Max. 50.0
850 g
67
115 kg
11654314
Evolution Line
US$98.00

HS602
4026495899215
29"
62-622
29x2.40
Super Ground
Tubeless
Folding
E-50
Addix Speedgrip
Bronze Sidewall
Max. 3.5
Max. 50.0
850 g
67
125 kg
11654322
Evolution Line
US$98.00

HS602
4026495881272
29"
65-622
29x2.60
Super Trail
Tubeless
Folding
E-50
Addix Speedgrip
Black
Max. 3.0
Max. 45.0
1080 g
67
115 kg
11654115
Evolution Line
US$98.00

HS602
4026495897594
29"
62-622
29x2.40
Super Trail
Tubeless
Folding
E-50
Addix Soft
Black
Max. 3.5
Max. 50.0
980 g
67
125 kg
11654145.01
Evolution Line
US$98.00

HS602
4026495897495
29"
62-622
29x2.40
Performance
Tubeless
Folding
E-50
Addix
Black
Max. 3.5
Max. 50.0
960 g
67
125 kg
11654132.01
Performance Line
US$66.00

HS602
4026495903219
29"
62-622
29x2.40
Super Race
Tubeless
Folding
E-50
Addix Speedgrip
Transparent Sidewall
Max. 3.5
Max. 50.0
850 g
67
125 kg
11654372
Evolution Line
US$54.00

HS602
4026495879491
29"
57-622
29x2.25
Performance
Tubeless
Folding
E-50
Addix
Black
Max. 3.7
Max. 54.0
890 g
67
120 kg
11654129
Performance Line
US$66.00

HS602
4026495879415
29"
57-622
29x2.25
Super Ground
Tubeless
Folding
E-50
Addix Speedgrip
Black
Max. 3.7
Max. 54.0
810 g
67
120 kg
11654107
Evolution Line
US$98.00

HS602
4026495897518
29"
62-622
29x2.40
Super Trail
Tubeless
Folding
E-50
Addix Speedgrip
Black
Max. 3.5
Max. 50.0
980 g
67
125 kg
11654142.01
Evolution Line
US$98.00

HS602
4026495879378
29"
57-622
29x2.25
Performance
Tube
Wired
E-50
Addix
Black
Max. 3.7
Max. 54.0
790 g
67
120 kg
11159130
Performance Line
US$32.00