Push yourself to your limits and demand the most from your tire. When the pressure is on, it shows its true colors: more grip, more speed, more mileage.
Experience a different dimension. ADDIX – the new compound for all legendary tires of the EVO line.


XC Race
ADDIX SPEED is the compound for XC race specialists. It catapults our XC tires into a new performance dimension.
Here's the answer for those who'd like to go even faster. There's only one thing that ADDIX Speed really loves and that's speed. So the rolling resistance has been chopped yet again.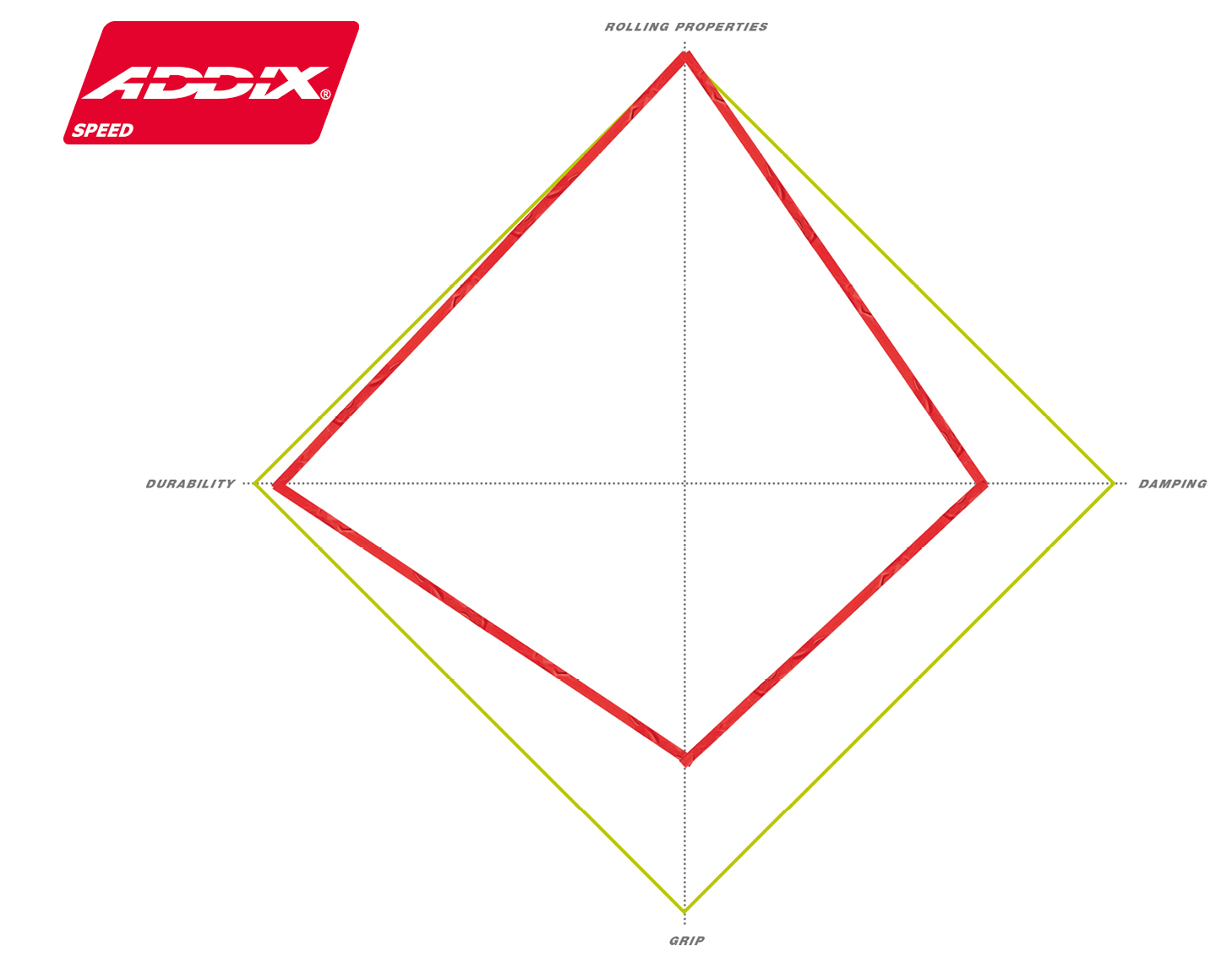 XC / AM / TRAIL
ADDIX SPEEDGRIP, the universal compound. It definitely has the widest range of use. Perfect for XC, AM and Trail: for the majority of EVO tires there's a version with ADDIX Speedgrip! It replaces the previous PaceStar compound where a significant, though not the only difference, during extensive use is more mileage and a longer life.
Lots of everything: speed, grip and durability. Combining all three characteristics to achieve the perfect compound is almost impossible in theory, but now we've done it with ADDIX Speedgrip to an extent that we never thought possible!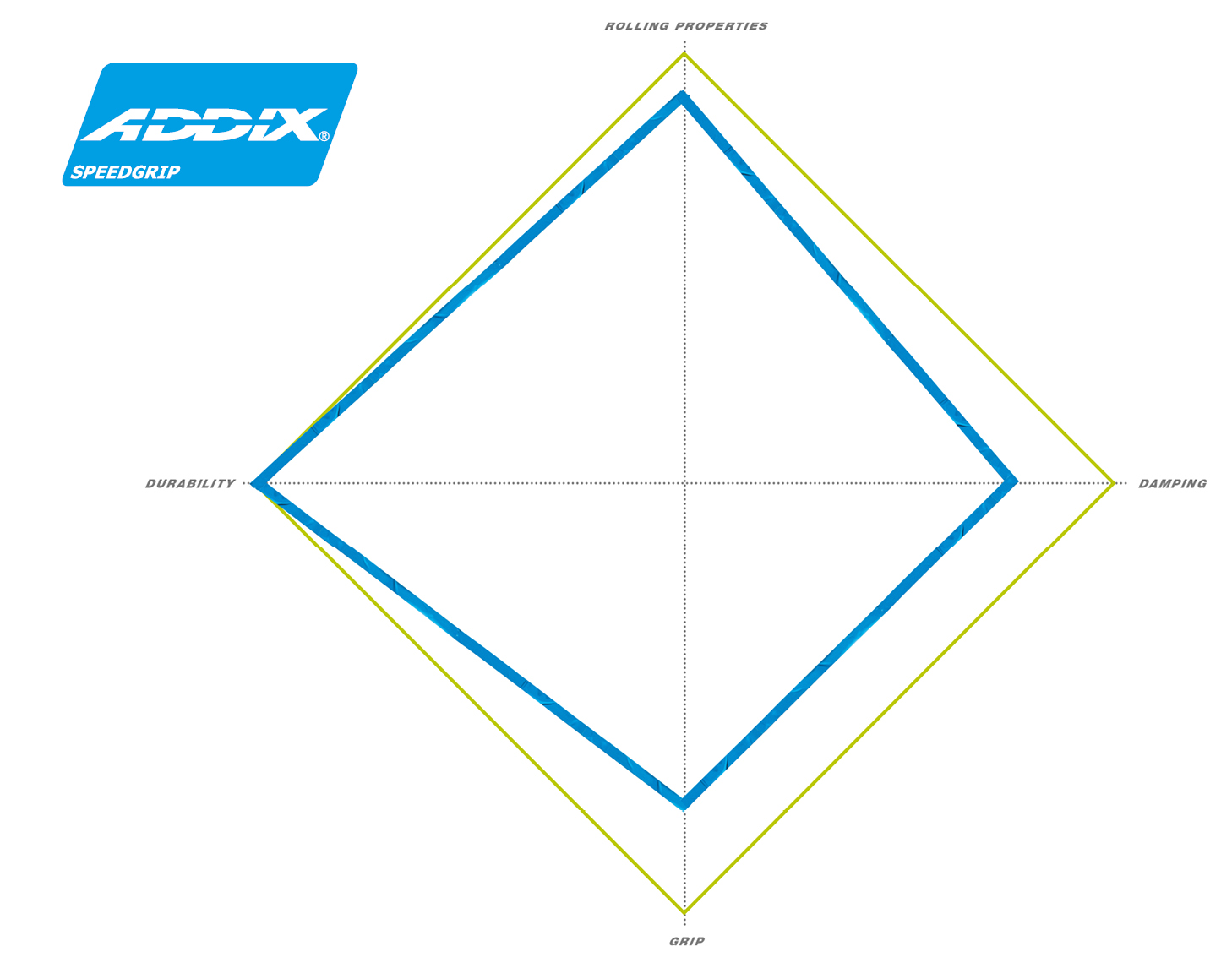 ENDURO / DOWNHILL
ADDIX SOFT is a compound that bridges many disciplines. It's just as at home in the enduro and downhill world as it is in the demanding discipline of all-mountain and trail riding. It also impresses when used in combination with other ADDIX tires – more speed: Soft on the front, Speedgrip on the back. Or more damping: Ultra Soft on the front, Soft on the back.
Rides superbly and provides impressively good damping. That's ADDIX Soft. We've dug deep in the tire builder's bag of tricks to create the perfect balance between the two. The result is a compound that's amazingly good fun and yet is significantly more durable than the previous TrailStar compound. Tip: ADDIX Soft is also ideal for e-MTBs. Here it really plays to its strengths of "great damping and powerful grip", and due to the optimized low-temperature properties it does this all year round!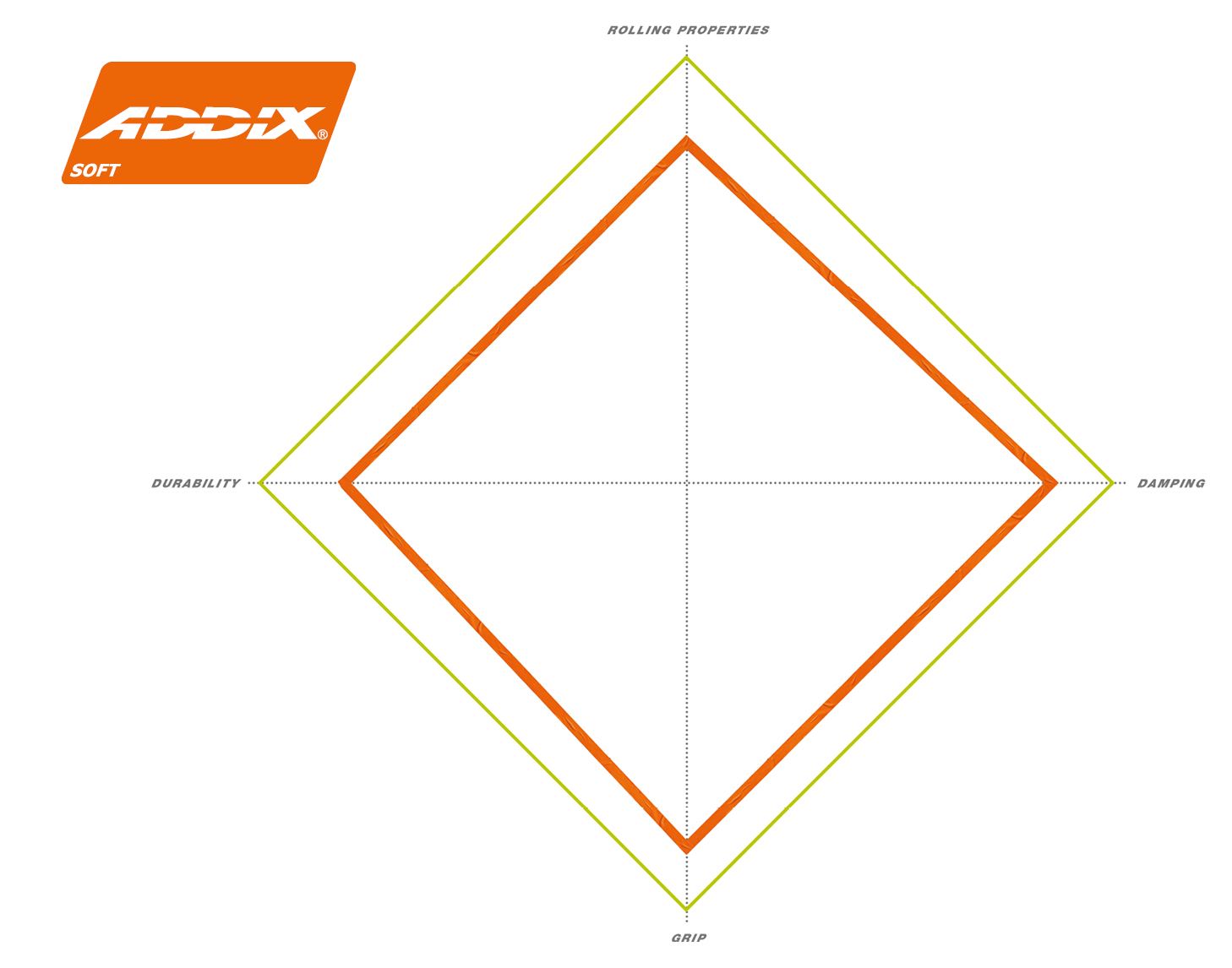 ENDURO / DOWNHILL
ADDIX ULTRA SOFT is the ADDIX compound for hardcore use in enduro and downhill. Sensationally good damping has been further improved over the previous VertStar compound, while at the same time ADDIX Ultrasoft is suitable for all-weather use due to significantly improved low-temperature properties when it comes to grip and damping.
Extremely soft to cope with very difficult challenges. ADDIX Ultra Soft appears to stick to the ground, literally clawing its way into the subsoil because there's only one goal in sight: maximum damping and maximum grip.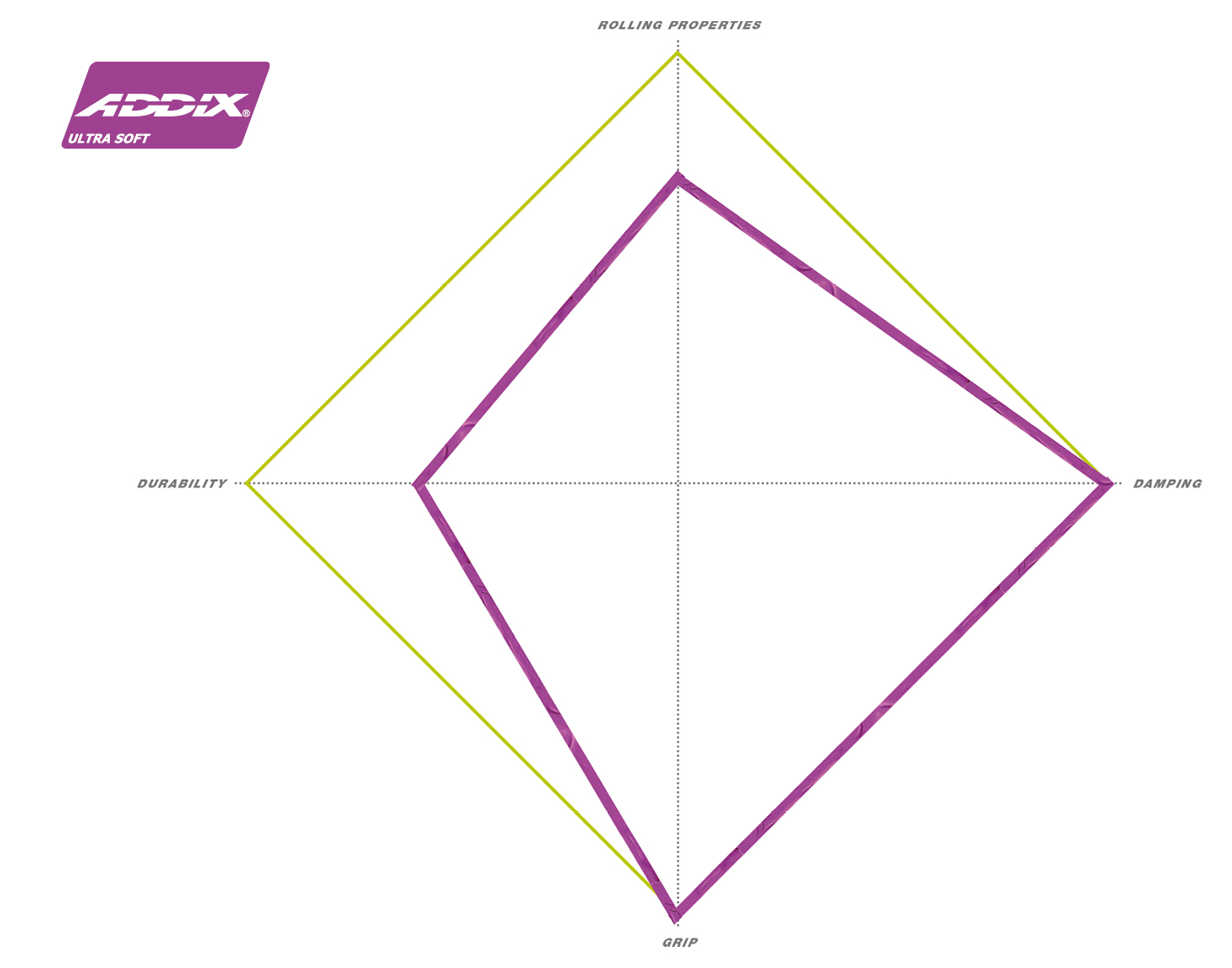 THE ULTIMATE GRAVITY TIRE
The undisputed first choice of all Schwalbe downhill and enduro athletes.
THE ALL-ROUNDER FOR ALL MOUNTAIN AND ENDURO
Everything that increases the fun of biking has Hans Dampf up its sleeve.
THE REVOLUTION FOR E-MTB
FRONT: Reliable cornering grip paired with high braking traction.
Thanks to the long grip edges, it transmits steering impulses even when the front wheel is relieved on steep climbs.
The result: less and controllable understeer.
THE REVOLUTION FOR E-MTB
REAR:
Maximum propulsion and braking traction thanks to massive blocks that transmit enough power to the ground even on the steepest climbs.
Long durability due to large-volume center lugs.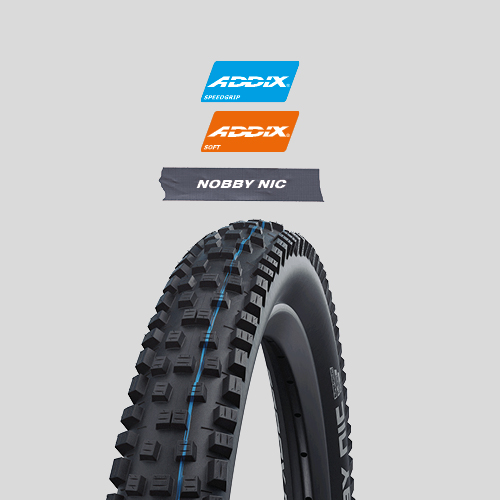 THE ALL-ROUNDER
The tire that works in every situation, whatever the weather, whatever the terrain.
WELCOME TO THE TEAM!
It doesn´t matter whether you´re going to cross the Alps or go for a fast trail ride, Wicked Will is the right choice and combines smooth running and grip like no other.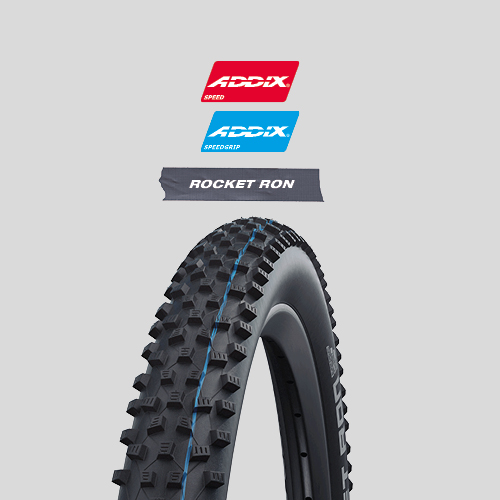 THE CROSS COUNTRY ROCKET
Combines speed and cornering stability at the highest level. An excellent all-rounder for the race track.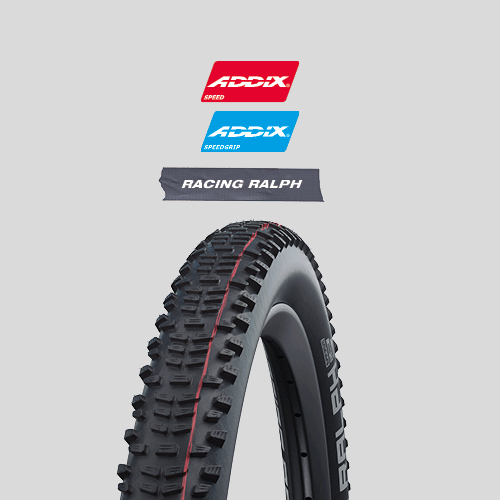 THE RACER
In view of the extreme challenges of today´s XC tracks, we have developed a very fast and versatile XC profile, especially for the rear wheel, with Racing Ralph.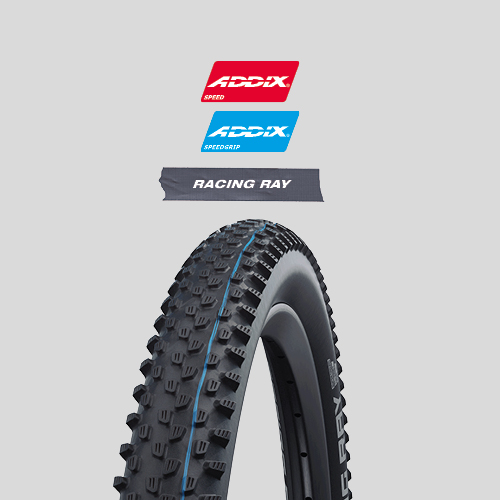 THE FRONT WHEEL SPECIALIST
The extra aggressive XC profile paired with the versatile Addix Speedgrip Compound makes Racing Ray an XC weapon and an ingenious addition to Racing Ralph.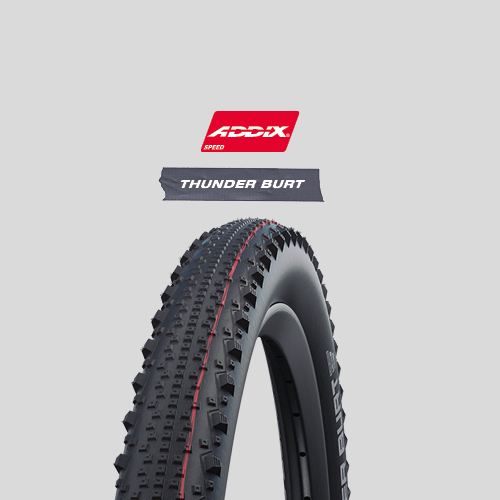 EXCELLENT FOR FAST, DRY XC TRACKS
Impressive with its low weight and extremely low rolling resistance - the fastest MTB tire from Schwalbe.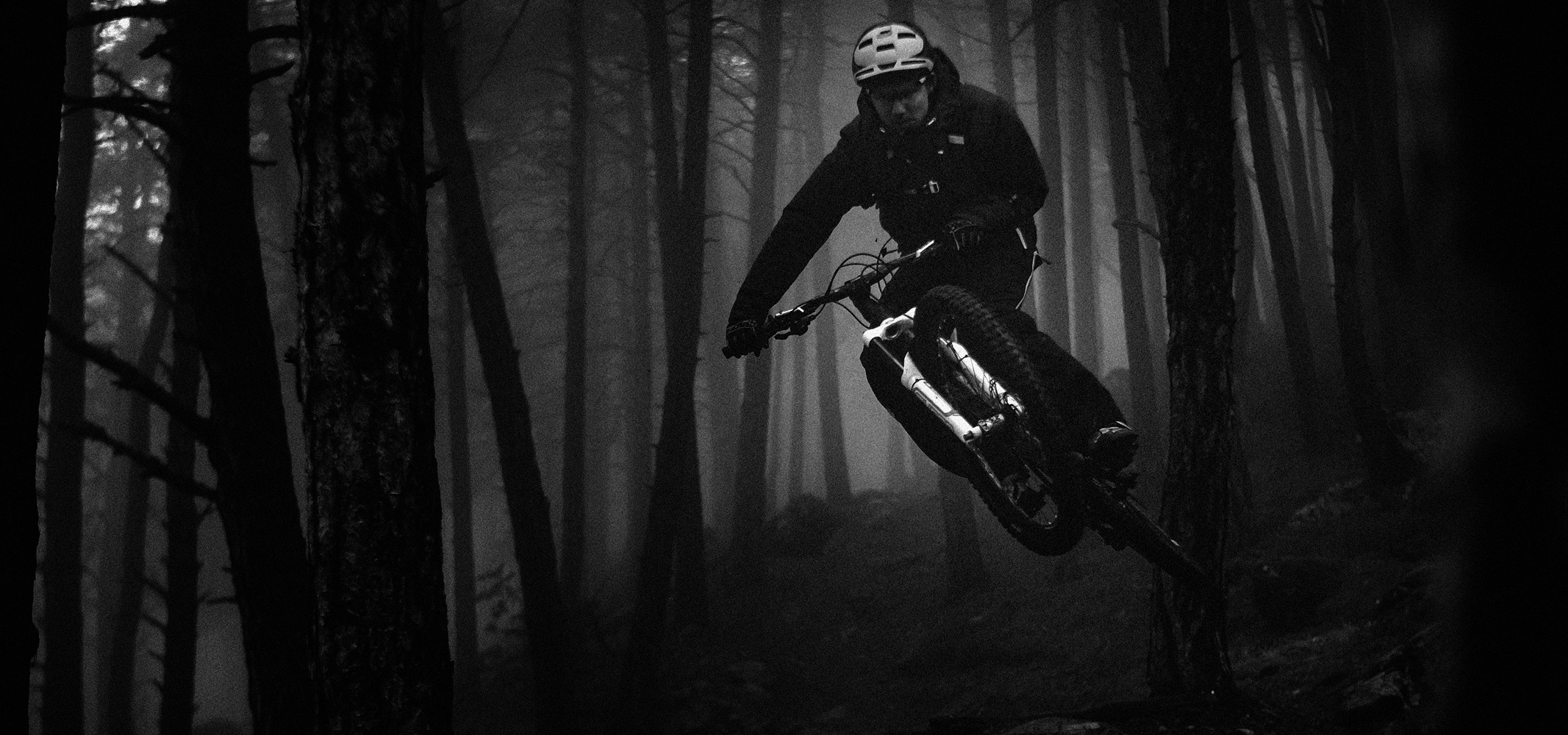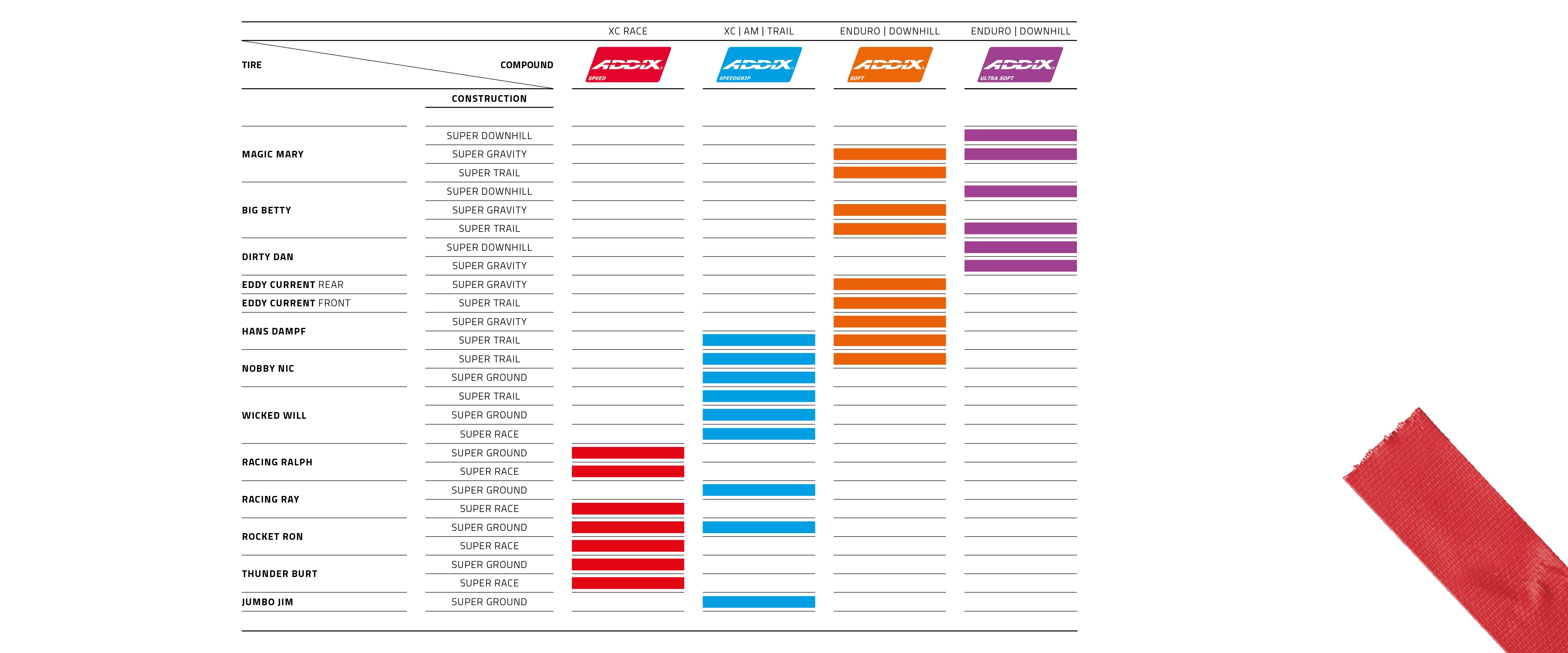 Markus, you've been involved in all the major turning points at Schwalbe. How do you see ADDIX?
It's a really big thing. Never before have we taken such an ambitious step with the compound. In actual fact, we've left no stone unturned, not with the formula and even less with the processes. We've really gone to town on it: new mixer, new team, new goals. And to be fair, we were pretty well set up even before that. It's just that with ADDIX we've clearly got even better, and what I'm particularly pleased about – in precisely those areas where we were seen to have weaknesses. Now we can provide convincing answers, for example about the durability or the low temperature properties of the two soft compounds.

Previously, all the EVO compounds for MTB tires were multiple compounds. Is that going to continue?
Whether we're using a mono or multiple compound in a tire will be one of our trade secrets. With ADDIX, mono/dual/triple is one tool among many but it's no longer in the foreground as it was a few years ago. What we've achieved with ADDIX, to an extent never seen before – depending on the compound's properties – the tire's performance remains stable over its lifetime. And tires with ADDIX have a longer lifetime! That's what counts.

All the legendary EVO tires are now available with the new ADDIX. As a tread designer, these are all your offspring. Does the new compound really make such a huge difference?
Yes. Of course, the wow effect is not going to be the same for all of them. With one you'll experience the difference more in longer distances and with another more in extreme conditions. There are four very different compounds and tires for very varied discipline. But if the tires are all my offspring, then all I can say is that I've always been really proud of them and I'd never have believed that they would be capable of such a career move.
ADDIX
FORMULA
ADDIX is created using completely new formulas. We purchase advanced raw materials, carefully test for quality and diligently source the best worldwide. Basically, we have significantly increased the filler content for silica and we now control the mixing process more accurately than ever before. As a result, ADDIX compounds are characterized by one thing in particular: they solve the trade-off between grip, rolling resistance and wear across a much broader range.

ADDIX is produced in a completely new mixer using a new process that we have designed. We now have hardware throughout our plant that we are using to implement what is currently the most advanced and practice mixing process in the bicycle tire industry. Entirely new dimensions are opening up to us because we can vary all the parameters infinitely. It's this high-end mixing technology, controlled by our specifications, that actually makes completely new compound properties possible - with ADDIX we're achieving a whole new level of performance and quality.