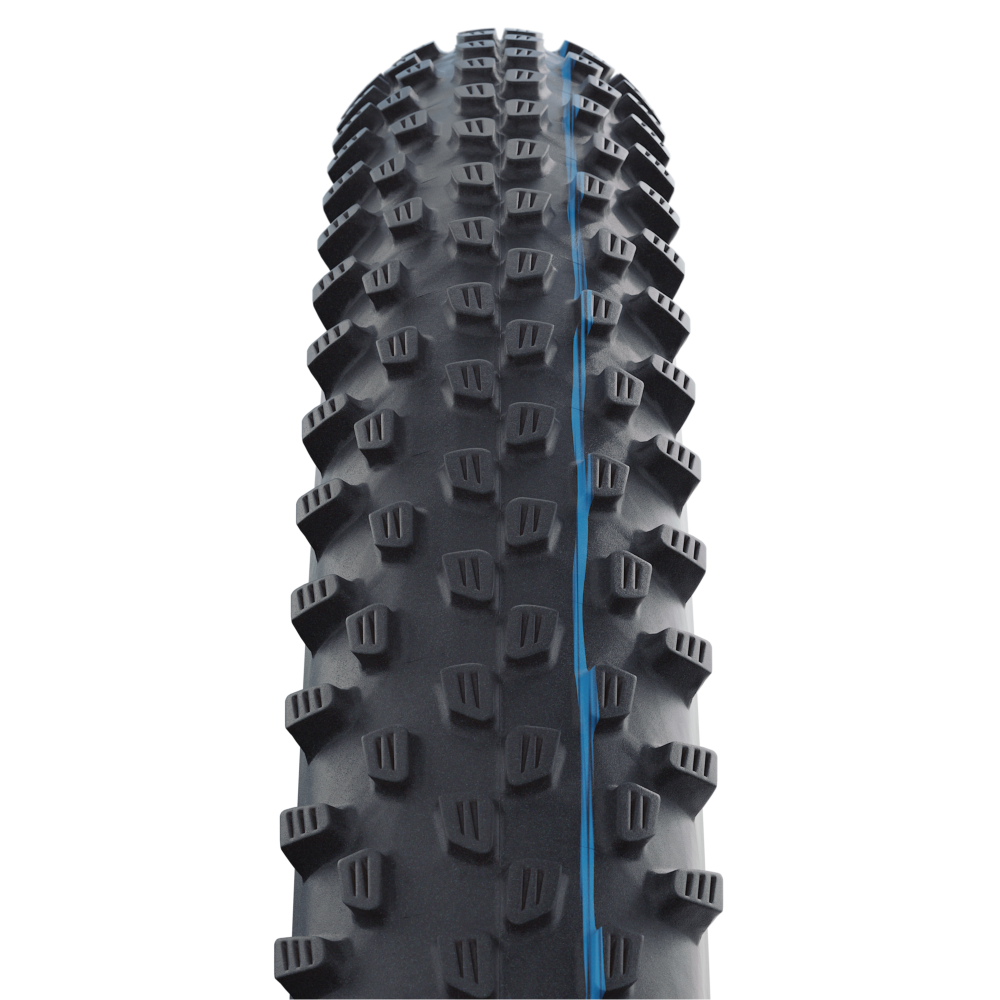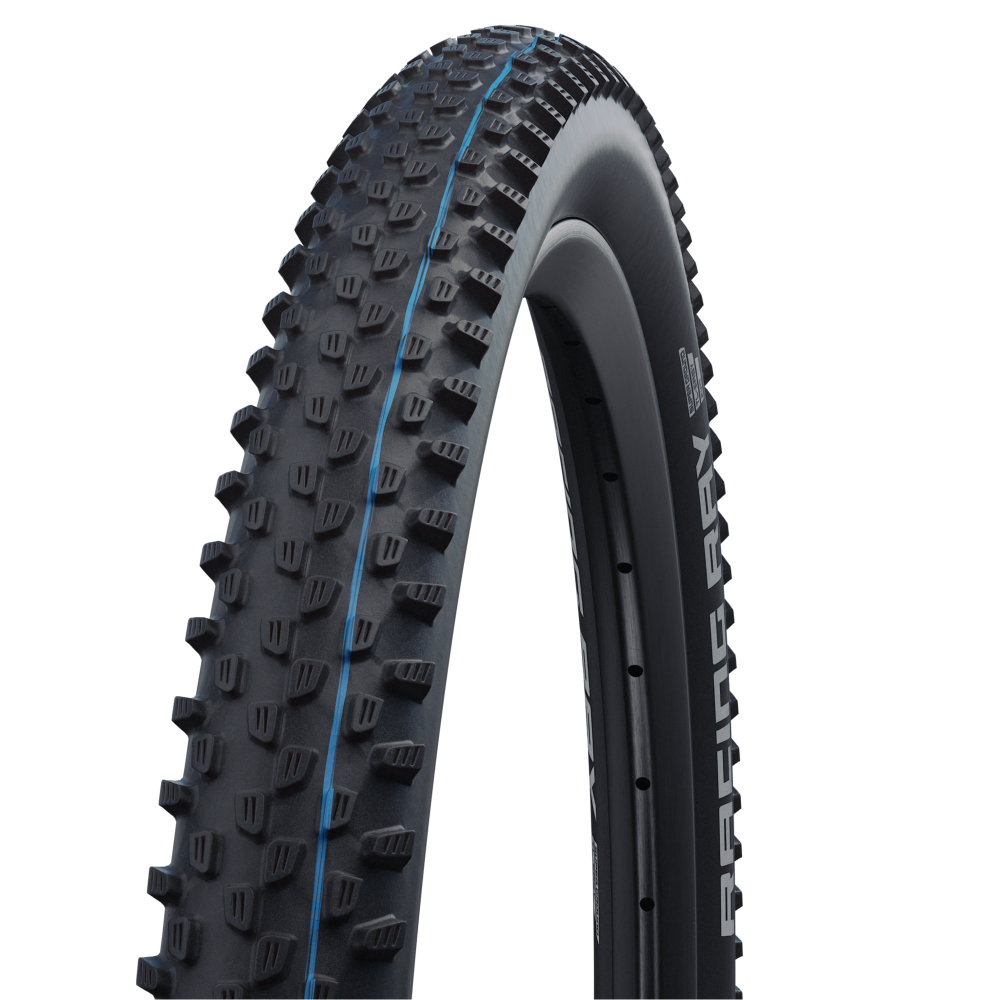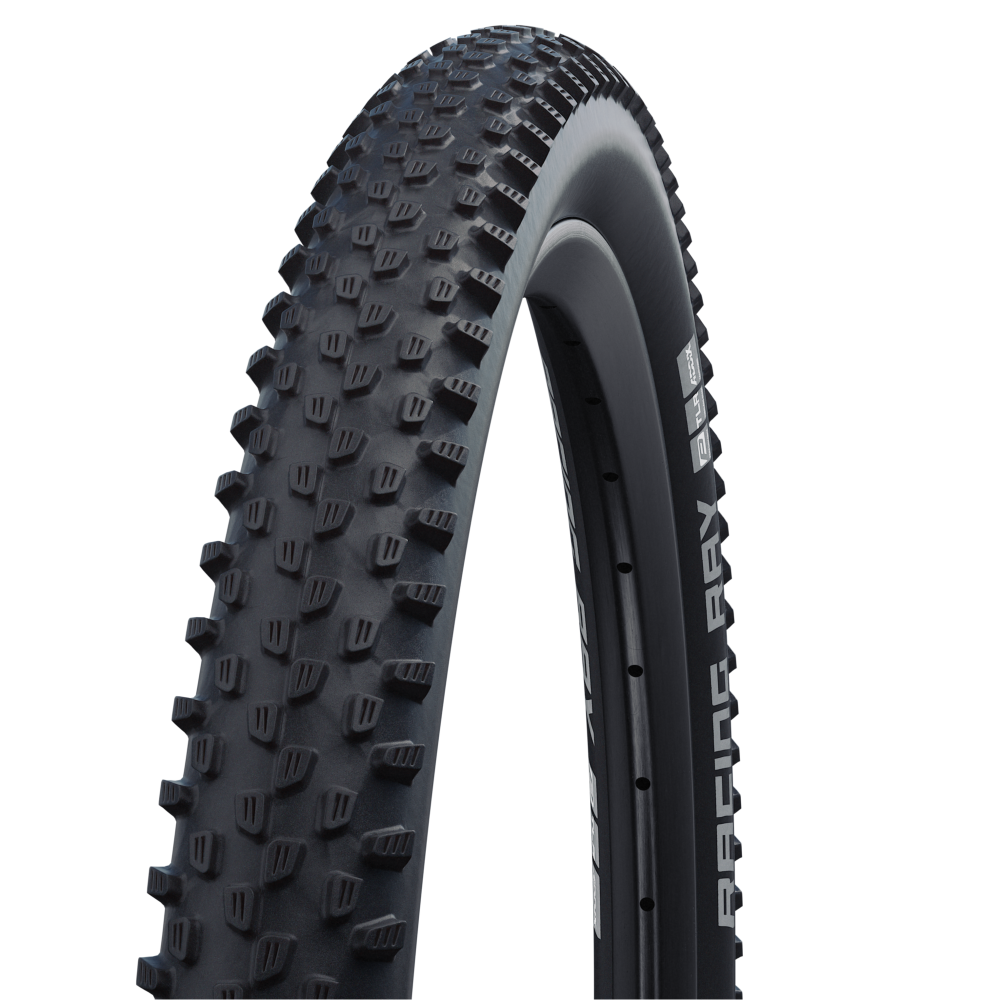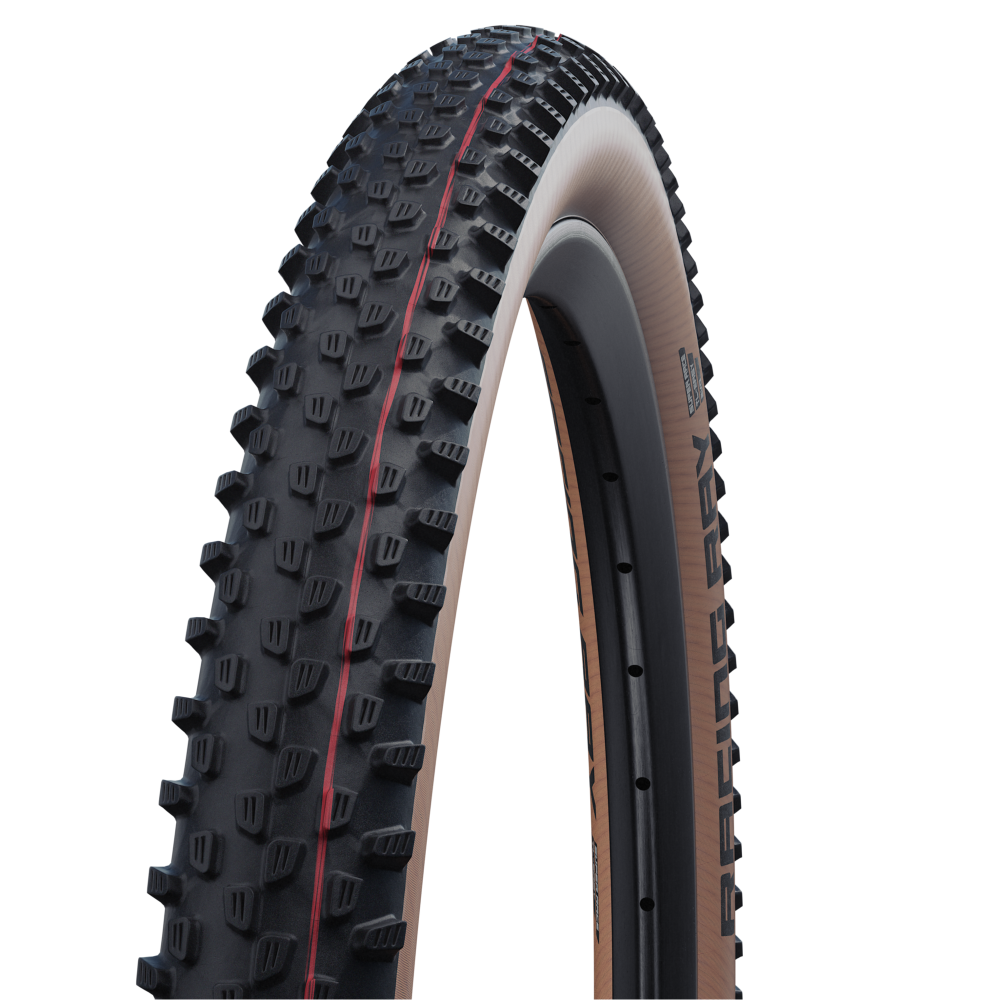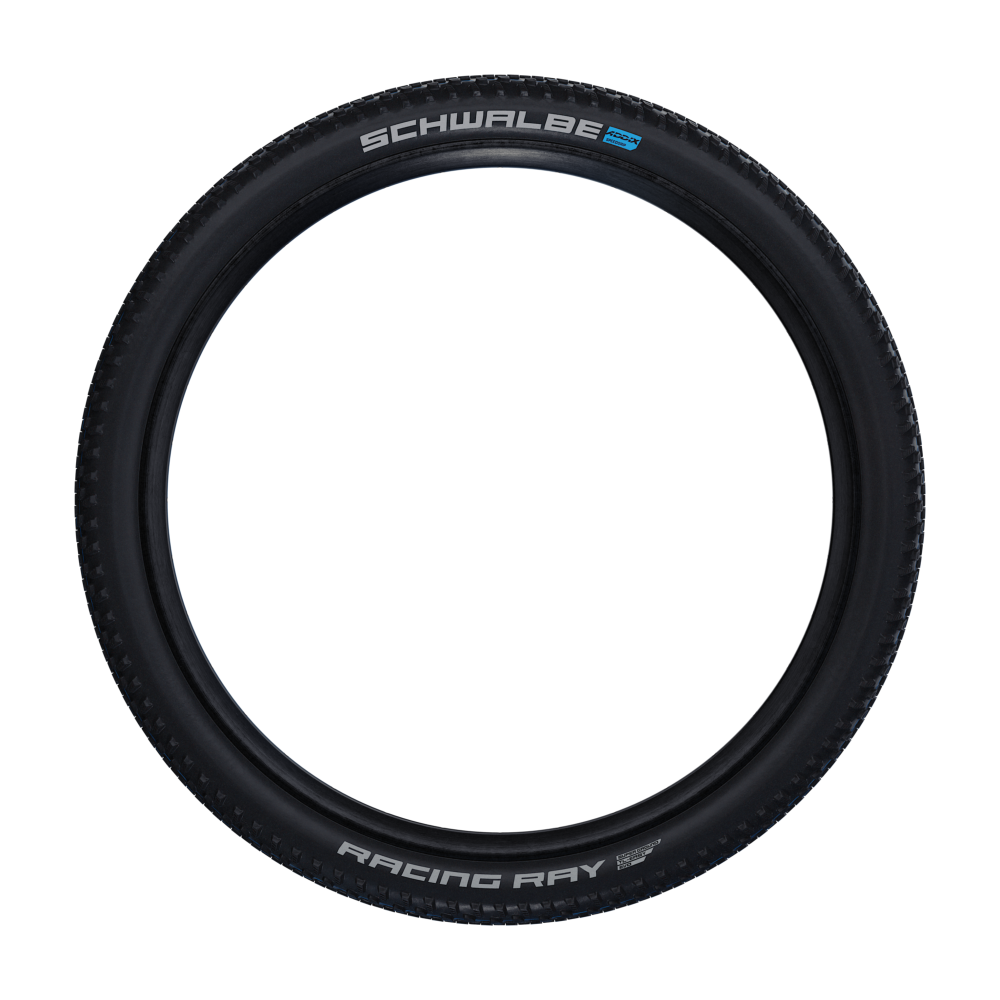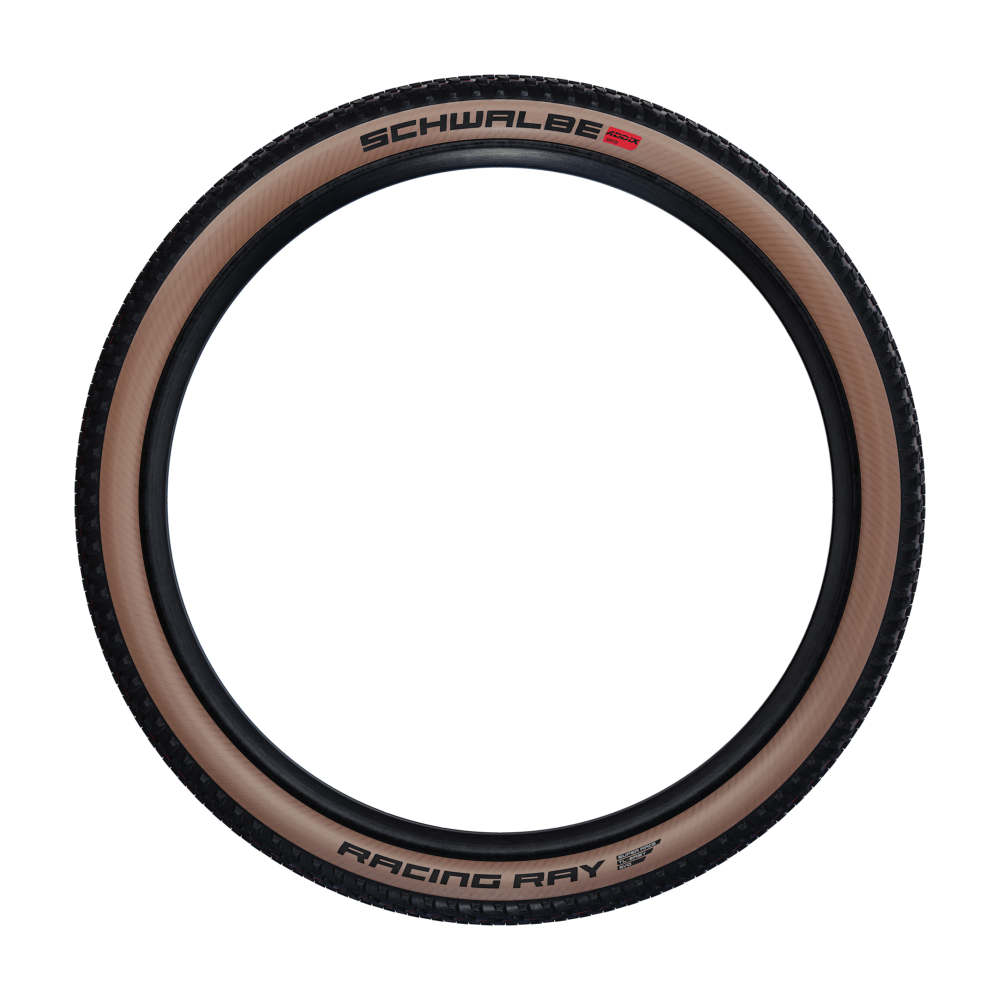 /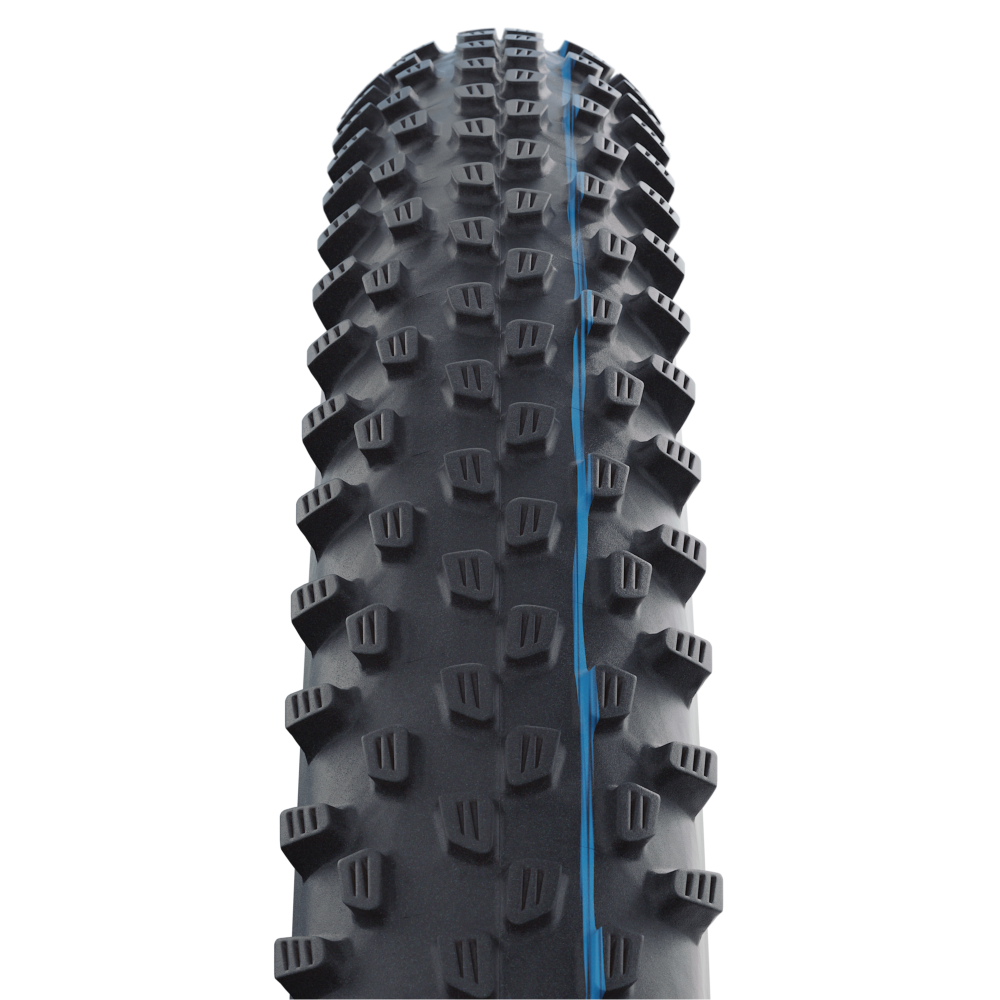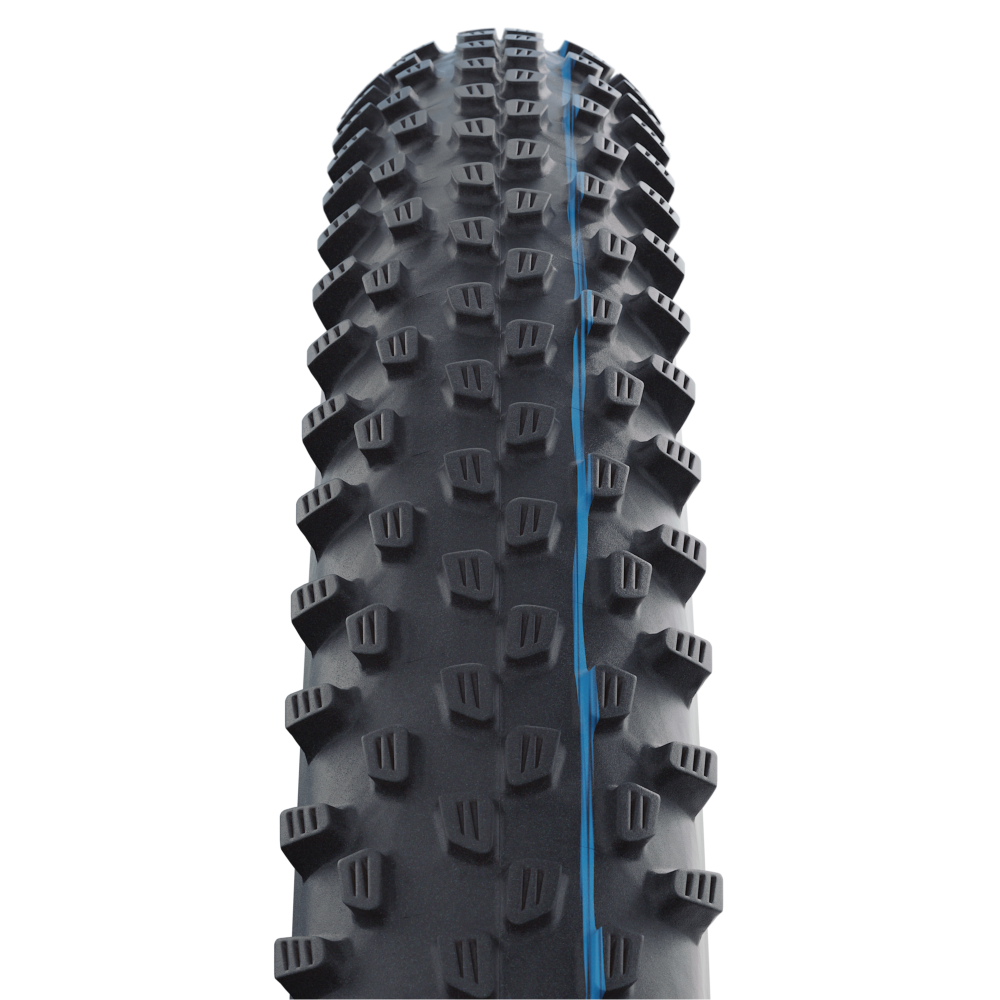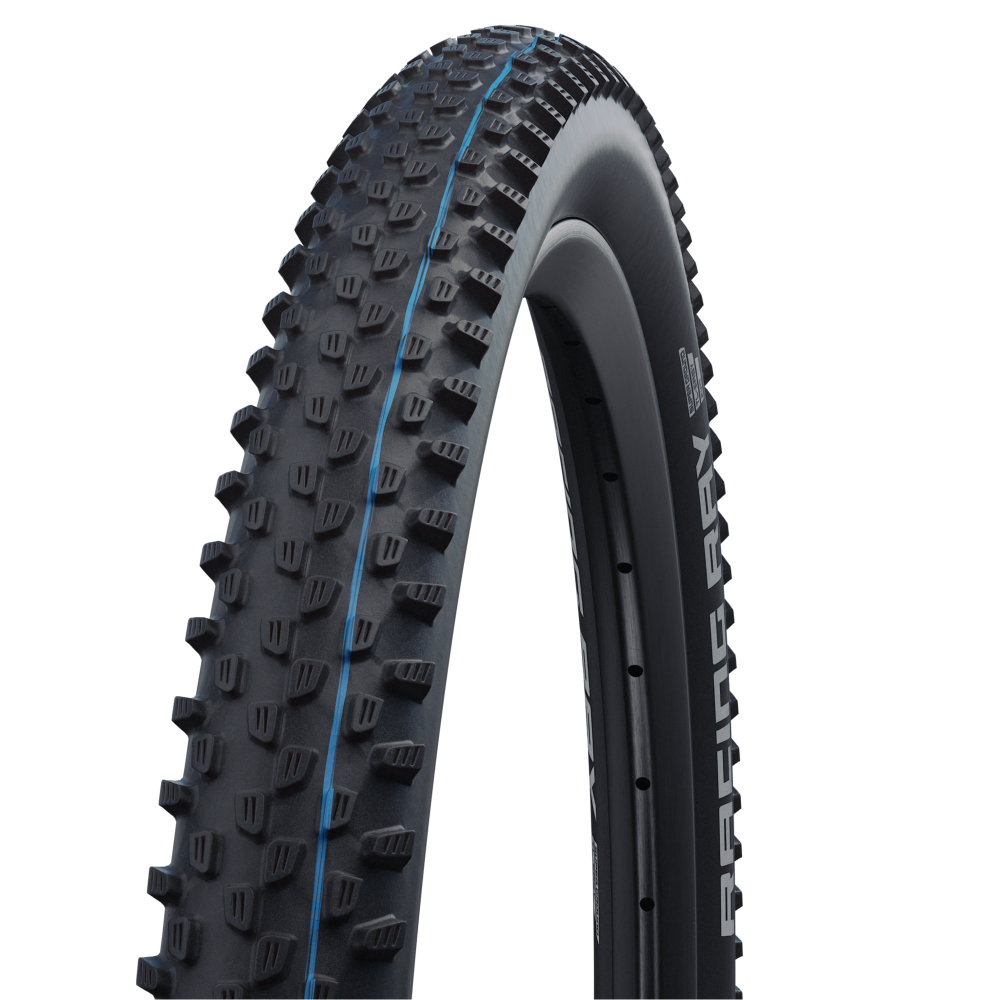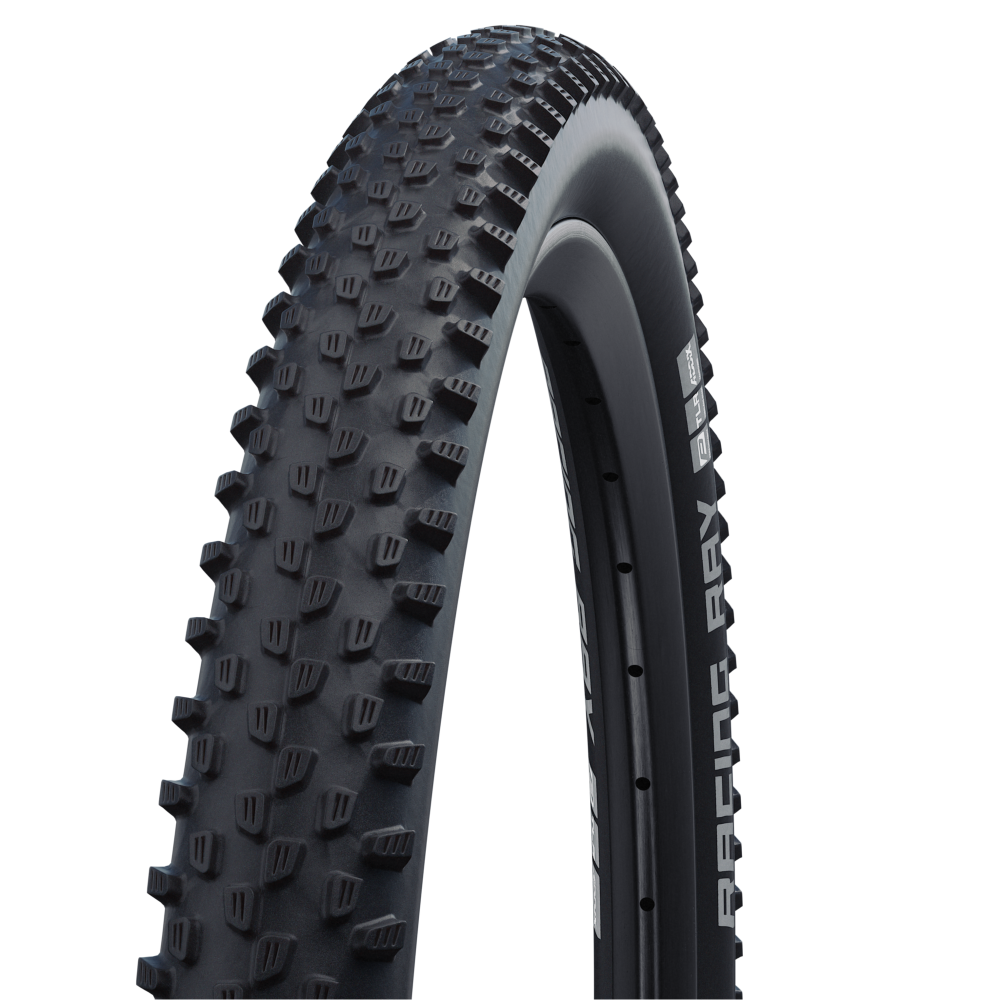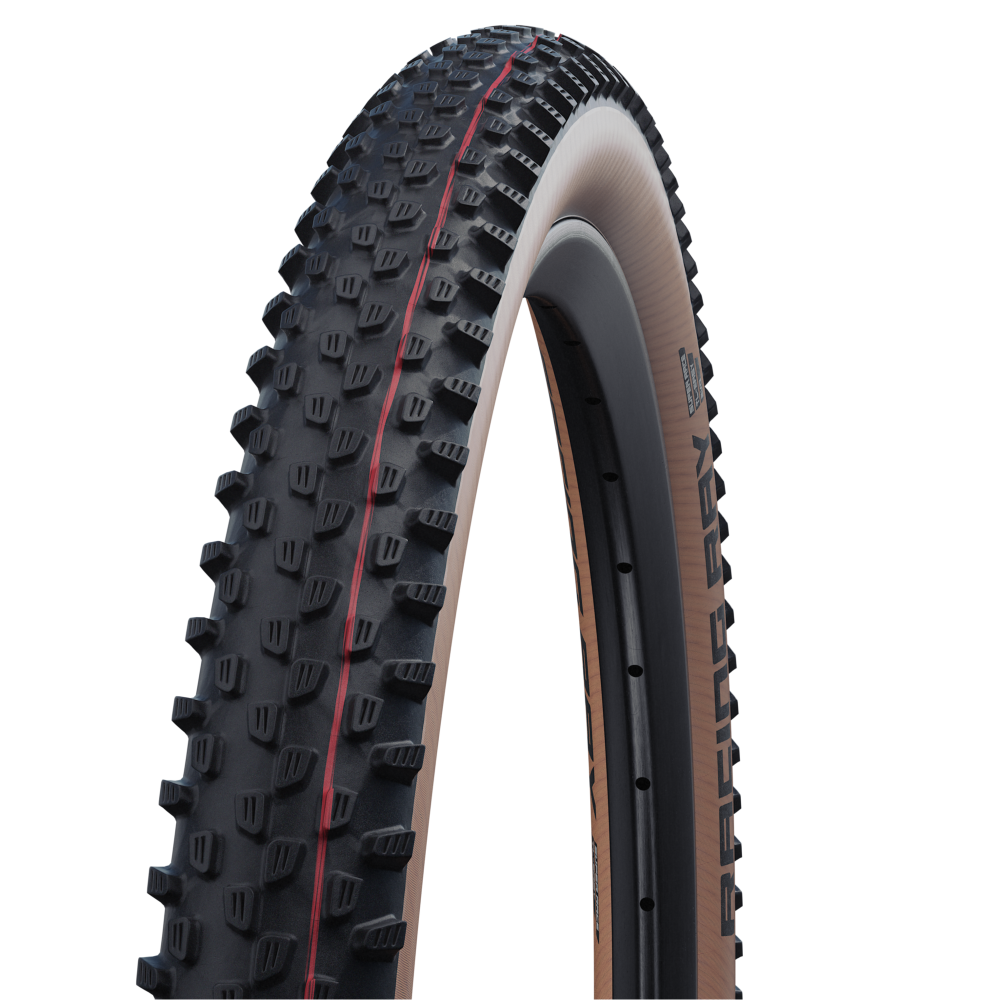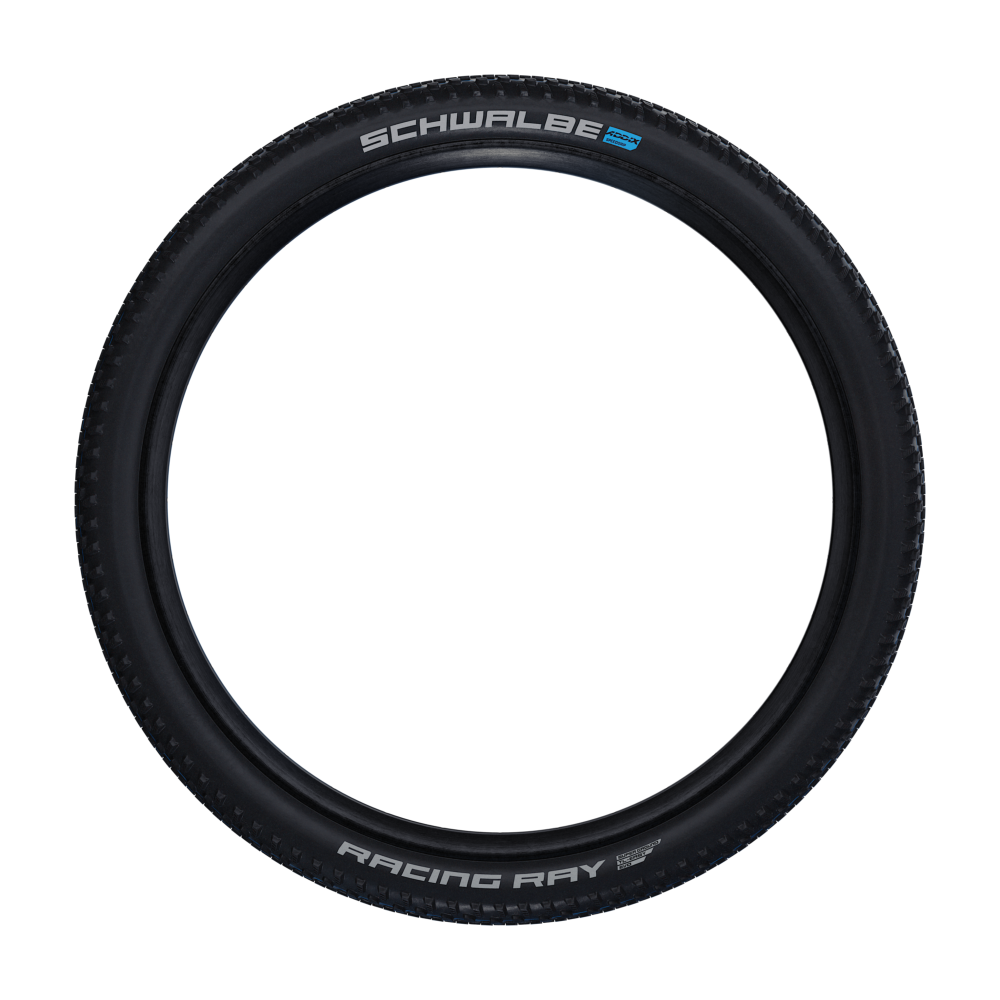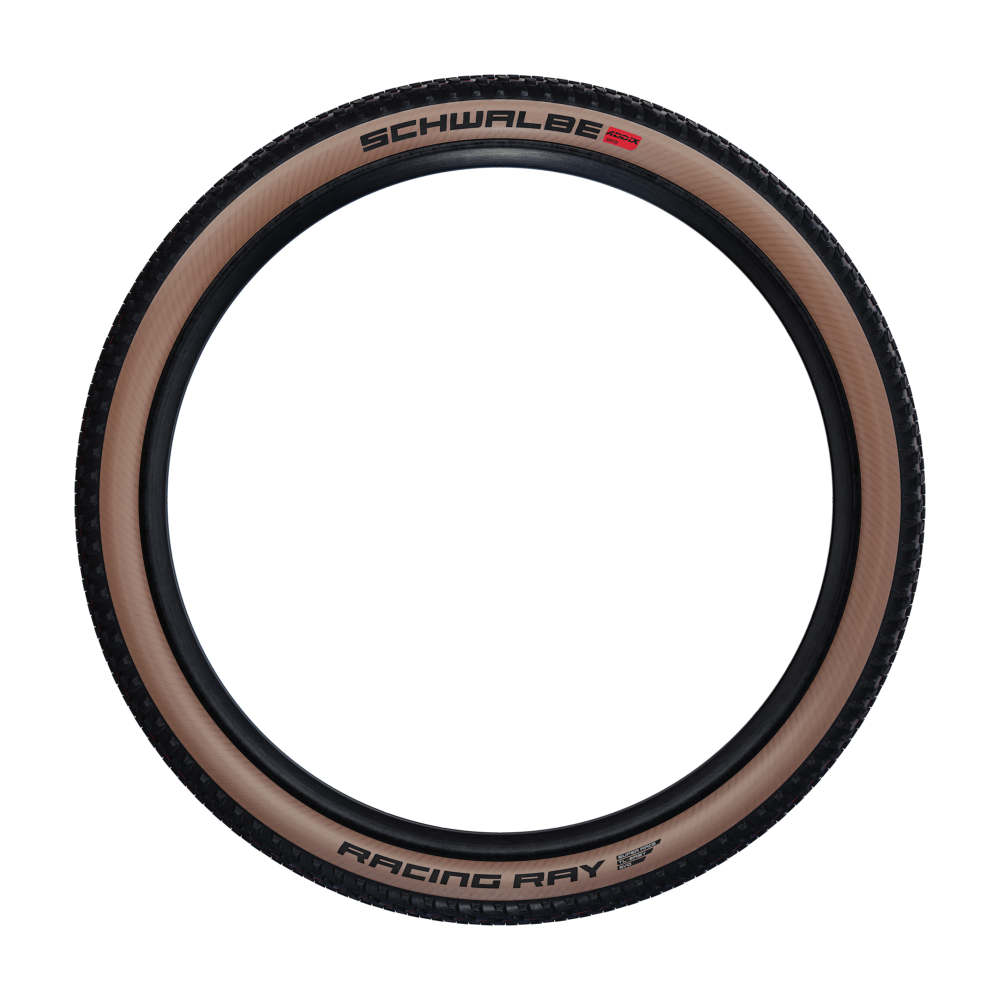 Product Description
THE FRONT WHEEL SPECIALIST. The completely new, extra aggressive XC profile paired with the versatile Addix Speedgrip compound makes Racing Ray a XC weapon and an ingenious addition to Racing Ralph.
Shifted center blocks enable precise steering and high braking traction.
Stable shoulder blocks for precise steering.
Very quiet rolling characteristic with excellent rolling resistance.
More information:
ADDIX Compound
Best Use
Technical Data
Size:

ETRTO 57-622 (29x2.25 Inch)

Type:

Folding

Compound:

Addix Speed

Version:

Super Race

Colour:

Transparent Sidewall

Seal:

Tubeless

Weight:

680 g

Pressure:

1.8-3.7 Bar (26-54 psi)

Maximum load:

120 kg

EPI:

67

Profile:

HS489

Product number:

11654050.01

EAN:

4026495879637

Price:

US$98.00
Ratings
Features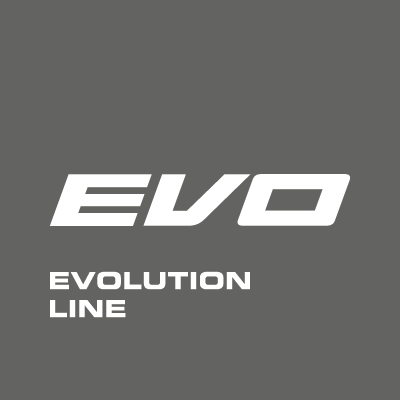 Evolution Line
The very best possible. Highest grade materials. Latest technology.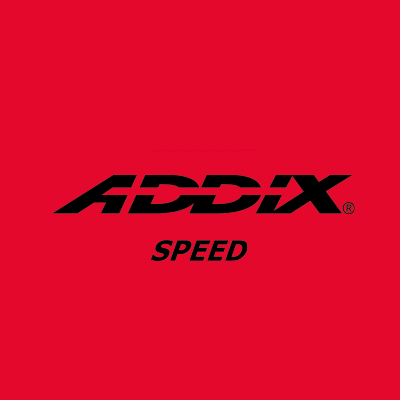 ADDIX Speed Compound
ADDIX SPEED is the compound for XC race specialists. It catapults our XC tires into a new performance dimension.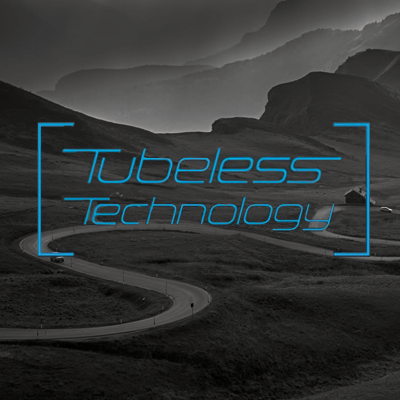 Tubeless Technology
For all ambitious sports cyclists Tubeless is the right choice. Only Tubeless achieves the best values in terms of:
+ SPEED
+ GRIP
+ PUNCTURE PROTECTION
+ COMFORT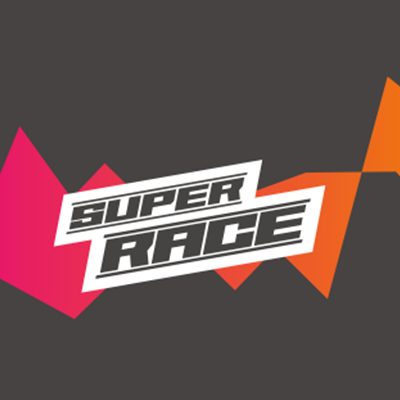 Super Race
In no other discipline is the focus on rolling resistance and weight as critical as it is in cross-country and marathon competition. With the new Super Race construction, we are also setting new standards in suppleness - no other carcass glides so silky smooth over the ground, and thus providing traction, like Super Race does.
Product overview
Find your perfect tire even faster. Use the search to narrow down the articles or
sort the tires with the arrows directly in the table according to your interest.
INCH
ETRTO
SIZE
VERSION
SEAL
TYPE
E-BIKE
COMPOUND
COLOUR
BAR
PSI
WEIGHT
EPI
MAXIMUM LOAD
PRODUCT NUMBER
QUALITY
PRICE

HS489
4026495876476
26"
57-559
26x2.25
Super Ground
Tubeless
Folding
E-25
Addix Speedgrip
Black
1.8-3.7
26-54
575 g
67
110 kg
11601129.01
Evolution Line
US$98.00

HS489
4026495846356
27.5"
57-584
27.5x2.25
Evolution
Tubeless
Folding
E-25
Addix Speedgrip
Black
1.8-3.7
26-54
590 g
67
110 kg
11601113
Evolution Line
US$43.48

US$86.95

HS489
4026495877190
27.5"
57-584
27.5x2.25
Super Ground
Tubeless
Folding
E-25
Addix Speedgrip
Black
1.8-3.7
26-54
605 g
67
110 kg
11601113.01
Evolution Line
US$98.00

HS489
4026495846318
27.5"
57-584
27.5x2.25
Performance
Tubeless
Folding
Addix
Black
1.8-3.7
26-54
680 g
67
110 kg
11601112
Performance Line
US$66.00

HS489
4026495879590
29"
57-622
29x2.25
Super Ground
Tubeless
Folding
E-25
Addix Speedgrip
Black
1.8-3.7
26-54
655 g
67
120 kg
11601100.01
Evolution Line
US$98.00

HS489
4026495879637
29"
57-622
29x2.25
Super Race
Tubeless
Folding
Addix Speed
Transparent Sidewall
1.8-3.7
26-54
680 g
67
120 kg
11654050.01
Evolution Line
US$98.00

HS489
4026495880350
29"
60-622
29x2.35
Super Ground
Tubeless
Folding
E-25
Addix Speedgrip
Black
1.6-3.5
23-50
730 g
67
125 kg
11654028.01
Evolution Line
US$98.00

HS489
4026495848138
29"
54-622
29x2.10
Evolution
Tubeless
Folding
E-25
Addix Speedgrip
Black
2.0-4.0
30-55
595 g
67
110 kg
11601130
Evolution Line
US$43.48

US$86.95

HS489
4026495846271
29"
57-622
29x2.25
Performance
Tubeless
Folding
Addix
Black
1.8-3.7
26-54
735 g
67
120 kg
11601111
Performance Line
US$66.00

HS489
4026495879194
29"
54-622
29x2.10
Super Ground
Tubeless
Folding
E-25
Addix Speedgrip
Black
2.0-4.0
30-55
630 g
67
110 kg
11601130.01
Evolution Line
US$98.00

HS489
4026495880398
29"
60-622
29x2.35
Super Race
Tubeless
Folding
Addix Speed
Transparent Sidewall
1.6-3.5
23-50
745 g
67
125 kg
11654052.01
Evolution Line
US$98.00