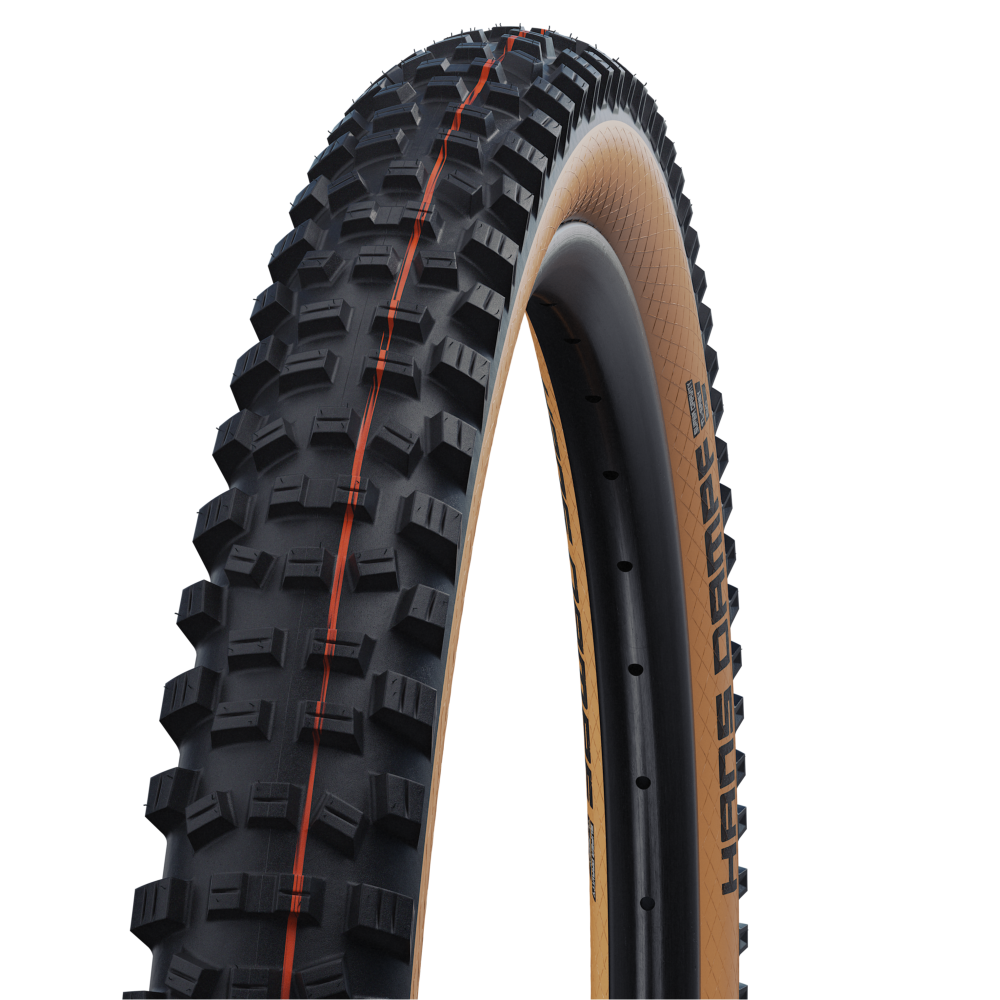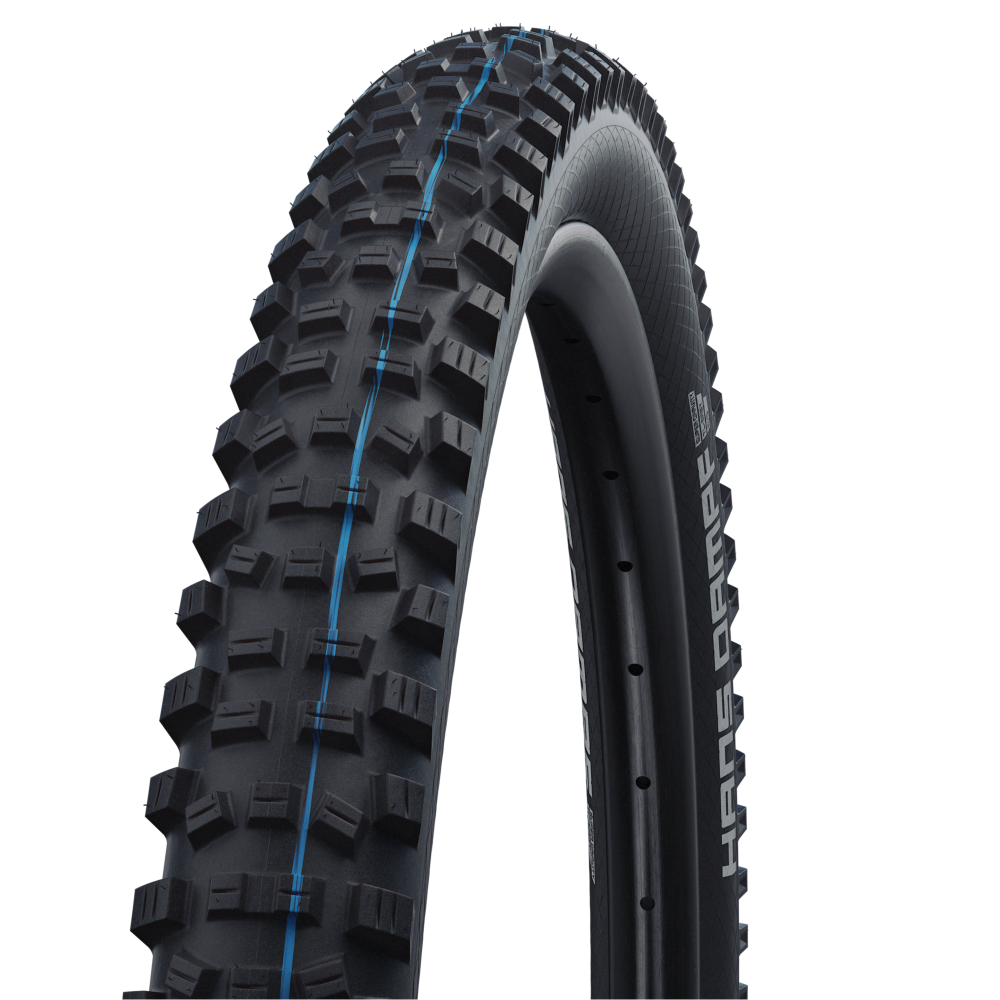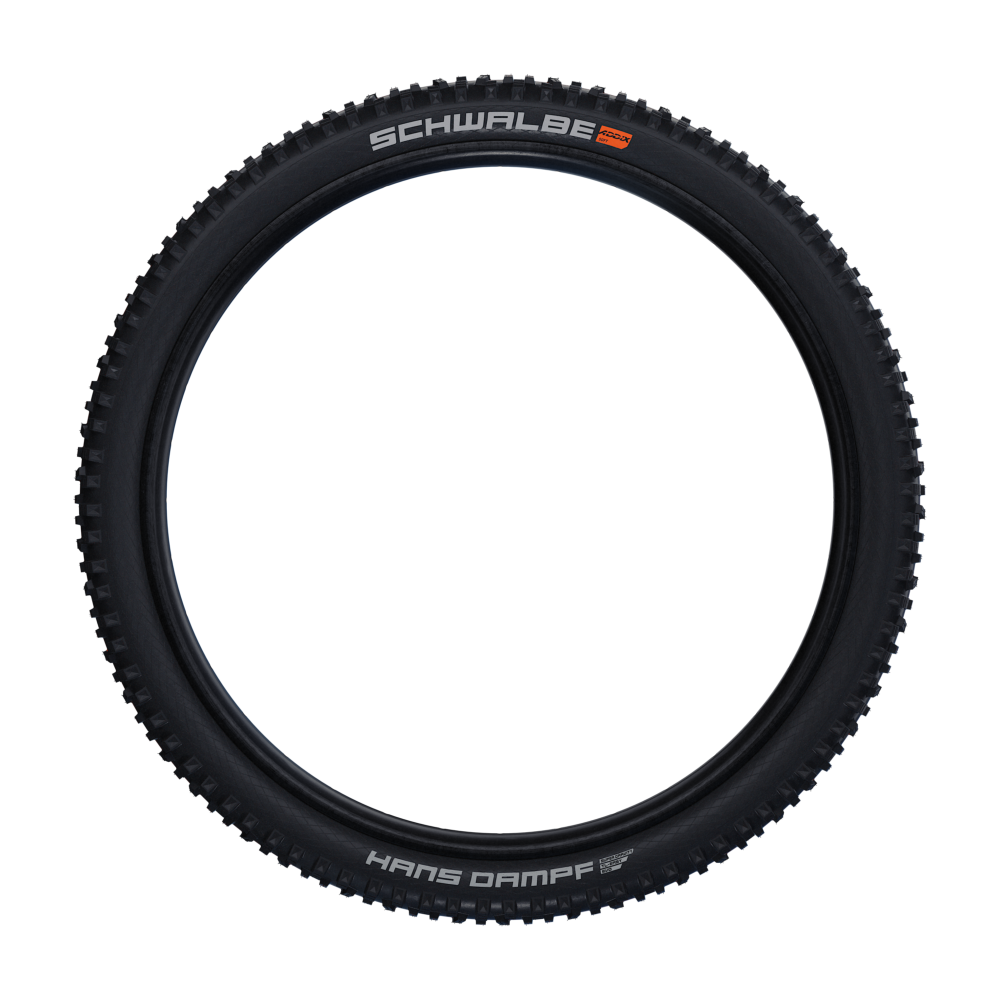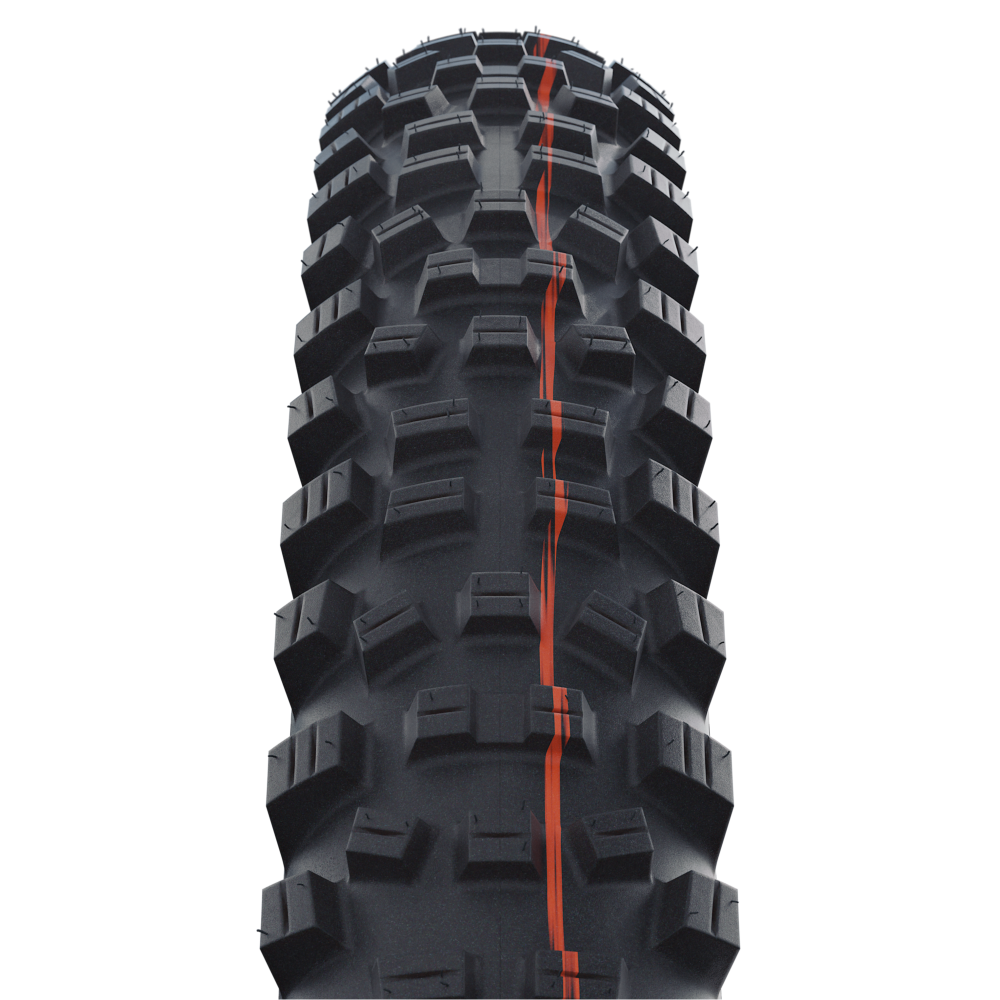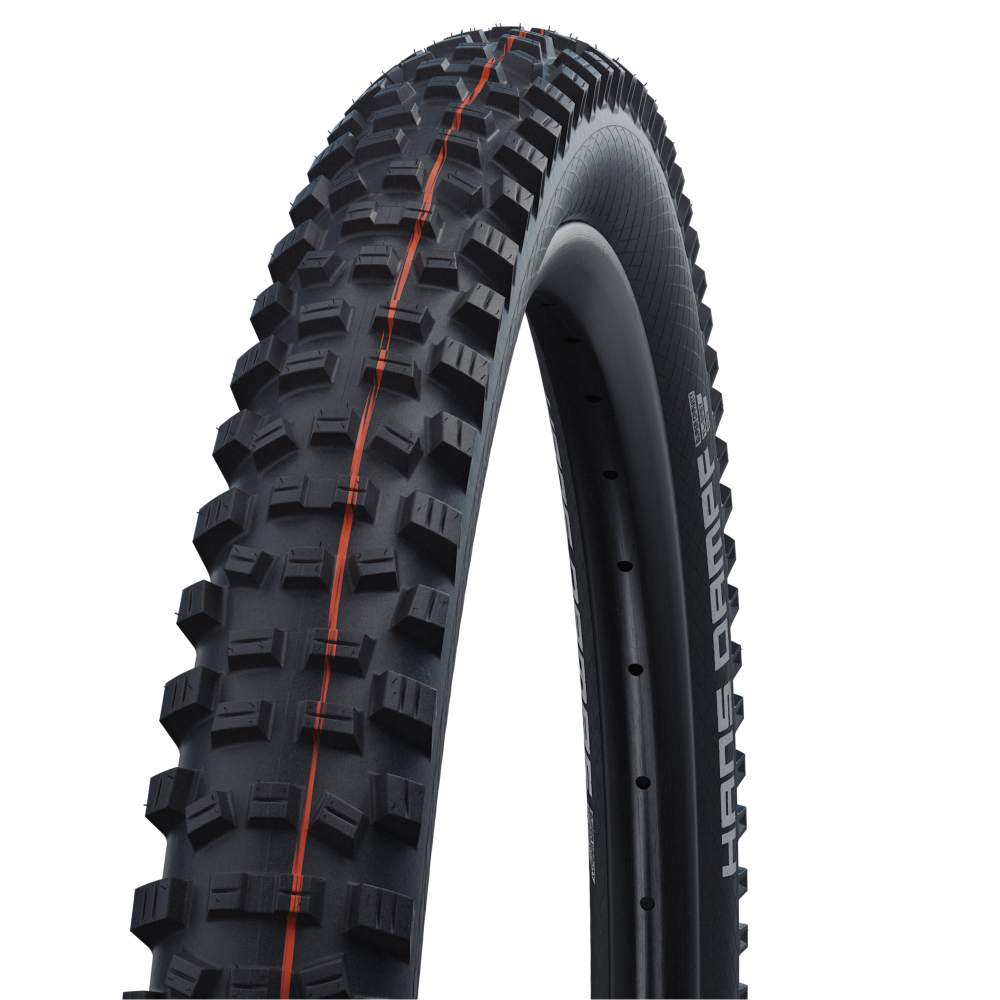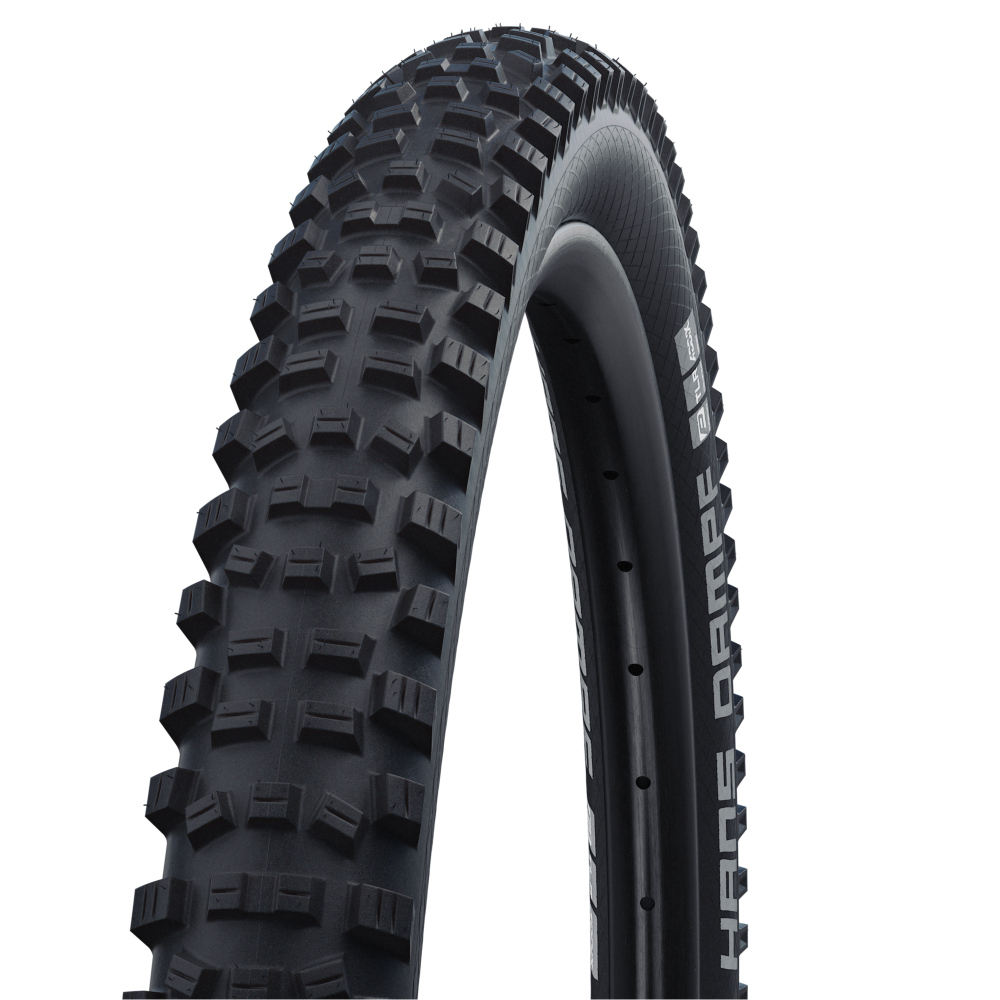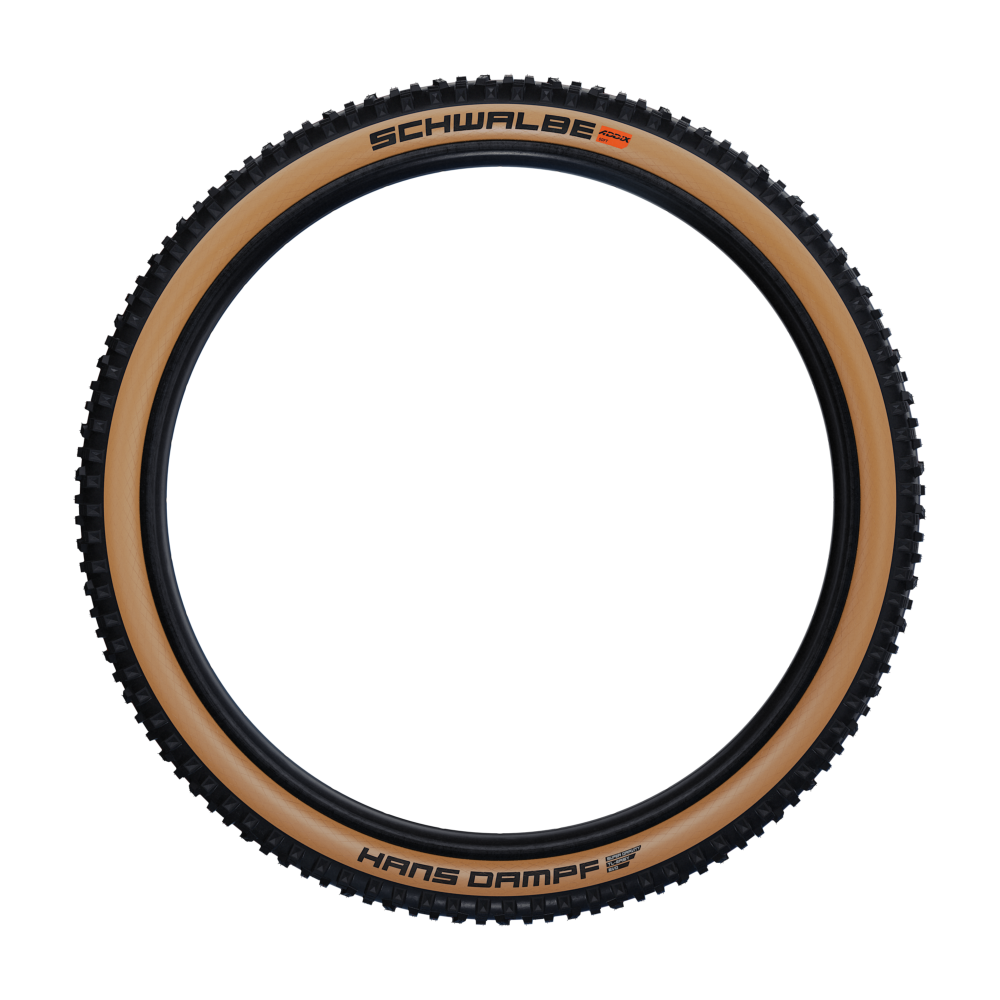 /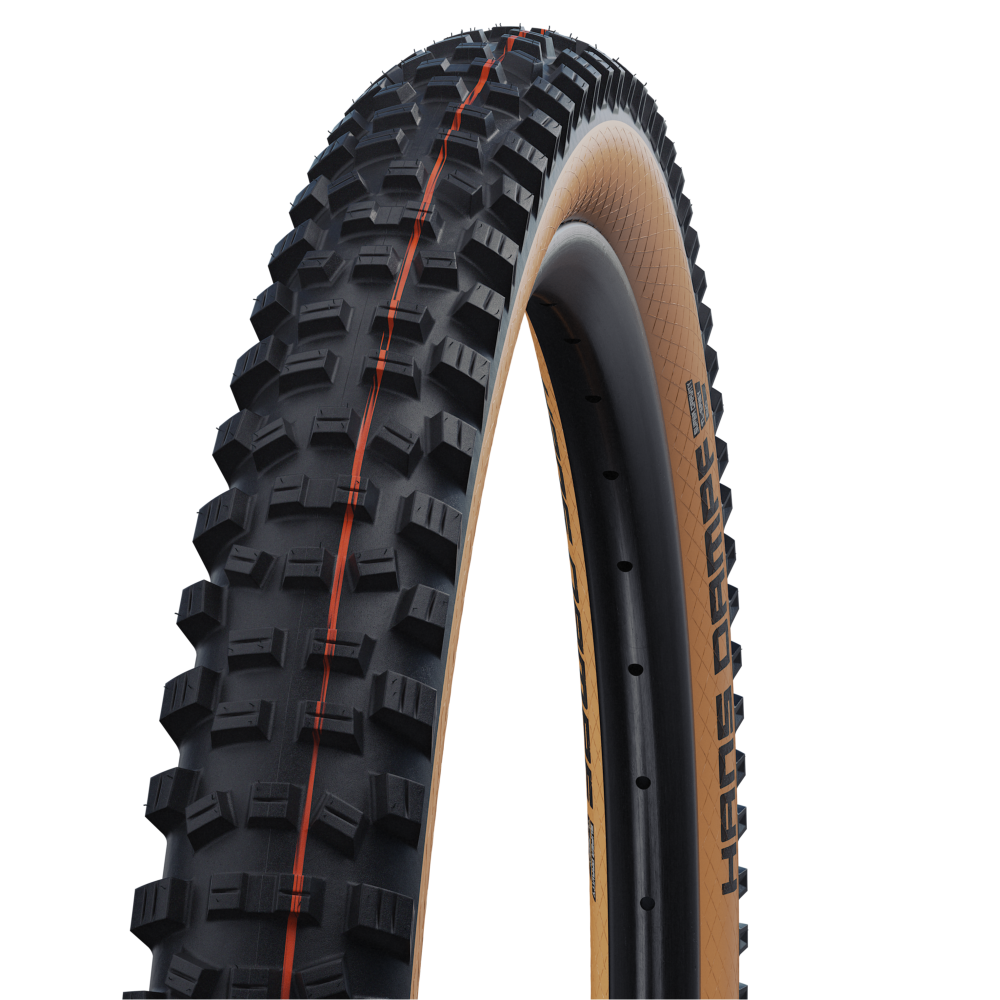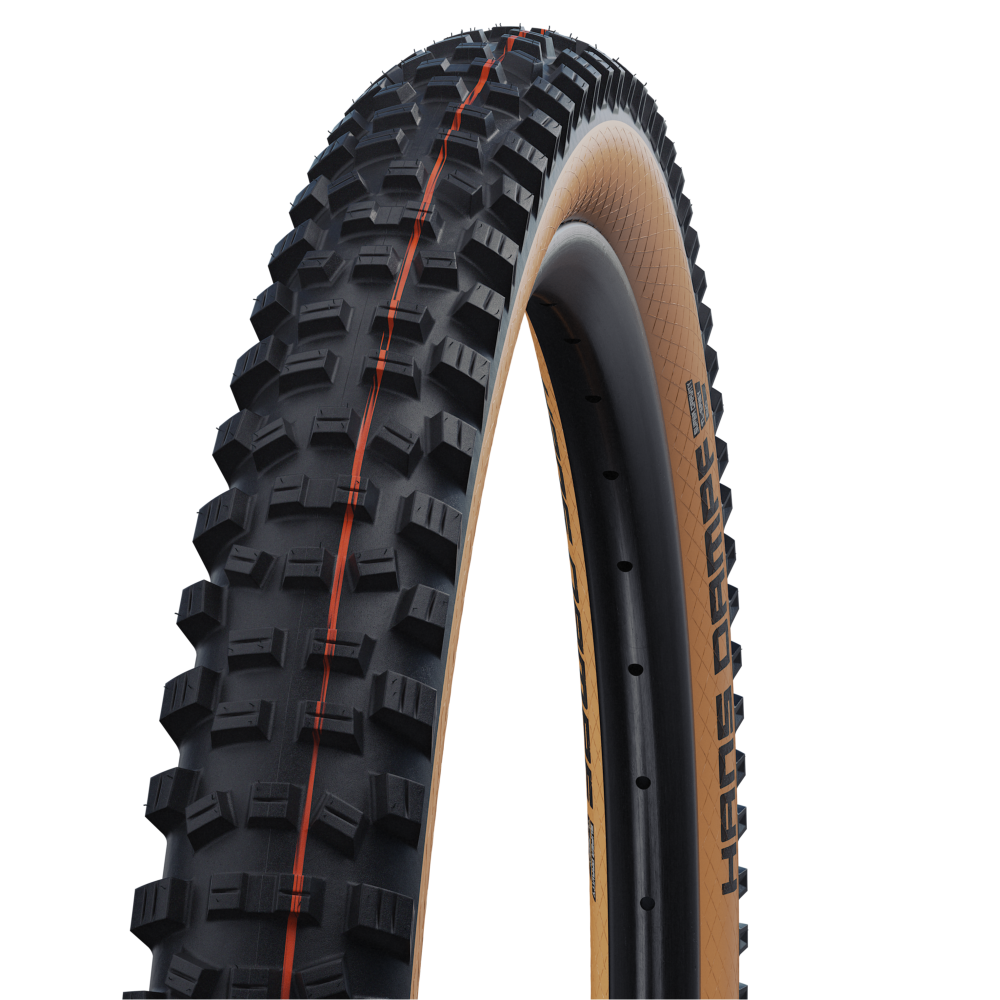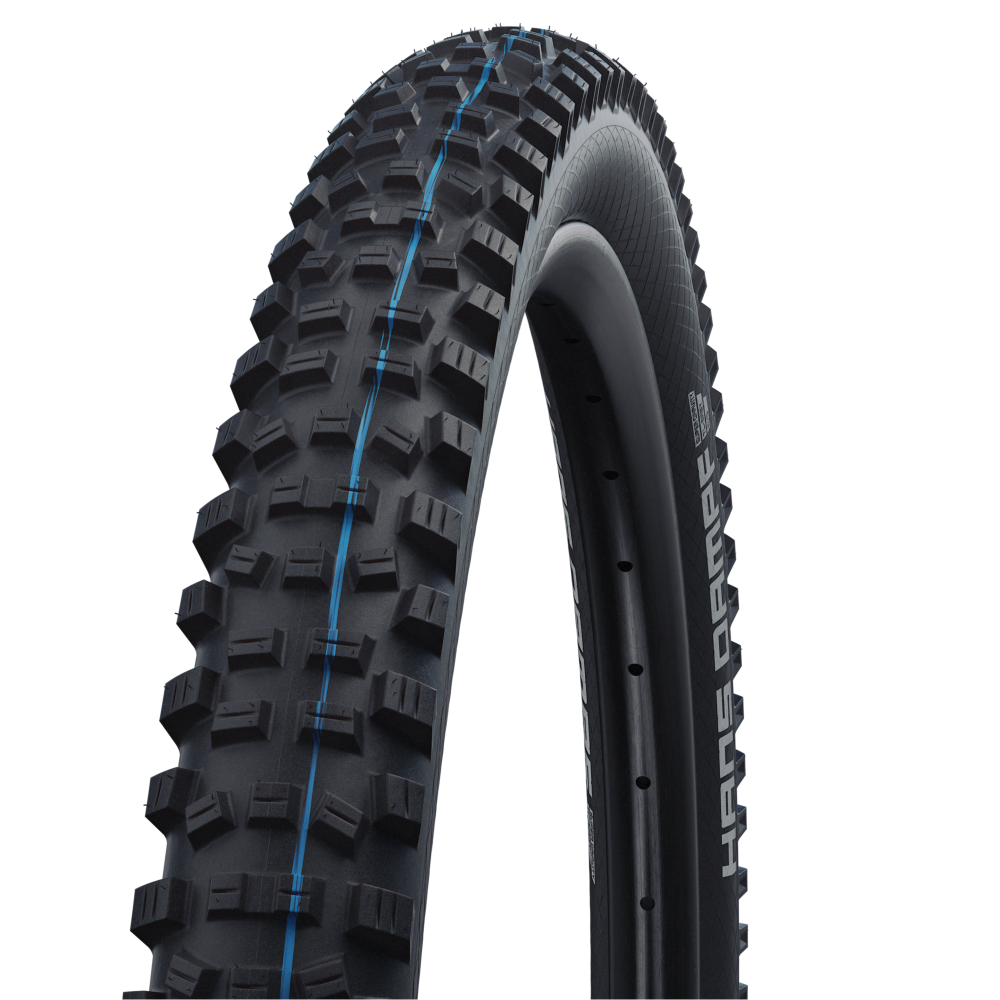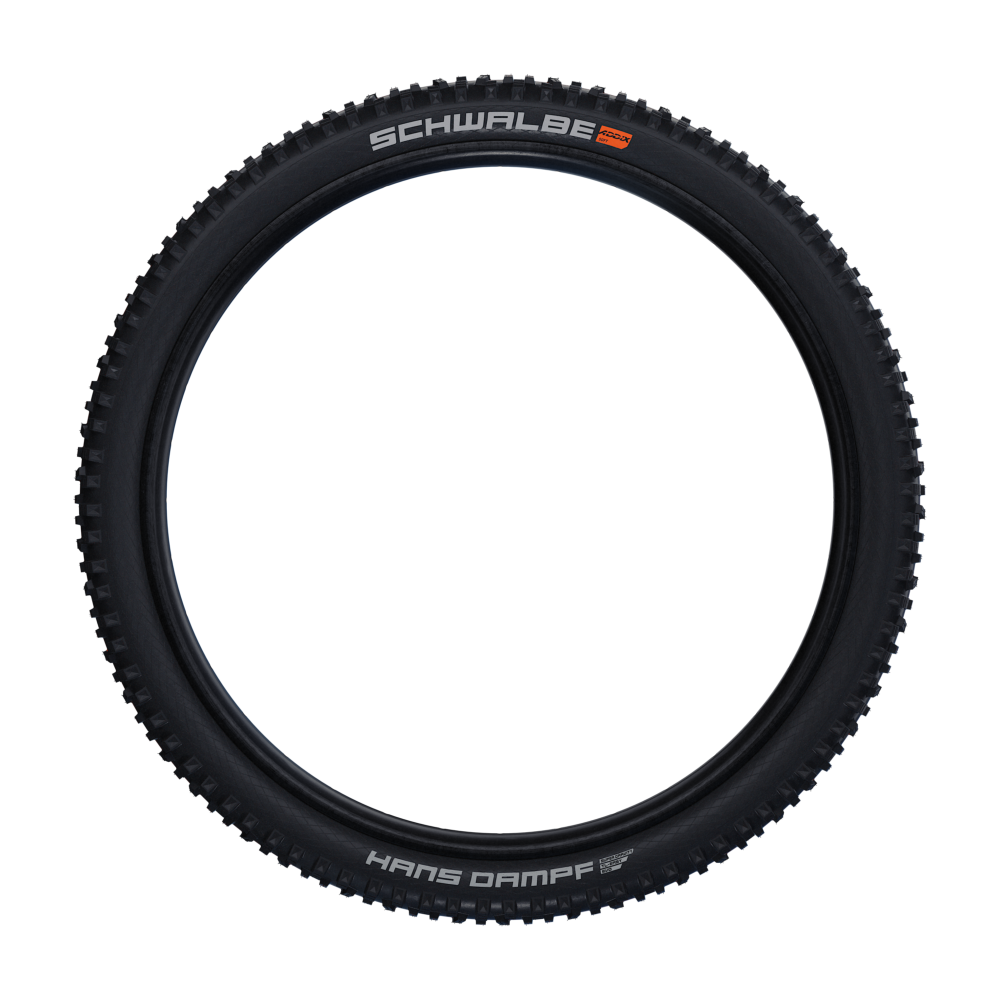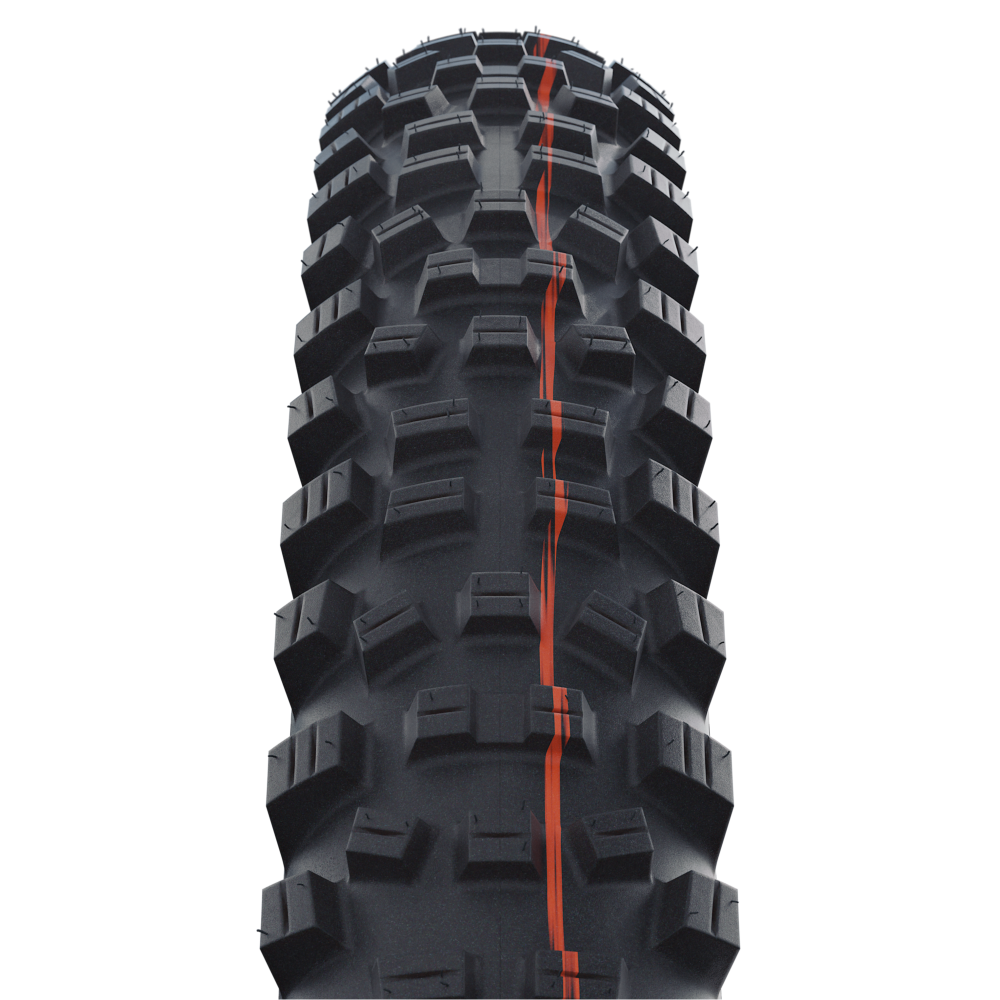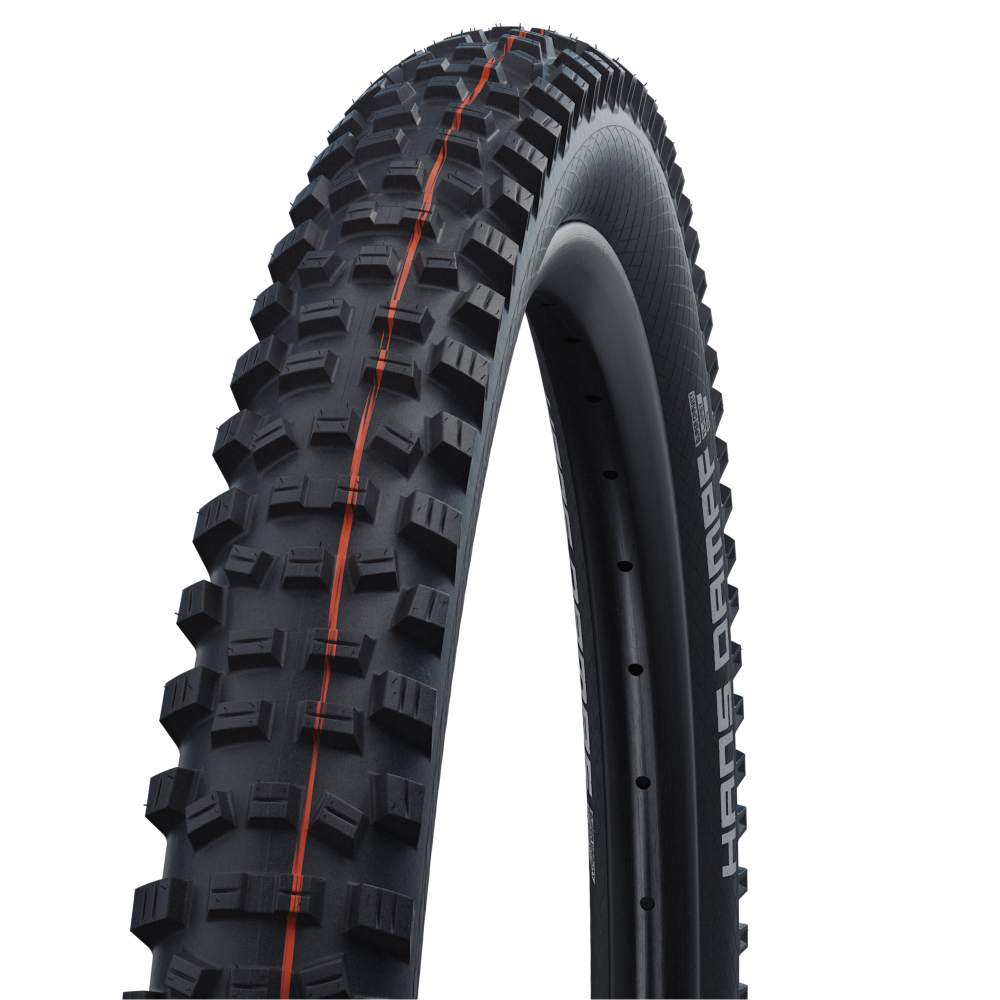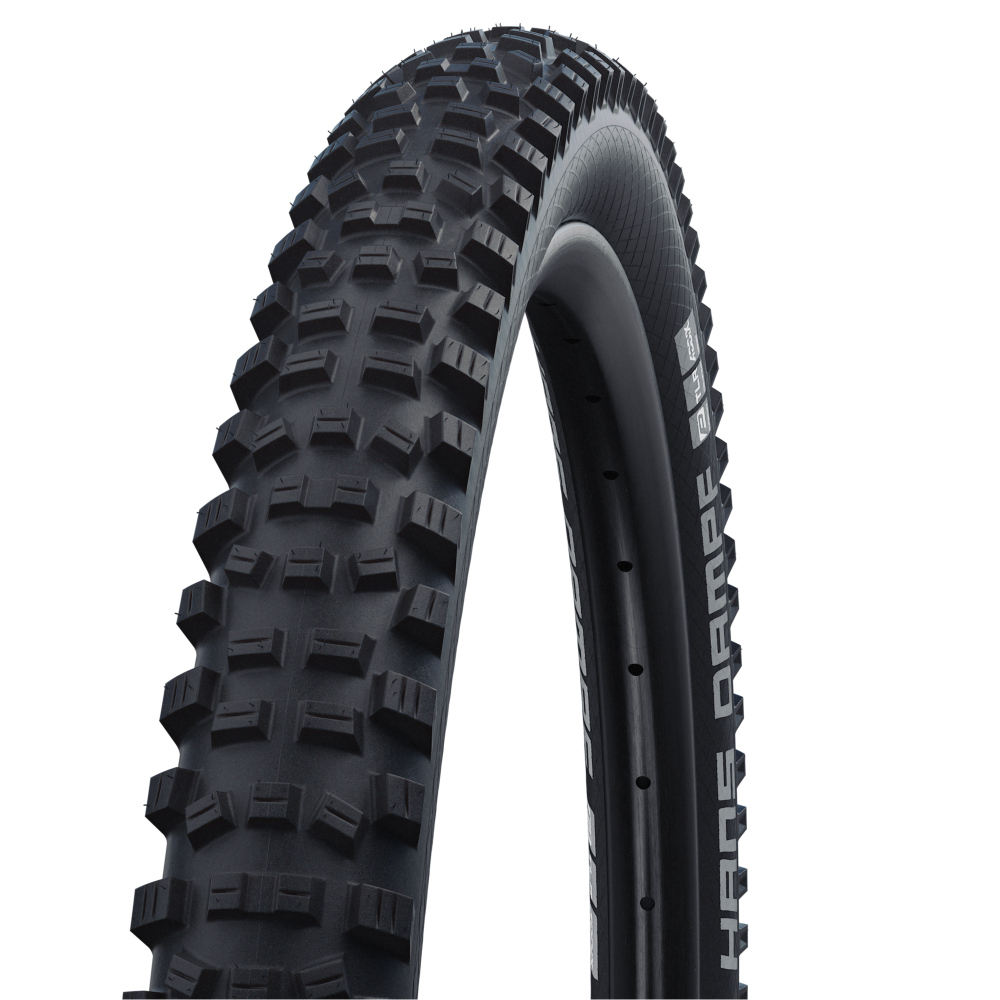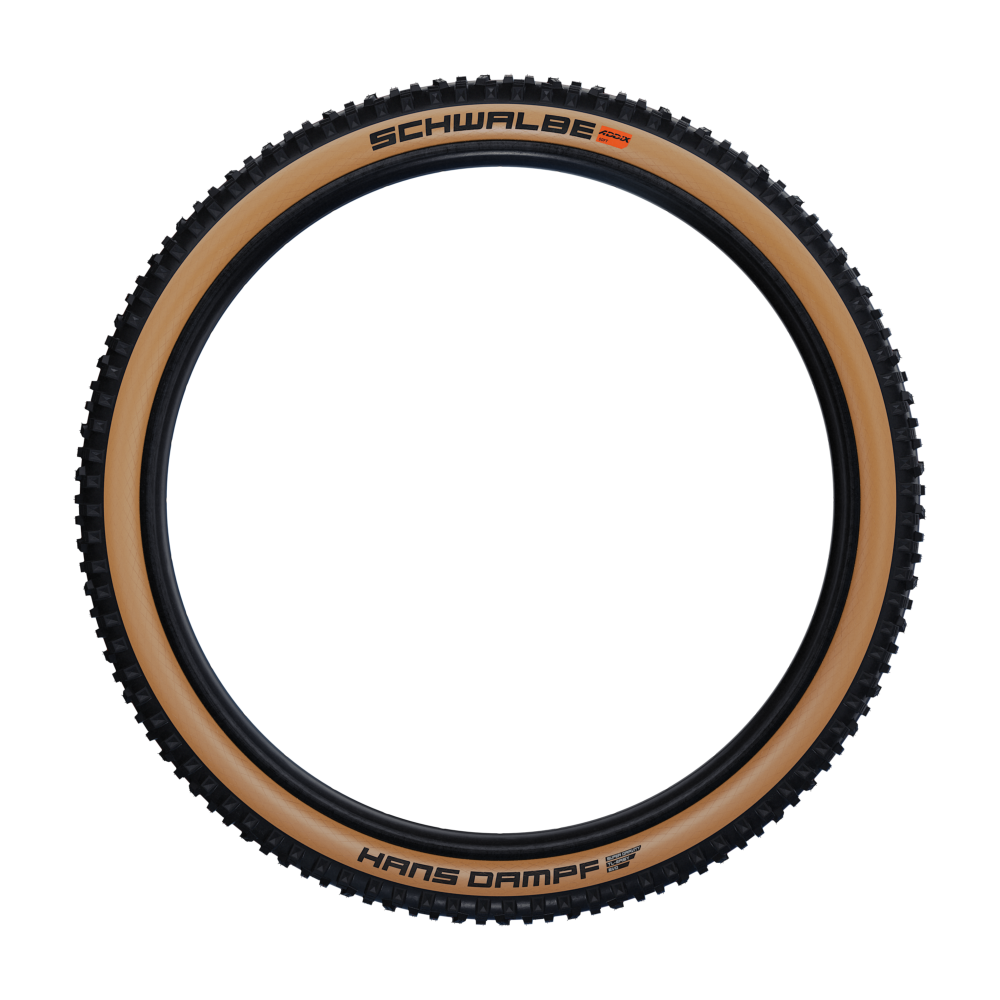 Product Description
HANS DAMPF HAS EVERYTHING TO INCREASE ENDURO FUN. For stunning handling and the highest puncture protection on demanding trails - ascent as well as descent.
Precisely tuned stud positioning for controlled and forgiving riding at the limit.
The combination of large and small shoulder studs grants the rider optimal grip in numerous conditions.
Semi-open blocks ensure optimal self-cleaning properties with low rolling resistance.
More information:
ADDIX Compound
Best Use
Technical Data
Size:

ETRTO 60-622 (29x2.35 Inch)

Type:

Folding

Compound:

Addix Soft

Version:

Super Trail

Colour:

Black

Seal:

Tubeless

Weight:

1015 g

Pressure:

1.6-3.5 Bar (23-50 psi)

Maximum load:

125 kg

EPI:

67

E-Bike:

E-25

Profile:

HS491

Product number:

11601108.01

EAN:

4026495879859

Price:

US$98.00
Ratings
Features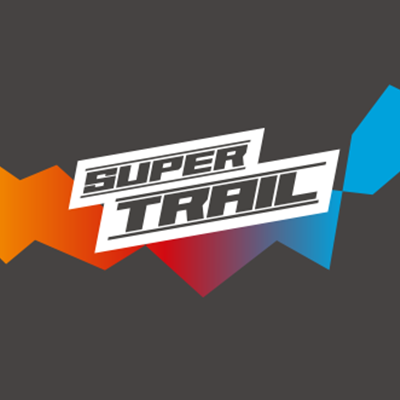 Super Trail
As versatile as a multi-tool: a stable construction, with a range of applications from intense all-mountain and trail rides to enduro use. Ideal for riders riding a medium-travel bike.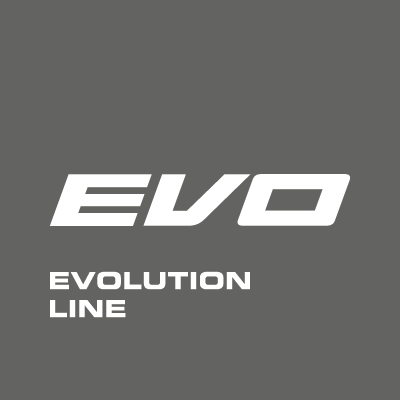 Evolution Line
The very best possible. Highest grade materials. Latest technology.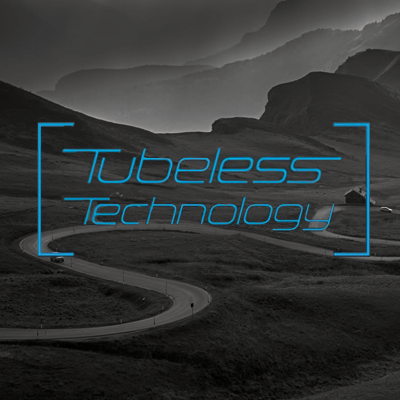 Tubeless Technology
For all ambitious sports cyclists Tubeless is the right choice. Only Tubeless achieves the best values in terms of:
+ SPEED
+ GRIP
+ PUNCTURE PROTECTION
+ COMFORT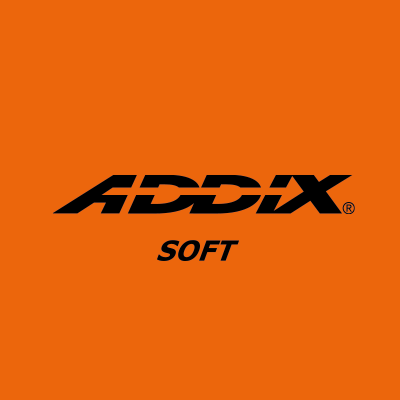 ADDIX Soft Compound
ADDIX SOFT is a compound that bridges many disciplines. It's just as at home in the Enduro and downhill world as it is in the demanding discipline of all-mountain and trail riding.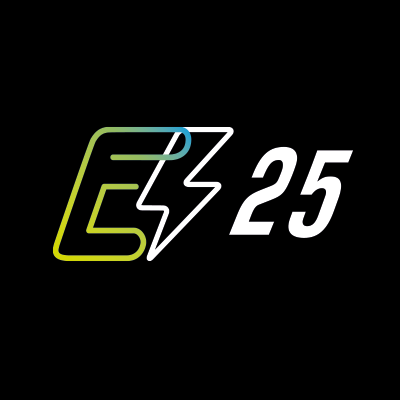 E-25
Tires with the recommendation "E-25" are the perfect choice for all pedelecs with pedal assistance up to 25 km/h. The most important criterion for this recommendation: safety.
Product overview
Find your perfect tire even faster. Use the search to narrow down the articles or
sort the tires with the arrows directly in the table according to your interest.
| | | | | INCH | ETRTO | SIZE | VERSION | SEAL | TYPE | E-BIKE | COMPOUND | COLOUR | BAR | PSI | WEIGHT | EPI | MAXIMUM LOAD | PRODUCT NUMBER | QUALITY | PRICE | |
| --- | --- | --- | --- | --- | --- | --- | --- | --- | --- | --- | --- | --- | --- | --- | --- | --- | --- | --- | --- | --- | --- |
| | | HS491 | 4026495846592 | 24" | 60-507 | 24x2.35 | Performance | Tubeless | Folding | E-25 | Addix | Black | 1.6-3.5 | 23-50 | 770 g | 67 | 115 kg | 11601118 | Performance Line | US$66.00 | |
| | | HS491 | 4026495876513 | 26" | 60-559 | 26x2.35 | Super Trail | Tubeless | Folding | E-25 | Addix Soft | Black | 1.6-3.5 | 23-50 | 920 g | 67 | 115 kg | 11601125.01 | Evolution Line | US$98.00 | |
| | | HS491 | 4026495876537 | 26" | 60-559 | 26x2.35 | Super Gravity | Tubeless | Folding | E-25 | Addix Soft | Black | 1.6-3.5 | 23-50 | 1035 g | 67 | 115 kg | 11601126.01 | Evolution Line | US$104.00 | |
| | | HS491 | 4026495847810 | 26" | 60-559 | 26x2.35 | Performance | Tubeless | Folding | E-25 | Addix | Black | 1.6-3.5 | 23-50 | 840 g | 67 | 115 kg | 11601124 | Performance Line | US$66.00 | |
| | | HS491 | 4026495877350 | 27.5" | 60-584 | 27.5x2.35 | Super Gravity | Tubeless | Folding | E-25 | Addix Soft | Black | 1.6-3.5 | 23-50 | 1085 g | 67 | 115 kg | 11601101.01 | Evolution Line | US$104.00 | |
| | | HS491 | 4026495846035 | 27.5" | 60-584 | 27.5x2.35 | Performance | Tubeless | Folding | E-25 | Addix | Black | 1.6-3.5 | 23-50 | 880 g | 67 | 115 kg | 11601105 | Performance Line | US$66.00 | |
| | | HS491 | 4026495877459 | 27.5" | 60-584 | 27.5x2.35 | Super Trail | Tubeless | Folding | E-25 | Addix Soft | Classic | 1.6-3.5 | 23-50 | 980 g | 67 | 115 kg | 11654042.01 | Evolution Line | US$98.00 | |
| | | HS491 | 4026495878432 | 27.5" | 65-584 | 27.5x2.60 | Super Gravity | Tubeless | Folding | E-25 | Addix Soft | Black | 1.2-2.6 | 17-38 | 1140 g | 67 | 115 kg | 11654025.01 | Evolution Line | US$104.00 | |
| | | HS491 | 4026495904117 | 27.5" | 60-584 | 27.5x2.35 | Super Trail | Tubeless | Folding | E-25 | Addix Soft | Bronze Sidewall | 1.6-3.5 | 23-50 | 995 g | 67 | 115 kg | 11654379 | Evolution Line | US$98.00 | |
| | | HS491 | 4026495877398 | 27.5" | 60-584 | 27.5x2.35 | Super Trail | Tubeless | Folding | E-25 | Addix Soft | Black | 1.6-3.5 | 23-50 | 980 g | 67 | 115 kg | 11601104.01 | Evolution Line | US$98.00 | |
| | | HS491 | 4026495878357 | 27.5" | 65-584 | 27.5x2.60 | Super Trail | Tubeless | Folding | E-25 | Addix Speedgrip | Black | 1.2-2.6 | 17-38 | 1020 g | 67 | 115 kg | 11601106.01 | Evolution Line | US$98.00 | |
| | | HS491 | 4026495846073 | 27.5" | 65-584 | 27.5x2.60 | Apex | Tubeless | Folding | E-25 | Addix Speedgrip | Black | 1.2-2.6 | 17-38 | 900 g | 67 | 115 kg | 11601106 | Evolution Line | US$98.05 | |
| | | HS491 | 4026495904476 | 27.5" | 65-584 | 27.5x2.60 | Super Trail | Tubeless | Folding | E-25 | Addix Soft | Bronze Sidewall | 1.2-2.6 | 17-38 | 1195 g | 67 | 115 kg | 11654301 | Evolution Line | US$98.00 | |
| | | HS491 | 4026495878937 | 27.5" | 70-584 | 27.5x2.80 | Super Trail | Tubeless | Folding | E-25 | Addix Speedgrip | Black | 1.2-2.6 | 17-38 | 1145 g | 67 | 120 kg | 11601107.01 | Evolution Line | US$98.00 | |
| | | HS491 | 4026495878470 | 27.5" | 65-584 | 27.5x2.60 | Super Trail | Tubeless | Folding | E-25 | Addix Soft | Classic | 1.2-2.6 | 17-38 | 1020 g | 67 | 115 kg | 11654044.01 | Evolution Line | US$98.00 | |
| | | HS491 | 4026495879859 | 29" | 60-622 | 29x2.35 | Super Trail | Tubeless | Folding | E-25 | Addix Soft | Black | 1.6-3.5 | 23-50 | 1015 g | 67 | 125 kg | 11601108.01 | Evolution Line | US$98.00 | |
| | | HS491 | 4026495846639 | 29" | 60-622 | 29x2.35 | Performance | Tubeless | Folding | E-25 | Addix | Black | 1.6-3.5 | 23-50 | 930 g | 67 | 125 kg | 11601119 | Performance Line | US$66.00 | |
| | | HS491 | 4026495904155 | 29" | 60-622 | 29x2.35 | Super Trail | Tubeless | Folding | E-25 | Addix Soft | Bronze Sidewall | 1.6-3.5 | 23-50 | 1070 g | 67 | 125 kg | 11654380 | Evolution Line | US$98.00 | |
| | | HS491 | 4026495881036 | 29" | 65-622 | 29x2.60 | Super Trail | Tubeless | Folding | E-25 | Addix Speedgrip | Black | 1.2-2.6 | 17-38 | 1110 g | 67 | 115 kg | 11601110.01 | Evolution Line | US$98.00 | |
| | | HS491 | 4026495879897 | 29" | 60-622 | 29x2.35 | Super Gravity | Tubeless | Folding | E-25 | Addix Soft | Black | 1.6-3.5 | 23-50 | 1165 g | 67 | 125 kg | 11601109.01 | Evolution Line | US$104.00 | |
| | | HS491 | 4026495881111 | 29" | 65-622 | 29x2.60 | Super Trail | Tubeless | Folding | E-25 | Addix Soft | Classic | 1.2-2.6 | 17-38 | 1110 g | 67 | 115 kg | 11654045.01 | Evolution Line | US$98.00 | |
| | | HS491 | 4026495879958 | 29" | 60-622 | 29x2.35 | Super Trail | Tubeless | Folding | E-25 | Addix Soft | Classic | 1.6-3.5 | 23-50 | 1055 g | 67 | 125 kg | 11654043.01 | Evolution Line | US$98.00 | |
| | | HS491 | 4026495904490 | 29" | 65-622 | 29x2.60 | Super Trail | Tubeless | Folding | E-25 | Addix Soft | Bronze Sidewall | 1.2-2.6 | 17-38 | 1125 g | 67 | 115 kg | 11654213 | Evolution Line | US$98.00 | |