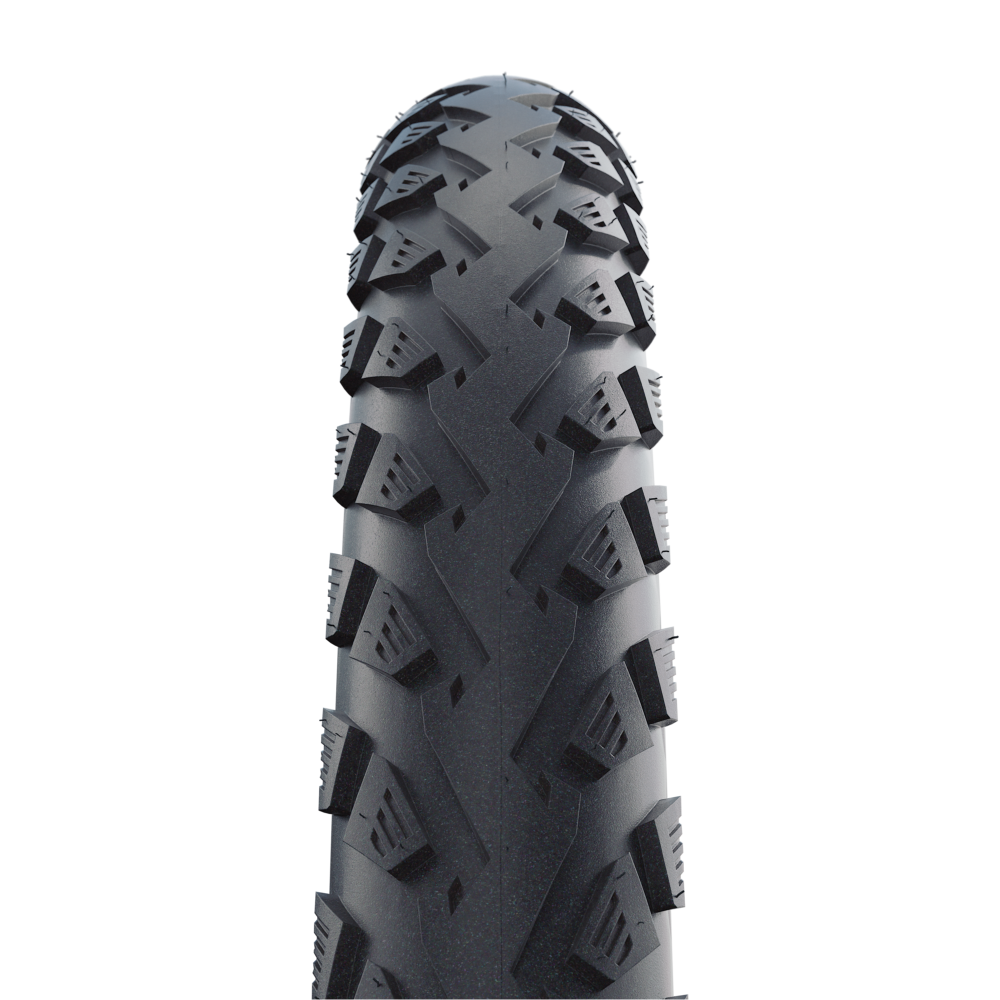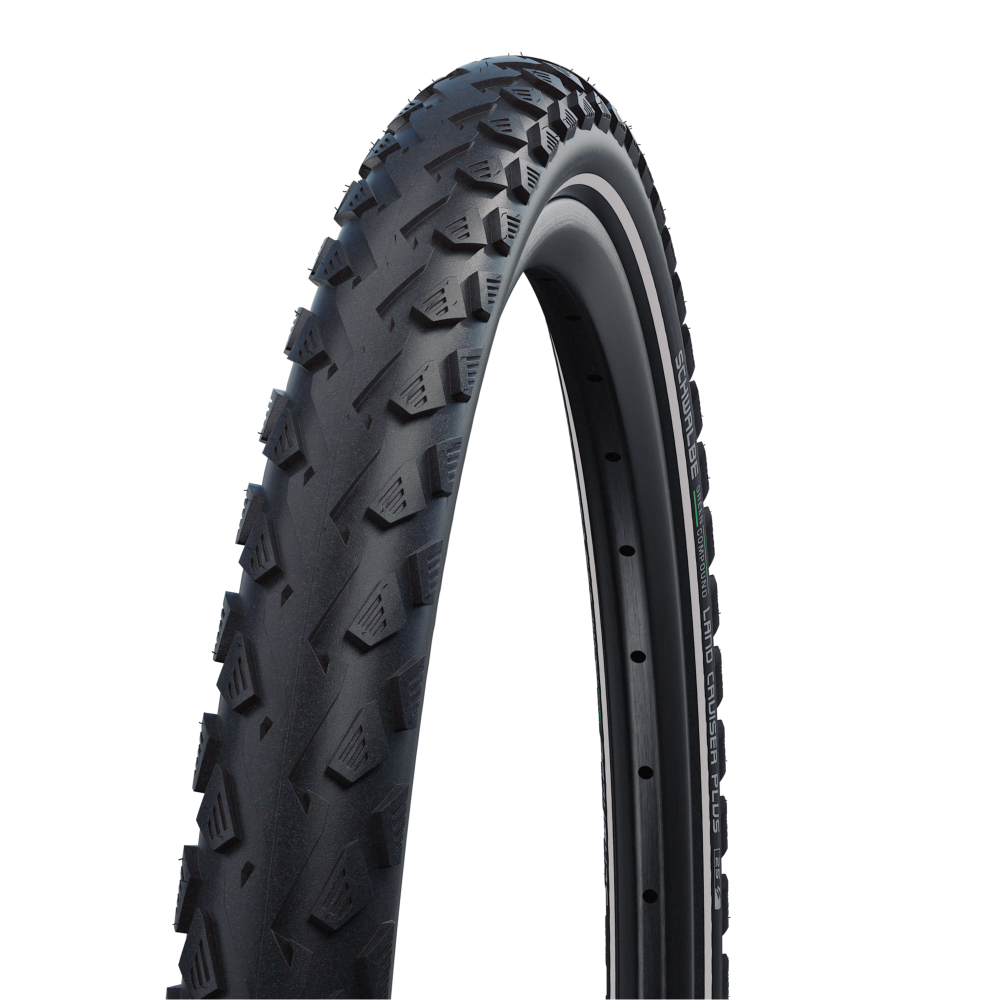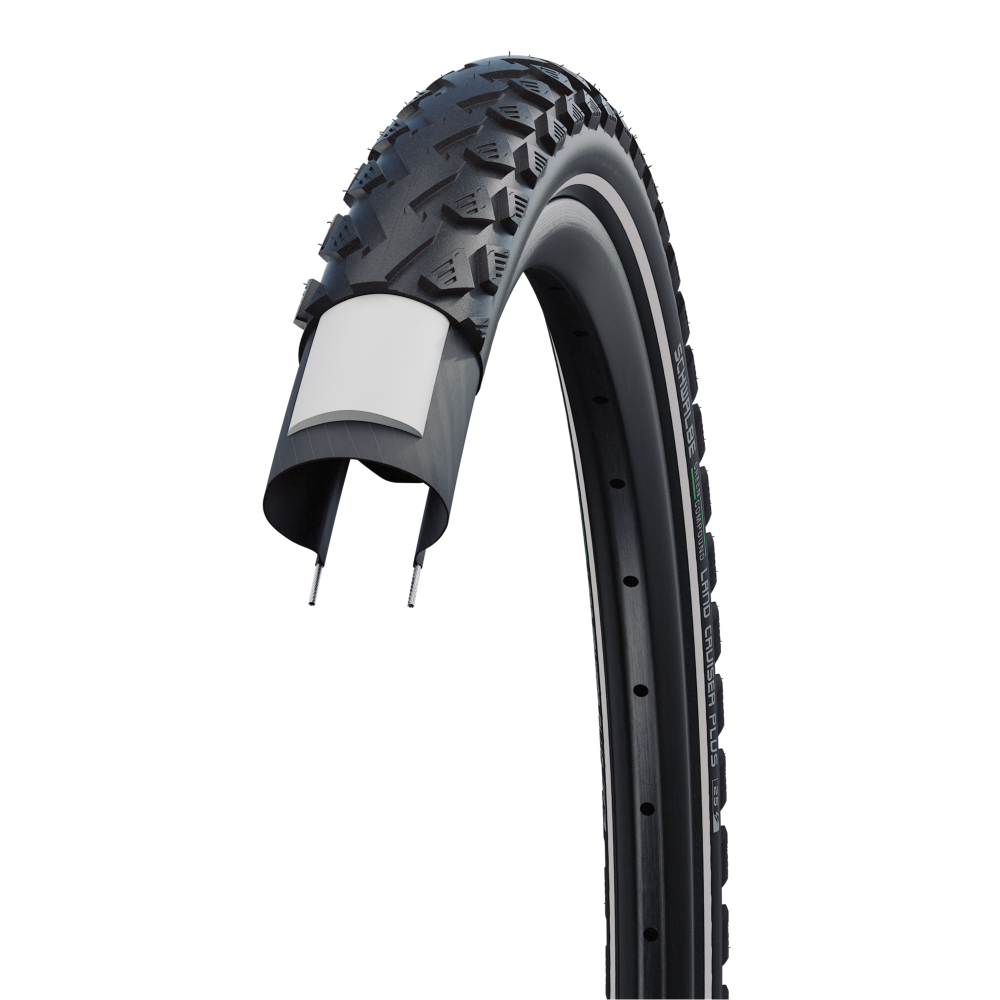 /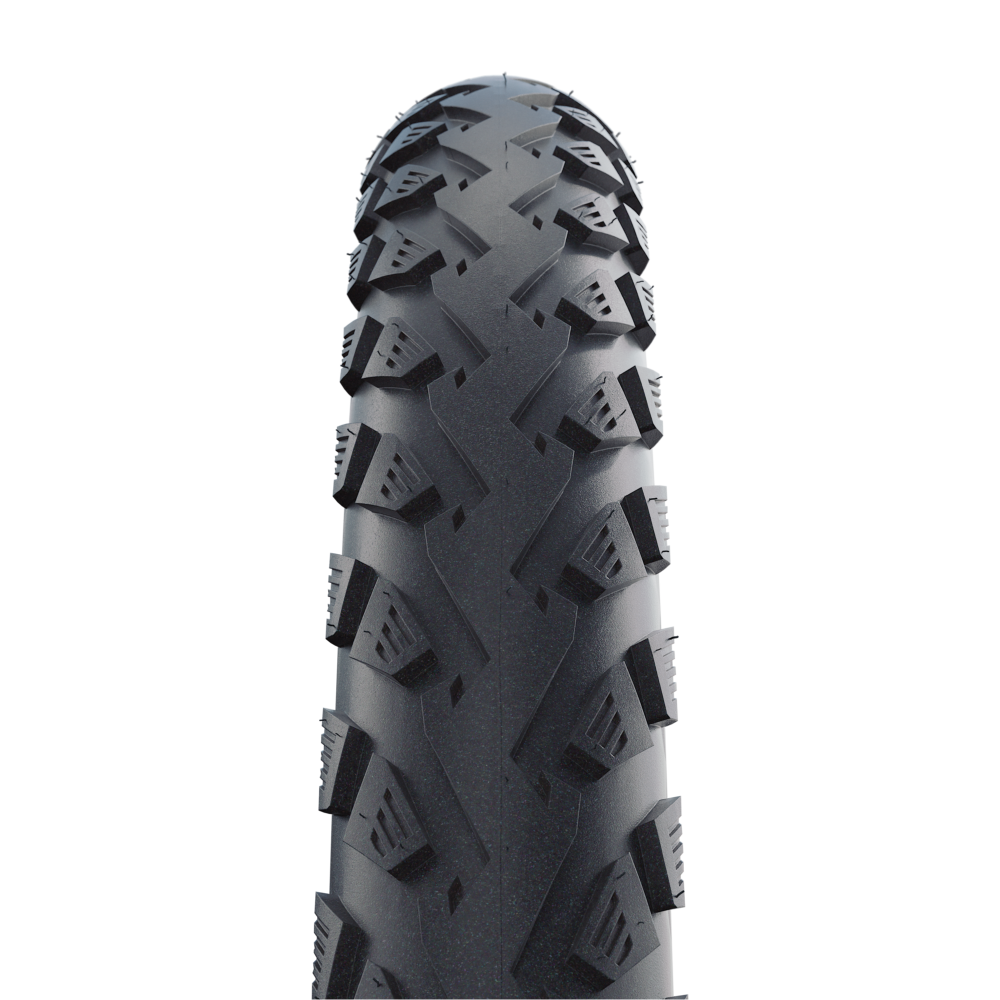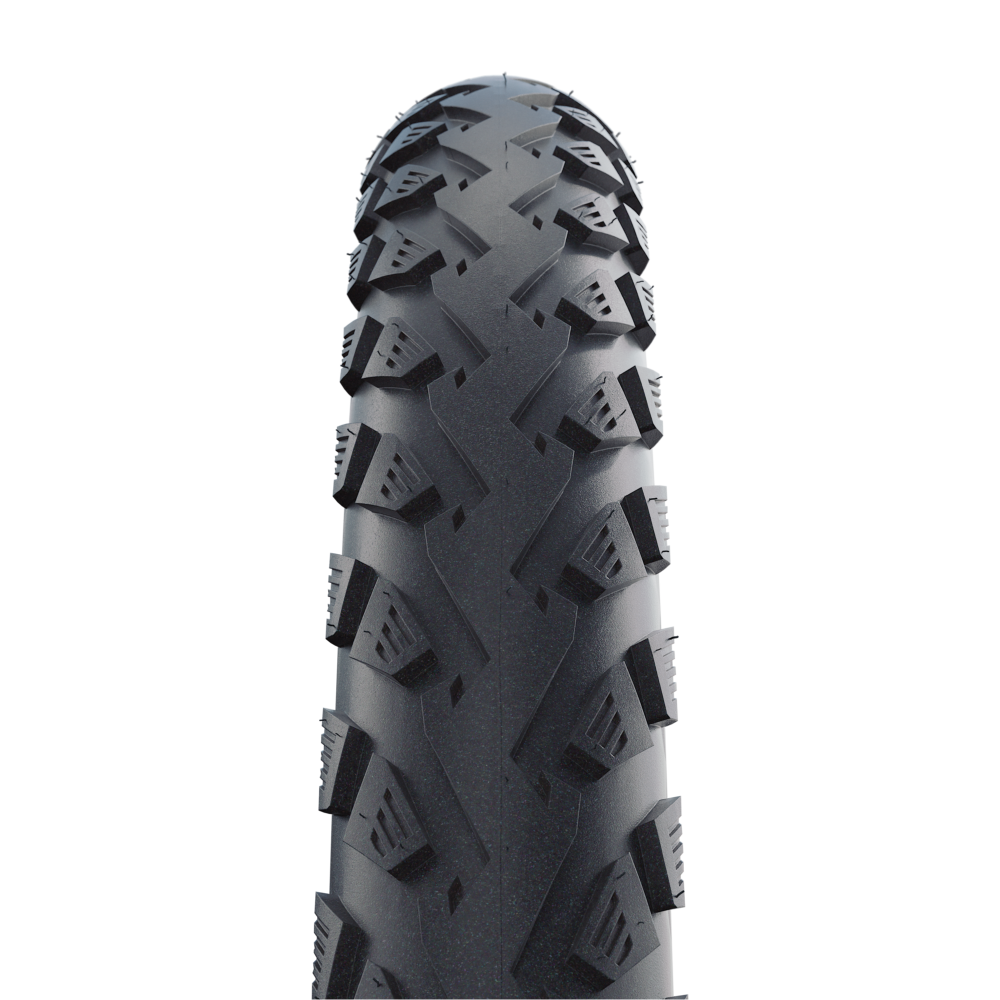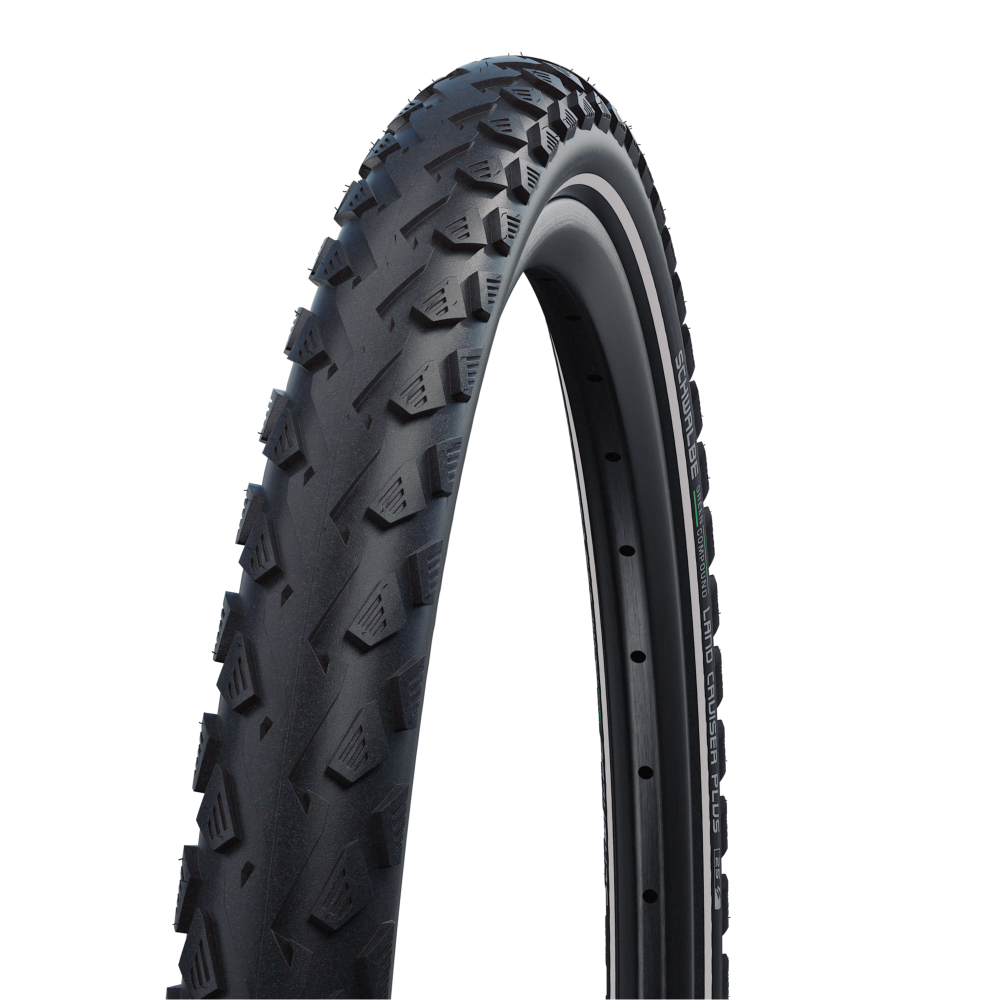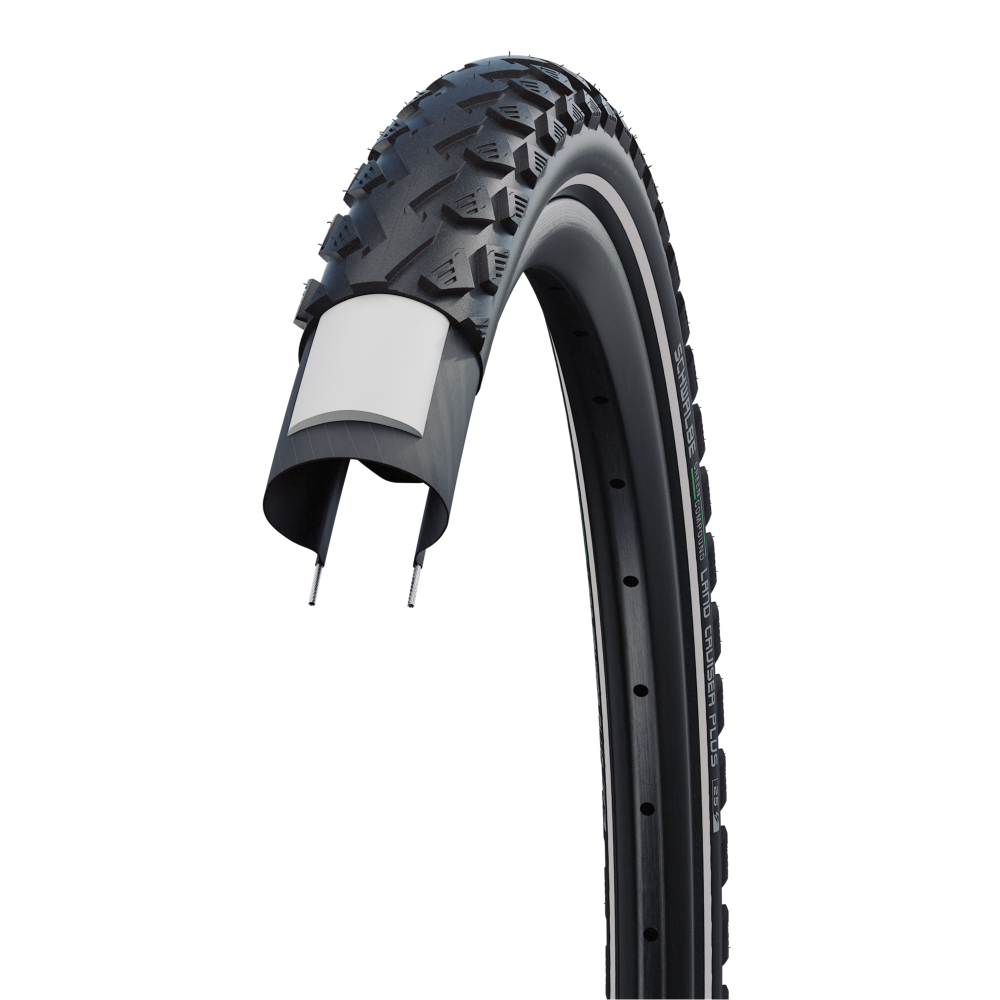 Product Description
THE LAND CRUISER. As ever it's ready for any terrain. It rolls really easily on the road and yet easily handles any forest or country road. It is excellently protected by the 3 mm thick Puncture Guard (Schwalbe Protection Level 5). In the "Plus"-version Land Cruiser is a recommendation for E-Bikes up to 25 Km/h.
Best Use
Technical Data
Size:

ETRTO 50-622 (28x2.00 Inch)

Type:

Wired

Compound:

Sbc

Version:

PunctureGuard

Colour:

Black-Reflex

Seal:

Tube

Weight:

1080 g

Pressure:

2.5-4.5 Bar (35-65 psi)

Maximum load:

115 kg

EPI:

50

E-Bike:

E-25

Profile:

HS450

Product number:

11159235

EAN:

4026495889766

Price:

US$28.89
Ratings
Features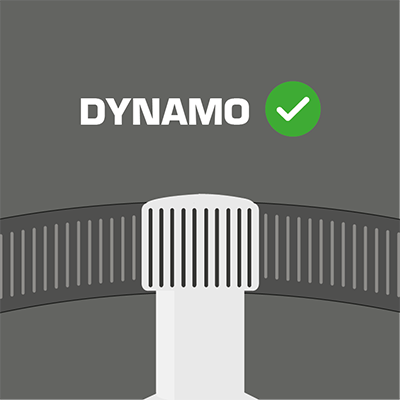 Dynamo
Tire with dynamo ribbing on the sidewall. Specially designed for use with classic sidewall driven dynamos.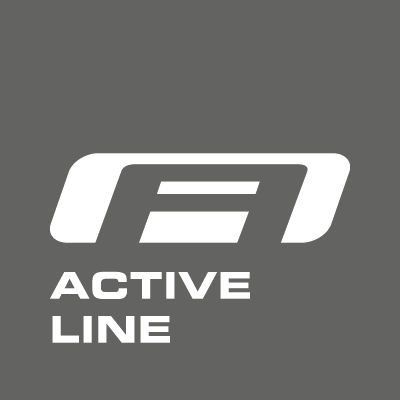 Active Line
Reliable brand quality.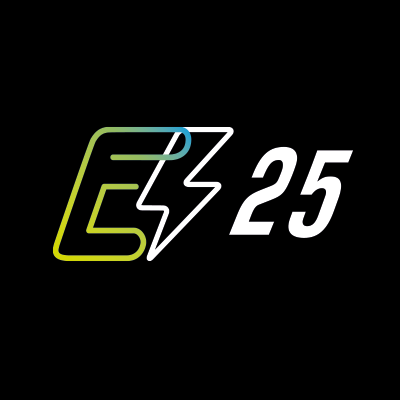 E-25
Tires with the recommendation "E-25" are the perfect choice for all pedelecs with pedal assistance up to 25 km/h. The most important criterion for this recommendation: safety.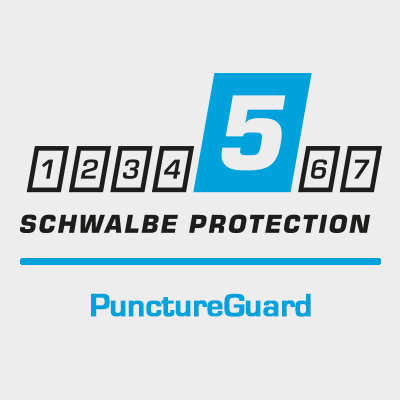 PunctureGuard
The protective insert under the tread is made of 3 mm thick rubber. Particularly reliable protection for tires in the Active Line.
Product overview
Find your perfect tire even faster. Use the search to narrow down the articles or
sort the tires with the arrows directly in the table according to your interest.
INCH
ETRTO
SIZE
VERSION
SEAL
TYPE
E-BIKE
COMPOUND
COLOUR
BAR
PSI
WEIGHT
EPI
MAXIMUM LOAD
PRODUCT NUMBER
QUALITY
PRICE

HS450
4026495906975
24"
50-507
24x2.00
PunctureGuard
Tube
Wired
E-25
Green Compound
Black-Reflex
2.5-5.0
35-70
850 g
50
90 kg
11101032.01
Active Line
US$31.00

HS450
4026495907057
26"
50-559
26x2.00
PunctureGuard
Tube
Wired
E-25
Green Compound
Black-Reflex
2.5-5.0
35-70
950 g
50
110 kg
11101038.01
Active Line
US$33.00

HS450
4026495907071
26"
47-559
26x1.75
PunctureGuard
Tube
Wired
E-25
Green Compound
Black-Reflex
3.0-5.0
45-70
910 g
50
100 kg
11101035.01
Active Line
US$29.00

HS450
4026495907033
27.5"
50-584
27.5x2.00
PunctureGuard
Tube
Wired
E-25
Green Compound
Black-Reflex
2.5-5.0
35-70
980 g
50
115 kg
11101039.01
Active Line
US$34.00

HS450
4026495906913
28"
47-622
28x1.75
PunctureGuard
Tube
Wired
E-25
Green Compound
Black-Reflex
3.0-5.0
45-70
970 g
50
110 kg
11101047.01
Active Line
US$30.00

HS450
4026495906876
28"
50-622
28x2.00
PunctureGuard
Tube
Wired
E-25
Green Compound
Black-Reflex
2.5-4.5
35-65
1080 g
50
115 kg
11159235.01
Active Line
US$34.00

HS450
4026495907019
28"
37-622
28x1.40,700x35C
PunctureGuard
Tube
Wired
E-25
Green Compound
Black-Reflex
4.0-6.0
55-85
760 g
50
90 kg
11101042.01
Active Line
US$30.00

HS450
4026495906838
28"
55-622
28x2.15
PunctureGuard
Tube
Wired
E-25
Green Compound
Black-Reflex
2.0-4.0
30-55
1180 g
50
120 kg
11159238.01
Active Line
US$35.00

HS450
4026495889766
28"
50-622
28x2.00
PunctureGuard
Tube
Wired
E-25
Sbc
Black-Reflex
2.5-4.5
35-65
1080 g
50
115 kg
11159235
Active Line
US$28.89

US$32.10

HS450
4026495906951
28"
42-622
28x1.60,700x40C
PunctureGuard
Tube
Wired
E-25
Green Compound
Black-Reflex
3.5-6.0
50-85
890 g
50
100 kg
11101045.01
Active Line
US$30.00

HS450
4026495889827
28"
55-622
28x2.15
PunctureGuard
Tube
Wired
E-25
Sbc
Black-Reflex
2.0-4.0
30-55
1180 g
50
120 kg
11159238
Active Line
US$30.46

US$33.84