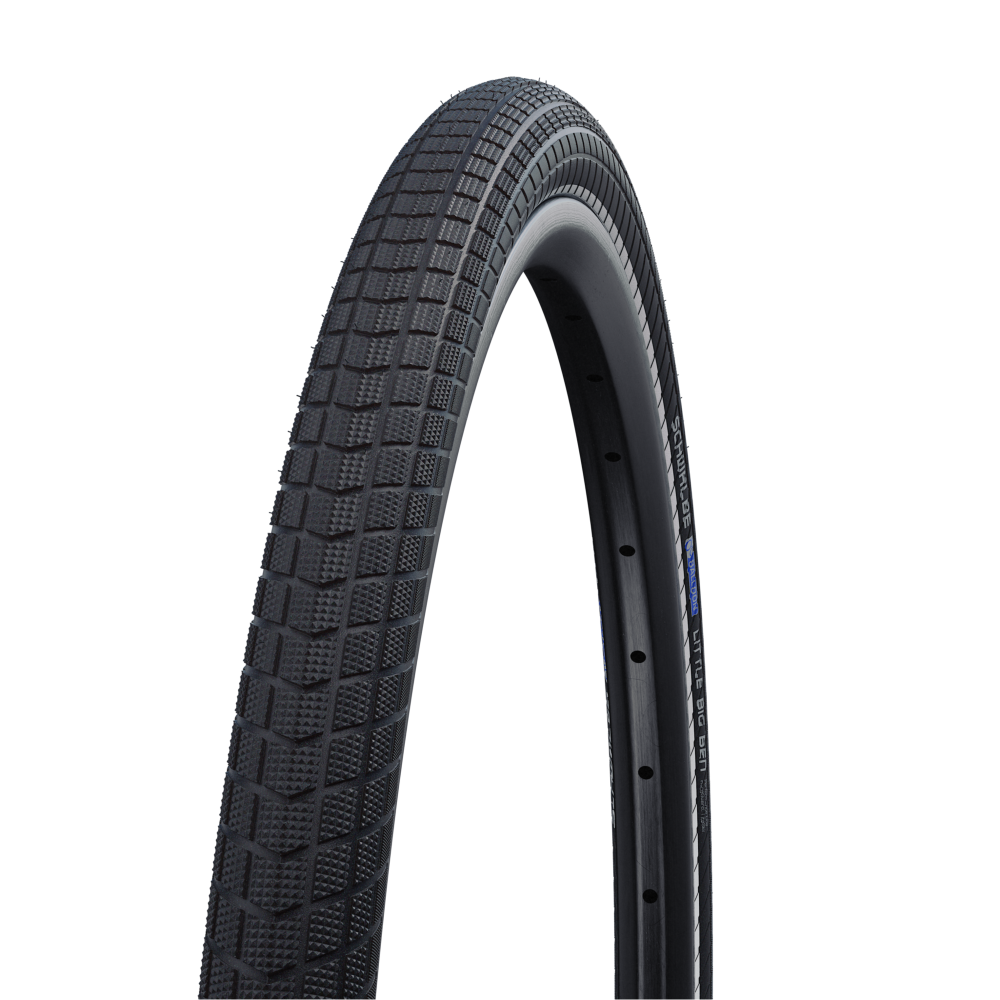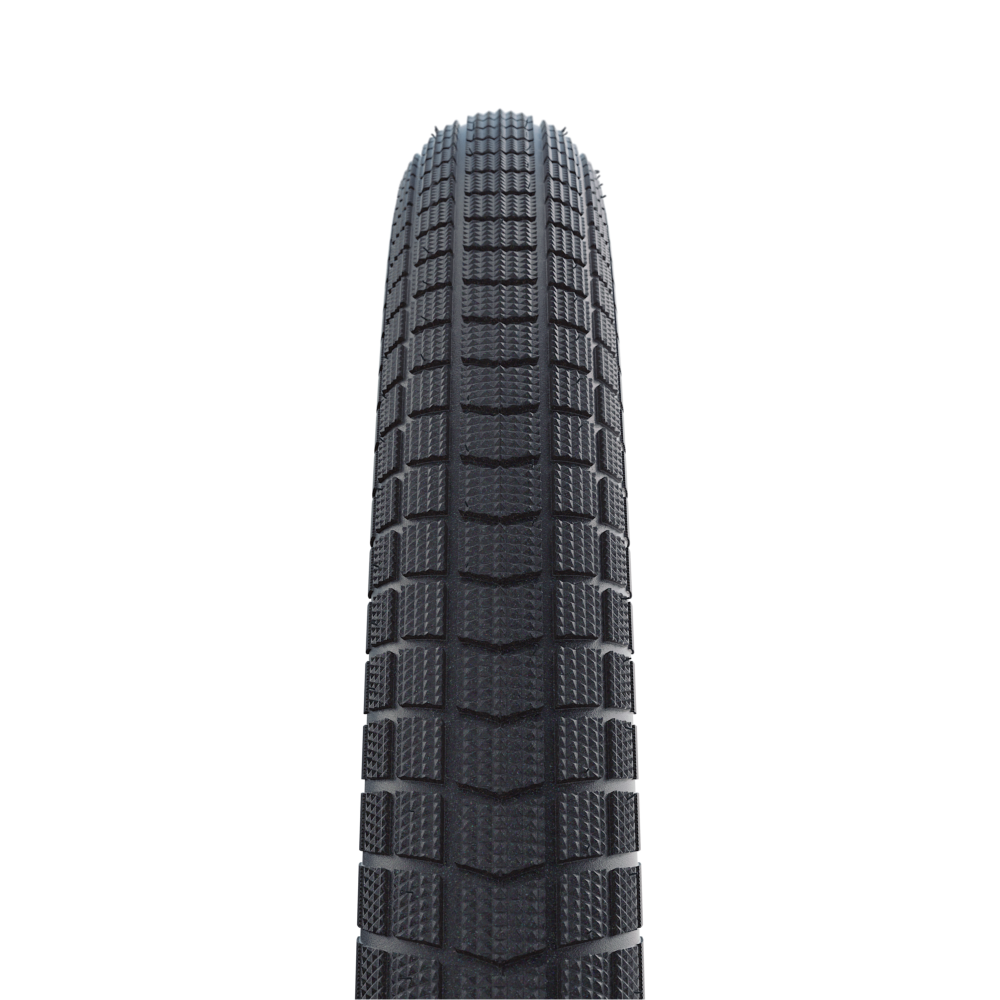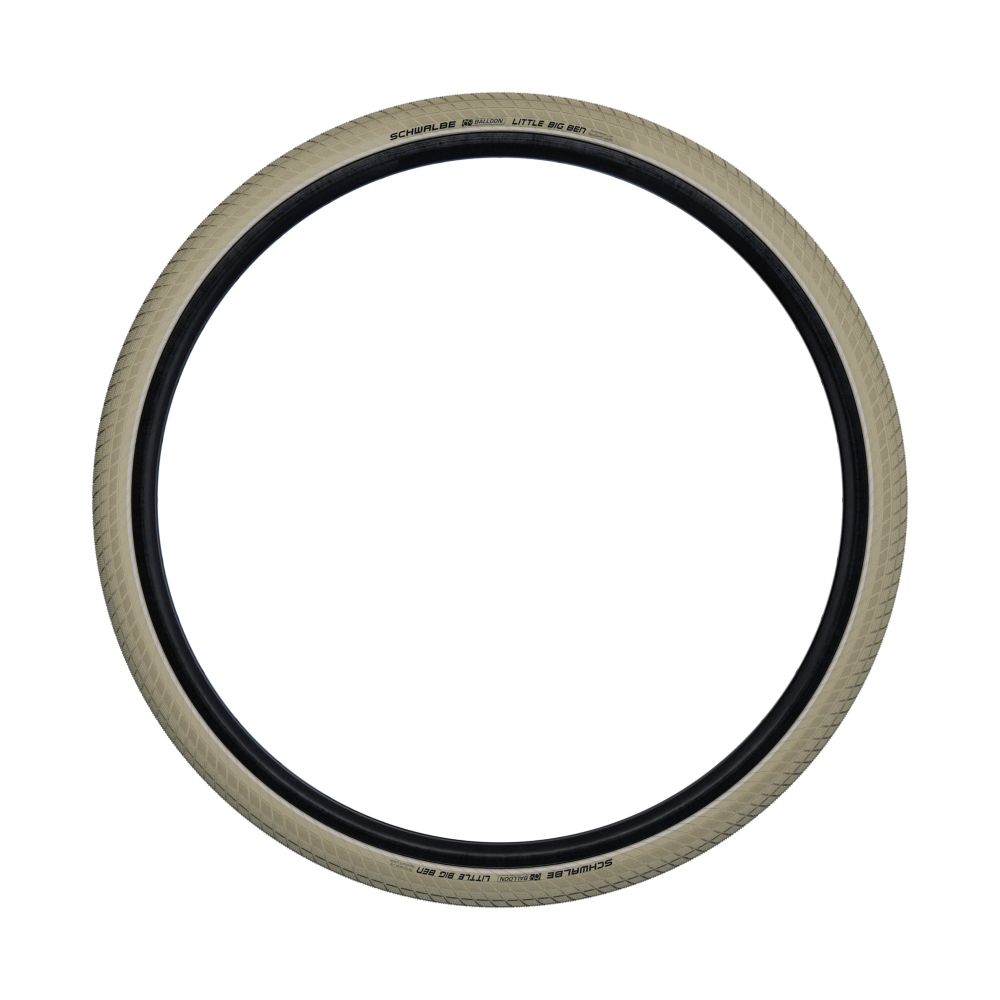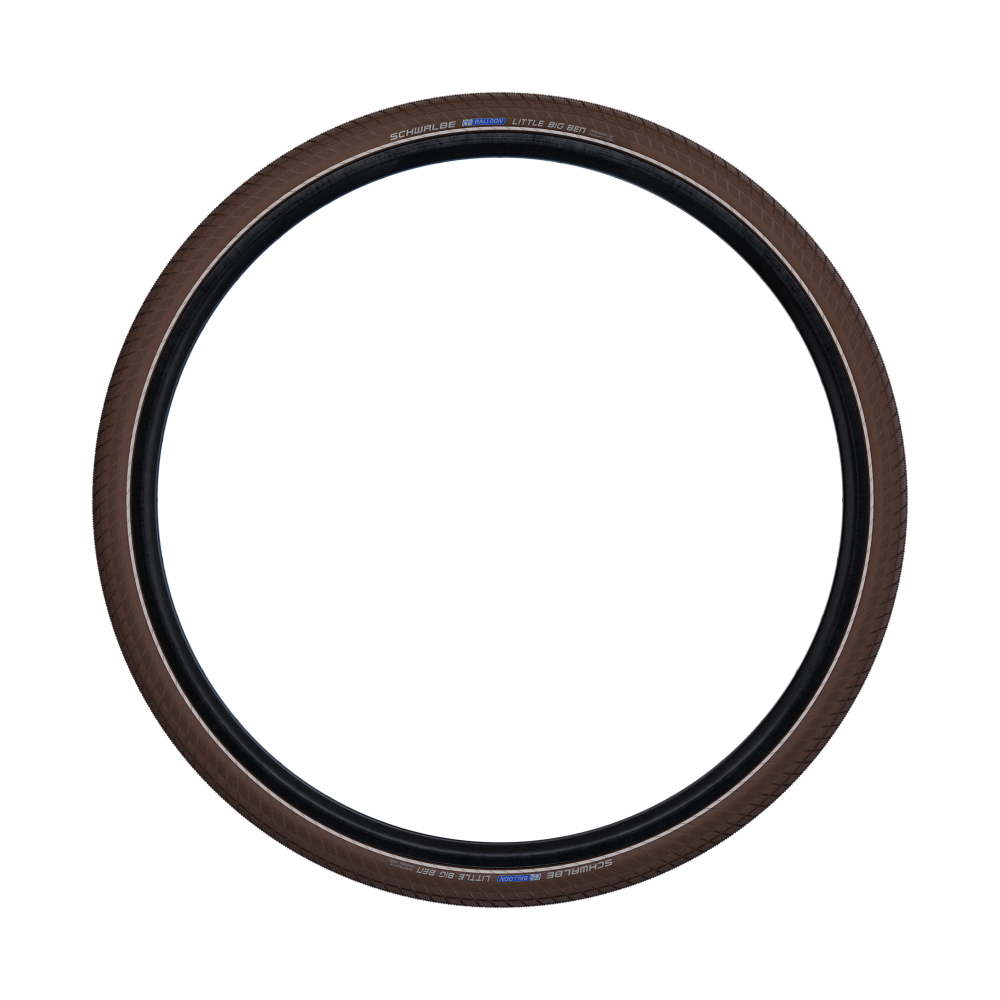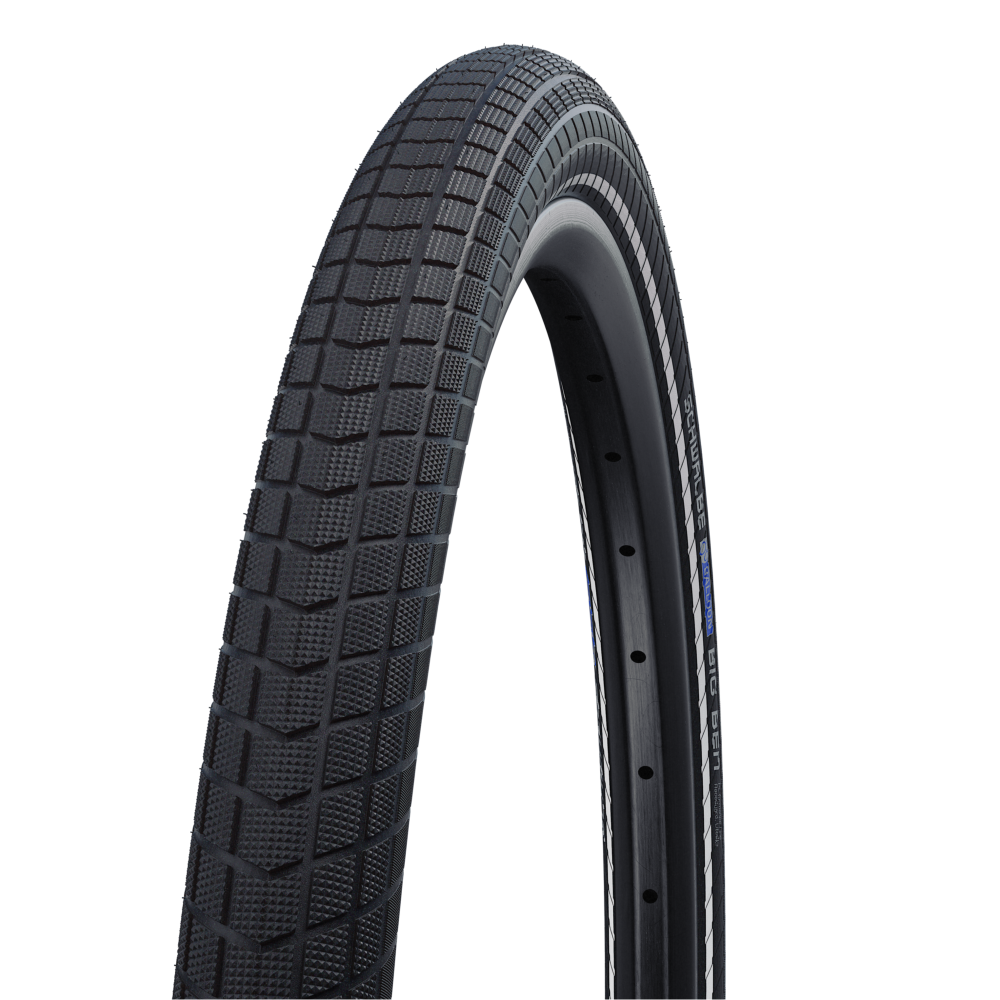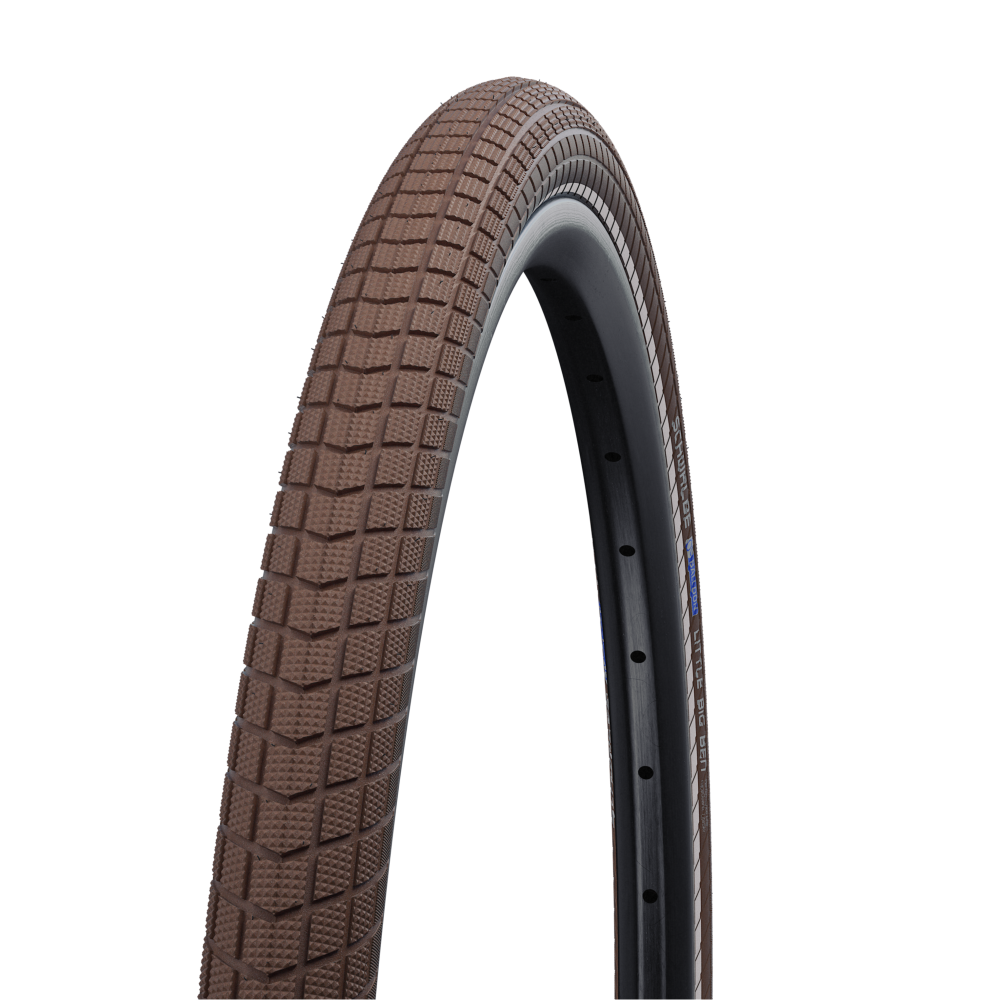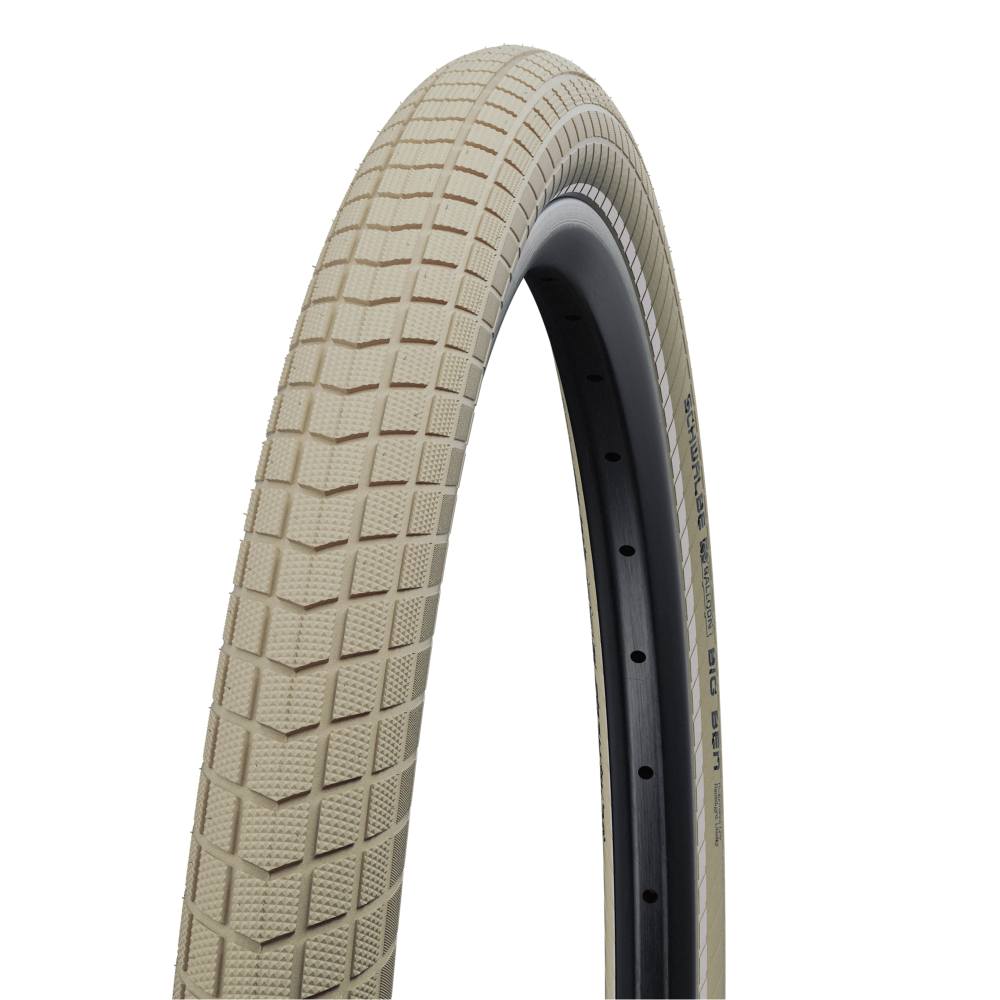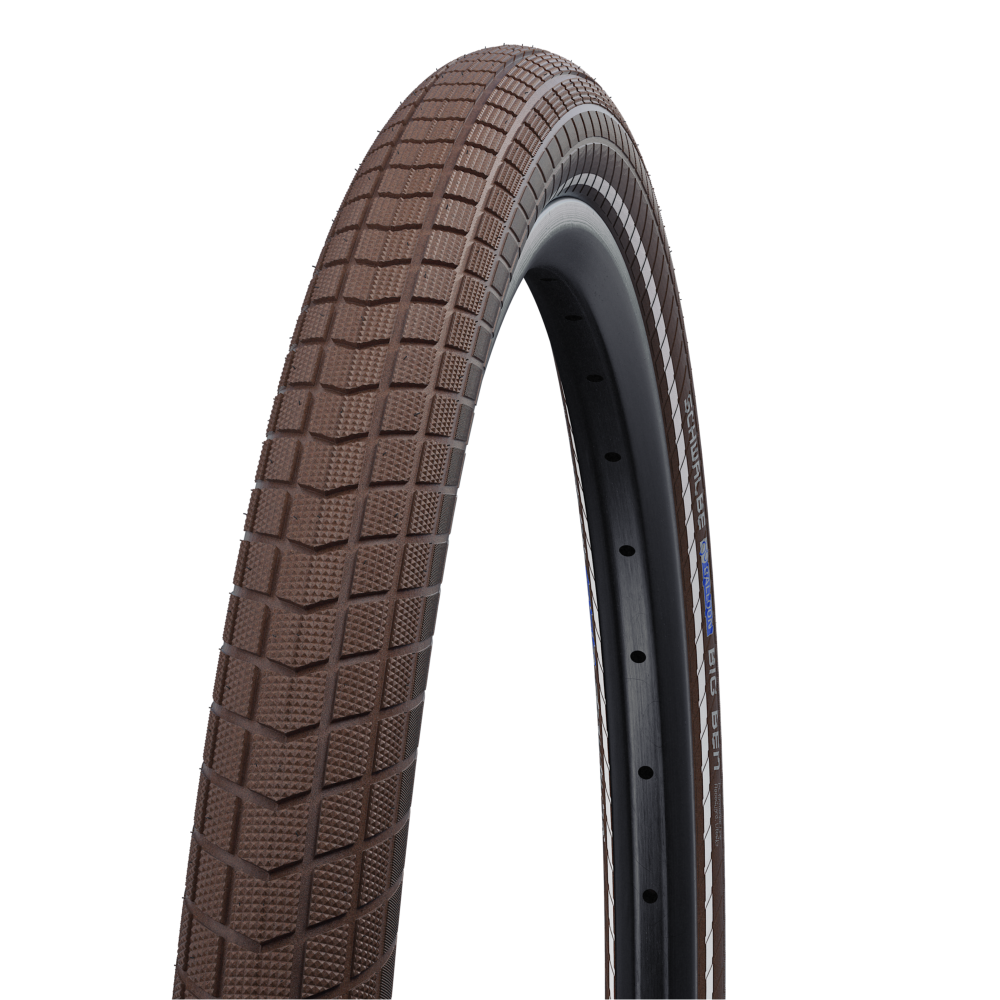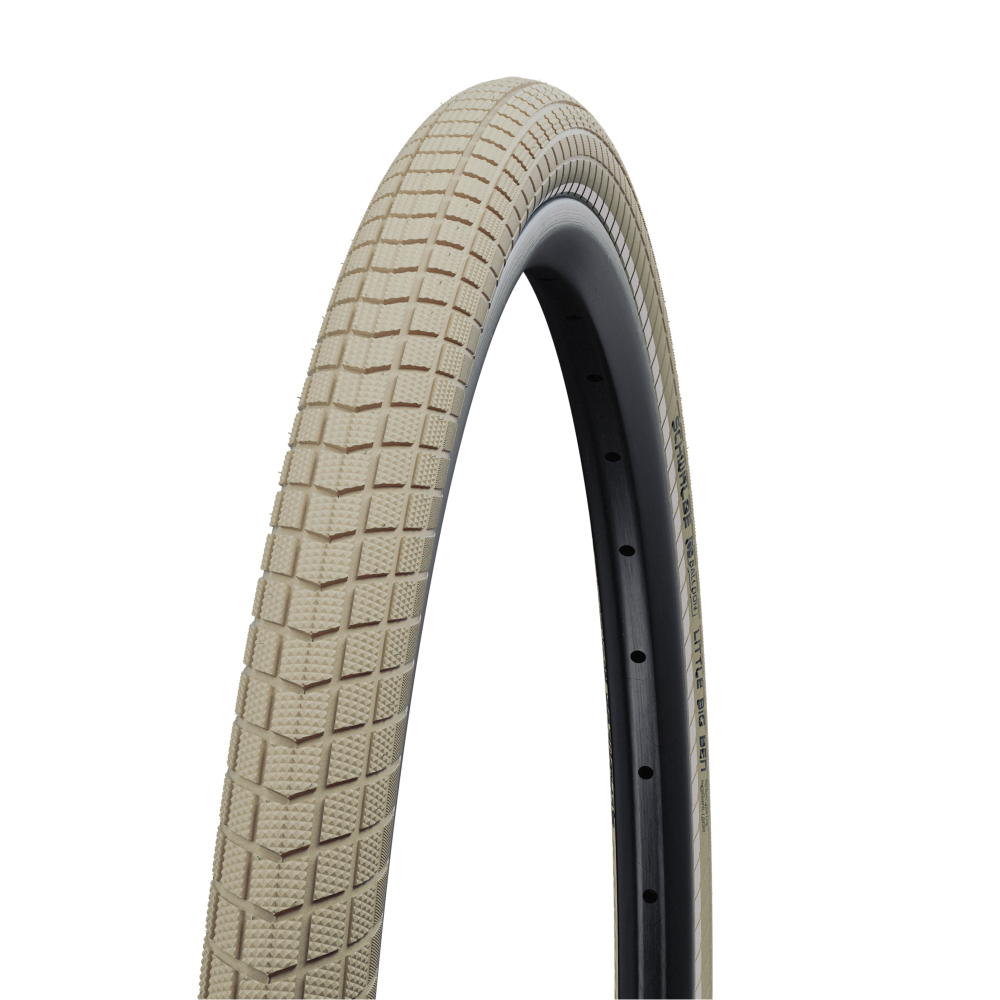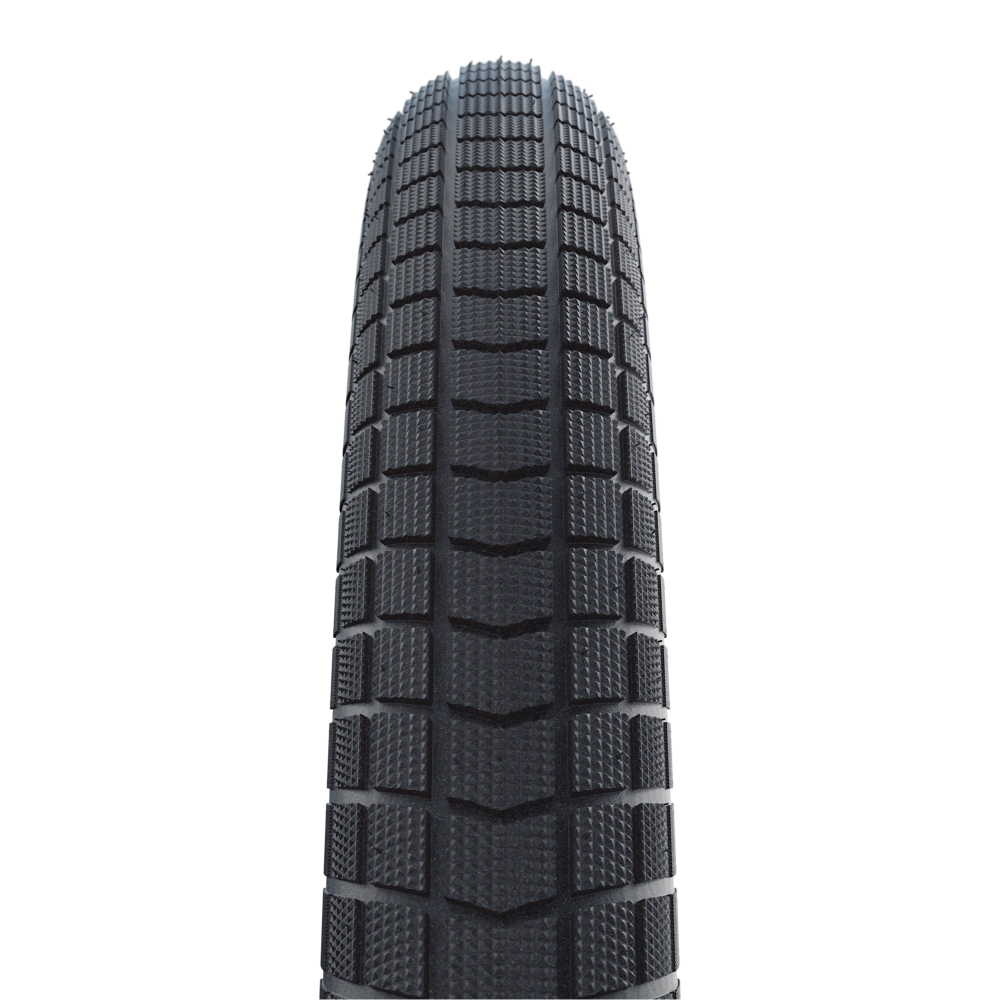 /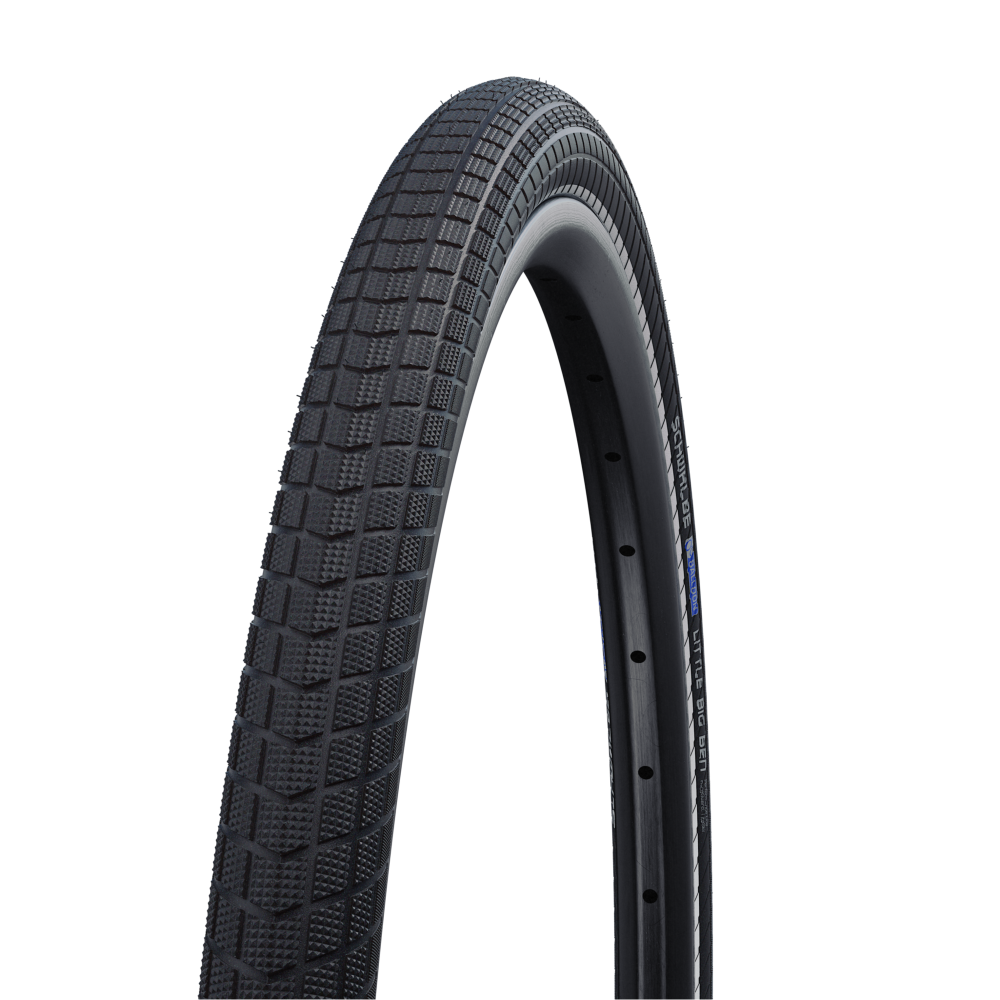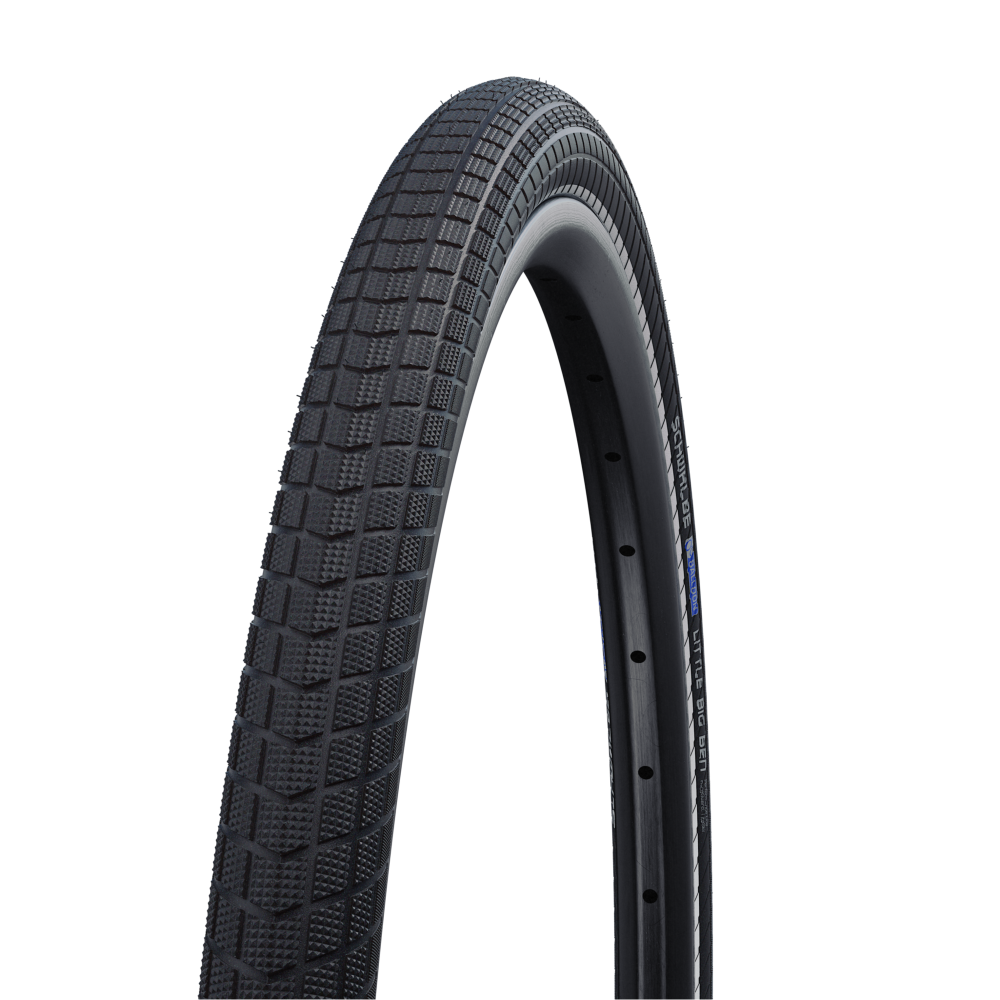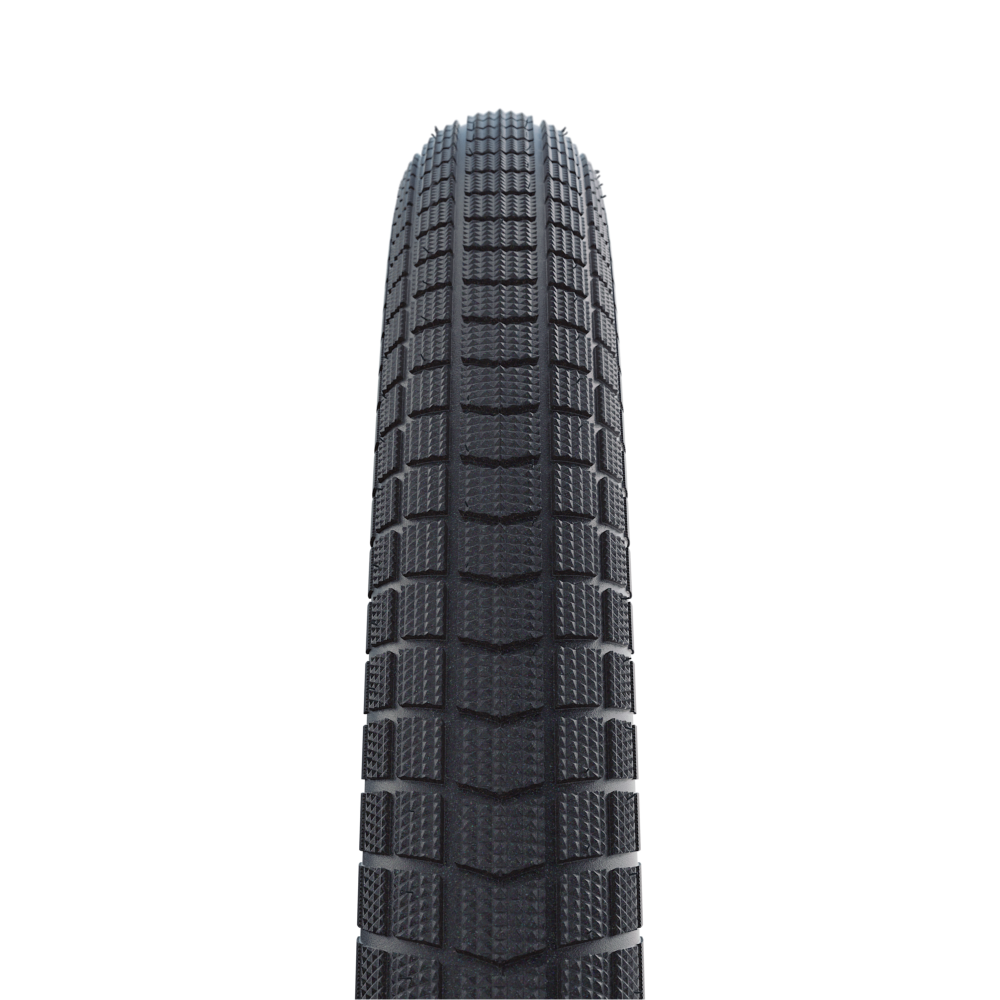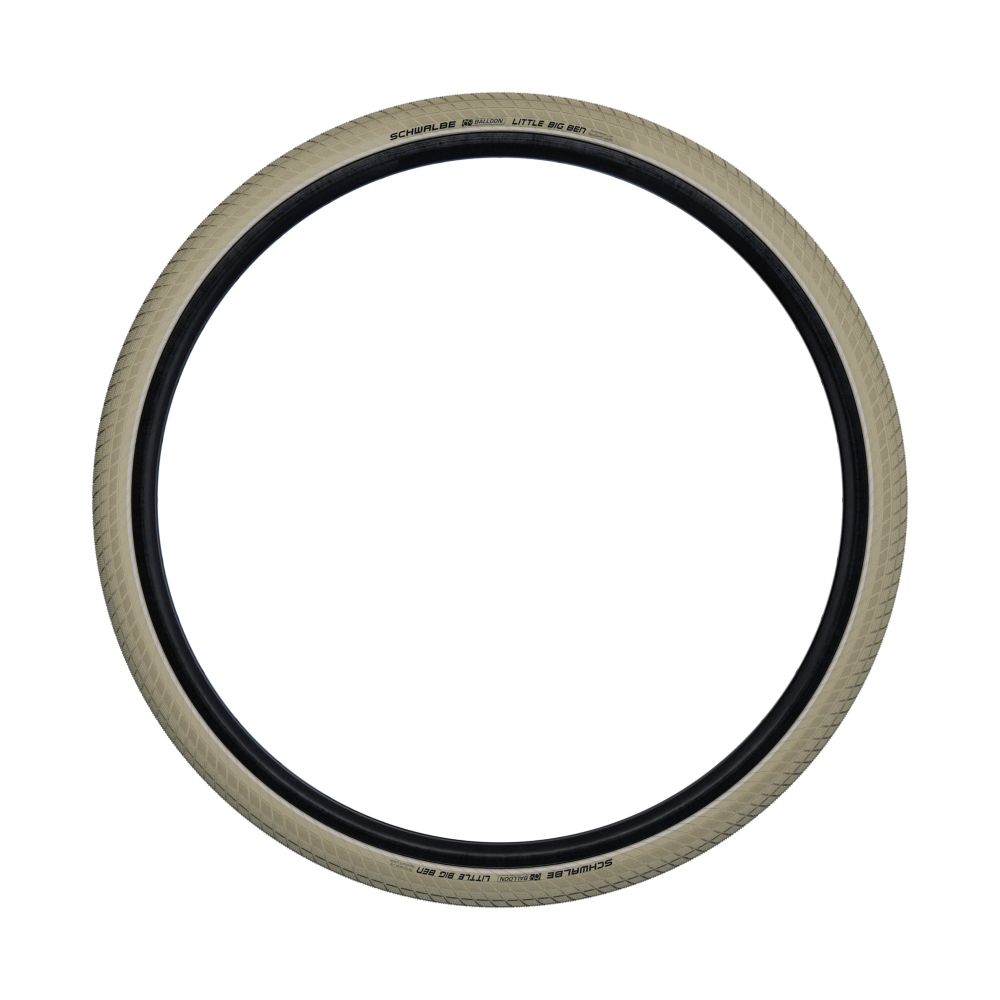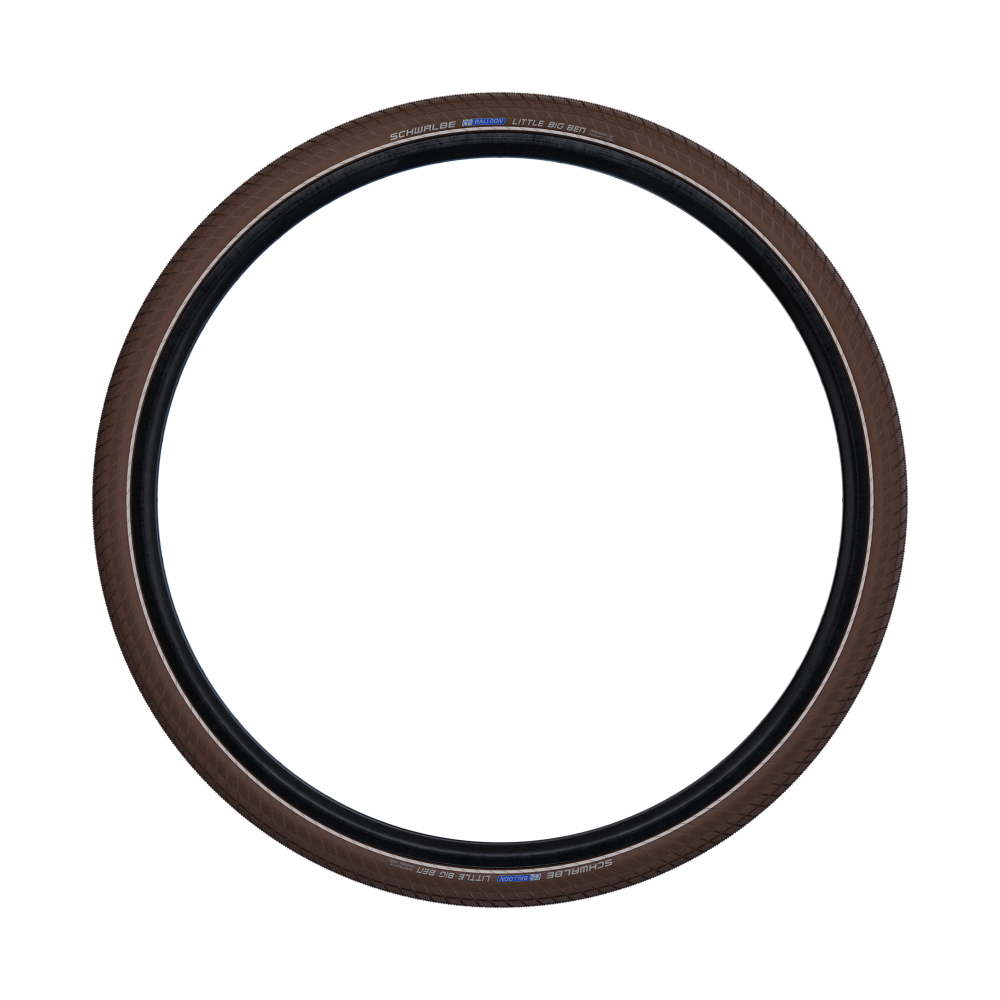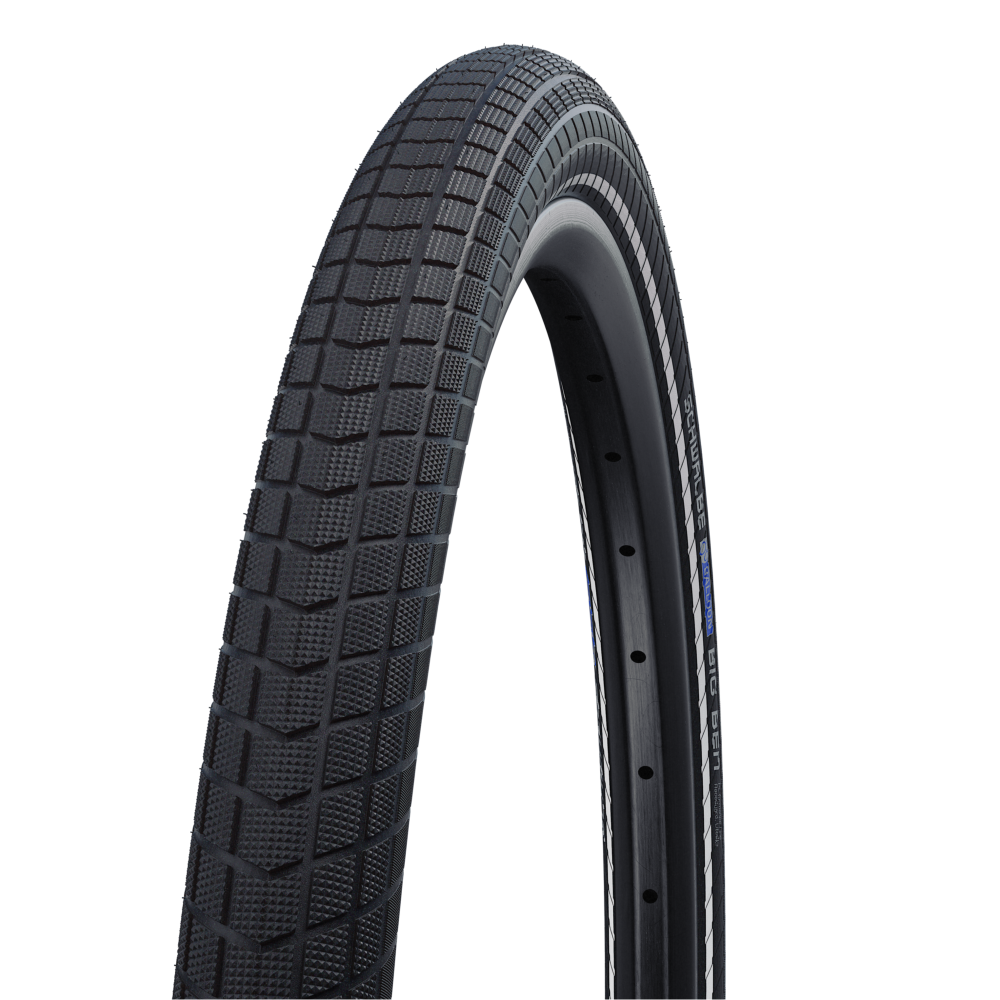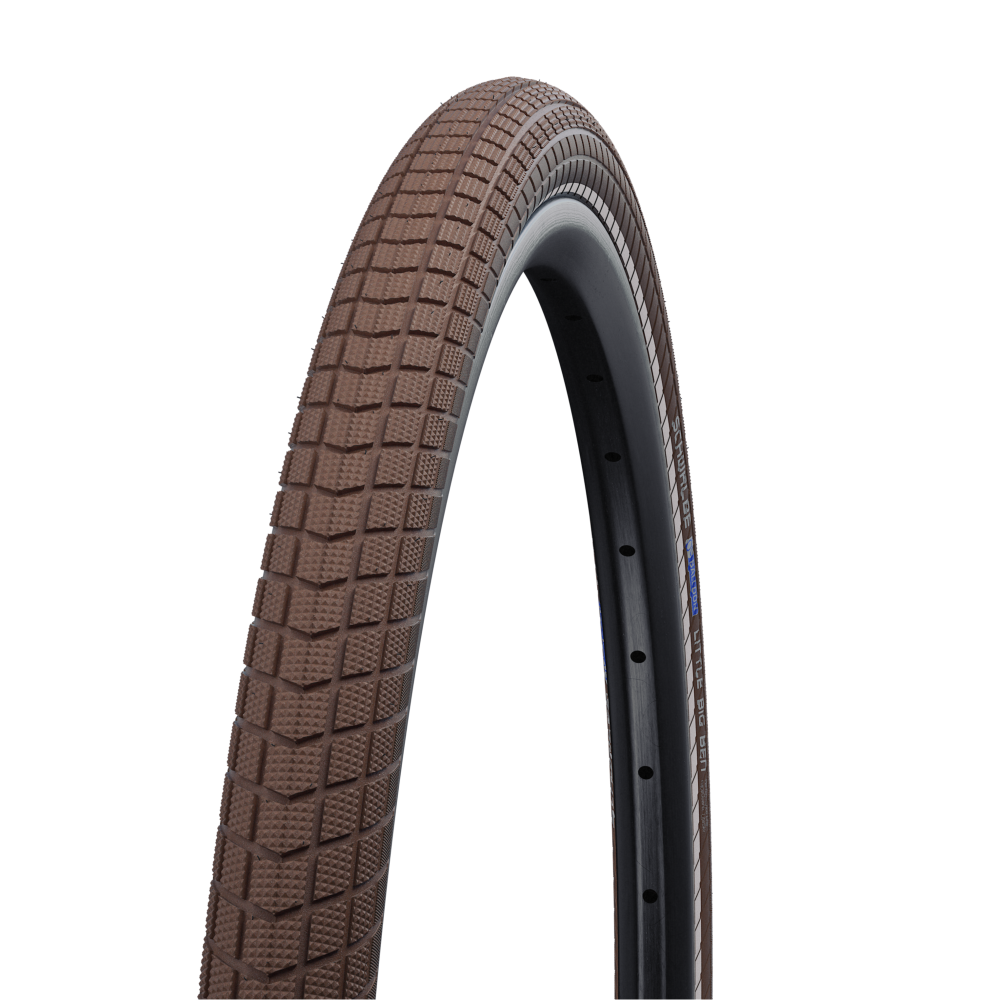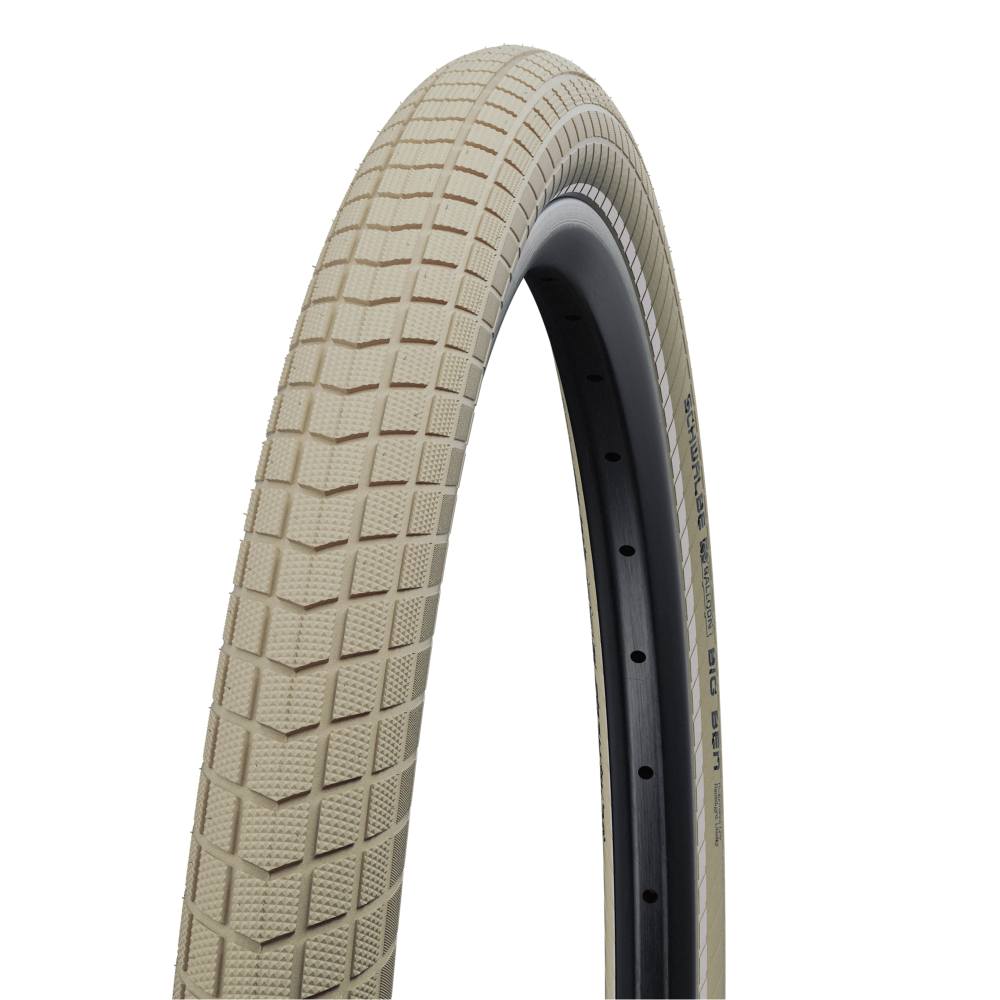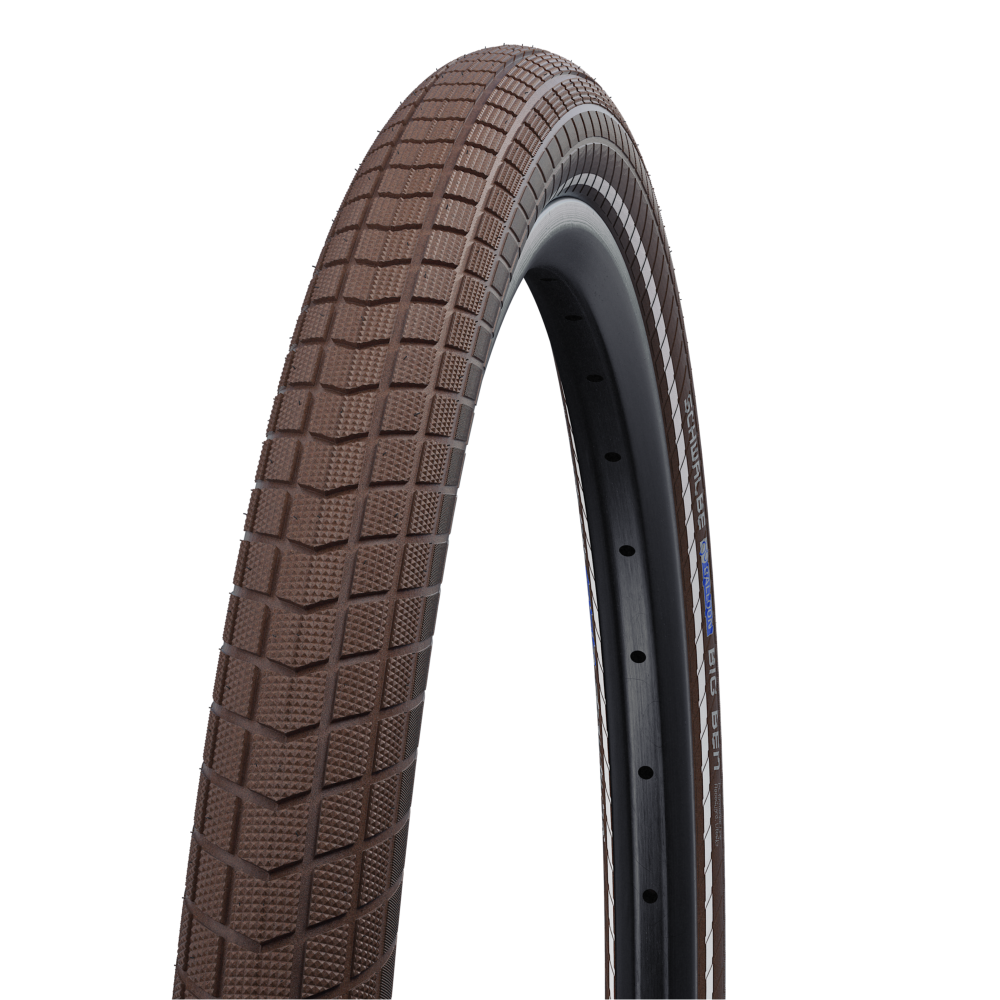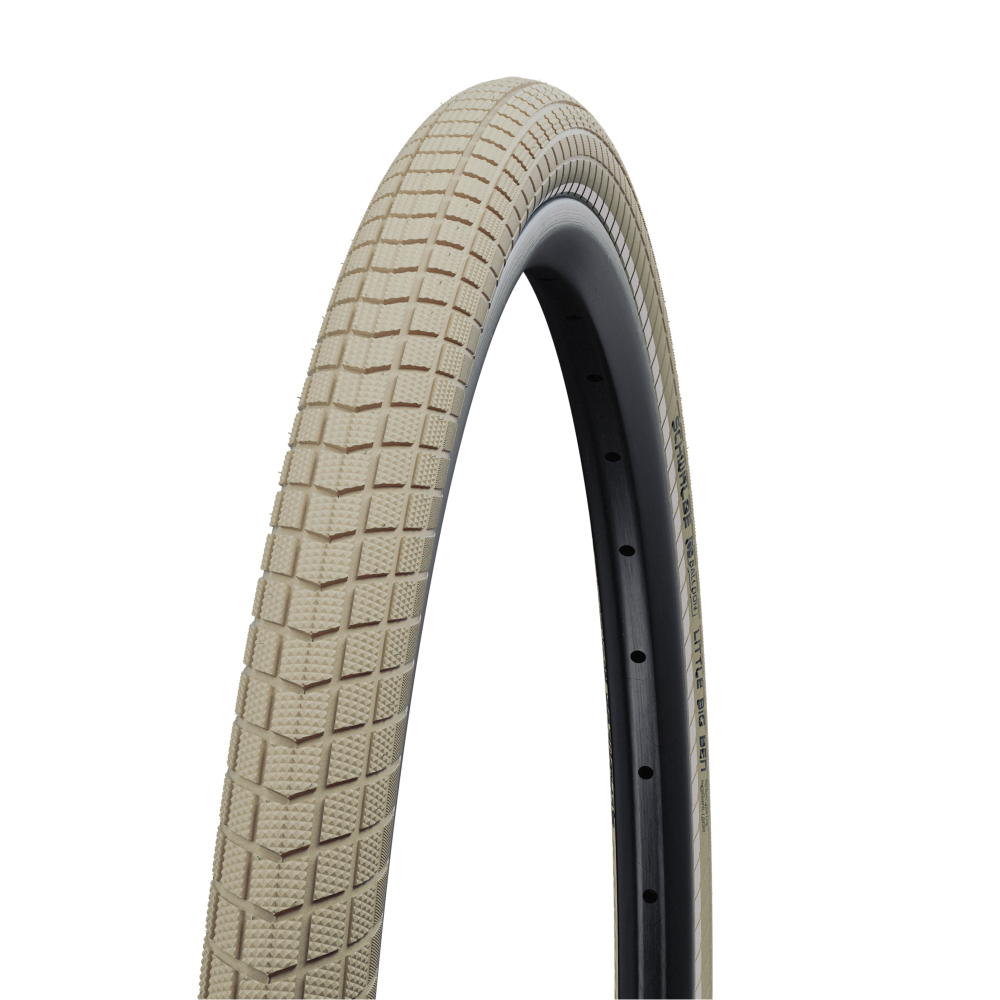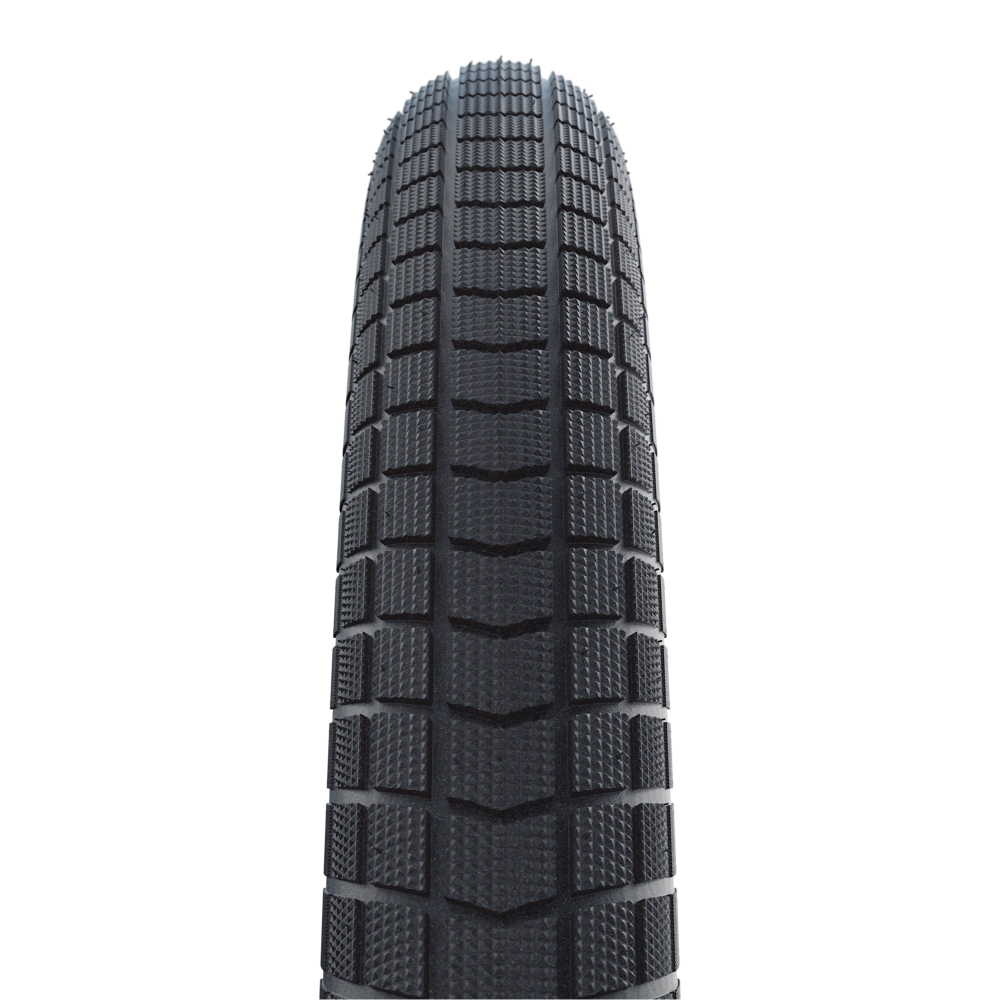 Product Description
THE BIG APPLE'S ROBUST BROTHER. Great comfort thanks to large volume. The profile is modern and provides maximum riding safety in city traffic.
Best Use
Technical Data
Size:

ETRTO 40-622 (28x1.50 Inch)

Type:

Wired

Compound:

Addix

Version:

RaceGuard

Colour:

Black-Reflex

Seal:

Tube

Weight:

590 g

Pressure:

3.5-6.0 Bar (50-85 psi)

Maximum load:

100 kg

EPI:

67

E-Bike:

E-25

Profile:

HS439

Product number:

11100564

EAN:

4026495666510

Price:

US$38.00
Ratings
Features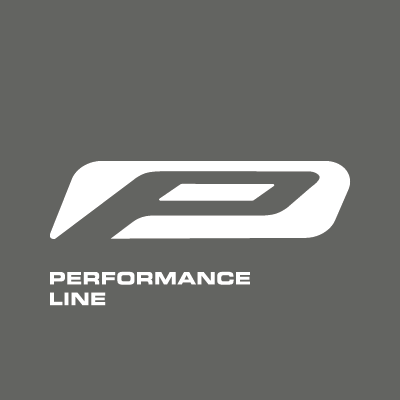 Performance Line
Excellent quality for intensive use.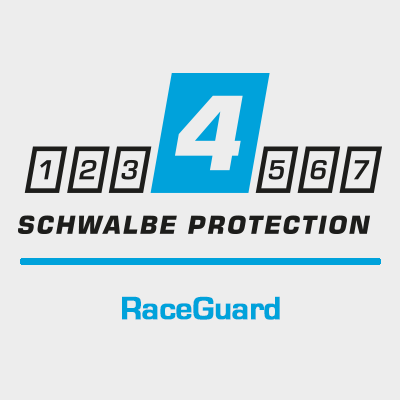 RaceGuard
2 layers of crosswise Nylon fabric on high-grade 67 EPI carcass. For proven protection of light Touring tires.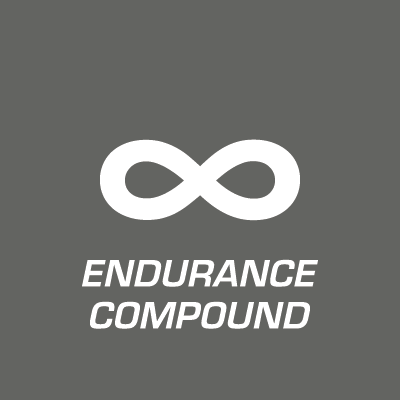 Endurance Compound
The Marathon compound for the highest durability.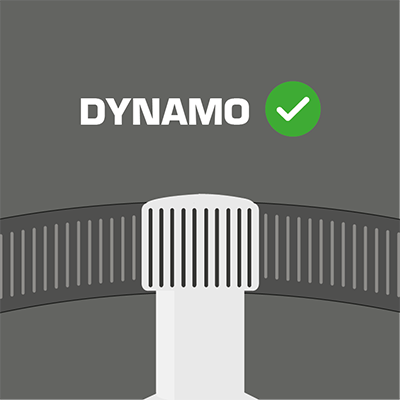 Dynamo
Tire with dynamo ribbing on the sidewall. Specially designed for use with classic sidewall driven dynamos.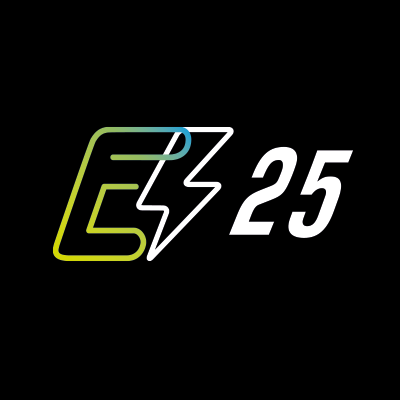 E-25
Tires with the recommendation "E-25" are the perfect choice for all pedelecs with pedal assistance up to 25 km/h. The most important criterion for this recommendation: safety.
Product overview
Find your perfect tire even faster. Use the search to narrow down the articles or
sort the tires with the arrows directly in the table according to your interest.
| | | | | INCH | ETRTO | SIZE | VERSION | SEAL | TYPE | E-BIKE | COMPOUND | COLOUR | BAR | PSI | WEIGHT | EPI | MAXIMUM LOAD | PRODUCT NUMBER | QUALITY | PRICE | |
| --- | --- | --- | --- | --- | --- | --- | --- | --- | --- | --- | --- | --- | --- | --- | --- | --- | --- | --- | --- | --- | --- |
| | | HS439 | 4026495666190 | 20" | 55-406 | 20x2.15 | RaceGuard | Tube | Wired | E-50 | Addix | Black-Reflex | 2.0-4.0 | 30-55 | 575 g | 67 | 95 kg | 11100554 | Performance Line | US$35.00 | |
| | | HS439 | 4026495666312 | 26" | 55-559 | 26x2.15 | RaceGuard | Tube | Wired | E-50 | Addix | Black-Reflex | 2.0-4.0 | 30-55 | 760 g | 67 | 128 kg | 11100557 | Performance Line | US$48.00 | |
| | | HS439 | 4026495666350 | 26" | 55-559 | 26x2.15 | K-Guard | Tube | Wired | | Sbc | Brown-Reflex | 2.0-4.0 | 30-55 | 910 g | 50 | 115 kg | 11100558 | Active Line | US$32.00 | |
| | | HS439 | 4026495666398 | 26" | 55-559 | 26x2.15 | K-Guard | Tube | Wired | | Sbc | Creme-Reflex | 2.0-4.0 | 30-55 | 910 g | 50 | 115 kg | 11100559 | Active Line | US$32.00 | |
| | | HS439 | 4026495758543 | 27.5" | 50-584 | 27.5x2.00 | K-Guard | Tube | Wired | | Sbc | Black | 2.5-5.0 | 35-70 | 835 g | 50 | 115 kg | 11100965 | Active Line | US$26.00 | |
| | | HS439 | 4026495758321 | 27.5" | 50-584 | 27.5x2.00 | RaceGuard | Tube | Wired | E-50 | Addix | Black-Reflex | 2.5-5.0 | 35-70 | 745 g | 67 | 128 kg | 11100952 | Performance Line | US$48.00 | |
| | | HS439 | 4026495666596 | 28" | 40-622 | 28x1.50,700x38C | K-Guard | Tube | Wired | | Sbc | Creme-Reflex | 3.5-6.0 | 50-85 | 695 g | 50 | 100 kg | 11100566 | Active Line | US$29.00 | |
| | | HS439 | 4026495666633 | 28" | 50-622 | 28x2.00 | RaceGuard | Tube | Wired | E-50 | Addix | Black-Reflex | 2.5-5.0 | 35-70 | 795 g | 67 | 135 kg | 11100567 | Performance Line | US$50.00 | |
| | | HS439 | 4026495666510 | 28" | 40-622 | 28x1.50,700x38C | RaceGuard | Tube | Wired | E-25 | Addix | Black-Reflex | 3.5-6.0 | 50-85 | 590 g | 67 | 100 kg | 11100564 | Performance Line | US$38.00 | |
| | | HS439 | 4026495799485 | 28" | 50-622 | 28x2.00 | K-Guard | Tube | Wired | | Sbc | Black-Reflex | 2.5-5.0 | 35-70 | 890 g | 50 | 115 kg | 11101224 | Active Line | US$32.00 | |
| | | HS439 | 4026495666671 | 28" | 50-622 | 28x2.00 | K-Guard | Tube | Wired | | Sbc | Brown-Reflex | 2.5-5.0 | 35-70 | 890 g | 50 | 115 kg | 11100568 | Active Line | US$35.00 | |
| | | HS439 | 4026495666718 | 28" | 50-622 | 28x2.00 | K-Guard | Tube | Wired | | Sbc | Creme-Reflex | 2.5-5.0 | 35-70 | 890 g | 50 | 115 kg | 11100569 | Active Line | US$35.00 | |
| | | HS439 | 4026495666558 | 28" | 40-622 | 28x1.50,700x38C | K-Guard | Tube | Wired | | Sbc | Brown-Reflex | 3.5-6.0 | 50-85 | 695 g | 50 | 100 kg | 11100565 | Active Line | US$29.00 | |