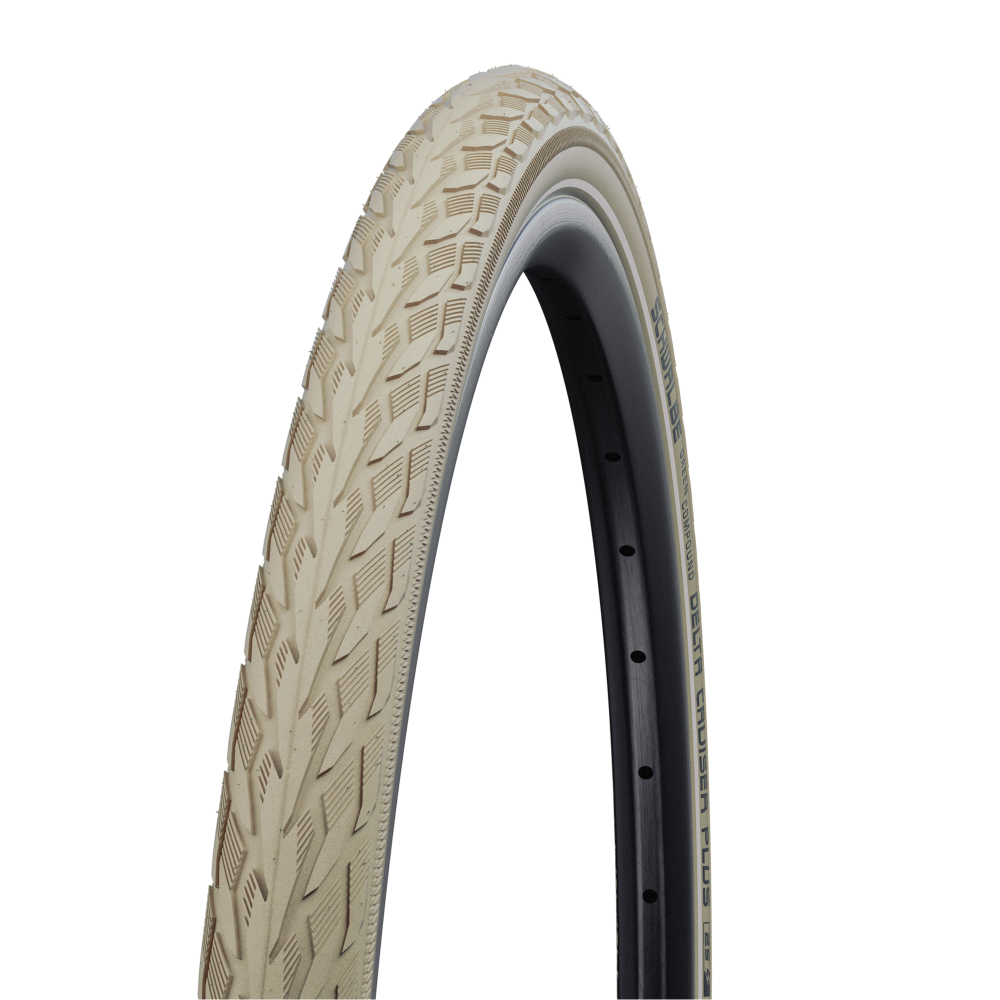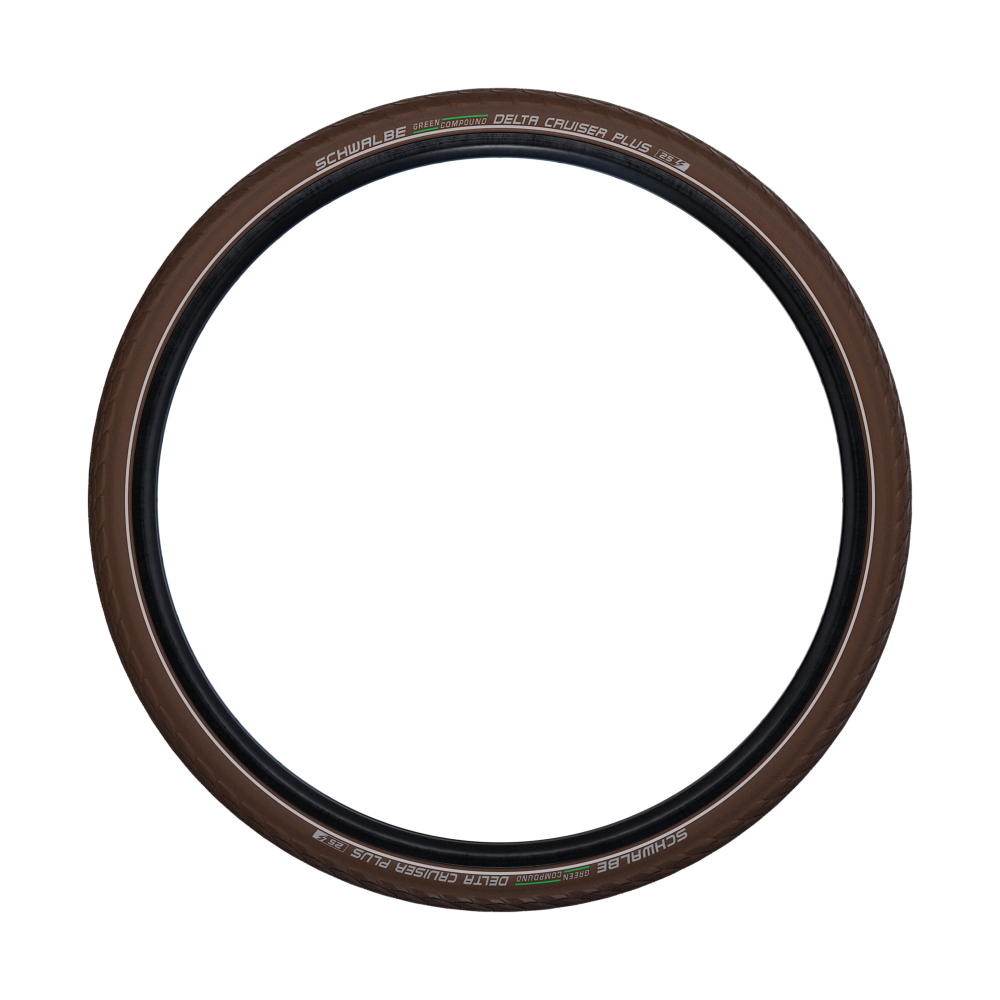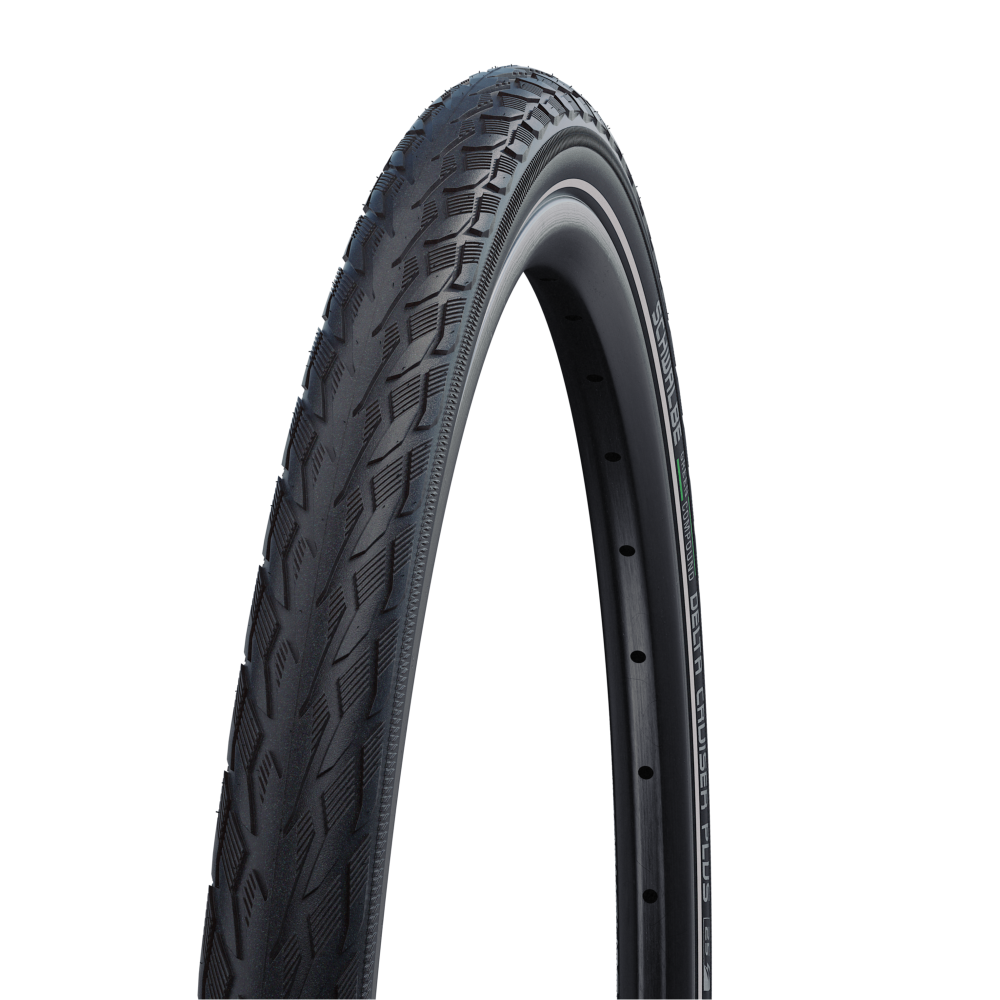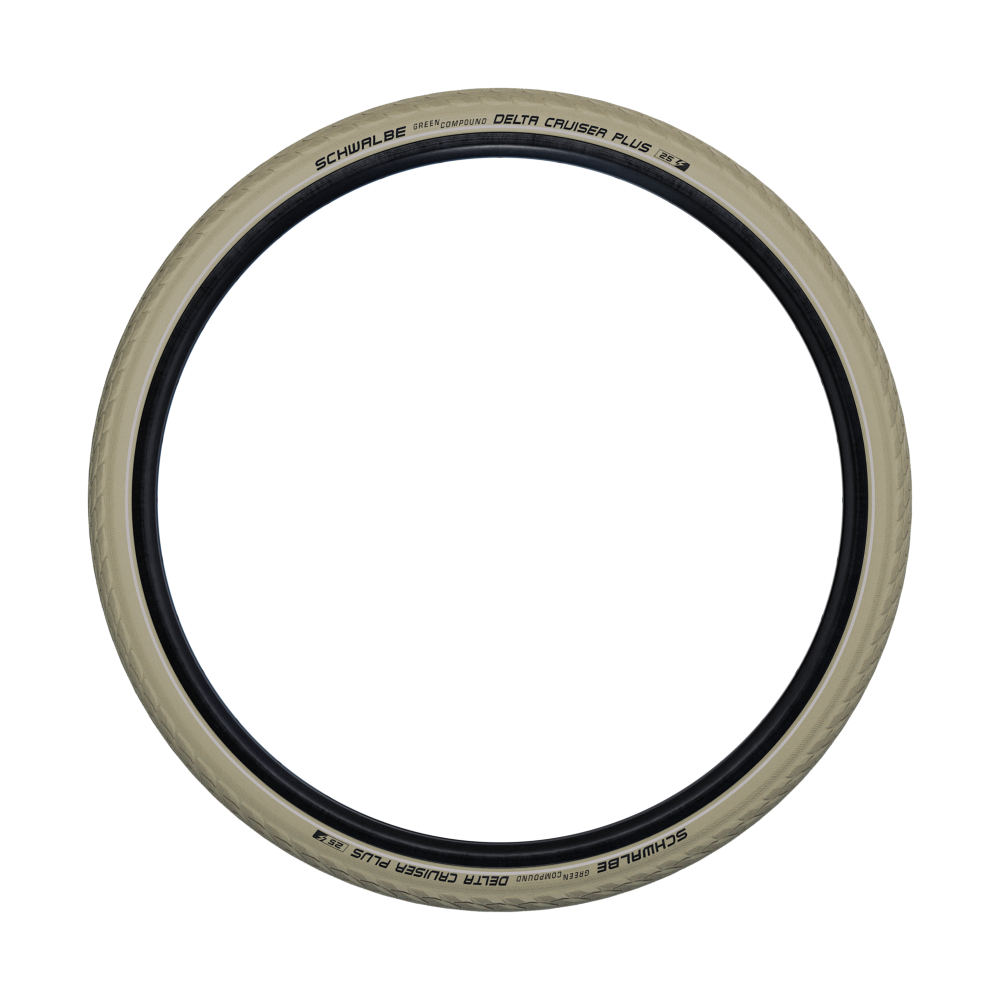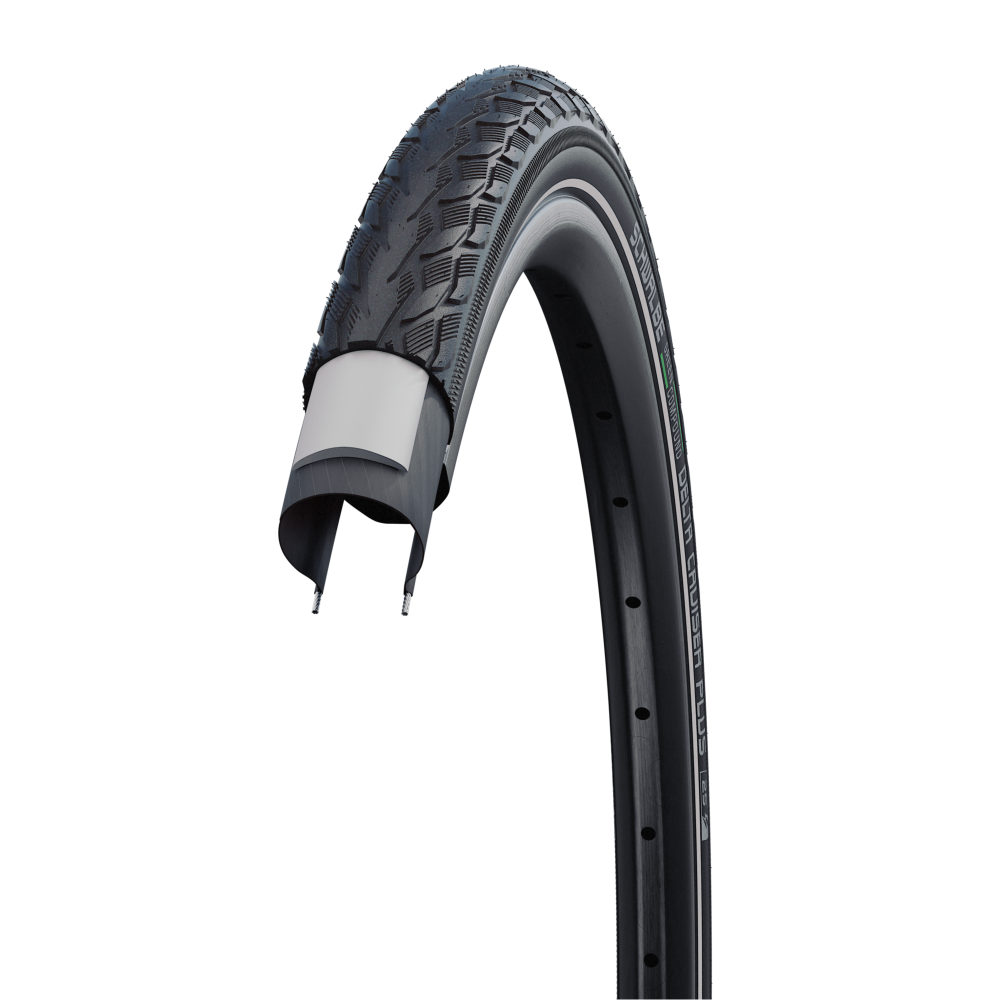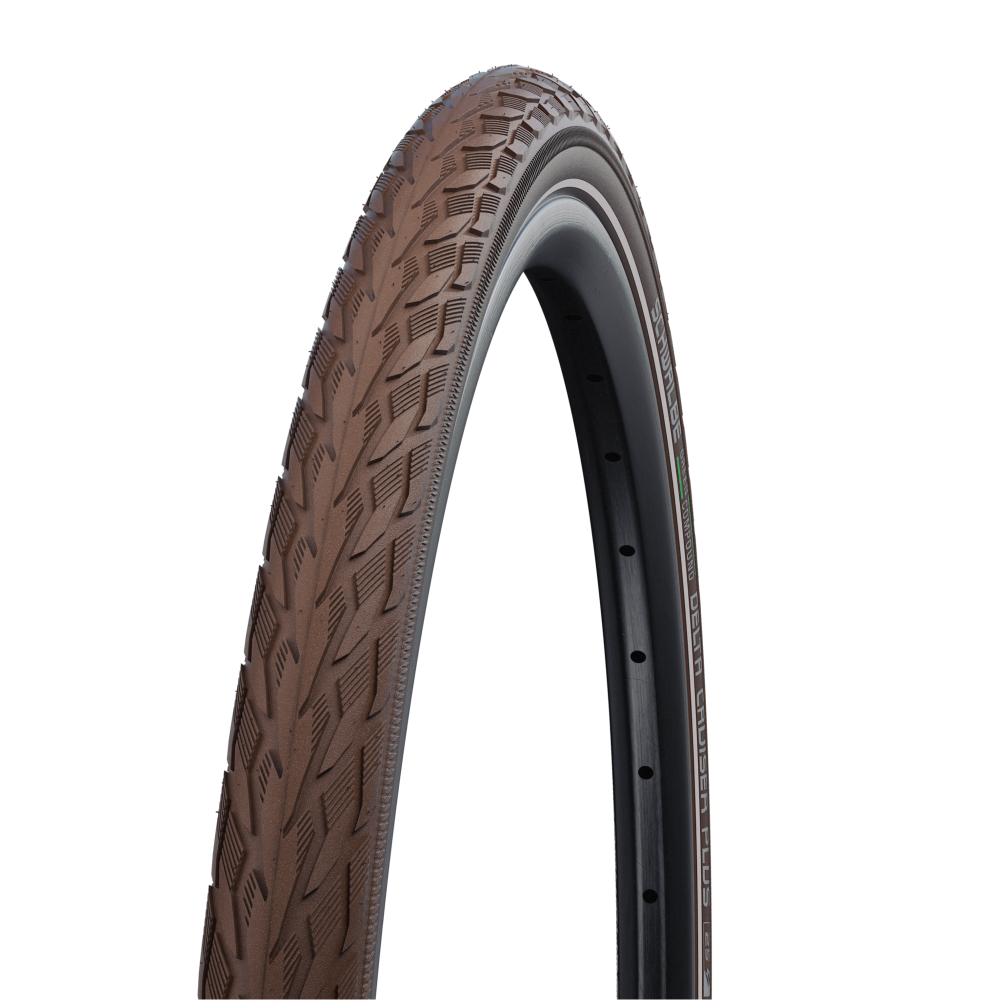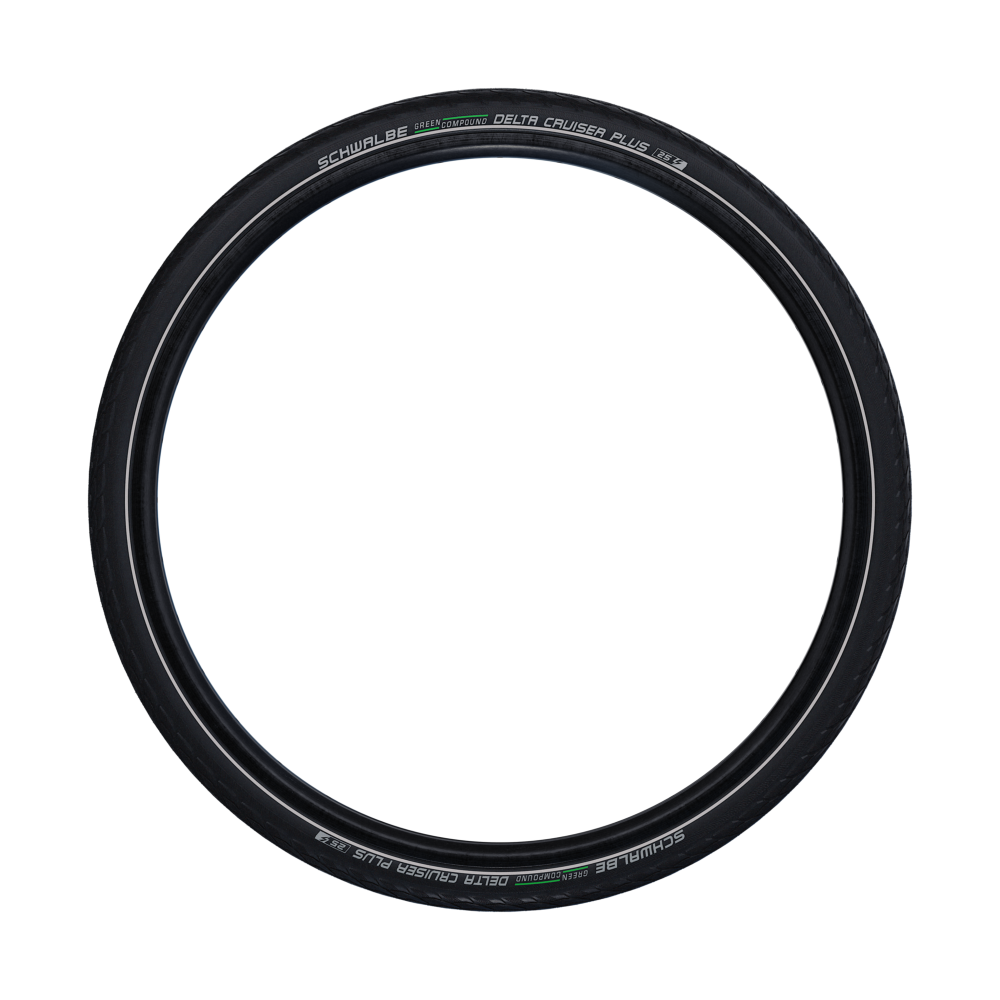 /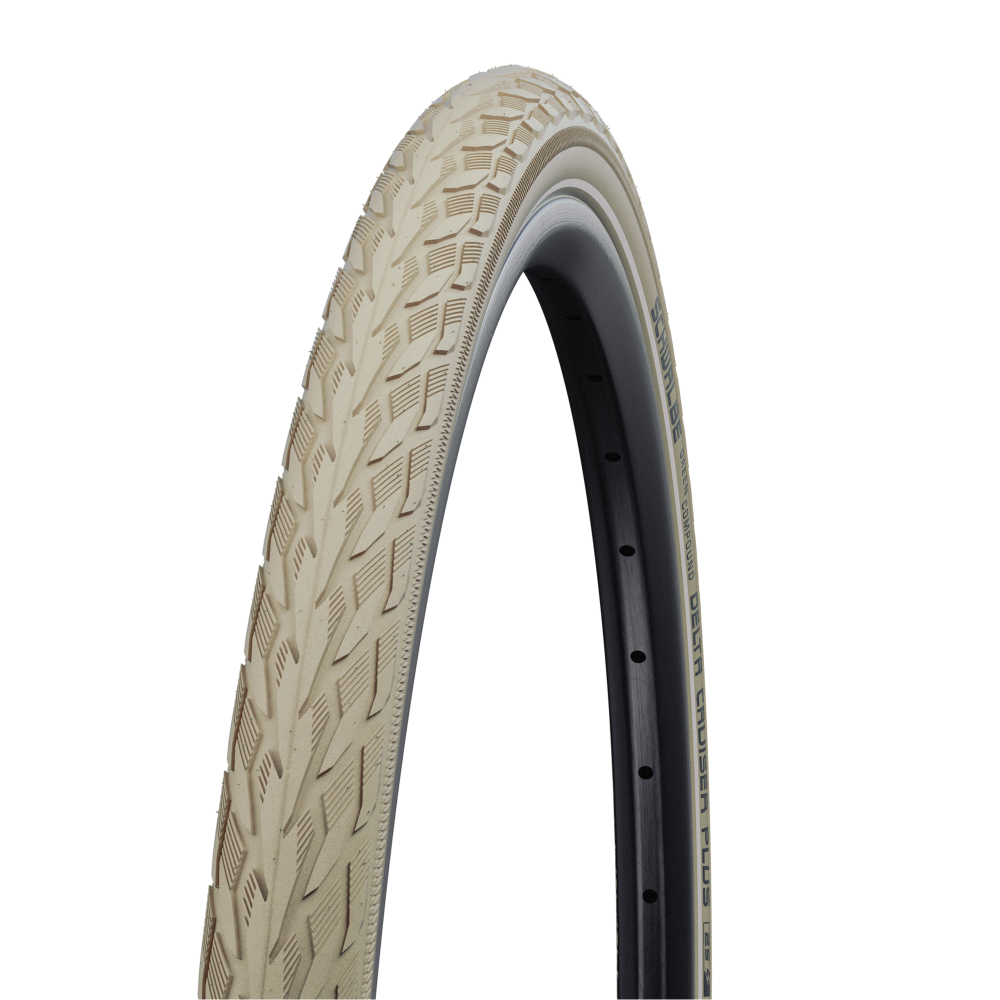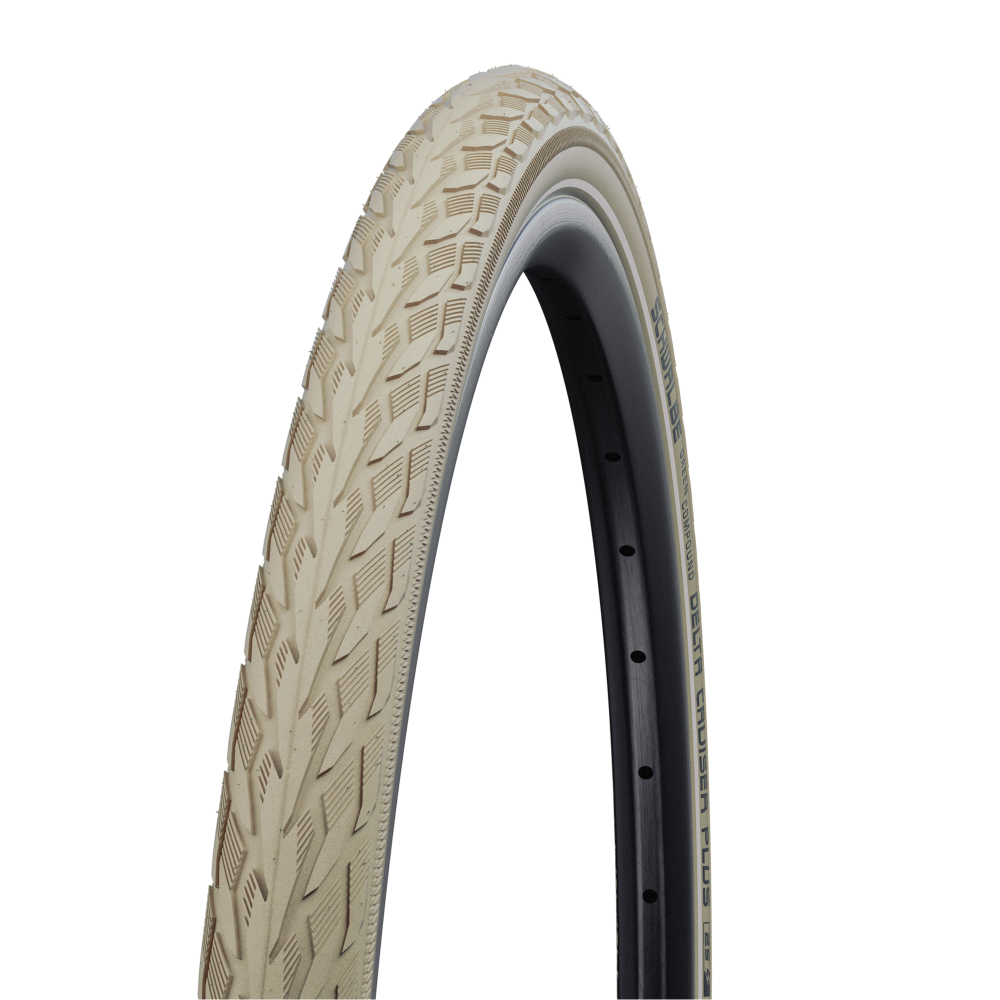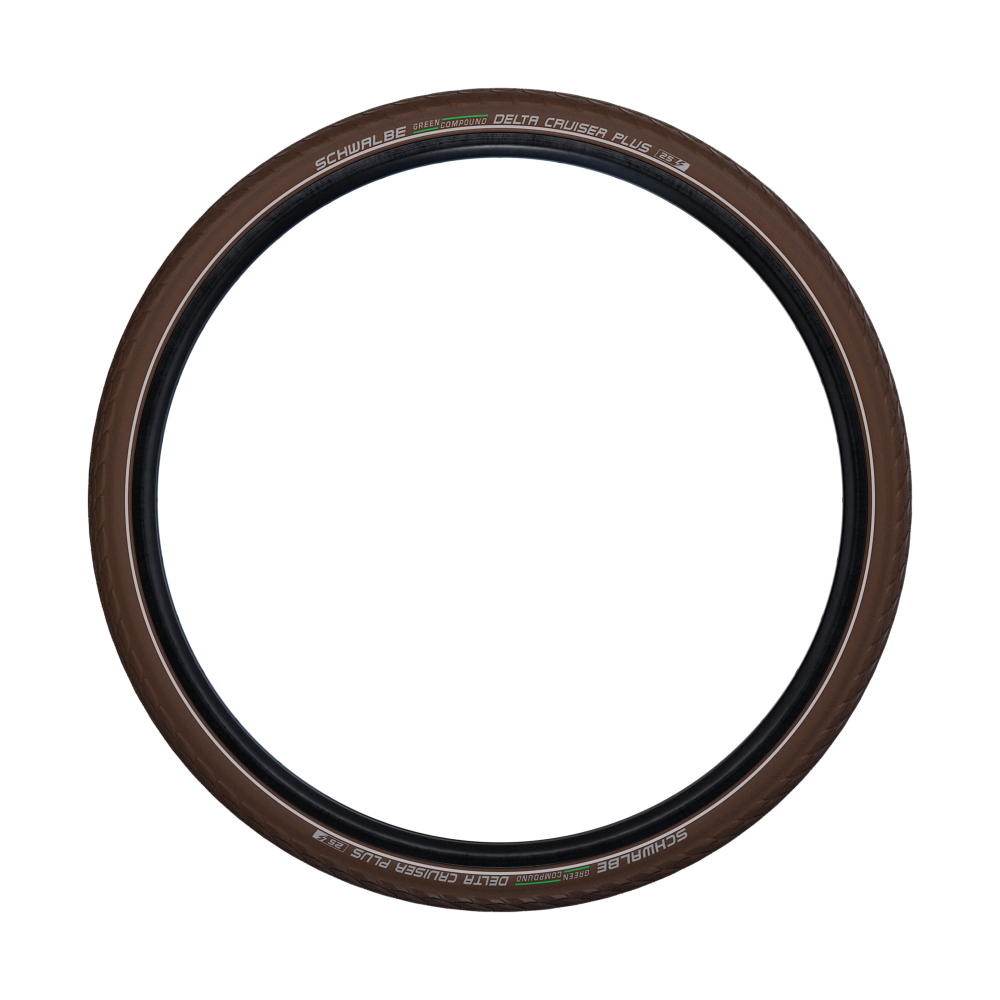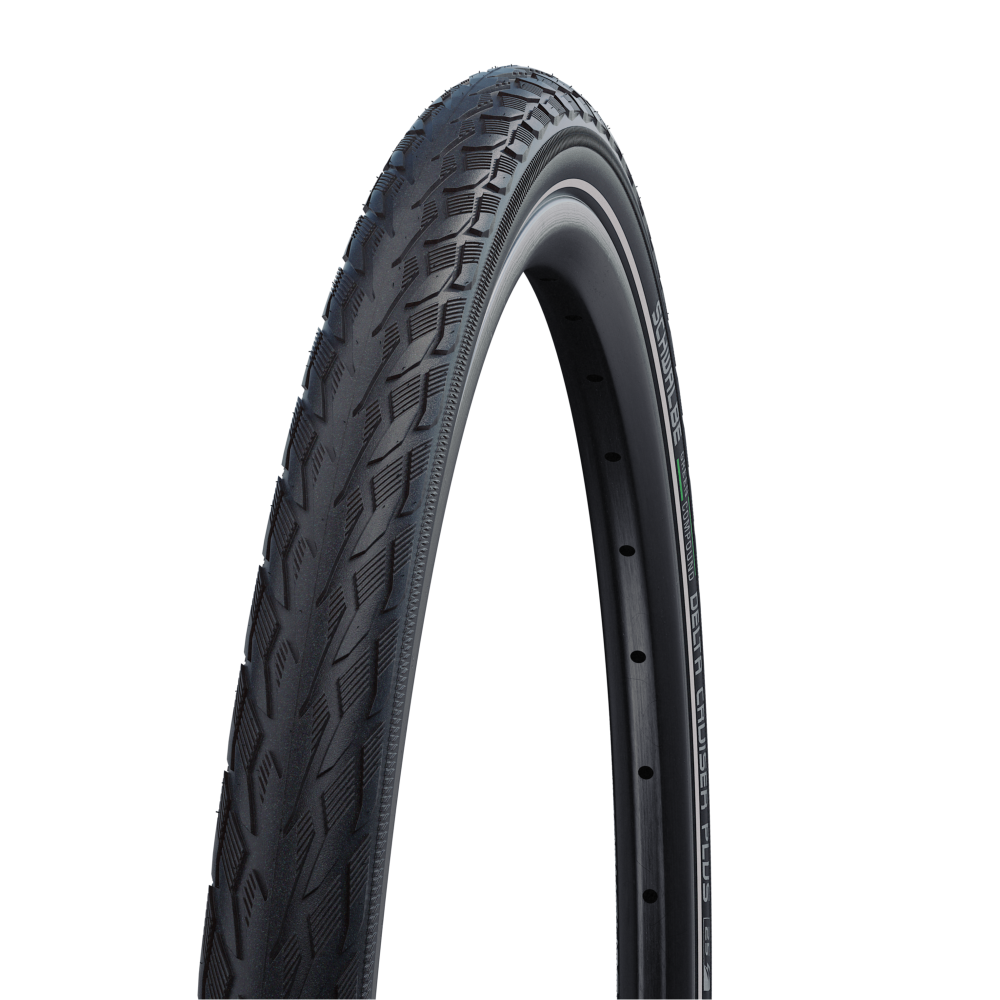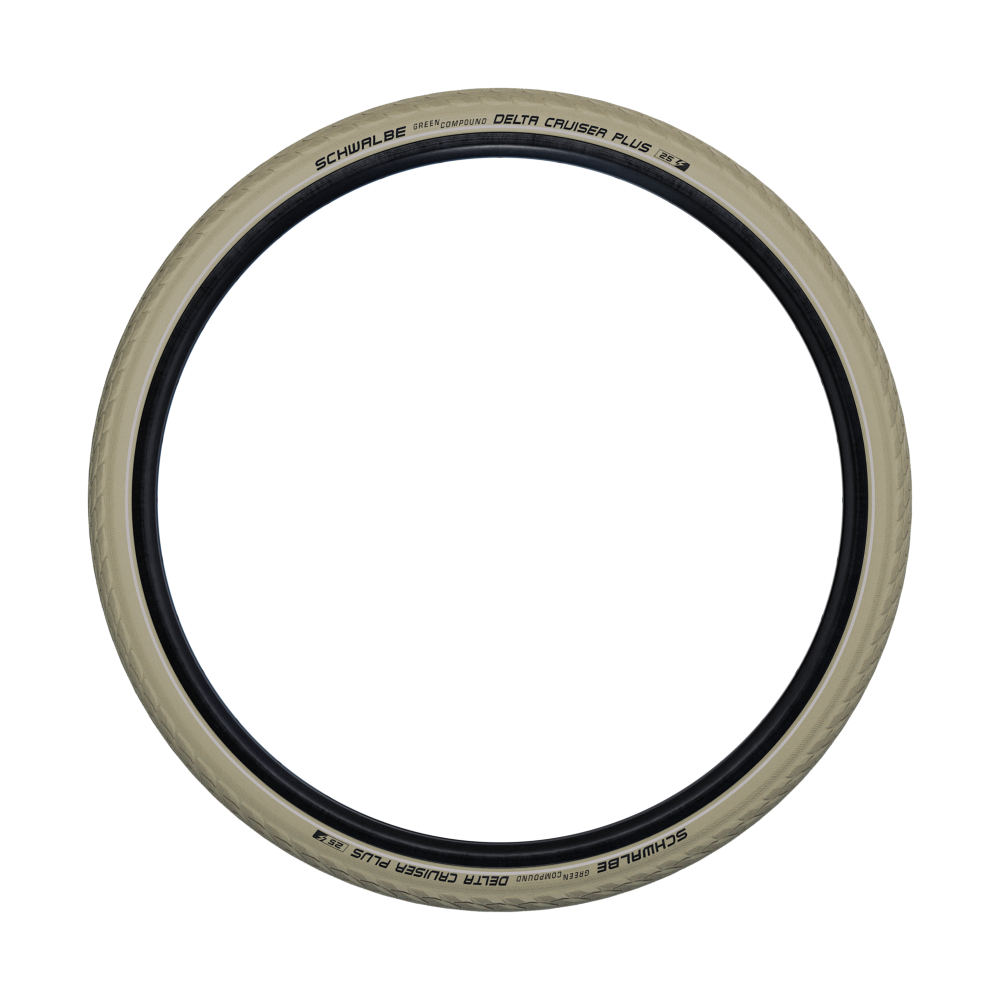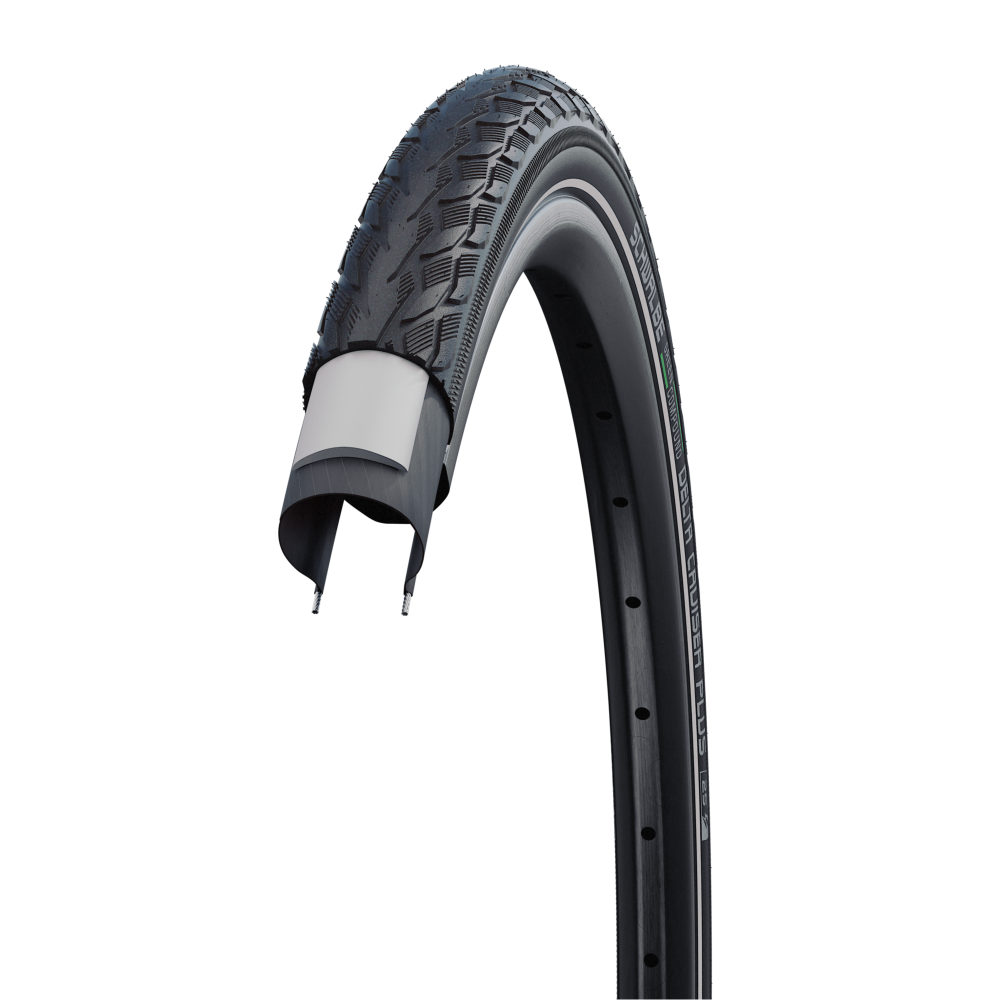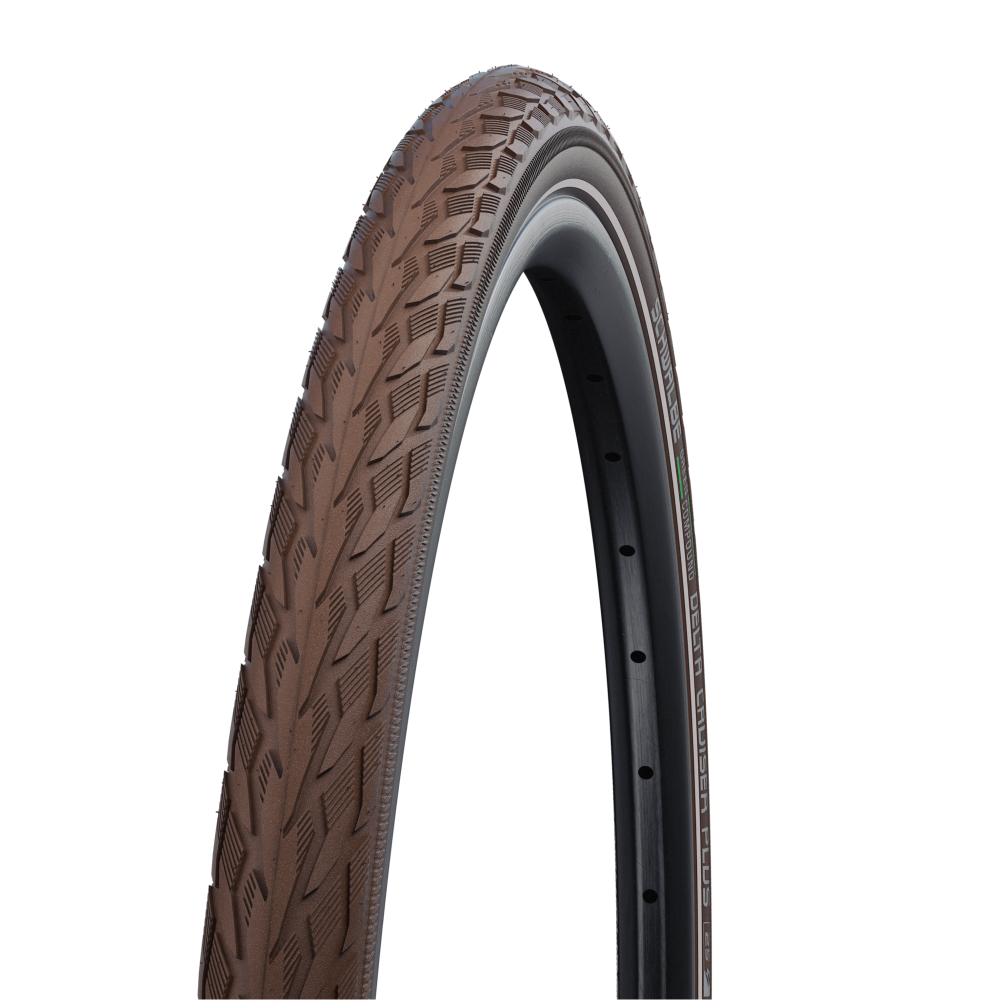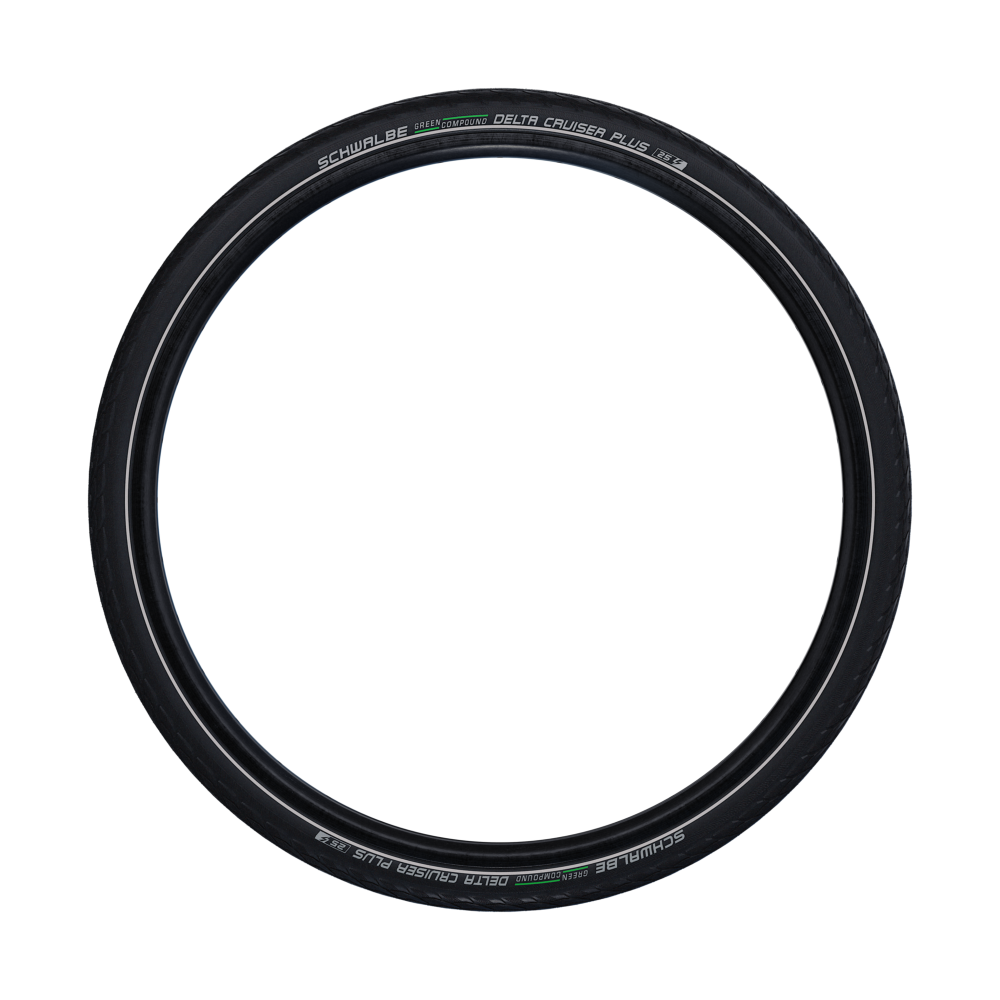 Product Description
MUCH MORE THAN AN ENTRY-LEVEL TIRE. Affordable city and touring tire with remarkable puncture protection. Schwalbe Protection Level 5 due to muscular 3 mm PunctureGuard protection. The classic tread design is versatile and offers comfortable rolling characteristics. Fitted with high quality 50 EPI carcass and reflective lines. A recommendation for E-Bikes up to 25 Km/h.
Best Use
Technical Data
Size:

ETRTO 28-622 (28x1.10 Inch)

Type:

Wired

Compound:

Green Compound

Version:

PunctureGuard

Colour:

Black-Reflex

Seal:

Tube

Weight:

590 g

Pressure:

4.0-7.0 Bar (55-100 psi)

Maximum load:

75 kg

EPI:

50

E-Bike:

E-25

Profile:

HS431

Product number:

11101075.01

EAN:

4026495906654

Price:

US$28.00
Ratings
Product overview
Find your perfect tire even faster. Use the search to narrow down the articles or
sort the tires with the arrows directly in the table according to your interest.
| | | | | INCH | ETRTO | SIZE | VERSION | SEAL | TYPE | E-BIKE | COMPOUND | COLOUR | BAR | PSI | WEIGHT | EPI | MAXIMUM LOAD | PRODUCT NUMBER | QUALITY | PRICE | |
| --- | --- | --- | --- | --- | --- | --- | --- | --- | --- | --- | --- | --- | --- | --- | --- | --- | --- | --- | --- | --- | --- |
| | | HS431 | 4026495906739 | 20" | 47-406 | 20x1.75 | PunctureGuard | Tube | Wired | E-25 | Green Compound | Black-Reflex | 3.0-5.0 | 45-70 | 670 g | 50 | 75 kg | 11101072.01 | Active Line | US$25.00 | |
| | | HS431 | 4026495906753 | 26" | 37-590 | 26x1 3/8 | PunctureGuard | Tube | Wired | E-25 | Green Compound | Black-Reflex | 4.0-6.0 | 55-85 | 710 g | 50 | 90 kg | 11159010.01 | Active Line | US$28.00 | |
| | | HS431 | 4026495906678 | 26" | 50-559 | 26x2.00 | PunctureGuard | Tube | Wired | E-25 | Green Compound | Black-Reflex | 2.5-5.0 | 35-70 | 985 g | 50 | 110 kg | 11101074.01 | Active Line | US$33.00 | |
| | | HS431 | 4026495906814 | 26" | 47-559 | 26x1.75 | PunctureGuard | Tube | Wired | E-25 | Green Compound | Black-Reflex | 3.0-5.0 | 45-70 | 895 g | 50 | 100 kg | 11101073.01 | Active Line | US$29.00 | |
| | | HS431 | 4026495855914 | 26" | 37-590 | 26x1 3/8 | PunctureGuard | Tube | Wired | | Sbc | Creme-Reflex | 4.0-6.0 | 55-85 | 710 g | 50 | 90 kg | 11159005 | Active Line | US$30.00 | |
| | | HS431 | 4026495855976 | 28" | 37-622 | 28x1.40,700x35C | PunctureGuard | Tube | Wired | | Sbc | Brown-Reflex | 4.0-6.0 | 55-85 | 775 g | 50 | 90 kg | 11159006 | Active Line | US$31.00 | |
| | | HS431 | 4026495856010 | 28" | 40-635 | 28x1 1/2,700x38B | PunctureGuard | Tube | Wired | | Sbc | Creme-Reflex | 3.5-6.0 | 50-85 | 910 g | 50 | 100 kg | 11159008 | Active Line | US$33.00 | |
| | | HS431 | 4026495906579 | 28" | 37-622 | 28x1.40,700x35C | PunctureGuard | Tube | Wired | E-25 | Green Compound | Black-Reflex | 4.0-6.0 | 55-85 | 775 g | 50 | 90 kg | 11101077.01 | Active Line | US$29.00 | |
| | | HS431 | 4026495906531 | 28" | 40-622 | 28x1.50,700x38C | PunctureGuard | Tube | Wired | E-25 | Green Compound | Black-Reflex | 3.5-6.0 | 50-85 | 890 g | 50 | 100 kg | 11101078.01 | Active Line | US$30.00 | |
| | | HS431 | 4026495906470 | 28" | 40-635 | 28x1 1/2,700x38B | PunctureGuard | Tube | Wired | E-25 | Green Compound | Black-Reflex | 3.5-6.0 | 50-85 | 910 g | 50 | 100 kg | 11101080.01 | Active Line | US$31.00 | |
| | | HS431 | 4026495855990 | 28" | 37-622 | 28x1.40,700x35C | PunctureGuard | Tube | Wired | | Sbc | Creme-Reflex | 4.0-6.0 | 55-85 | 775 g | 50 | 90 kg | 11159007 | Active Line | US$31.00 | |
| | | HS431 | 4026495906777 | 28" | 50-622 | 28x2.00 | PunctureGuard | Tube | Wired | E-25 | Green Compound | Black-Reflex | 2.5-5.0 | 35-70 | 1115 g | 50 | 115 kg | 11159240.01 | Active Line | US$34.00 | |
| | | HS431 | 4026495906616 | 28" | 32-622 | 28x1.25,700x32C | PunctureGuard | Tube | Wired | E-25 | Green Compound | Black-Reflex | 4.5-6.5 | 65-95 | 670 g | 50 | 80 kg | 11101076.01 | Active Line | US$28.00 | |
| | | HS431 | 4026495906654 | 28" | 28-622 | 28x1.10,700x28C | PunctureGuard | Tube | Wired | E-25 | Green Compound | Black-Reflex | 4.0-7.0 | 55-100 | 590 g | 50 | 75 kg | 11101075.01 | Active Line | US$28.00 | |
| | | HS431 | 4026495906494 | 28" | 47-622 | 28x1.75 | PunctureGuard | Tube | Wired | E-25 | Green Compound | Black-Reflex | 3.0-5.0 | 45-70 | 995 g | 50 | 110 kg | 11101079.01 | Active Line | US$30.00 | |