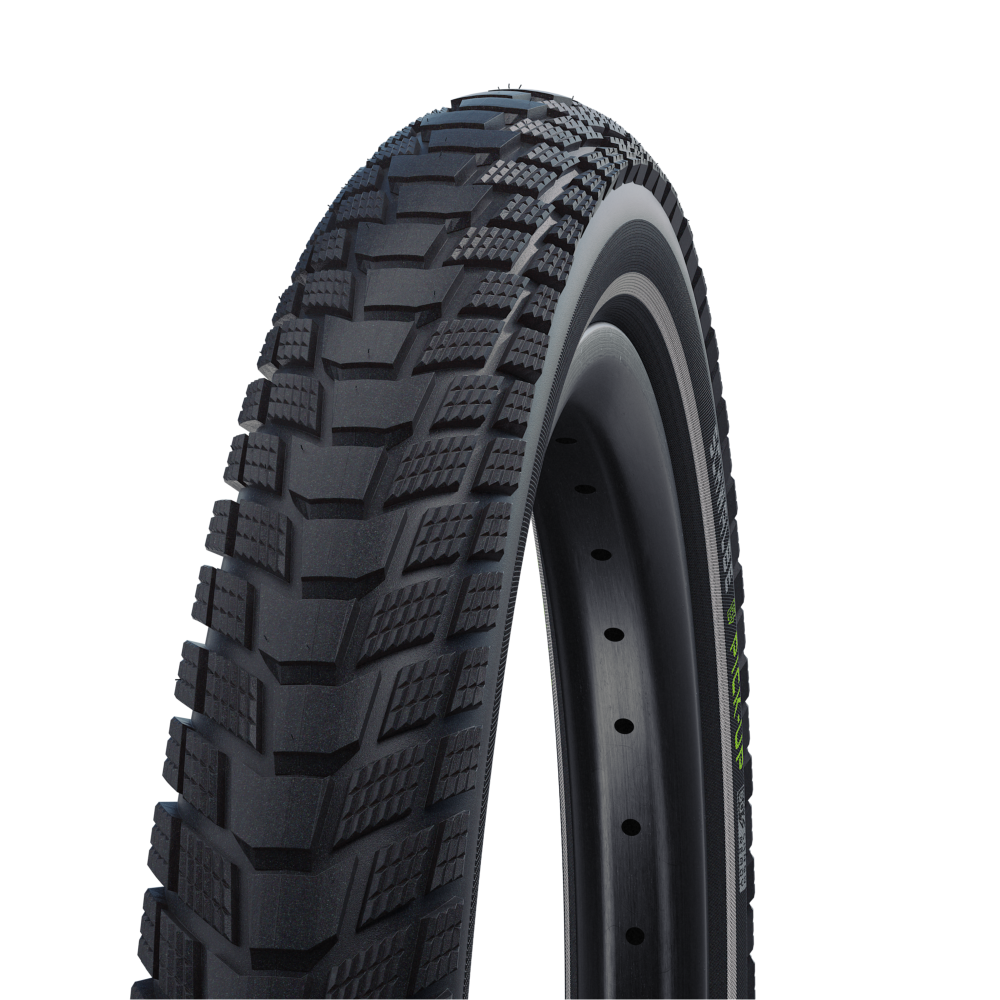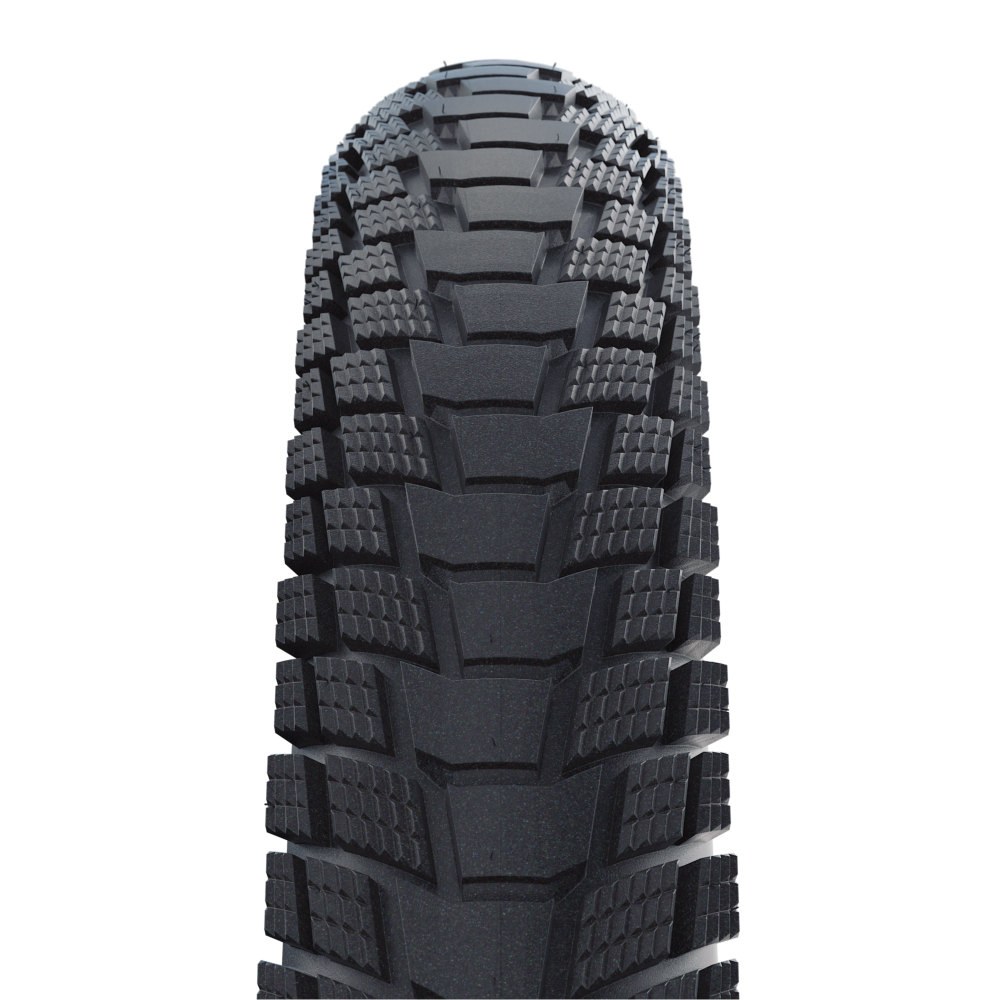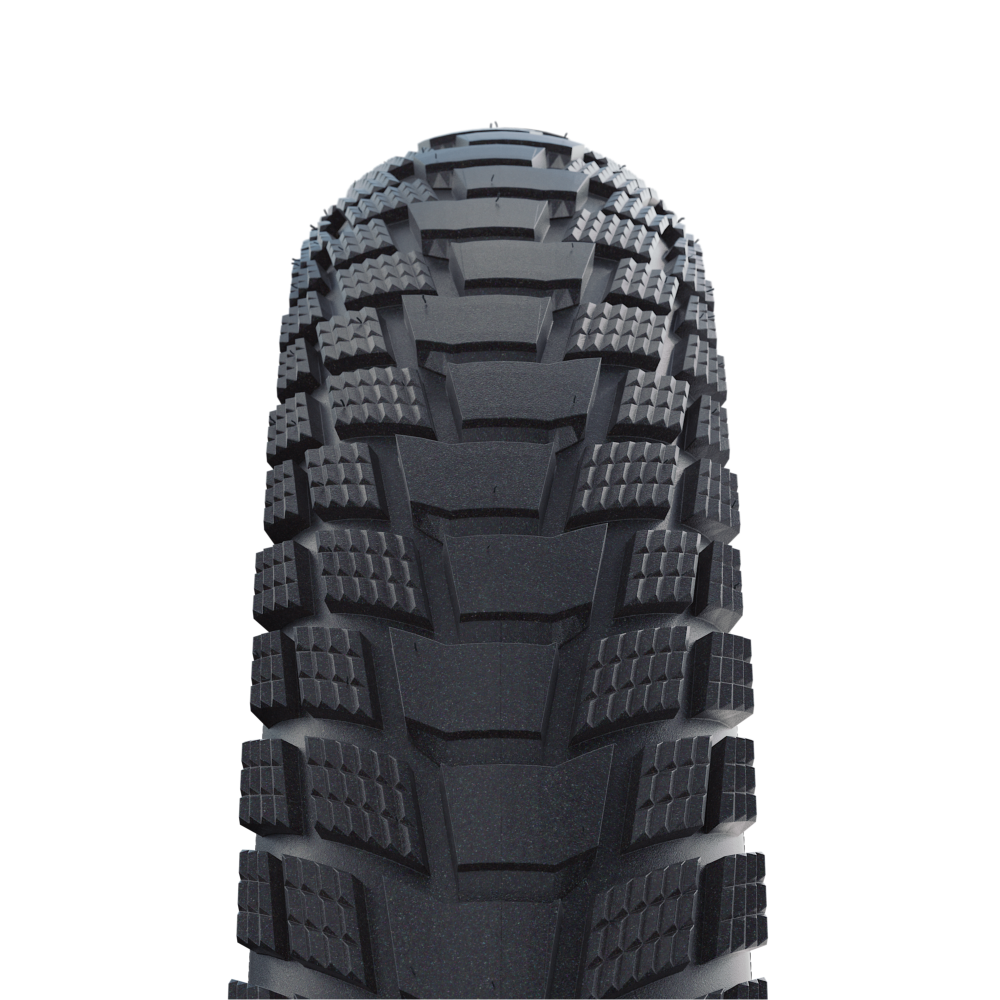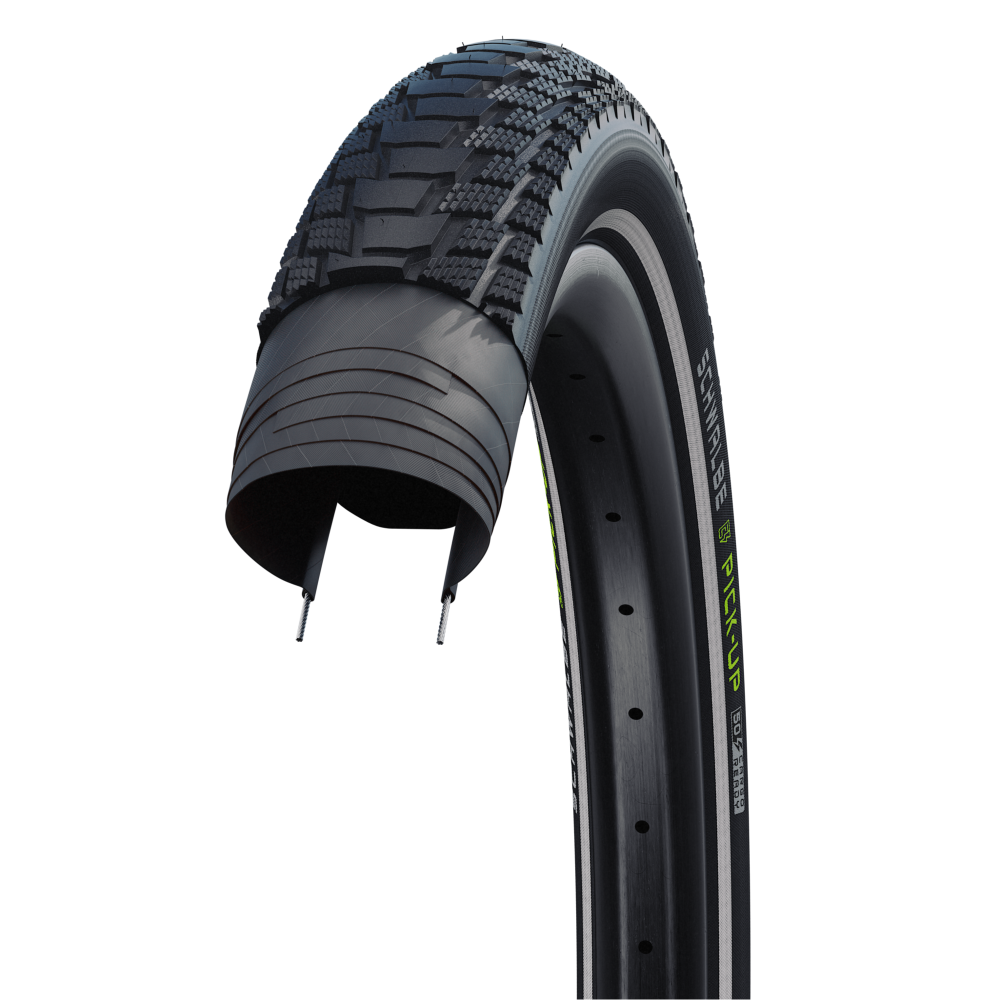 /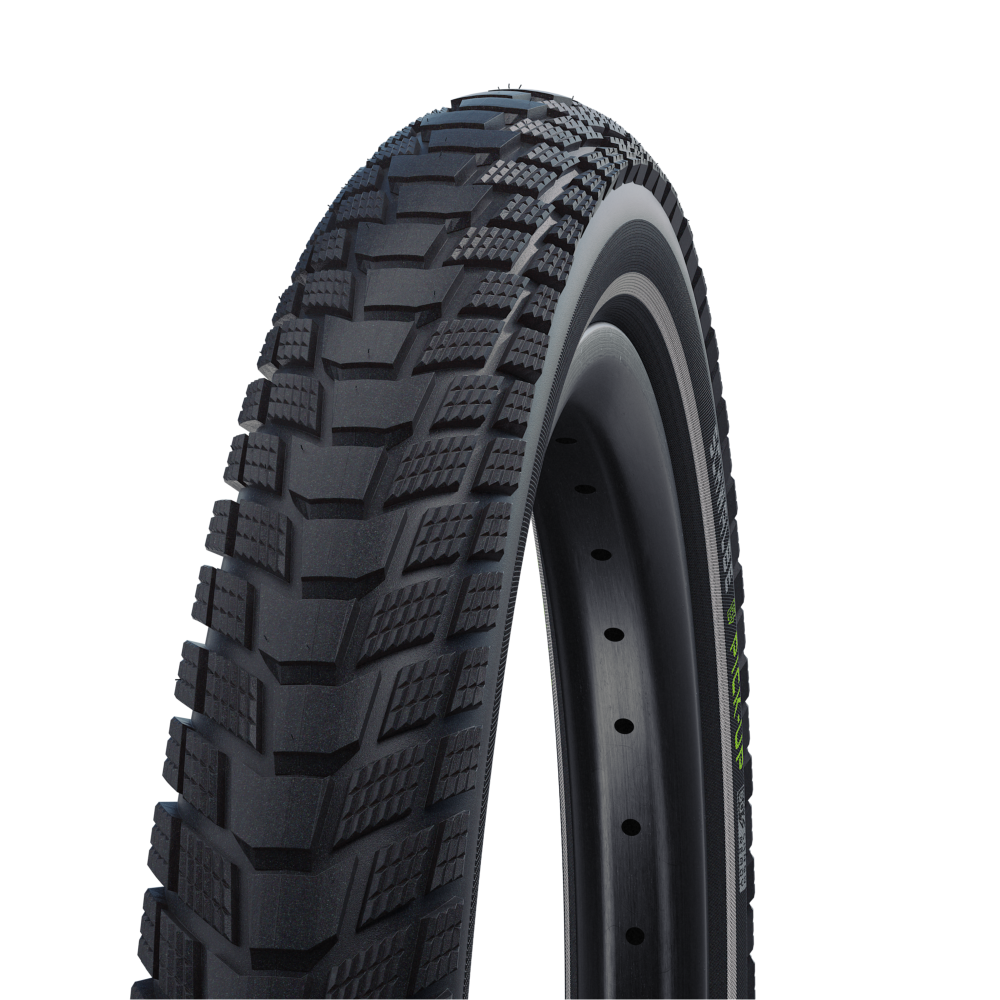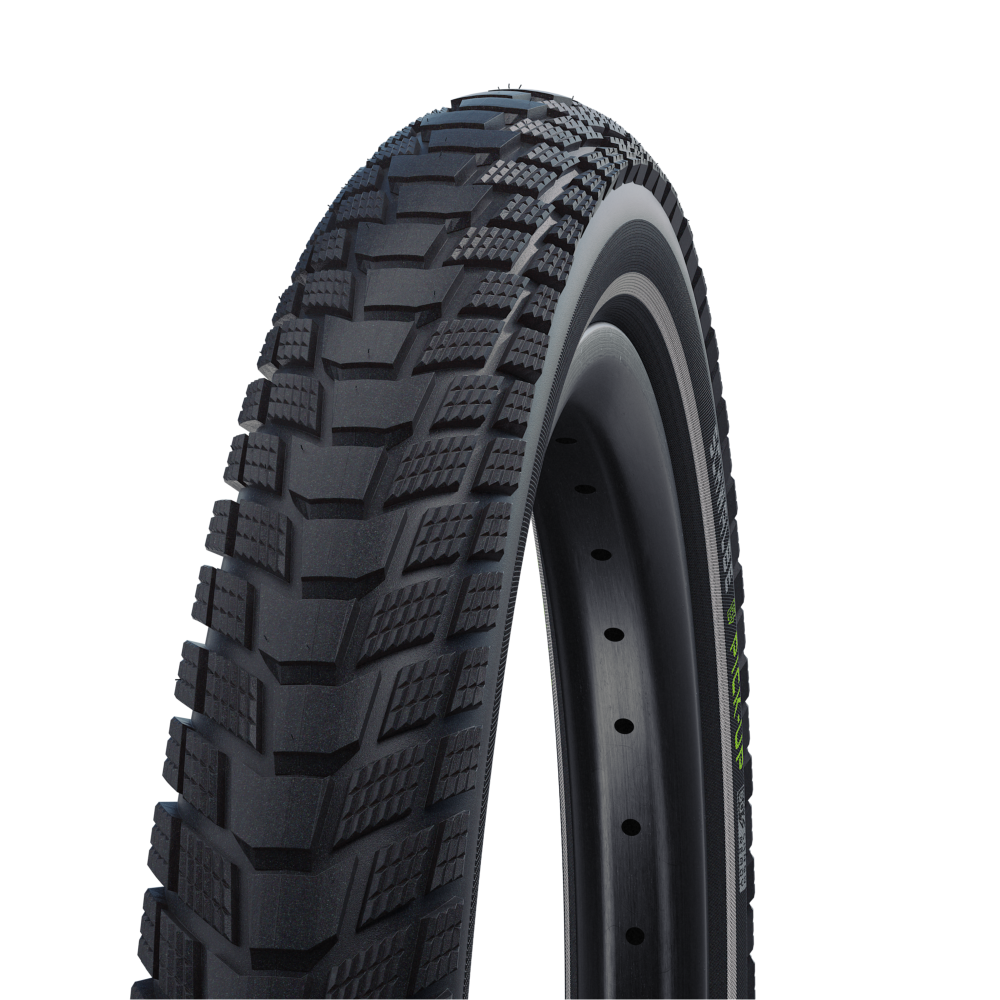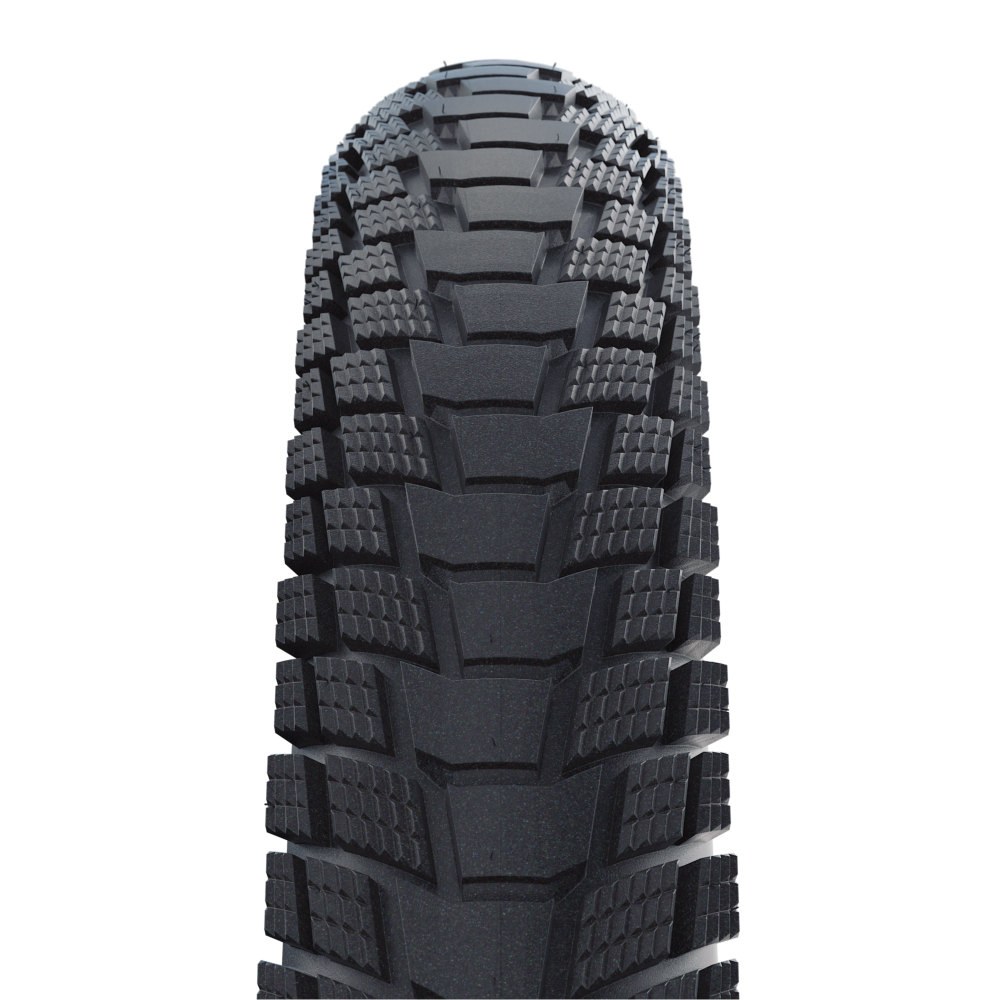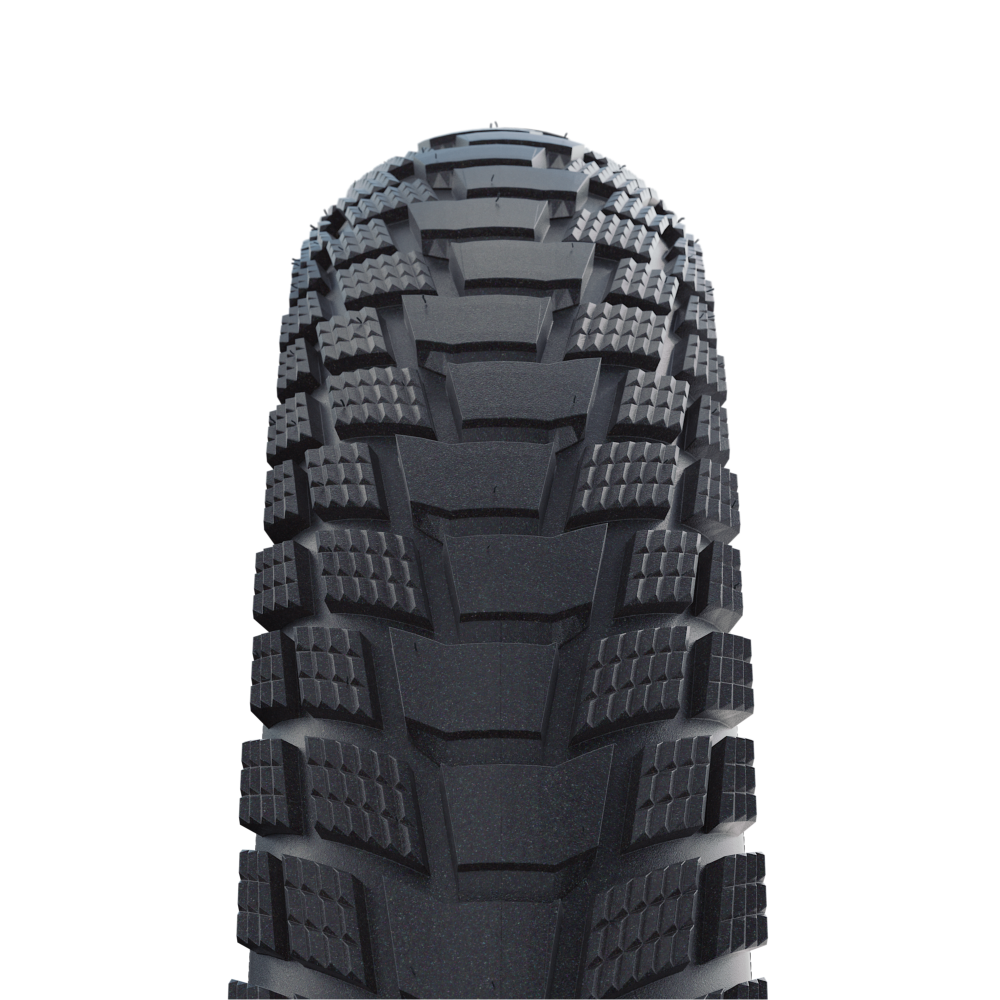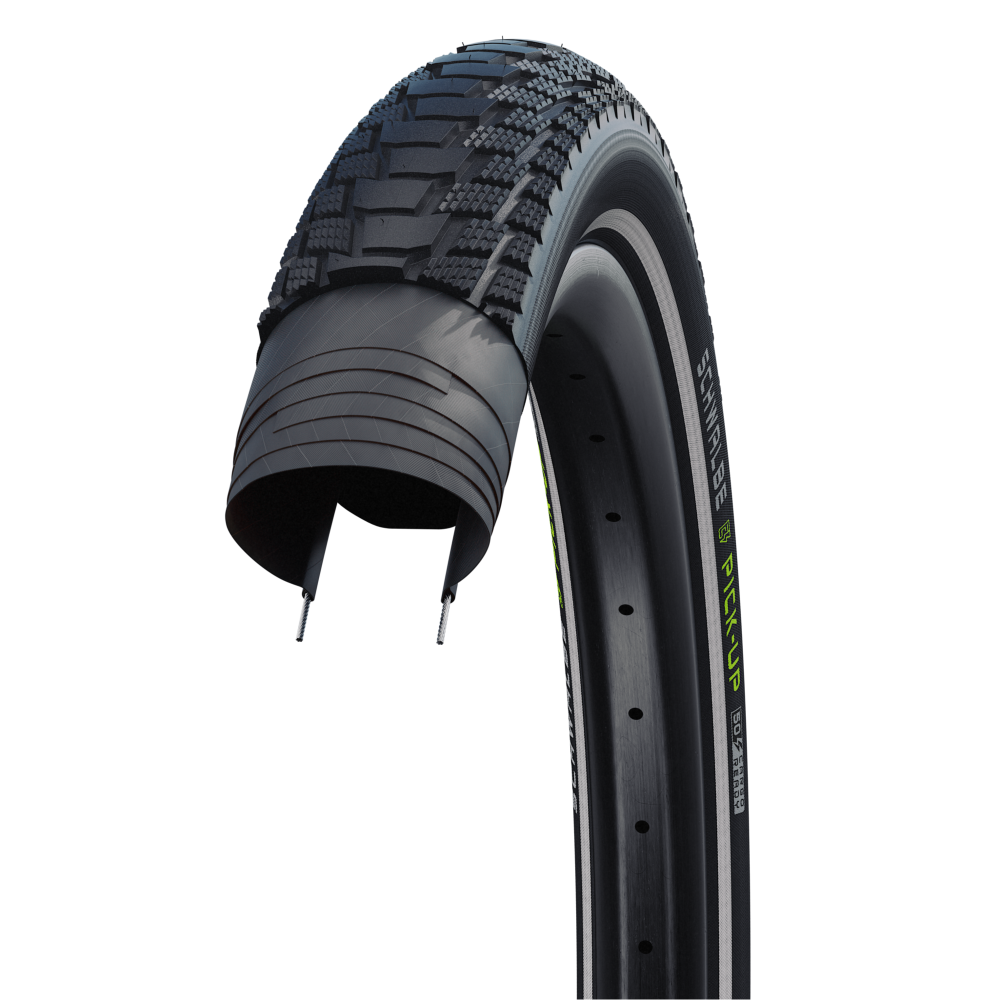 Product Description
SCHWALBE'S FIRST TRUE CARGO TIRE. Due to its extremely stable double carcass, the Schwalbe Pick-Up becomes a real packhorse and at the same time offers excellent puncture protection. In addition, the ADDIX E-Compound ensures exceptionally good riding performance and grip, even in the 20 '' version. With the ECE-R75 certification, the Schwalbe Pick-Up is the optimal choice for all e-cargo bikes.
SUPER DEFENSE: The extremely strong double carcass gives the tire excellent safety under heavy loads. Multiple carcass layers give the tire extra puncture protection.
RECOMMENDATION: In order to achieve the best possible performance under different loads, we recommend that you adjust the air pressure of your bike accordingly.
Best Use
Technical Data
Size:

ETRTO 55-406 (20x2.15 Inch)

Type:

Wired

Compound:

Addix E

Version:

Super Defense

Colour:

Black-Reflex

Seal:

Tube

Weight:

790 g

Pressure:

2.5-4.5 Bar (35-65 psi)

Maximum load:

115 kg

EPI:

2x67

E-Bike:

E-50

Profile:

HS609

Product number:

11159258

EAN:

4026495892537

Price:

US$53.00
Ratings
Features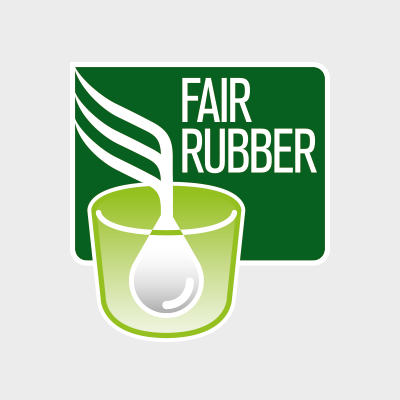 Fair Rubber
Schwalbe is the first tire manufacturer to offer products with Fairtrade rubber. Schwalbe pays a Fair Rubber premium for every kilogram of rubber. This premium is used exclusively to improve the living conditions of small farmers and their families. More information under fairrubber.org.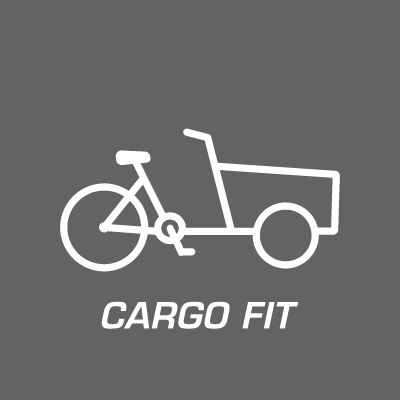 Cargo Fit
Special recommendation for use on cargo bikes. Robust tires with large volume, high puncture protection and high load capacity.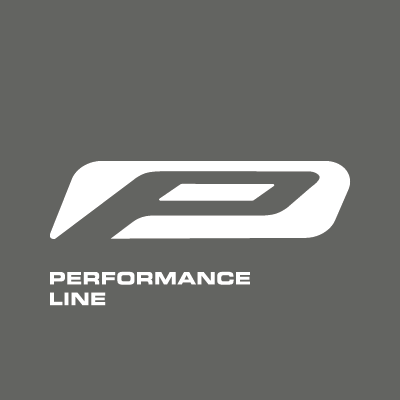 Performance Line
Excellent quality for intensive use.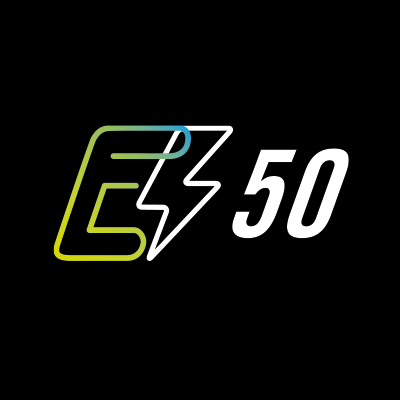 E-50
E-Bike tires with European ECE-R75 approval. Our recommendation for fast E-Bikes - S-Pedelecs with type approval, insurance, and motor assist over 25 km/h – for which a special tire approval is necessary.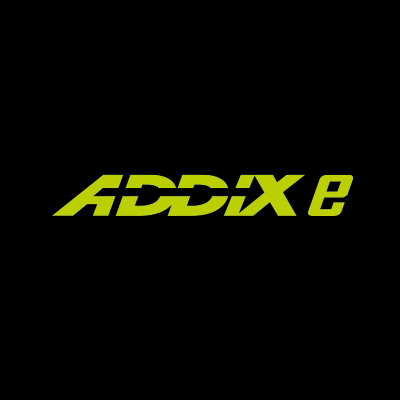 ADDIX E Compound
Specially developed for e-bikes. A rubber compound for maximum durability, low rolling resistance and exceptionally good grip even at high speeds.
Product overview
Find your perfect tire even faster. Use the search to narrow down the articles or
sort the tires with the arrows directly in the table according to your interest.
| | | | | INCH | ETRTO | SIZE | VERSION | SEAL | TYPE | E-BIKE | COMPOUND | COLOUR | BAR | PSI | WEIGHT | EPI | MAXIMUM LOAD | PRODUCT NUMBER | QUALITY | PRICE | |
| --- | --- | --- | --- | --- | --- | --- | --- | --- | --- | --- | --- | --- | --- | --- | --- | --- | --- | --- | --- | --- | --- |
| | | HS609 | 4026495919845 | 16" | 55-305 | 16x2.15 | Super Defense | Tube | Wired | E-50 | Addix E | Black-Reflex | 2.5-4.5 | 35-65 | 590 g | 2x67 | | 11159416 | Performance Line | US$53.00 | |
| | | HS609 | 4026495892537 | 20" | 55-406 | 20x2.15 | Super Defense | Tube | Wired | E-50 | Addix E | Black-Reflex | 2.5-4.5 | 35-65 | 790 g | 2x67 | 115 kg | 11159258 | Performance Line | US$53.00 | |
| | | HS609 | 4026495905350 | 20" | 65-406 | 20x2.60 | Super Defense | Tube | Wired | E-50 | Addix E | Black-Reflex | 2.0-4.0 | 30-55 | 980 g | 2x67 | 128 kg | 11159366 | Performance Line | US$53.00 | |
| | | HS609 | 4026495892575 | 20" | 60-406 | 20x2.35 | Super Defense | Tube | Wired | E-50 | Addix E | Black-Reflex | 2.0-4.5 | 30-65 | 910 g | 2x67 | 125 kg | 11159259 | Performance Line | US$53.00 | |
| | | HS609 | 4026495902465 | 24" | 55-507 | 24x2.15 | Super Defense | Tube | Wired | E-50 | Addix E | Black-Reflex | 2.5-4.5 | 35-65 | 1040 g | 2x67 | 136 kg | 11159340 | Performance Line | US$53.00 | |
| | | HS609 | 4026495905398 | 24" | 65-507 | 24x2.60 | Super Defense | Tube | Wired | E-50 | Addix E | Black-Reflex | 2.0-4.0 | 30-55 | 1230 g | 2x67 | 155 kg | 11159367 | Performance Line | US$53.00 | |
| | | HS609 | 4026495902502 | 24" | 60-507 | 24x2.35 | Super Defense | Tube | Wired | E-50 | Addix E | Black-Reflex | 2.0-4.5 | 30-65 | 1150 g | 2x67 | 145 kg | 11159341 | Performance Line | US$53.00 | |
| | | HS609 | 4026495892612 | 26" | 60-559 | 26x2.35 | Super Defense | Tube | Wired | E-50 | Addix E | Black-Reflex | 2.0-4.5 | 30-65 | 1250 g | 2x67 | 160 kg | 11159260 | Performance Line | US$53.00 | |
| | | HS609 | 4026495892735 | 26" | 55-559 | 26x2.15 | Super Defense | Tube | Wired | E-50 | Addix E | Black-Reflex | 2.5-4.5 | 35-65 | 1090 g | 2x67 | 155 kg | 11159144 | Performance Line | US$53.00 | |
| | | HS609 | 4026495907279 | 26" | 65-559 | 26x2.60 | Super Defense | Tube | Wired | E-50 | Addix E | Black-Reflex | 2.0-4.0 | 30-55 | 1320 g | 2x67 | 165 kg | 11159372 | Performance Line | US$53.00 | |
| | | HS609 | 4026495892650 | 27.5" | 60-584 | 27.5x2.35 | Super Defense | Tube | Wired | E-50 | Addix E | Black-Reflex | 2.0-4.5 | 30-65 | 1290 g | 2x67 | 165 kg | 11159261 | Performance Line | US$53.00 | |
| | | HS609 | 4026495892698 | 27.5" | 65-584 | 27.5x2.60 | Super Defense | Tube | Wired | E-50 | Addix E | Black-Reflex | 2.0-4.0 | 30-55 | 1390 g | 2x67 | 170 kg | 11159262 | Performance Line | US$53.00 | |