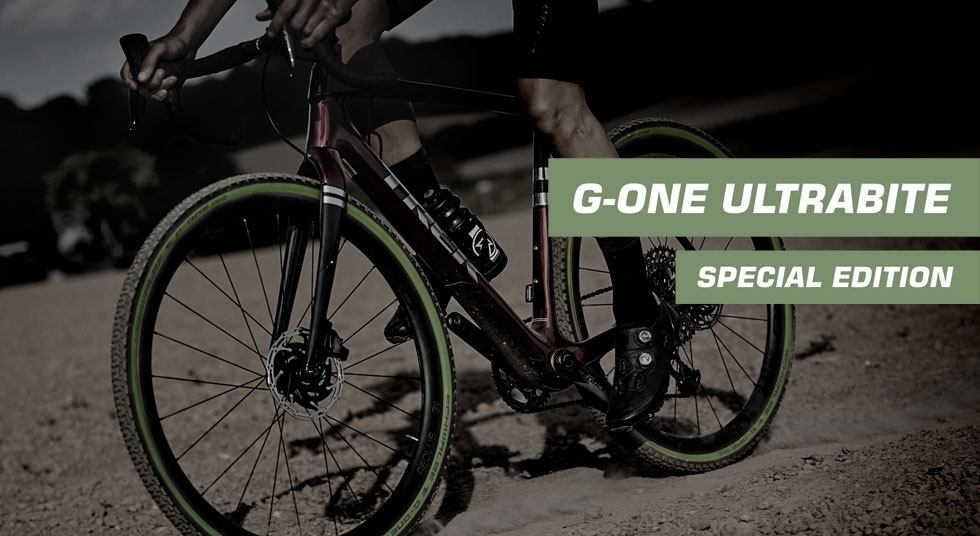 GRAVEL IN GREEN:
---
THE G-ONE ULTRABITE OLIVE GREEN
We asked you on Instagram - you chose your favorite color: The Special Edition G-One Ultrabite fascinates with sidewalls in an extraordinary Olive Green. A skin design that makes every Gravel bike an eye-catcher. At the same time, the G-One Ultrabite impresses with its uncompromising off-road properties.
CREATED FOR GRAVEL WITHOUT LIMITS
With its aggressive tread design, the G-One Ultrabite is the first choice for off-road use. The cassette studs in the middle of the tread provide outstanding grip and unprecedented traction. The robust side lugs deliver safety when steeply Inclined negotiating tight curves. The stable construction with Tubeless Easy technology noticeably extends the tire's off-road performance. The G-One Ultrabite is completed with the versatile Addix Speedgrip Compound. Discover all the details now!
TO THE G-ONE ULTRABITE >>