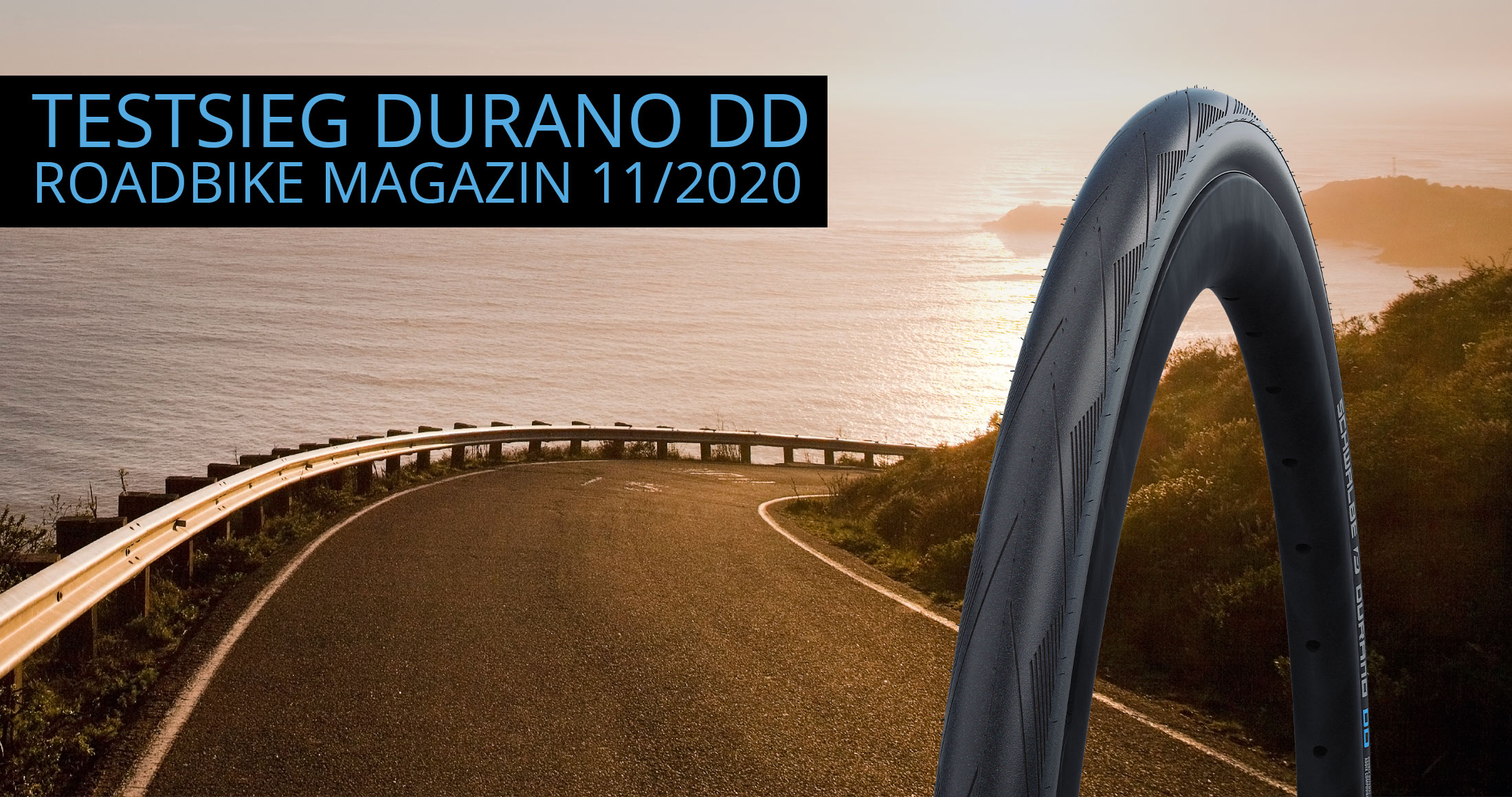 TEST VICTORY FOR THE SCHWALBE DURANO DD
---
IN THE ROADBIKE MAGAZINE TEST
The current issue (11/2020) of Roadbike magazine is dedicated to seven different models of all-season tires. The all-rounders among road bike tires combine perfect grip with plenty of puncture protection and enormous durability. This makes them the ideal companions for autumn tours when you must be prepared for all eventualities in terms of weather.
We were with our Schwalbe Durano DD with the party in the current test report and could secure the test victory! Find out more about the test & tires here:
THE ADVANTAGES OF ALL-SEASON TIRES
All-season tires are real all-rounders. Especially now in the fall, when you must expect a wide variety of weather conditions on the road, this is an enormous advantage. With all-season tires, the focus is clearly on the balance of grip, puncture resistance and long durability. This makes them the ideal all-rounders - from after-work rides to daily commuting.
THE SCHWALBE DURANO DD IN THE TEST
---
Thanks to the combination of Double Defense and Race Guard, the Schwalbe Durano DD offers excellent puncture protection. "In terms of sidewall puncture resistance, the Schwalbe Durano DD comes out on top"; this reduces the likelihood of slashed sidewalls, which often means the end of the tour.
However, this is by no means at the expense of the riding characteristics. The Schwalbe Durano DD rolls smoothly despite enormous grip and puncture protection. "Schwalbe's Durano DD even rolls only four watts heavier than its 25-millimeter-wide racing counterpart Pro One - and thus better than some of the competition's top tires."
LEARN MORE >>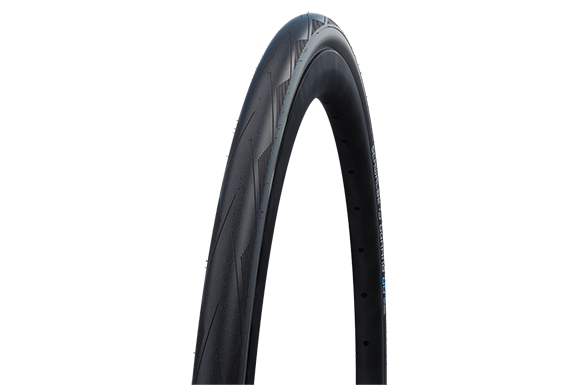 In autumn-winter conditions, the right tire set-up is more crucial than ever: as the only point of contact with the ground, tires not only influence riding enjoyment, but also safety. The Schwalbe Durano DD offers excellent grip and top puncture protection. Thanks to its balanced performance, it is thus the ideal choice for riding with great pleasure and safety even in more adverse conditions.
The entire test report can be read in the issue (11/2020) of Roadbike magazine.