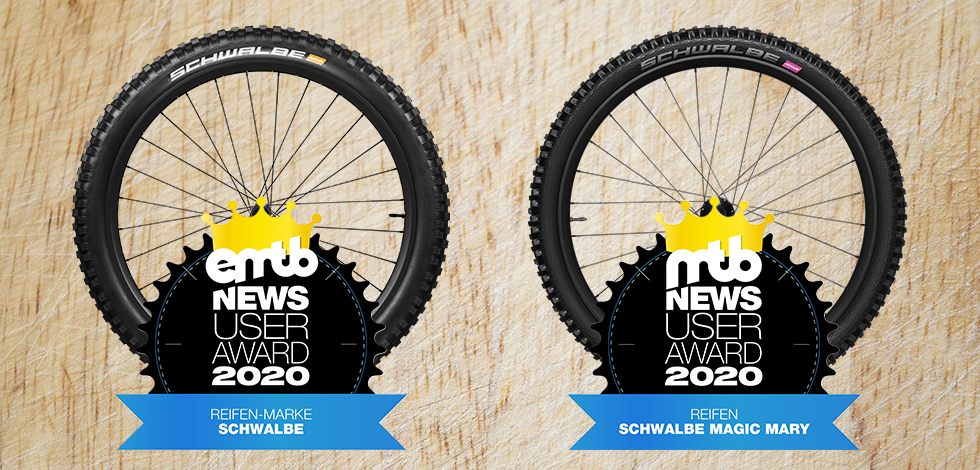 SCHWALBE BECOMES "BEST TIRE BRAND"
---
AT THE EMTB-NEWS USER AWARD 2020
The readers of eMTB-News.de have decided: Schwalbe is the "Best Tire Brand" 2020. In addition, the MTB tire Schwalbe Magic Mary was named "Tire of the Year" at the User Award 2020 of sister title mtb-News.de. Schwalbe is very pleased about both awards and thanks the MTB community for the trust shown.
More than 5,000 readers cast their votes for the eMTB-News User Award 2020. A whopping 41 percent of them voted for Schwalbe. Schwalbe had already secured the title of "Best Tire Brand" in this award the previous year.
In the MTB News User Award 2020, the editorial team received almost 14,000 reader votes. In the "Tire of the Year" category, the majority of votes went to the Schwalbe Magic Mary. The Gravity classic for downhill and enduro athletes thus took a commanding lead of all MTB tires evaluated.