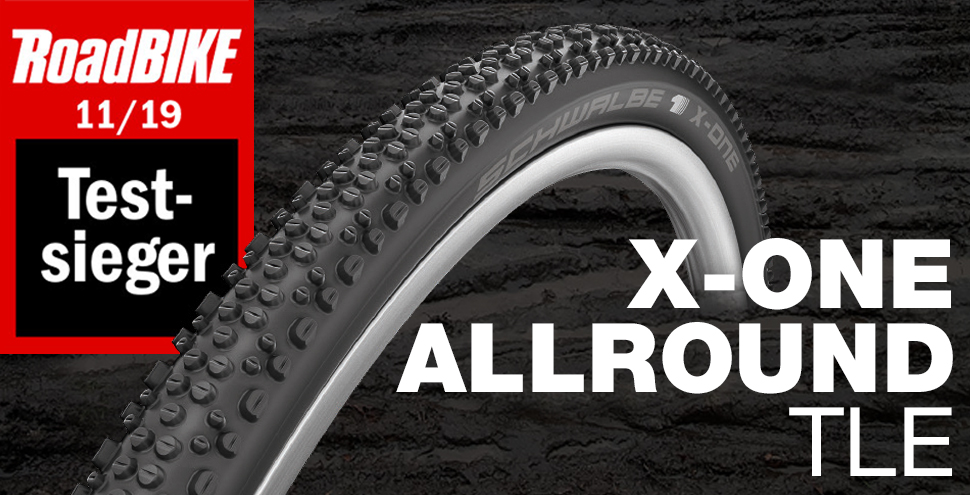 OUTSTANDING TEST VICTORY!
---
SCHWALBE X-ONE
With an incredible 18-point lead, X-One Allround secures the roadbike test victory. "Schwalbe's narrow X-One is very agile, conveys a lot of safety on any surface and impresses with top traction, especially since mud comes off quickly. In addition, there are top values in puncture protection." Writes the magazine suitably to the beginning of the cross season.
Test verdict: "outstanding" (92 out of 100 possible points)
The entire test can be read in Roadbike 11/2019
Tubeless tires are the ideal choice for crossers: The rolling resistance is low, changing a tire is easy and the costs are low compared to tubular tires. Schwalbe is the leading manufacturer of tubeless tires in the cross, gravel and road bike segment. Through years of experience and intensive cooperation with wheel and rim manufacturers, Schwalbe succeeds in producing tubeless tires that are child's play to mount. Meaning the tires can be easily mounted and usually a normal floor pump is quite sufficient for inflation.