CONGRATULATIONS TO THE KING OF HAWAII
---
We salute this fantastic performance by our athlete Patrick Lange at the triathlon mecca. He became the triathlon world champion once again with a record-breaking time. He completed the 3.86 km swim, 180.2 km cycle ride, and 42.195 km run in just 7:52:39 hours. He beat his record time from the previous year by 9 minutes and 2 seconds and successfully defended his world title.
SPEED ON TWO WHEELS
Lange was almost apologetic for his time on the bike of just 4:16:05 hours: "I have to admit it's a cycling time you wouldn't usually expect from me. I achieved the highest average wattage of my career." We like to think that the fastest racing bike tire in the world, our Schwalbe Pro One Tubeless, contributed to that achievement.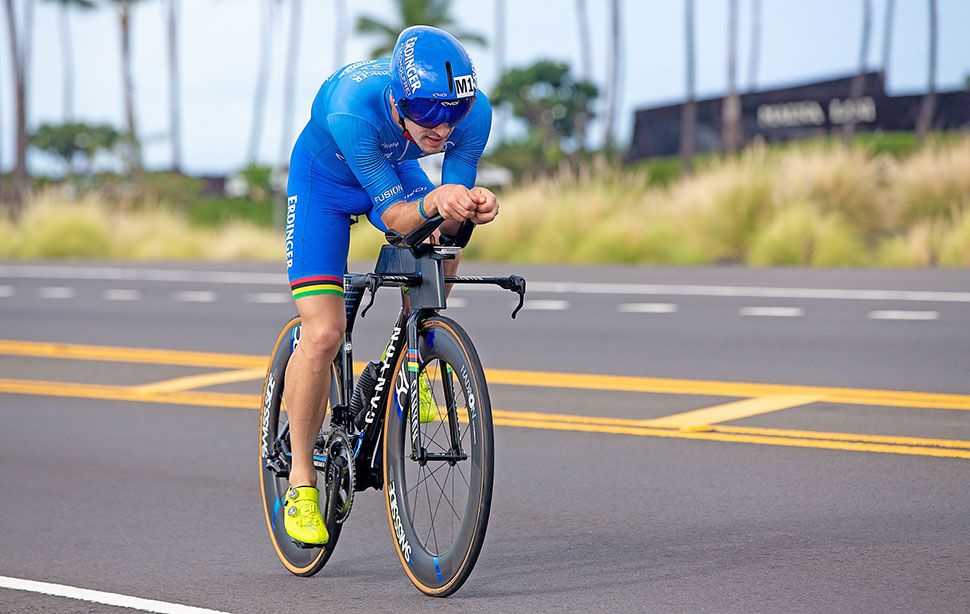 TIME FOR ROMANCE
The champion topped his victory in Hawaii with a marriage proposal to his girlfriend. She responded with a heartfelt kiss, which we guess can safely be interpreted as a "yes".
THE FASTEST RACING BIKE TIRES IN THE WORLD
The latest generation of tubeless tires. Cyclists love them: They're fast. They're reliable. And they're lightweight - thanks to their patented MicroSkin construction. Rolling resistance is minimal! All-round safety and puncture protection are exceptional, especially in combination with Schwalbe Doc Blue Professional Tire Sealant. Schwalbe's absolute top model. While the Schwalbe Pro One can also be ridden on a tube, it is tubeless mode that plays to its true strengths.
GO TO THE SCHWALBE PRO ONE >>