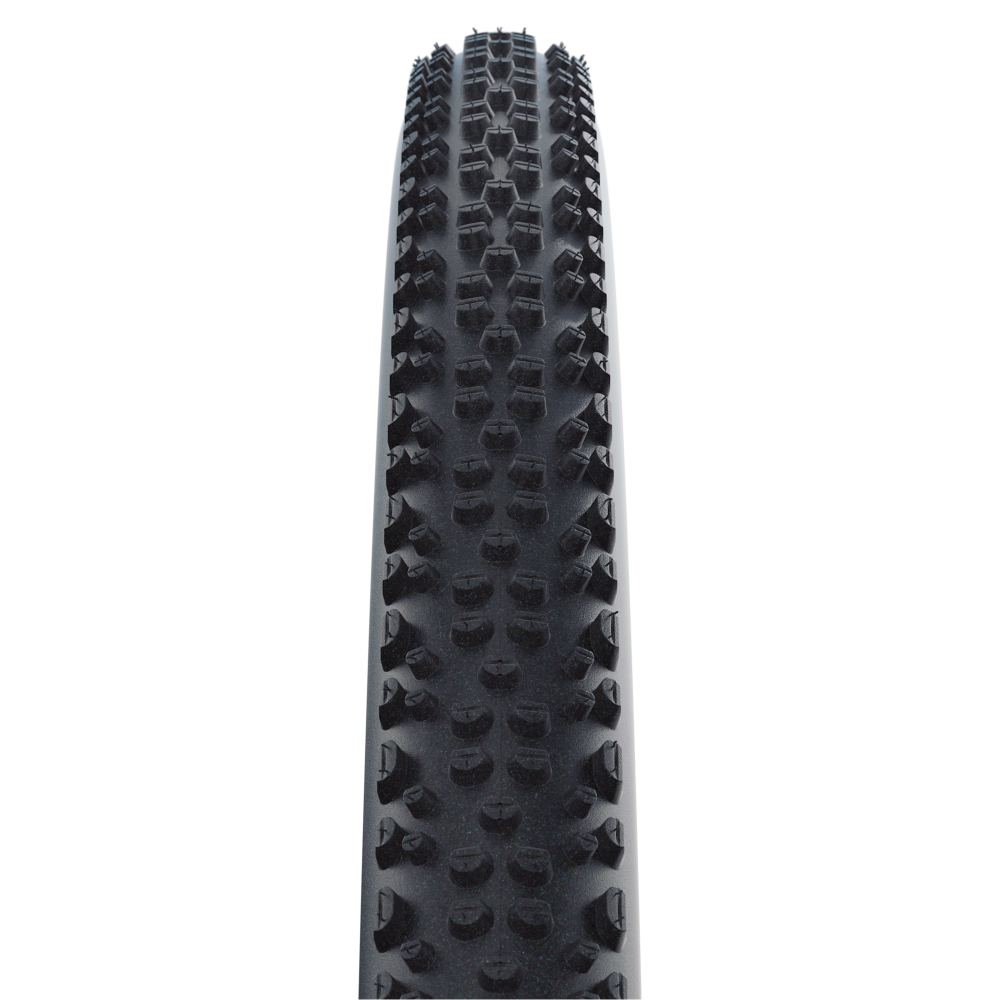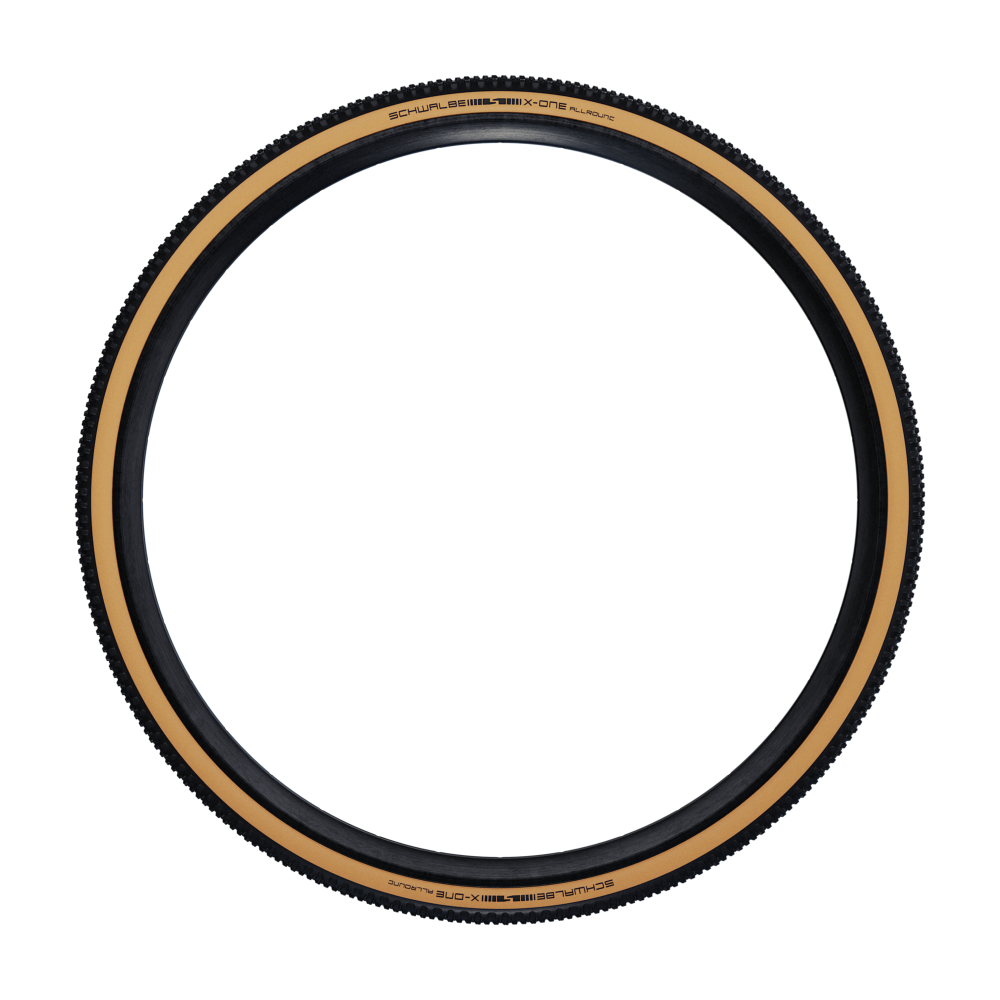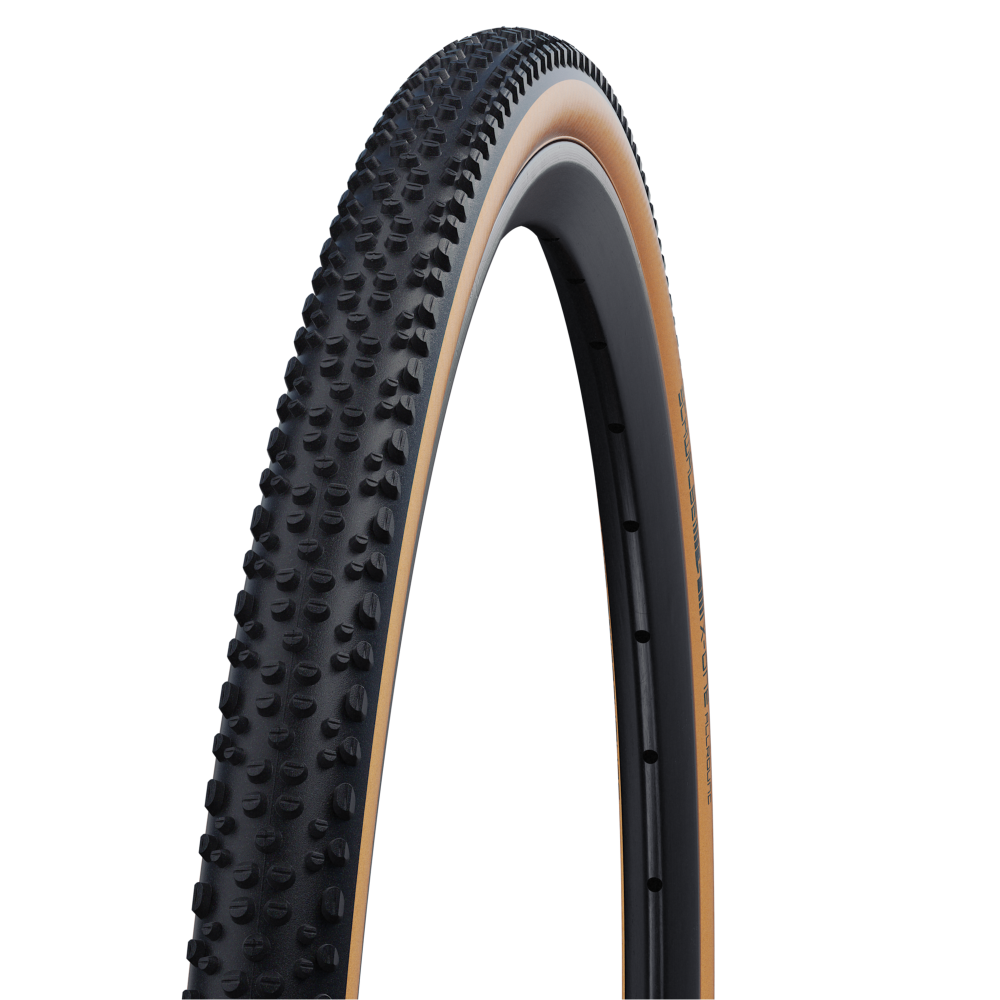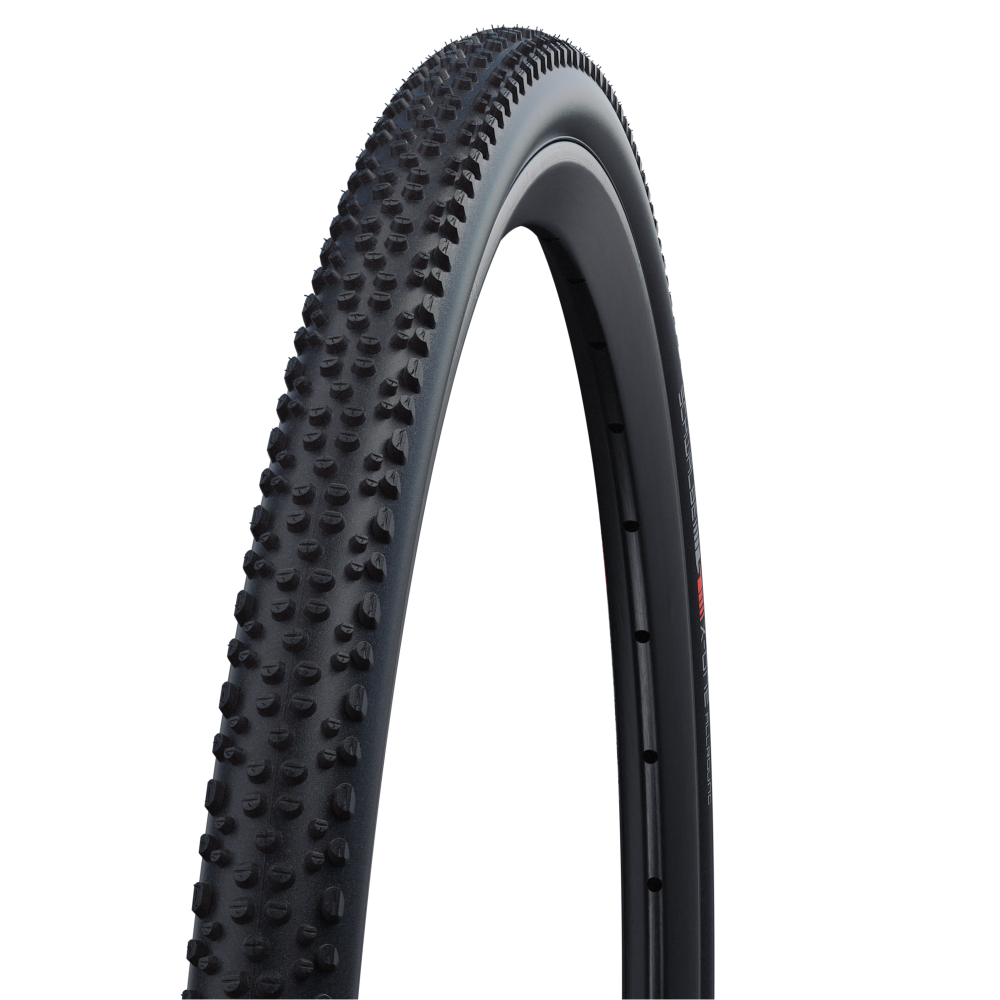 /
Schwalbe X-One Allround
Sale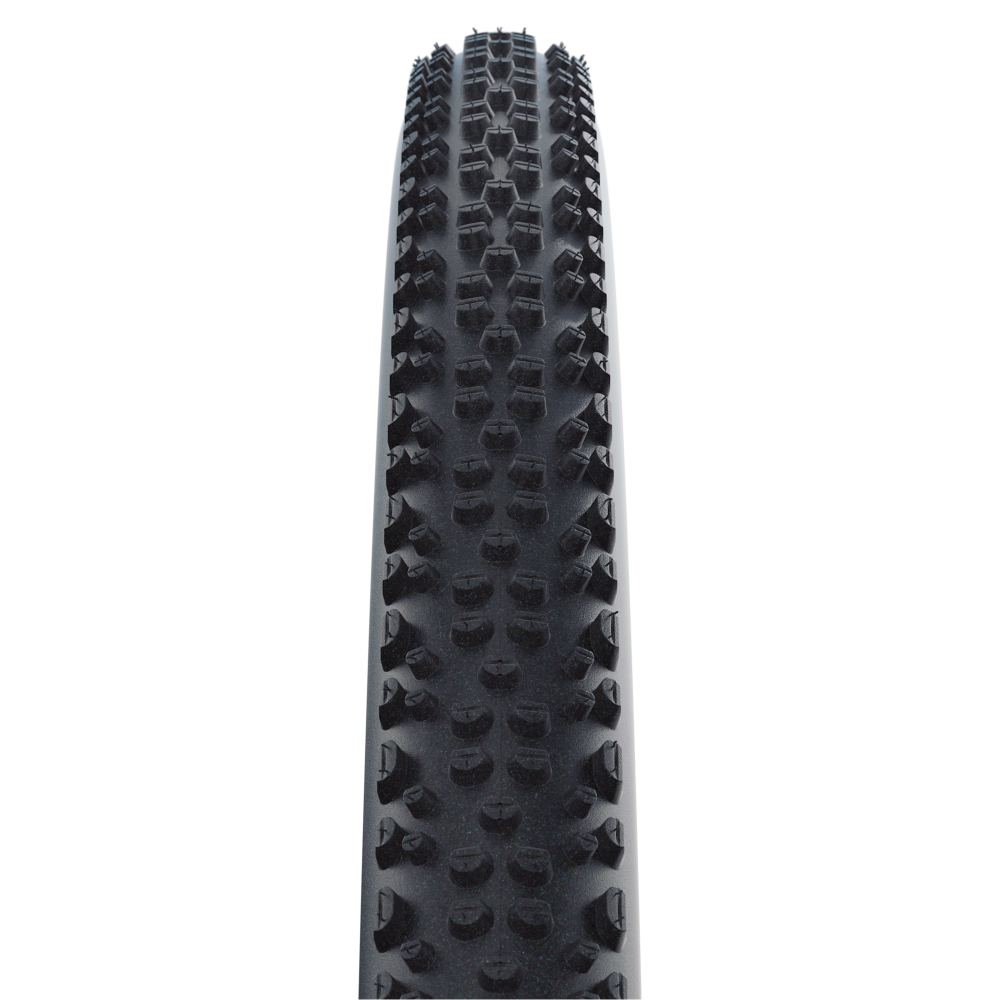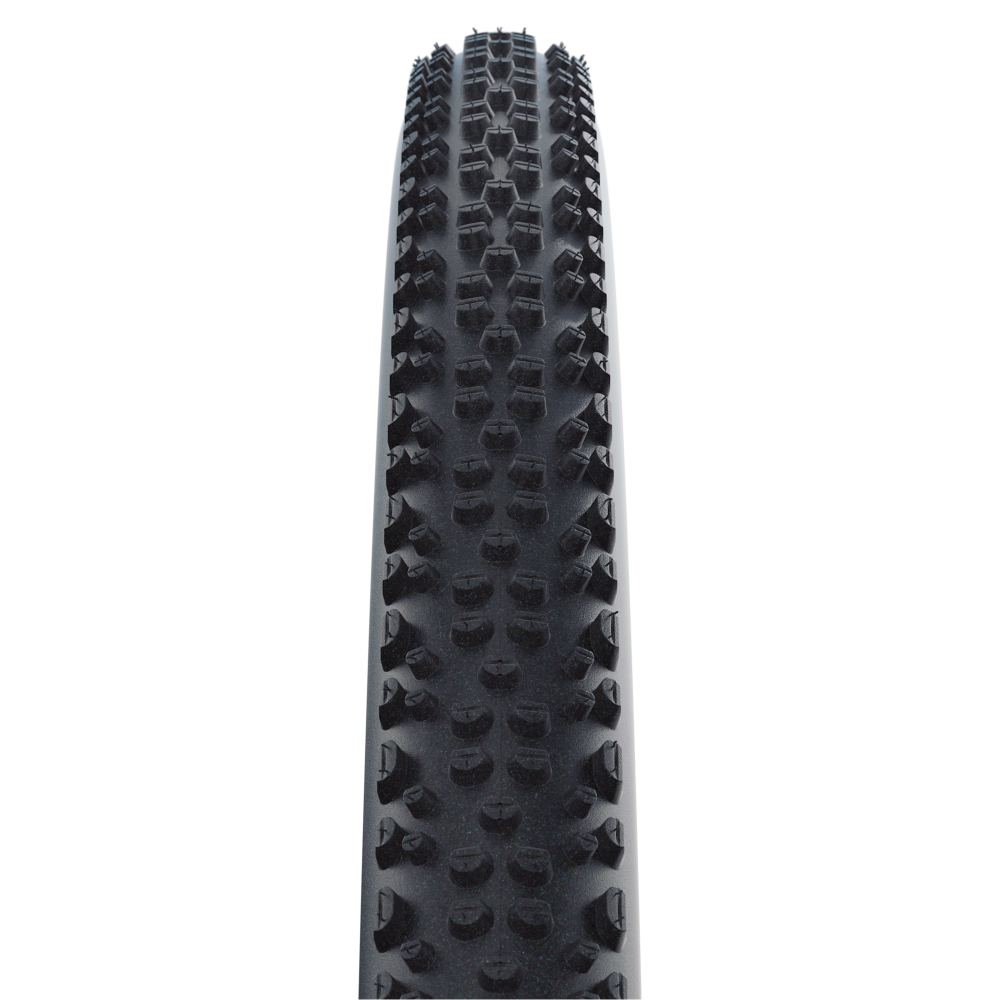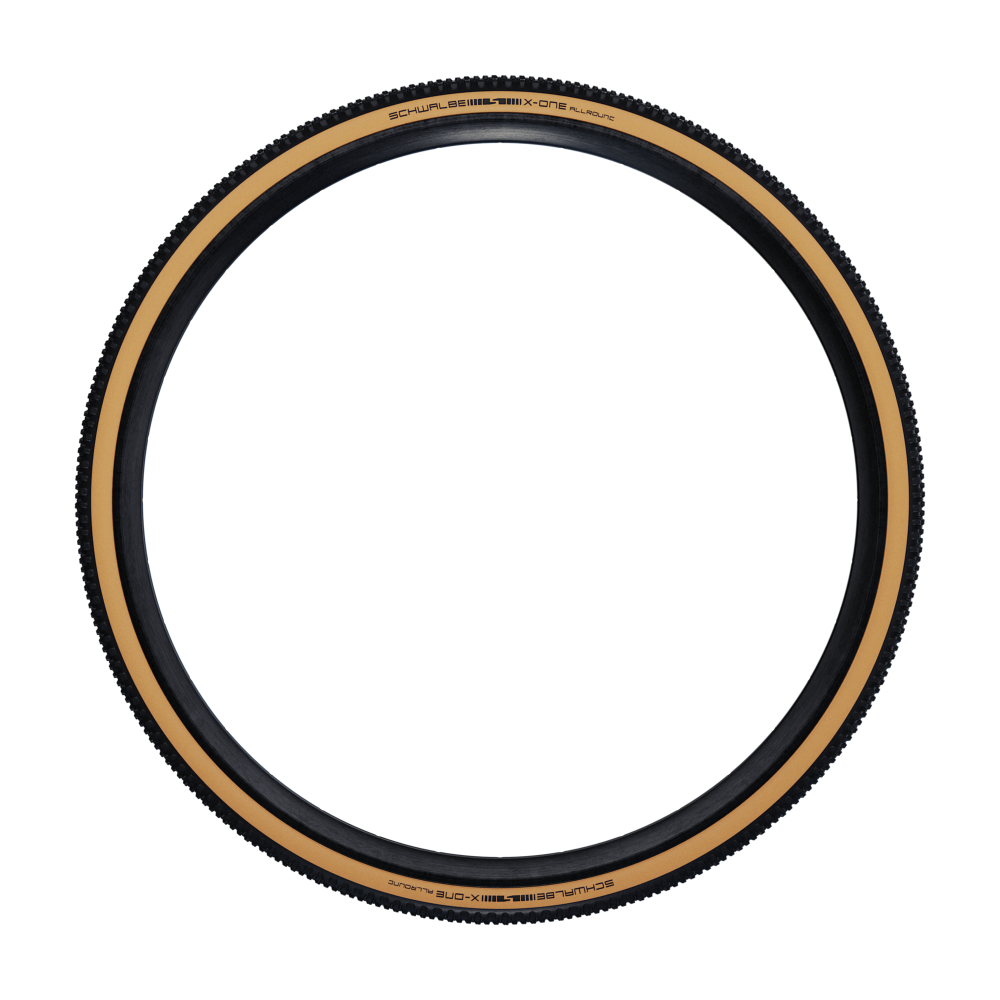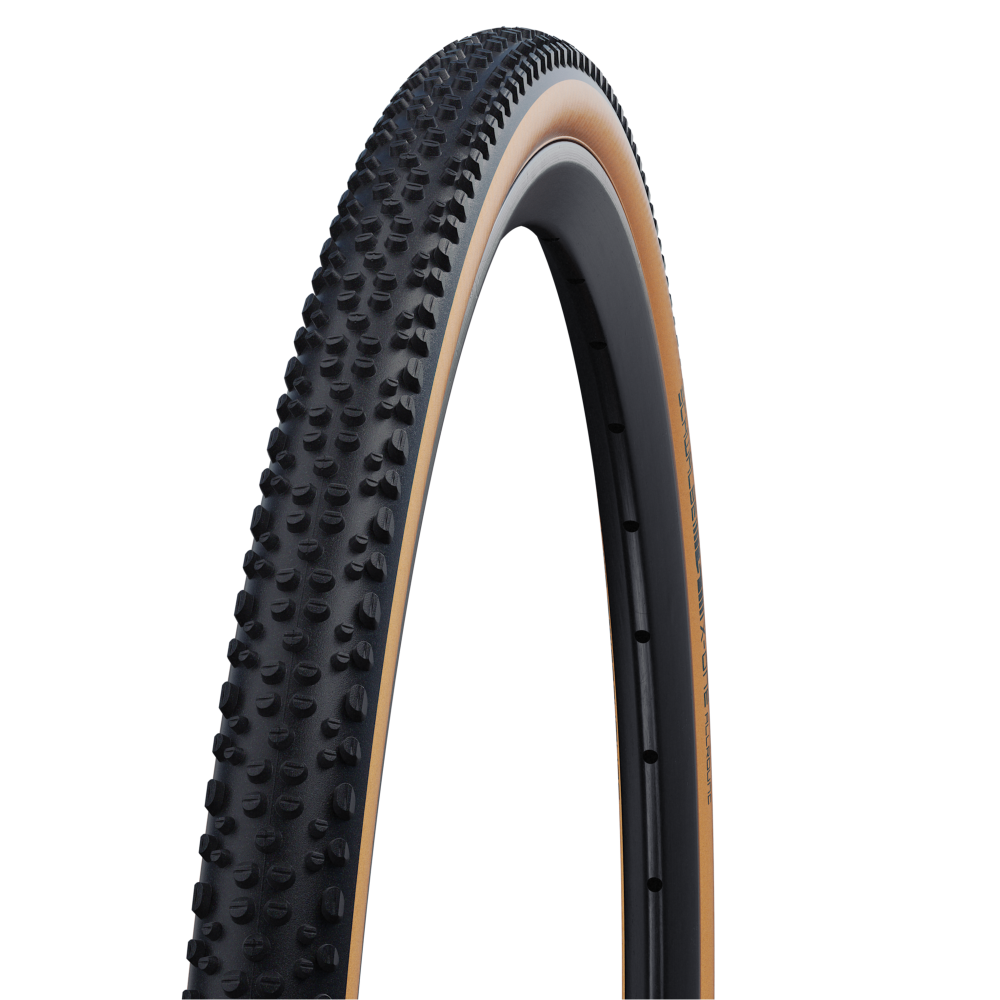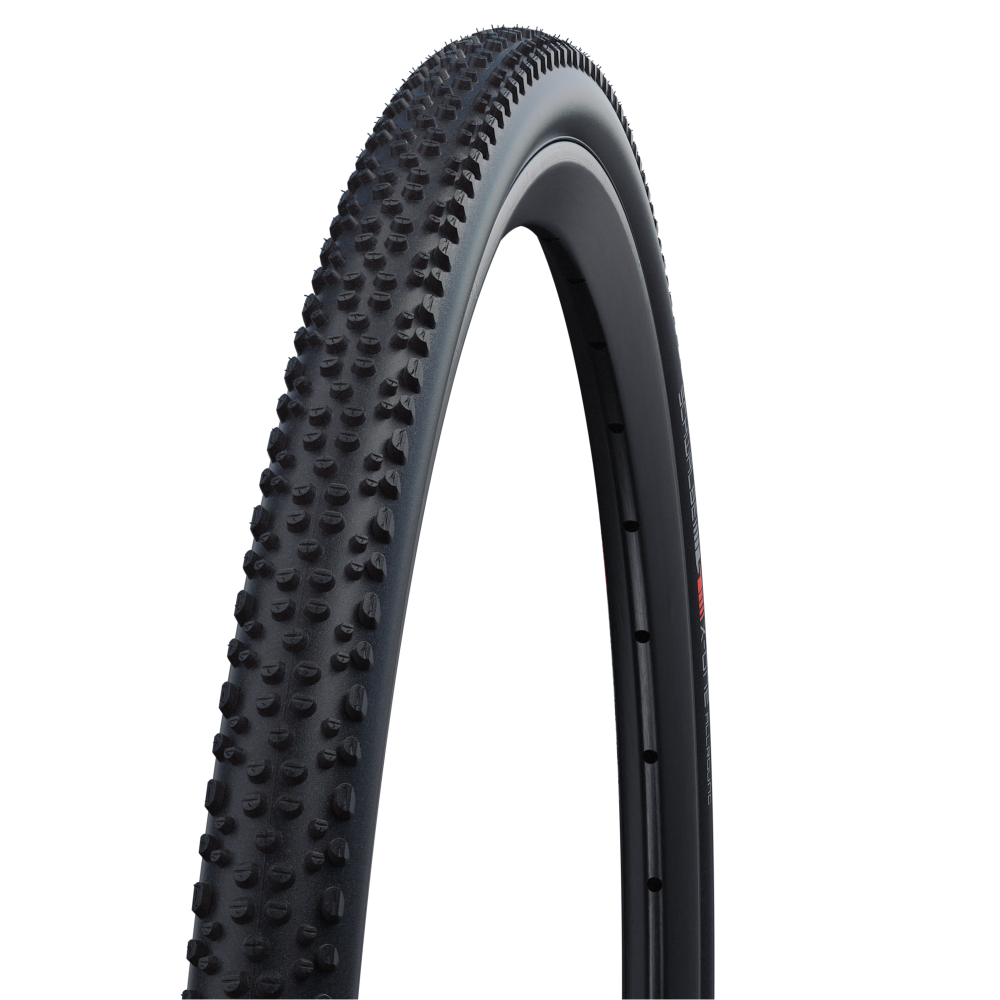 Product Description
A CYCLO-CROSS TIRE FOR ALL CONDITIONS. Fast and grippy at the same time on paved and loose terrain, in dry or wet conditions. The "Allround" offers everything for the perfect cyclo-cross race.
Pronounced side studs for high cornering speed in dry and wet conditions.
Best performance is provided by the X-One Allround with Tubeless Easy technology, used tubeless.
Best Use
Technical Data
Size:

ETRTO 33-584 (27.5x1.30 Inch)

Type:

Folding

Compound:

Addix Speedgrip

Version:

Evolution

Colour:

Black

Seal:

Tubeless

Weight:

340 g

Pressure:

2.8-4.8 Bar (40-70 psi)

Maximum load:

75 kg

EPI:

127

Profile:

HS467

Product number:

11600959

EAN:

4026495804462

Price:

US$63.64
Ratings
Product overview
Find your perfect tire even faster. Use the search to narrow down the articles or
sort the tires with the arrows directly in the table according to your interest.
INCH
ETRTO
SIZE
VERSION
SEAL
TYPE
E-BIKE
COMPOUND
COLOUR
BAR
PSI
WEIGHT
EPI
MAXIMUM LOAD
PRODUCT NUMBER
QUALITY
PRICE

HS467
4026495886482
27.5"
33-584
27.5x1.30,650Bx33
Super Ground
Tubeless
Folding
E-25
Addix Speedgrip
Black
2.8-4.8
40-70
370 g
67
75 kg
11600959.01
Evolution Line
US$88.00

HS467
4026495804462
27.5"
33-584
27.5x1.30,650Bx33
Evolution
Tubeless
Folding
Addix Speedgrip
Black
2.8-4.8
40-70
340 g
127
75 kg
11600959
Evolution Line
US$63.64

US$79.55

HS467A
4026495813563
28"
33-622
28x1.30,700x33C
Evolution
Tubeless
Folding
Onestar
Black
2.8-4.8
40-70
360 g
127
75 kg
11601006
Evolution Line
US$63.64

US$79.55

HS467A
4026495920544
28"
33-622
28x1.30,700x33C
RaceGuard
Tubeless
Folding
Addix
Black
2.8-4.8
40-70
390 g
67
70 kg
11654221
Performance Line
US$53.00

HS467A
4026495886543
28"
33-622
28x1.30,700x33C
Super Ground
Tubeless
Folding
E-25
Addix Speedgrip
Black
2.8-4.8
40-70
380 g
67
75 kg
11601006.01
Evolution Line
US$88.00

HS467
4026495886666
28"
35-622
28x1.35,700x35C
Super Ground
Tubeless
Folding
E-25
Addix Speedgrip
Black
2.8-4.8
40-70
390 g
67
75 kg
11601005.01
Evolution Line
US$88.00

HS467A
4026495886604
28"
33-622
28x1.30,700x33C
RaceGuard
Tubeless
Folding
E-25
Addix
Classic
2.8-4.8
40-70
390 g
67
70 kg
11654083.01
Performance Line
US$53.00

HS467A
4026495920520
28"
33-622
28x1.30,700x33C
RaceGuard
Tubeless
Folding
Addix
Bronze Sidewall
2.8-4.8
40-70
390 g
67
70 kg
11654291
Performance Line
US$53.00