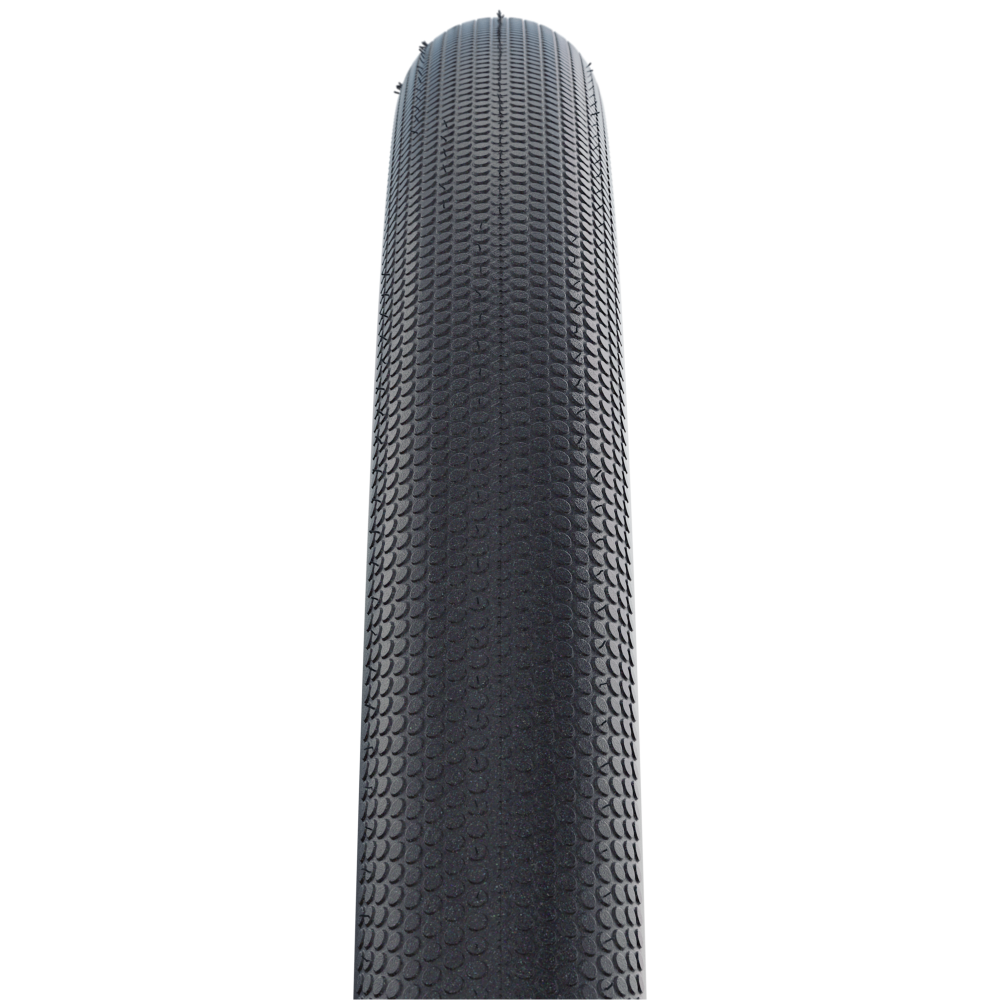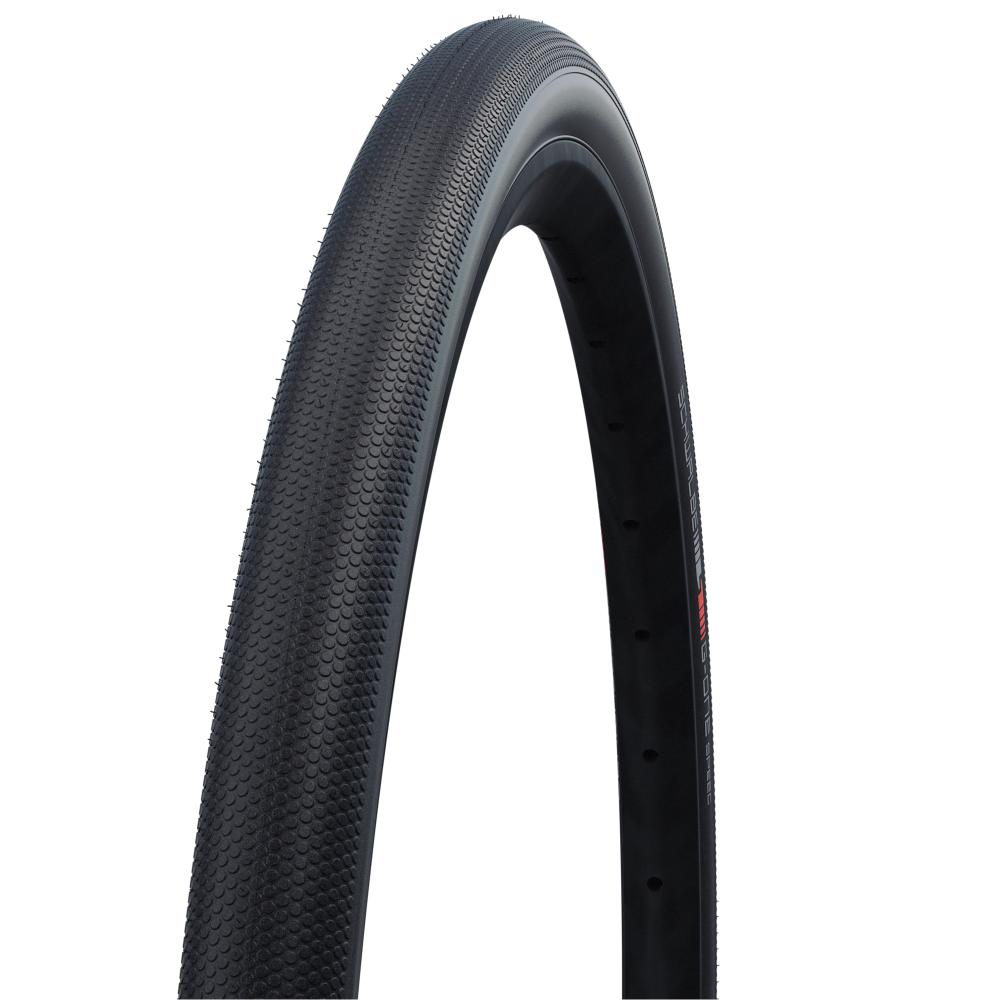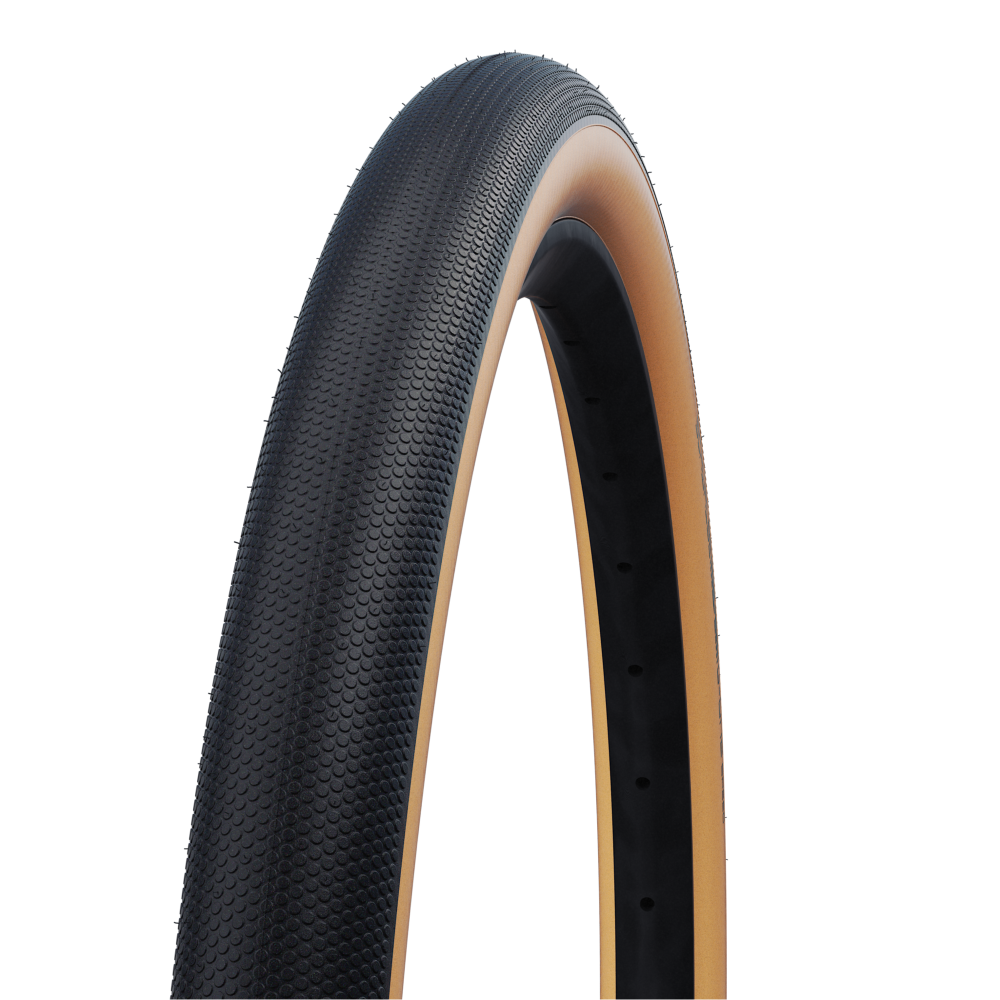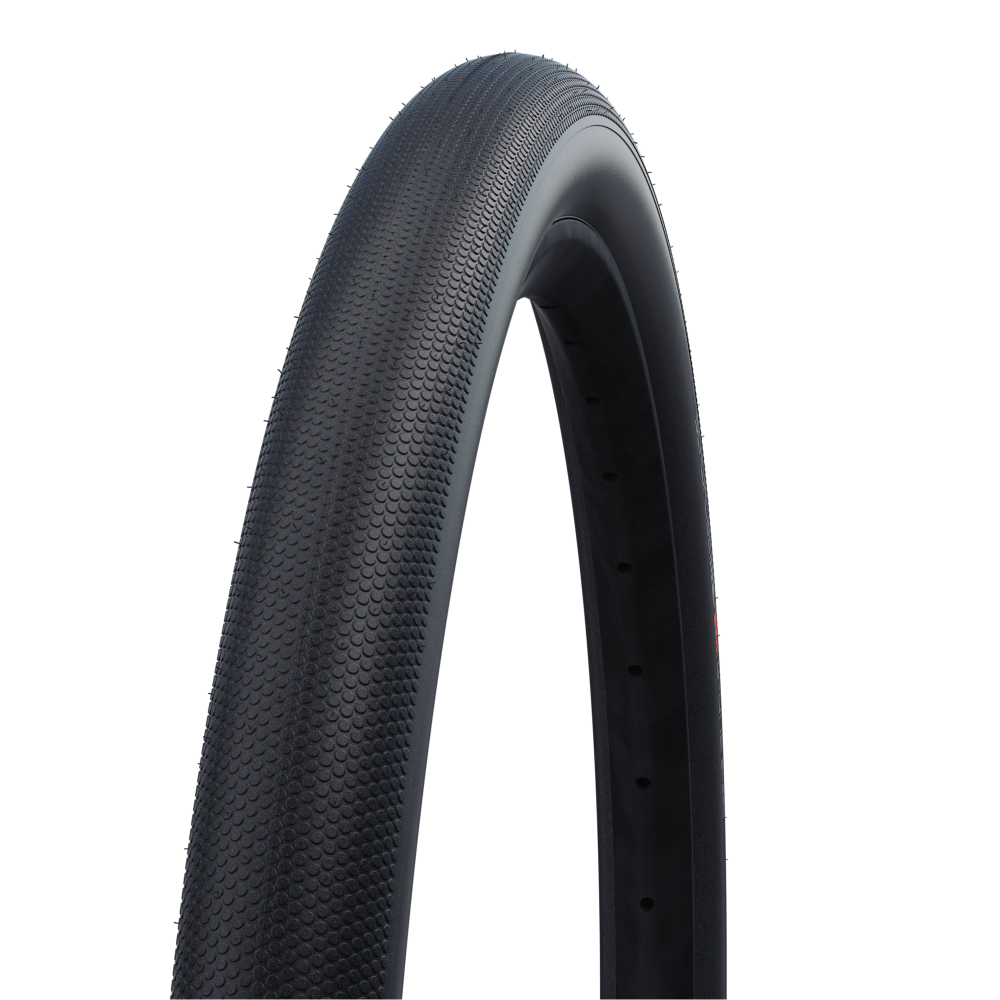 /
Schwalbe G-One Speed
THE SPECIAL ONE. G-One Speed is above all a pro...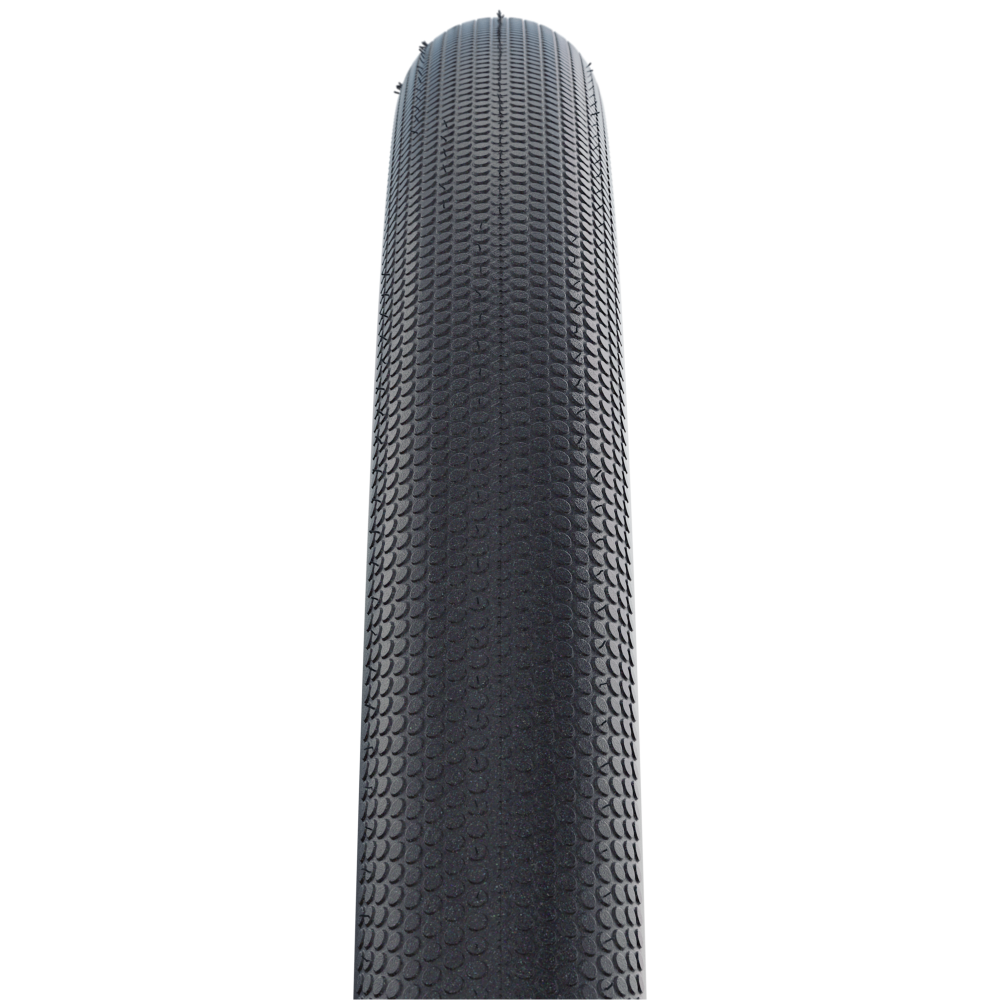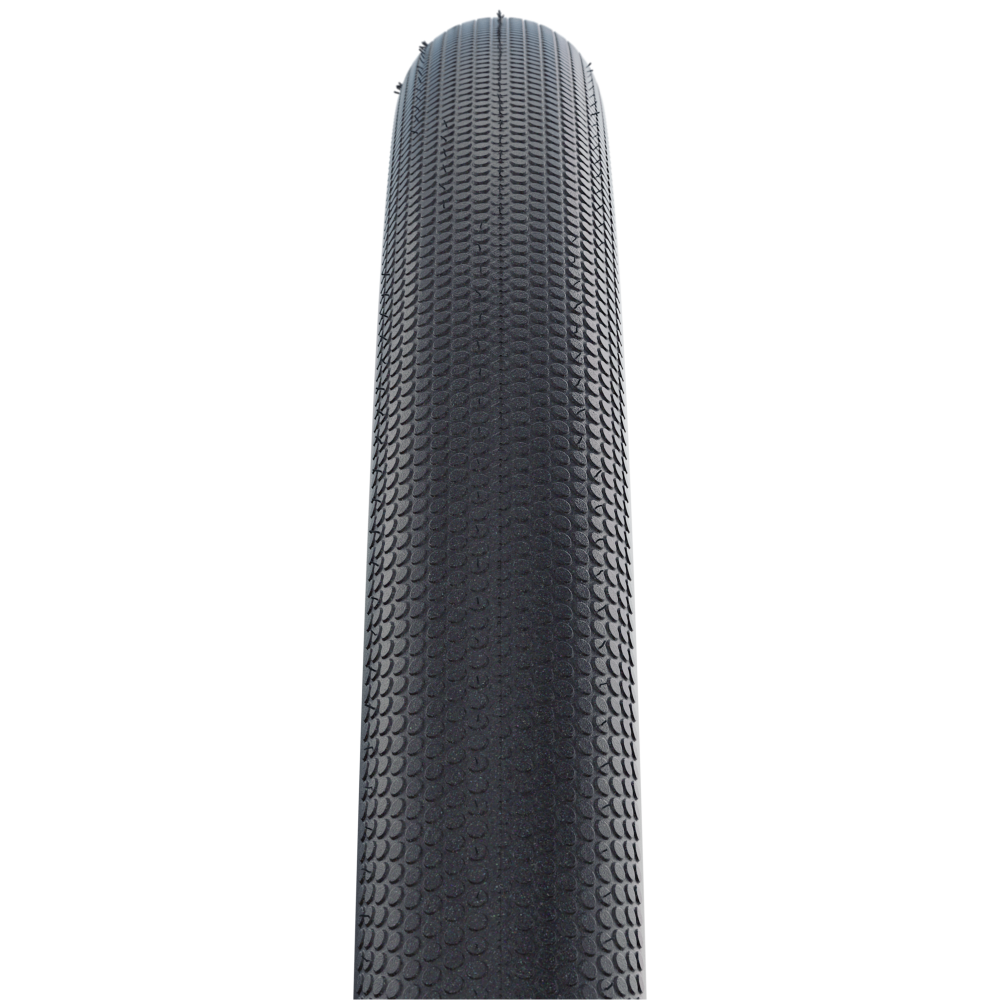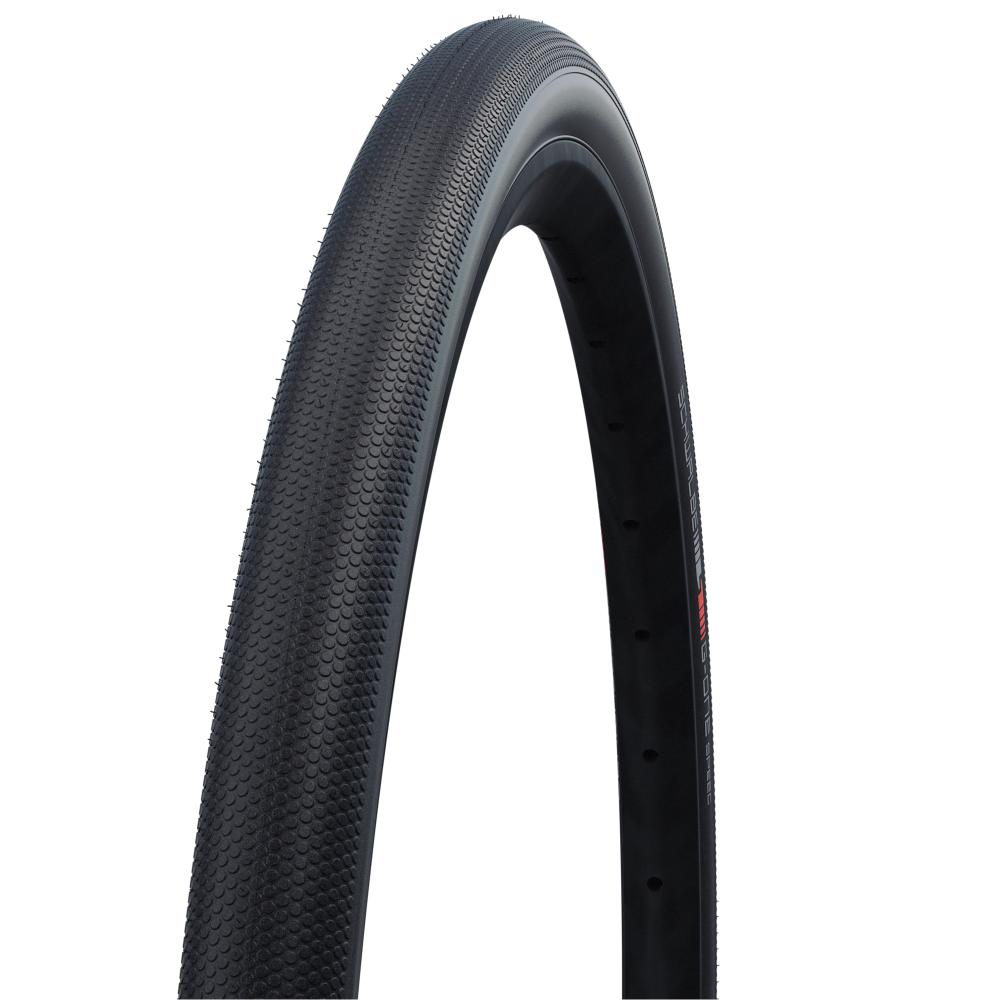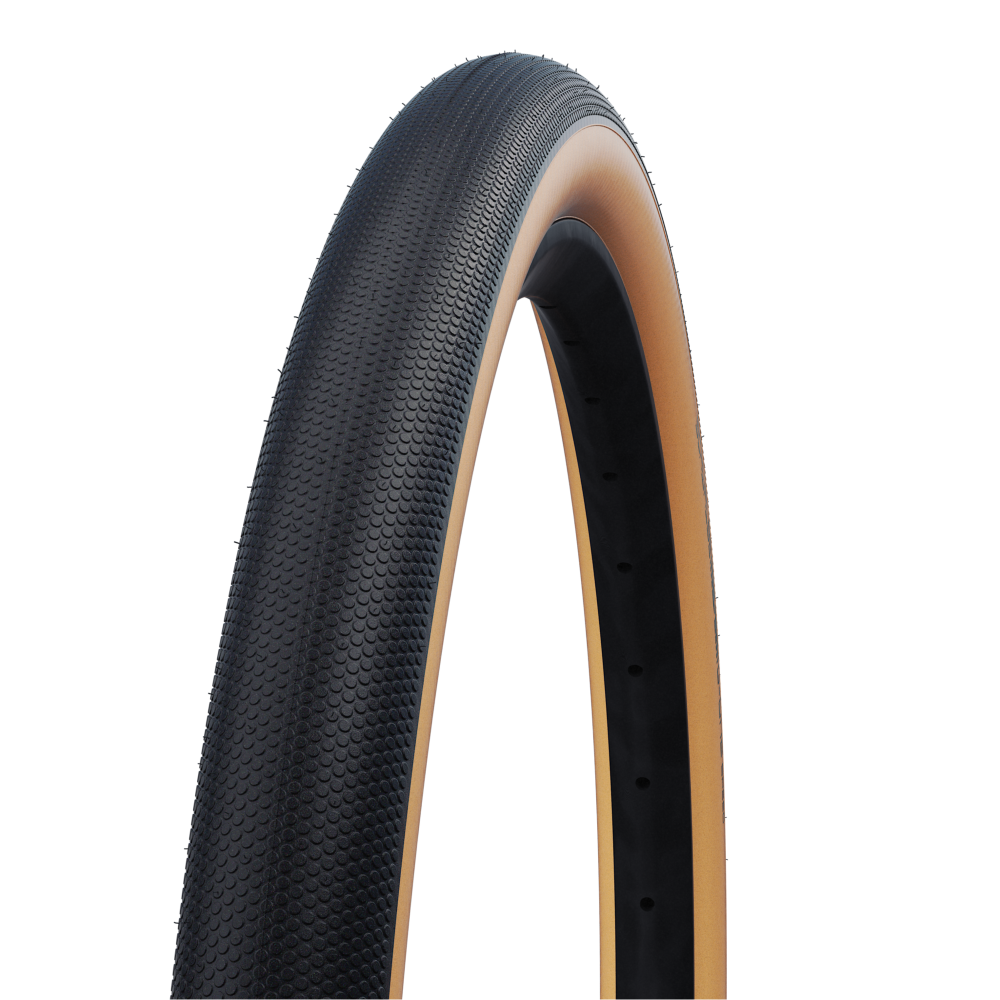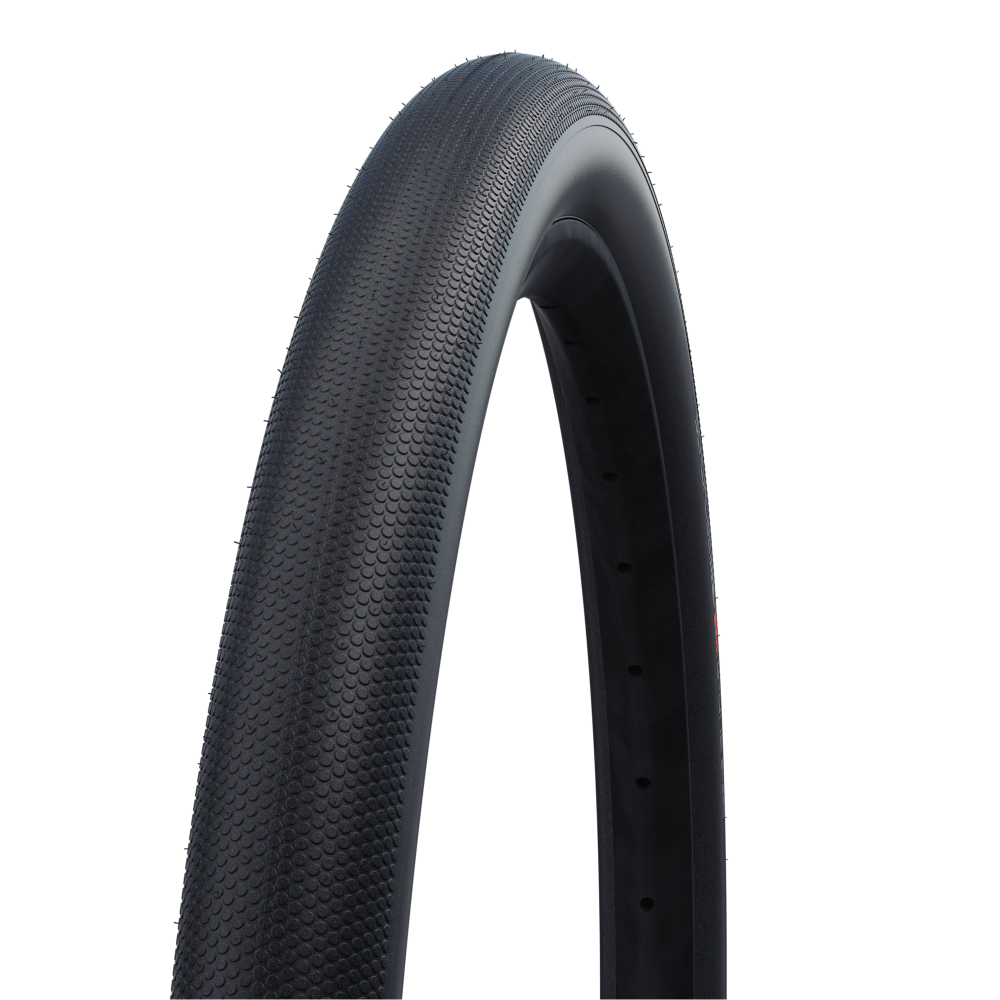 Product Description
THE SPECIAL ONE. G-One Speed is above all a promise of maximum speed! This tire extends the range of use for every road cyclist. It rolls fast on the road, but at the same time safely on unkept cycle paths and gravel roads.
Homogeneous round knob profile for optimal rolling on the road and safe grip on gravel.

Best Use
Technical Data
Size:

ETRTO 30-584 (27.5x1.20 Inch)

Type:

Folding

Compound:

Addix

Version:

RaceGuard

Colour:

Black

Seal:

Tubeless

Weight:

320 g

Pressure:

3.5-5.0 Bar (50-70 psi)

Maximum load:

75 kg

EPI:

67

E-Bike:

E-25

Profile:

HS472

Product number:

11600929.01

EAN:

4026495884808

Price:

US$64.00
Features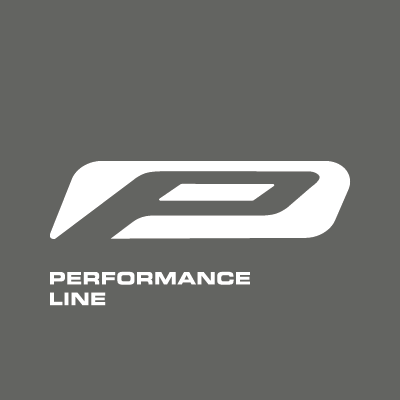 Performance Line
Excellent quality for intensive use.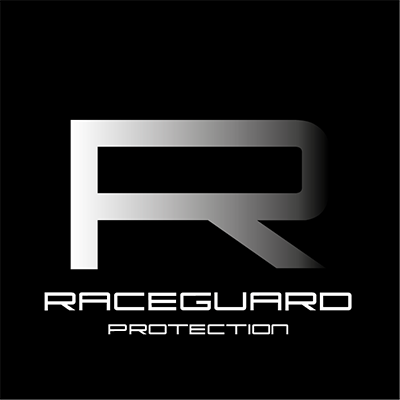 RaceGuard
2 layers of crosswise Nylon fabric on high-grade 67 EPI carcass. For proven protection of light Touring tires.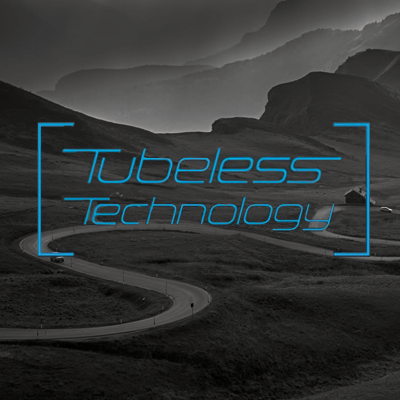 Tubeless Technology
For all ambitious sports cyclists Tubeless is the right choice. Only Tubeless achieves the best values in terms of:
+ SPEED
+ GRIP
+ PUNCTURE PROTECTION
+ COMFORT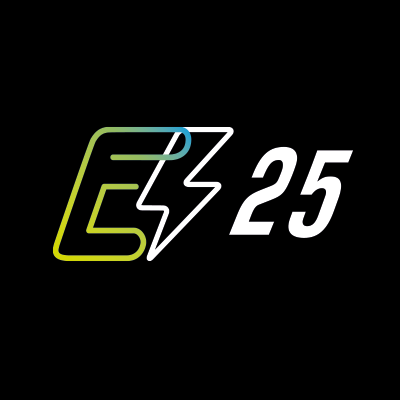 E-25
Tires with the recommendation "E-25" are the perfect choice for all pedelecs with pedal assistance up to 25 km/h. The most important criterion for this recommendation: safety.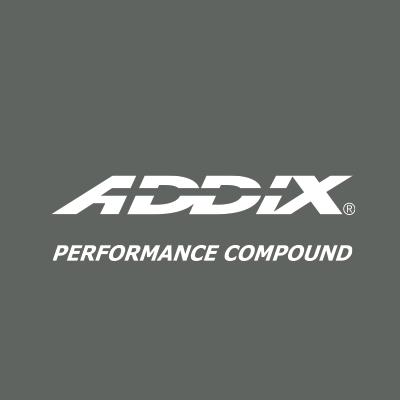 ADDIX Performance Compound
Very durable rubber compound with a wide range of requirements. Similar to Speedgrip, it is a universal compound for tires in the Performance Line.
Product overview
Find your perfect tire even faster. Use the search to narrow down the articles or
sort the tires with the arrows directly in the table according to your interest.
| | | | | INCH | ETRTO | SIZE | VERSION | SEAL | TYPE | E-BIKE | COMPOUND | COLOUR | BAR | PSI | WEIGHT | EPI | MAXIMUM LOAD | PRODUCT NUMBER | QUALITY | PRICE | |
| --- | --- | --- | --- | --- | --- | --- | --- | --- | --- | --- | --- | --- | --- | --- | --- | --- | --- | --- | --- | --- | --- |
| | | HS472 | 4026495854399 | 20" | 40-406 | 20x1.50 | V-Guard | Tubeless | Folding | E-25 | Addix Speedgrip | Black | 3.5-5.0 | 50-70 | 275 g | 127 | 100 kg | 11654018 | Evolution Line | US$88.00 | |
| | | HS472 | 4026495884846 | 20" | 40-406 | 20x1.50 | Super Ground, V-Guard | Tubeless | Folding | E-25 | Addix Speedgrip | Black | 3.5-5.0 | 50-70 | 280 g | 67 | 100 kg | 11654018.01 | Evolution Line | US$88.00 | |
| | | HS472 | 4026495884808 | 27.5" | 30-584 | 27.5x1.20,650Bx30 | RaceGuard | Tubeless | Folding | E-25 | Addix | Black | 3.5-5.0 | 50-70 | 320 g | 67 | 75 kg | 11600929.01 | Performance Line | US$64.00 | |
| | | HS472 | 4026495886208 | 27.5" | 50-584 | 27.5x2.00,650Bx50 | RaceGuard | Tubeless | Folding | E-25 | Addix | Classic-Skin | 2.5-4.0 | 35-55 | 515 g | 67 | 100 kg | 11654082.01 | Performance Line | US$64.00 | |
| | | HS472 | 4026495886321 | 28" | 50-622 | 28x2.00 | Super Ground, V-Guard | Tubeless | Folding | E-25 | Addix Speedgrip | Black | 2.5-4.0 | 35-55 | 555 g | 67 | 100 kg | 11600996.01 | Evolution Line | US$88.00 | |
| | | HS472 | 4026495884983 | 28" | 30-622 | 28x1.20,700x30C | Super Ground, V-Guard | Tubeless | Folding | E-25 | Addix Speedgrip | Black | 3.5-5.0 | 50-70 | 330 g | 67 | 75 kg | 11600951.01 | Evolution Line | US$88.00 | |
| | | HS472 | 4026495886307 | 28" | 40-622 | 28x1.50,700x40C | Super Ground, V-Guard | Tubeless | Folding | E-25 | Addix Speedgrip | Black | 3.0-4.5 | 45-65 | 465 g | 67 | 100 kg | 11600995.01 | Evolution Line | US$88.00 | |
| | | HS472 | 4026495886246 | 28" | 35-622 | 28x1.35,700x35C | Super Ground, V-Guard | Tubeless | Folding | E-25 | Addix Speedgrip | Black | 3.0-4.5 | 45-65 | 425 g | 67 | 75 kg | 11601054.01 | Evolution Line | US$88.00 | |
| | | HS472 | 4026495886369 | 29" | 60-622 | 29x2.35 | Super Ground | Tubeless | Folding | E-25 | Addix Speedgrip | Black | 1.6-3.5 | 23-50 | 560 g | 67 | 125 kg | 11600975.01 | Evolution Line | US$88.00 | |