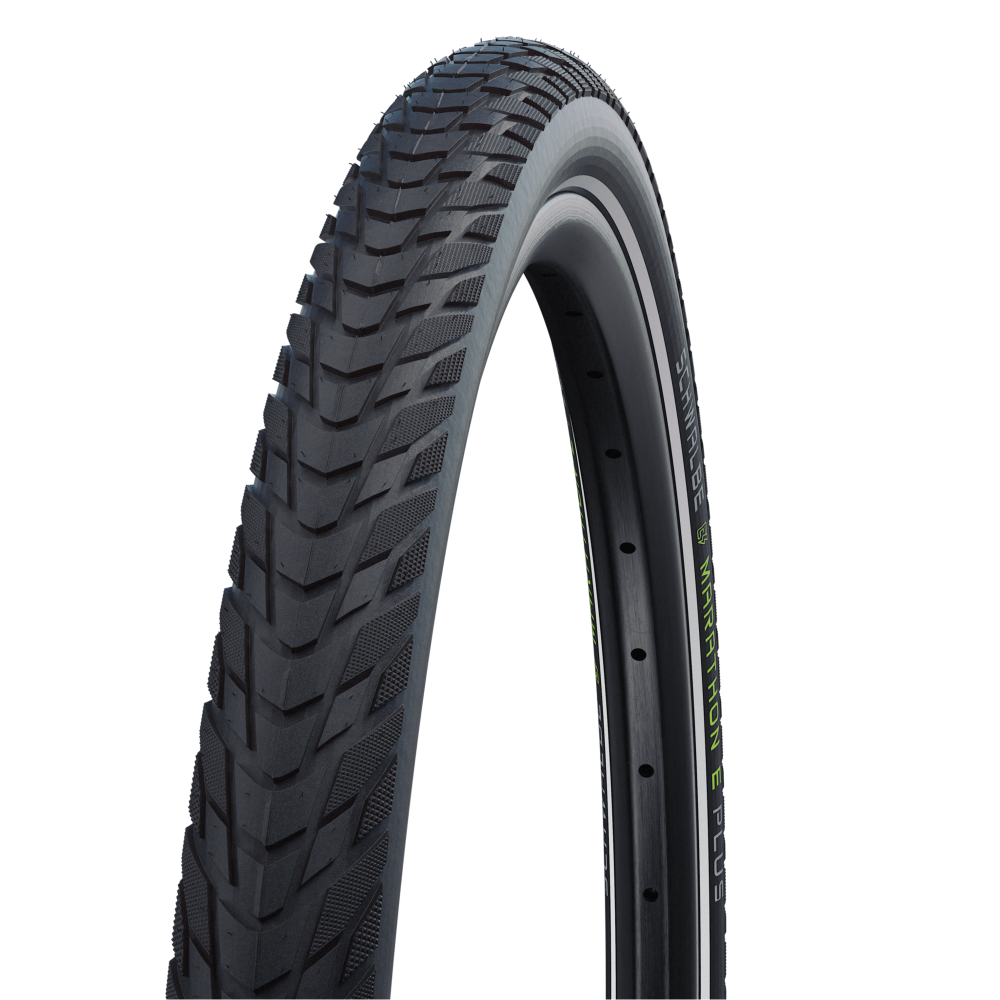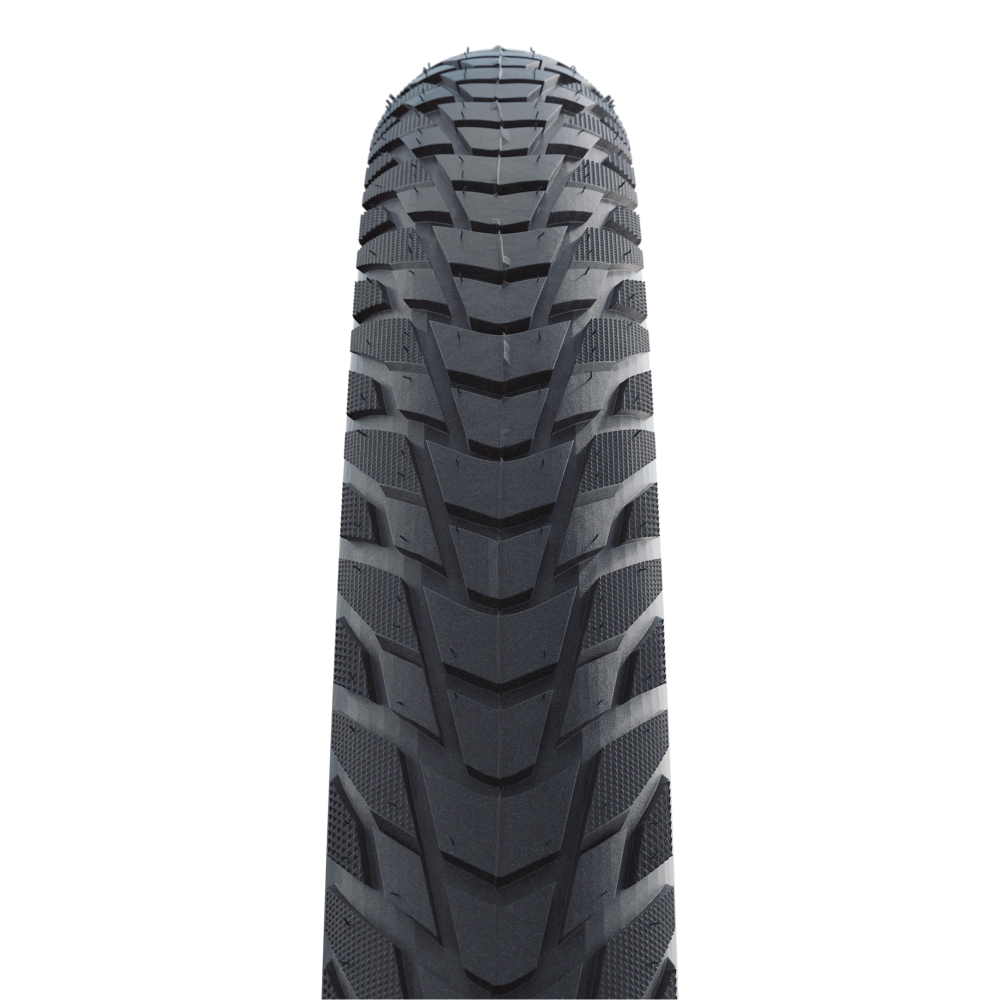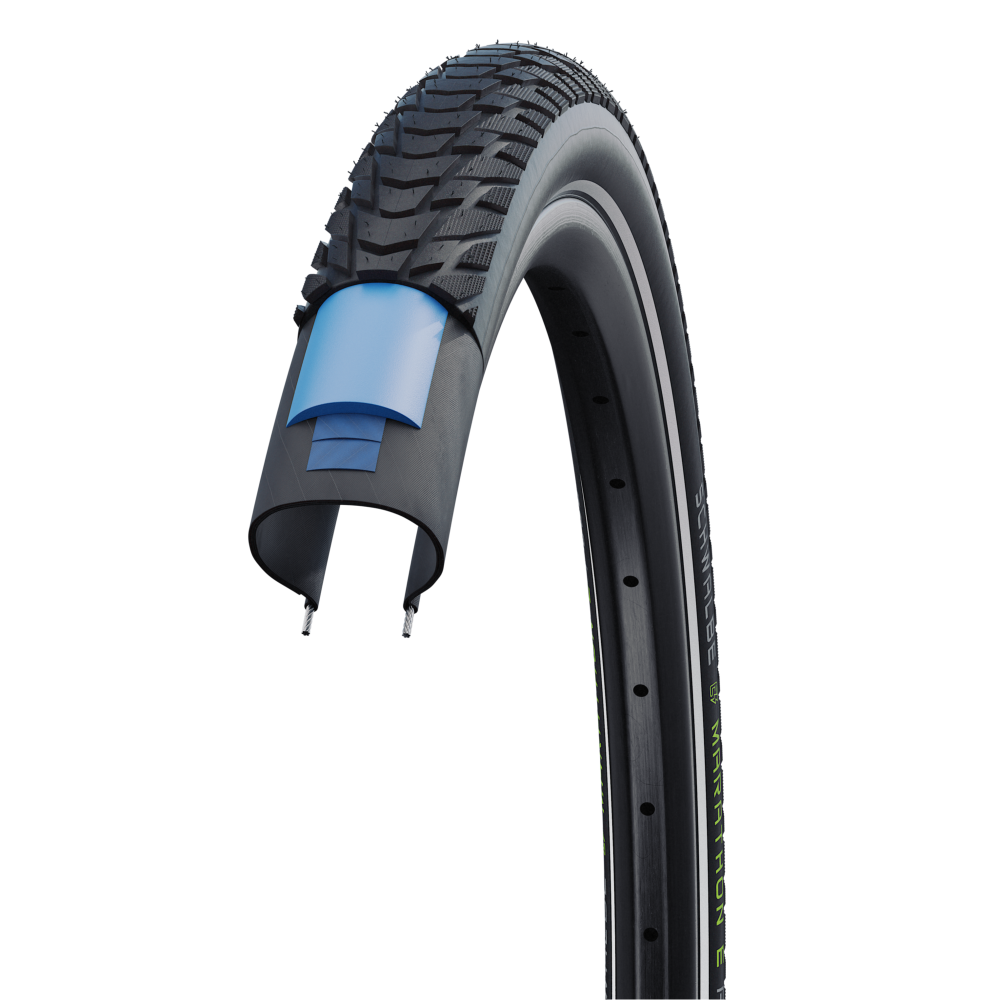 /
Marathon E-Plus
Topseller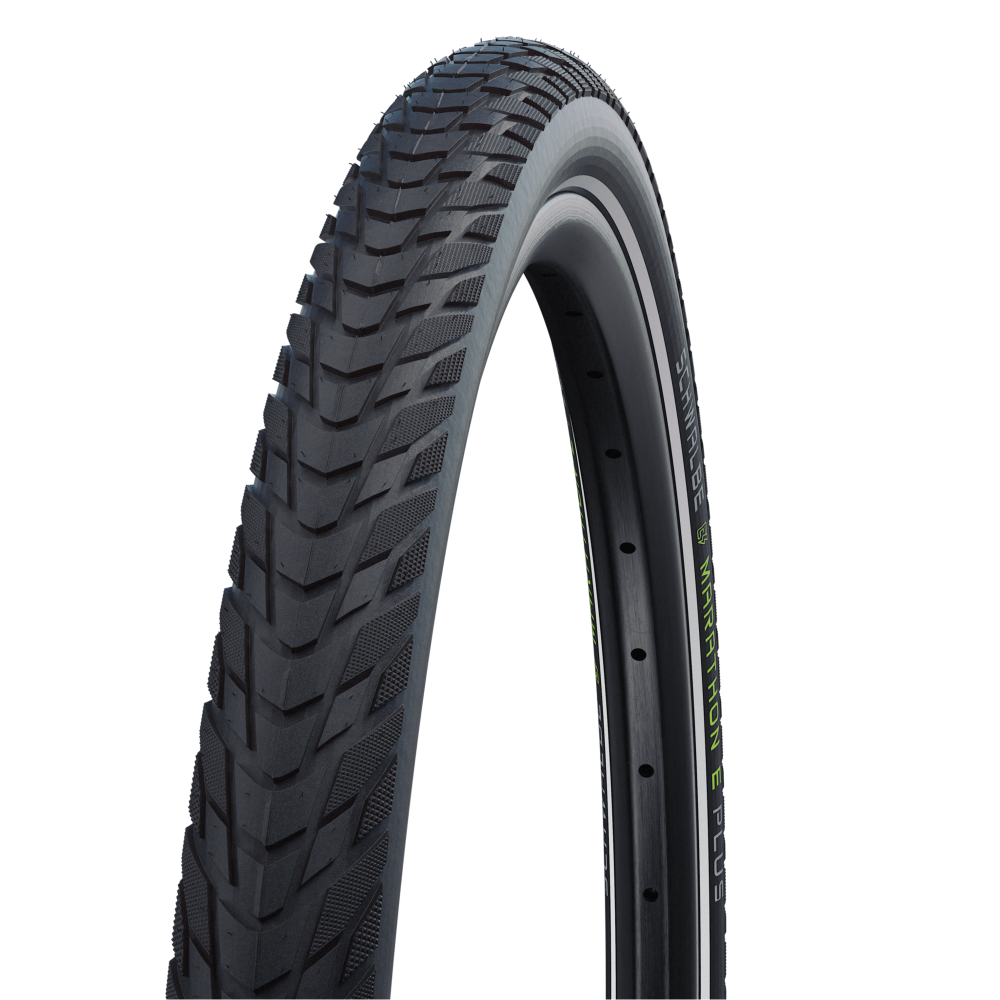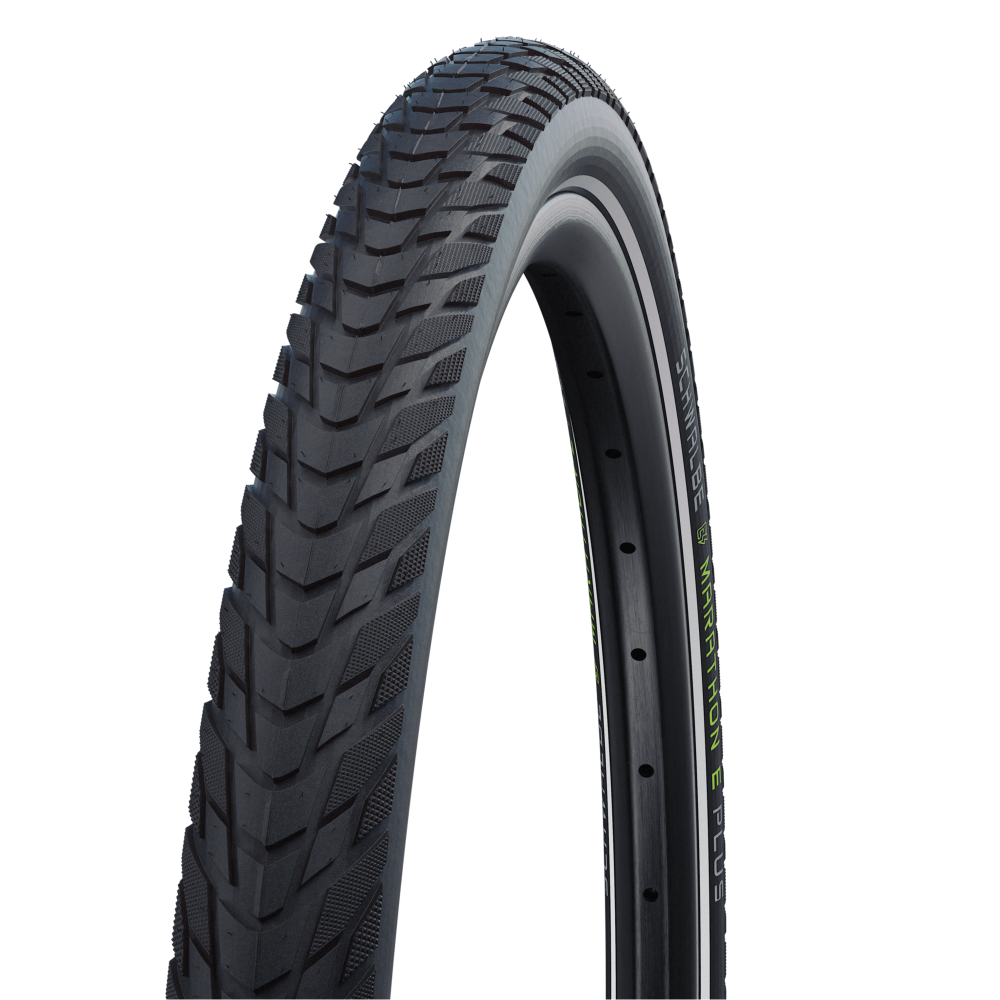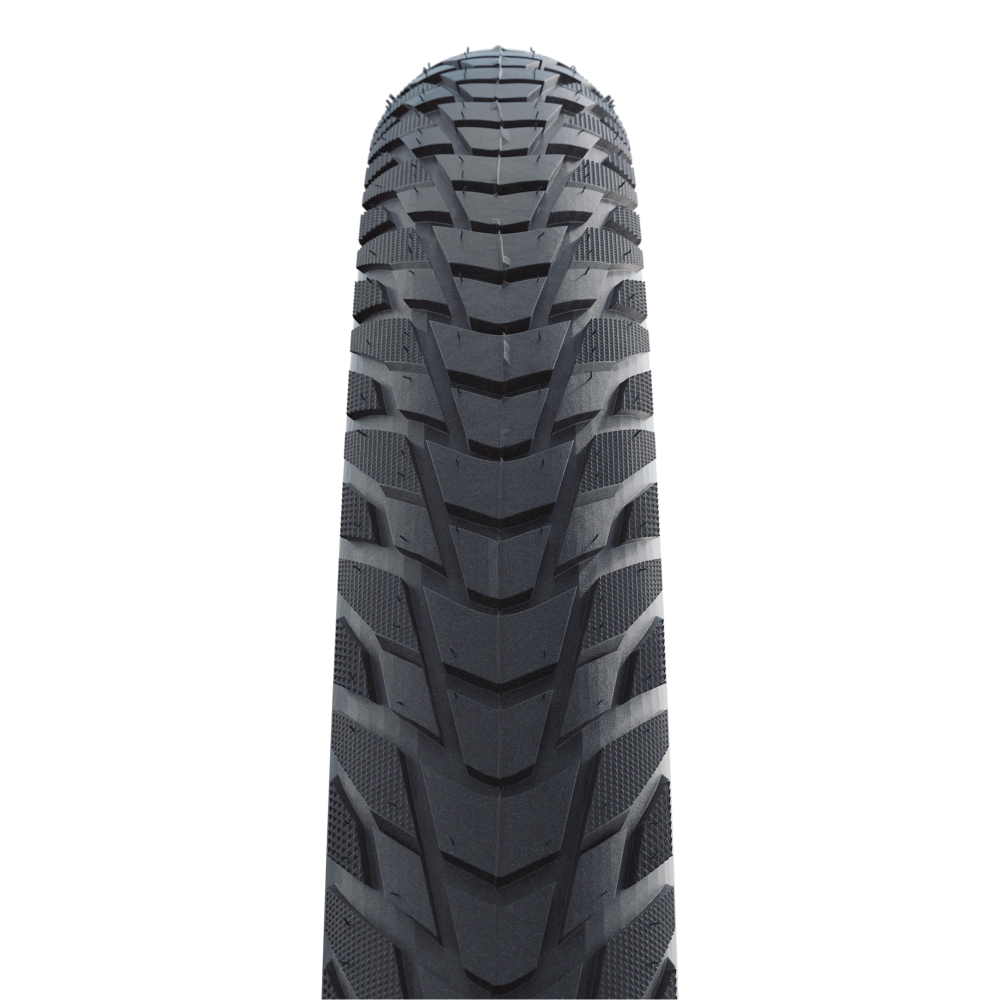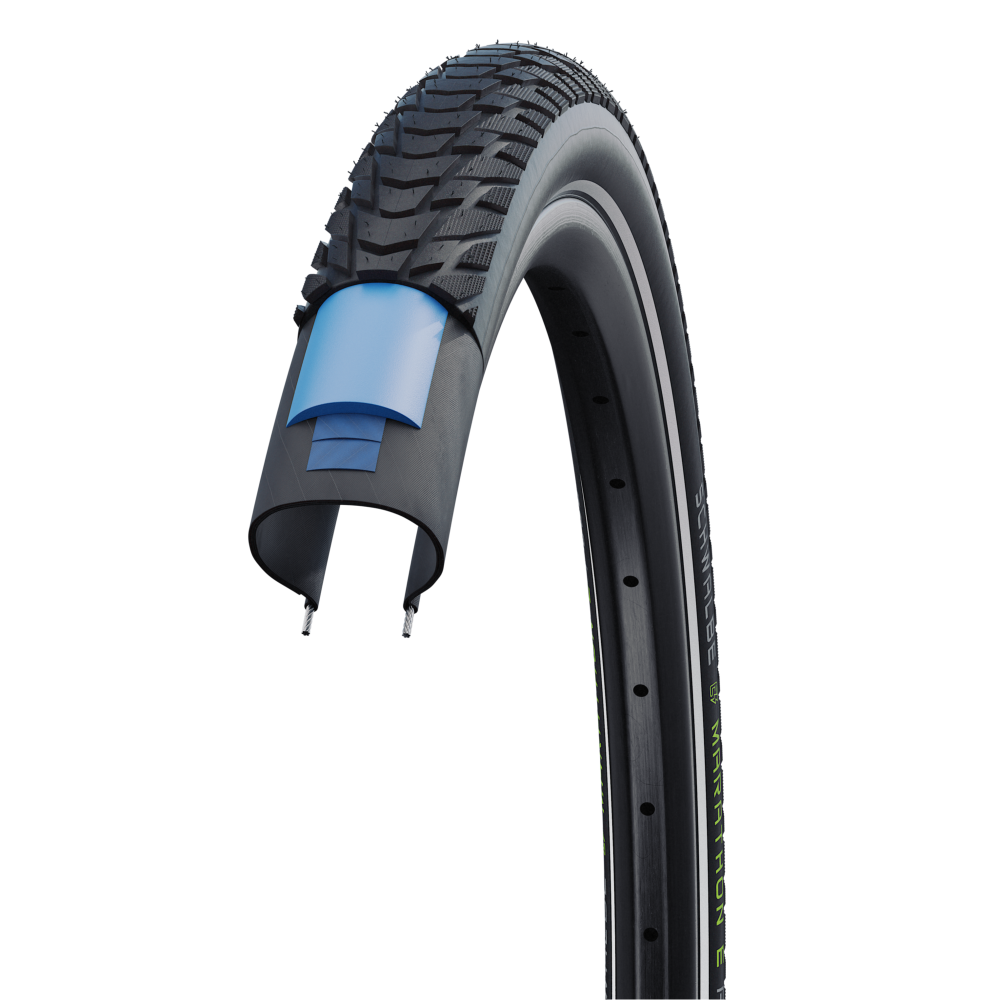 Product Description
FLAT-LESS ESPECIALLY FOR E-BIKES. Maximum riding safety at high speeds and on long tours. Highest Marathon quality tires refined for the special demands of an E-Bike. SAFETY: Schwalbe puncture protection level 7. The patented SmartGuard protection layer is additionally supported by two layers of RaceGuard fabric. This "Smart-DualGuard" protects even better against sharp objects. CONTROL: The ADDIX-E compound, specially developed for the use on E-Bikes, provides outstanding grip even at high speeds and also maximum durability. RIDING PLEASURE: Marathon E-Plus rolls surprisingly well thanks to high-tech materials. The "anti-aging" sidewall prevents for much longer the unsightly cracks caused by use with low air pressure. The new carcass construction reinforces the sidewalls with a further layer of fabric and thus stabilizes the tire for even more load capacity. DESIGN: The tread profile of the Marathon E-Plus is modern and dynamic. The E-Plus's tread depth makes is extremely versatile for touring and trekking. E-BIKE: Of course, ECE-R75 certification makes the tires ready for E-Bikes of all classes. The available sizes are consistently geared to the requirements of modern E-Bikes.
More information:
Flat-less Technology
Best Use
Technical Data
Size:

ETRTO 50-622 (28x2.00 Inch)

Type:

Wired

Compound:

Addix E

Version:

Smart DualGuard

Colour:

Black-Reflex

Seal:

Tube

Weight:

1210 g

Pressure:

2.5-4.5 Bar (35-65 psi)

Maximum load:

128 kg

EPI:

67

E-Bike:

E-50

Profile:

HS498

Product number:

11159055.01

EAN:

4026495895675

Price:

US$65.00
Ratings
Features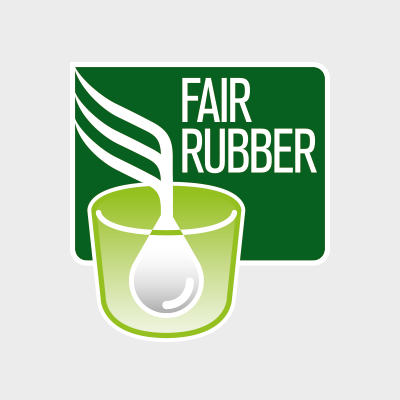 Fair Rubber
Schwalbe is the first tire manufacturer to offer products with Fairtrade rubber. Schwalbe pays a Fair Rubber premium for every kilogram of rubber. This premium is used exclusively to improve the living conditions of small farmers and their families. More information under fairrubber.org.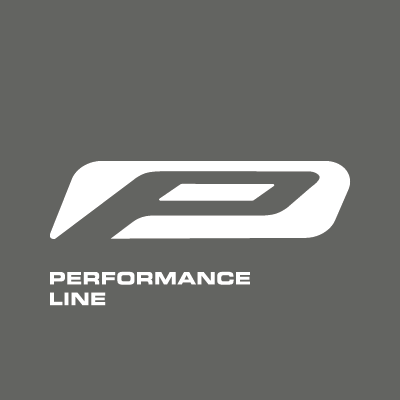 Performance Line
Excellent quality for intensive use.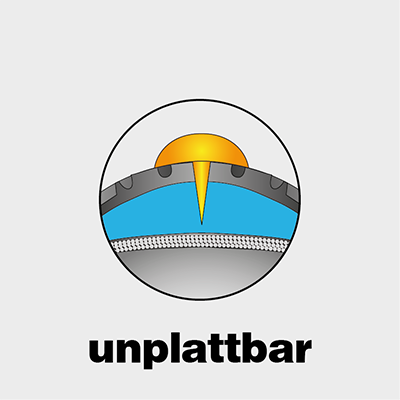 flat-less
Exclusively from Schwalbe. Only tires with SmartGuard® and Smart DualGuard puncture protection can rightly call themselves "unplattbar" or "flat-less". Proven a million times over - the safest choice for bikes and e-bikes. The flat-less puncture protection even protects against thumb tacks.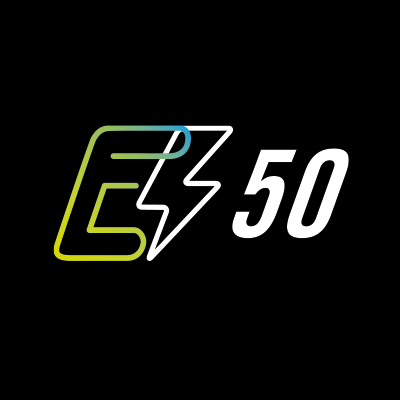 E-50
E-Bike tires with European ECE-R75 approval. Our recommendation for fast E-Bikes - S-Pedelecs with type approval, insurance, and motor assist over 25 km/h – for which a special tire approval is necessary.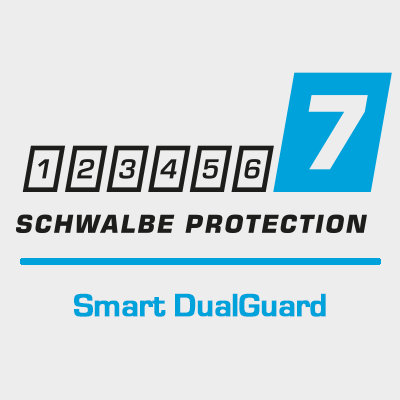 Smart DualGuard
The safest puncture protection there is for e-bike tires. Specially developed for the requirements of e-bikes. Outstanding puncture protection through the combination of 4 mm thick SmartGuard special rubber with 2 layers of RaceGuard fabric.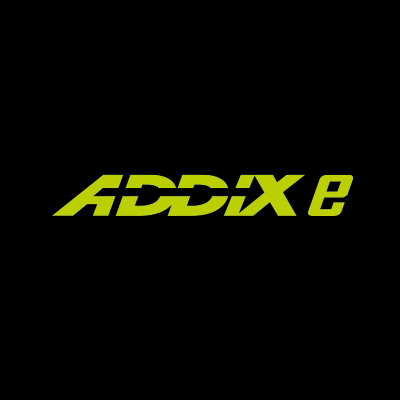 ADDIX E Compound
Specially developed for e-bikes. A rubber compound for maximum durability, low rolling resistance and exceptionally good grip even at high speeds.
Product overview
Find your perfect tire even faster. Use the search to narrow down the articles or
sort the tires with the arrows directly in the table according to your interest.
| | | | | INCH | ETRTO | SIZE | VERSION | SEAL | TYPE | E-BIKE | COMPOUND | COLOUR | BAR | PSI | WEIGHT | EPI | MAXIMUM LOAD | PRODUCT NUMBER | QUALITY | PRICE | |
| --- | --- | --- | --- | --- | --- | --- | --- | --- | --- | --- | --- | --- | --- | --- | --- | --- | --- | --- | --- | --- | --- |
| | | HS498 | 4026495895750 | 27.5" | 50-584 | 27.5x2.00 | Smart DualGuard | Tube | Wired | E-50 | Addix E | Black-Reflex | 2.5-4.5 | 35-65 | 1170 g | 67 | 118 kg | 11159057.01 | Performance Line | US$65.00 | |
| | | HS498 | 4026495895712 | 28" | 55-622 | 28x2.15 | Smart DualGuard | Tube | Wired | E-50 | Addix E | Black-Reflex | 2.0-4.0 | 30-55 | 1395 g | 67 | 136 kg | 11159056.01 | Performance Line | US$65.00 | |
| | | HS498 | 4026495895835 | 28" | 37-622 | 28x1.40,700x35C | Smart DualGuard | Tube | Wired | E-50 | Addix E | Black-Reflex | 4.0-6.0 | 55-85 | 930 g | 67 | 100 kg | 11159077.01 | Performance Line | US$65.00 | |
| | | HS498 | 4026495895675 | 28" | 50-622 | 28x2.00 | Smart DualGuard | Tube | Wired | E-50 | Addix E | Black-Reflex | 2.5-4.5 | 35-65 | 1210 g | 67 | 128 kg | 11159055.01 | Performance Line | US$65.00 | |
| | | HS498 | 4026495895637 | 28" | 40-622 | 28x1.50,700x38C | Smart DualGuard | Tube | Wired | E-50 | Addix E | Black-Reflex | 3.5-6.0 | 50-85 | 990 g | 67 | 112 kg | 11159053.01 | Performance Line | US$65.00 | |
| | | HS498 | 4026495895798 | 28" | 47-622 | 28x1.75 | Smart DualGuard | Tube | Wired | E-50 | Addix E | Black-Reflex | 3.0-5.0 | 45-70 | 1150 g | 67 | 121 kg | 11159058.01 | Performance Line | US$65.00 | |