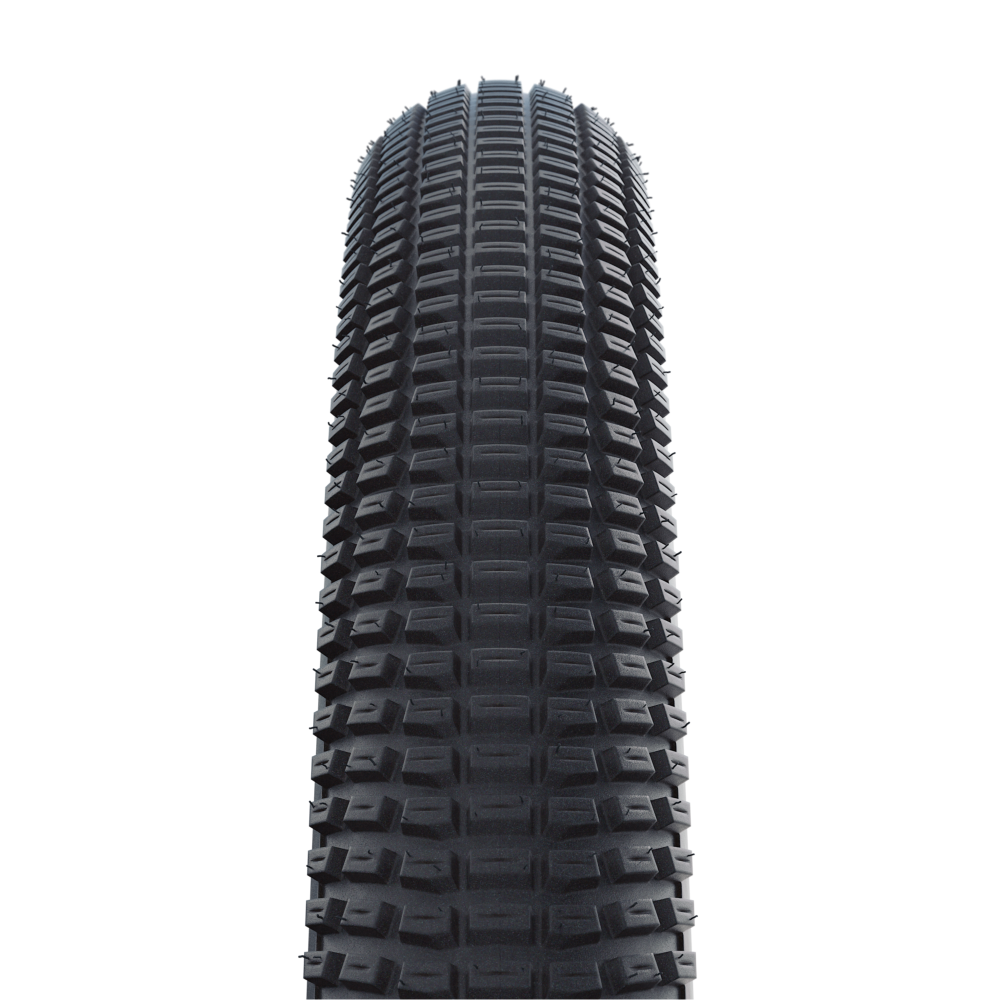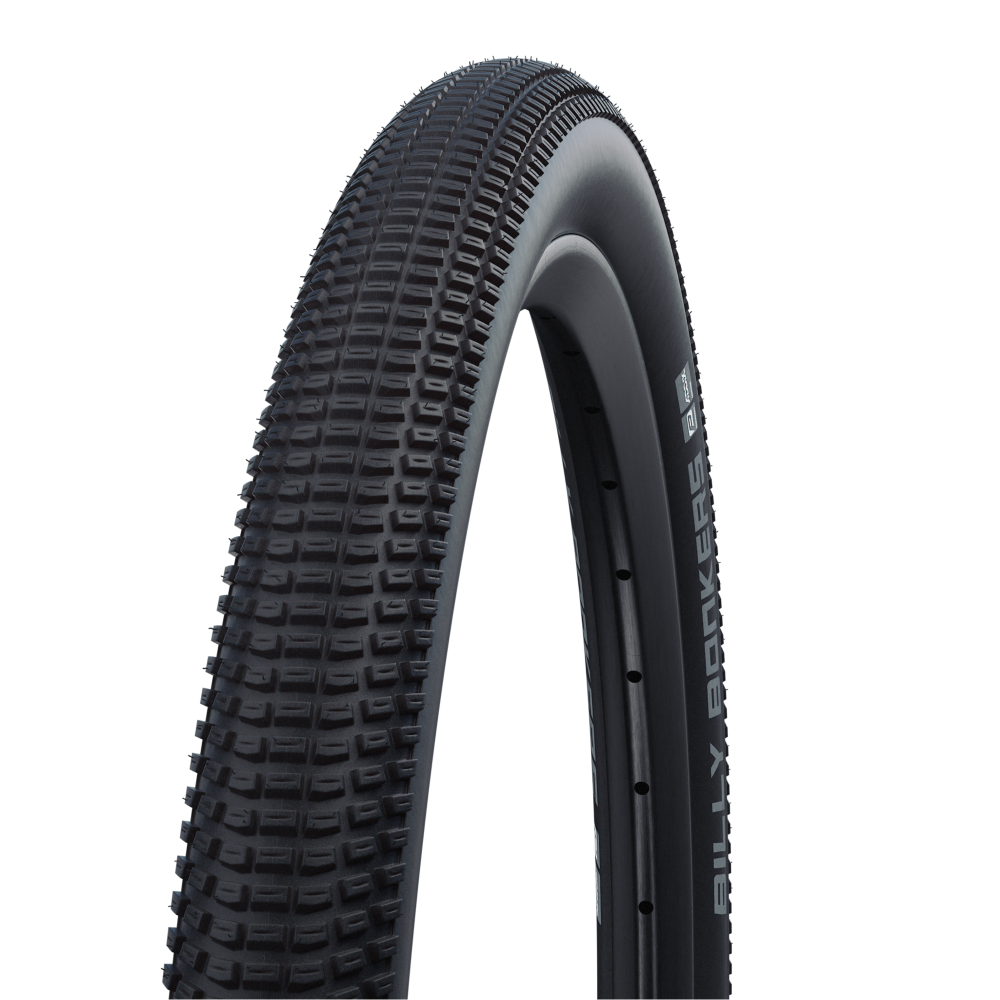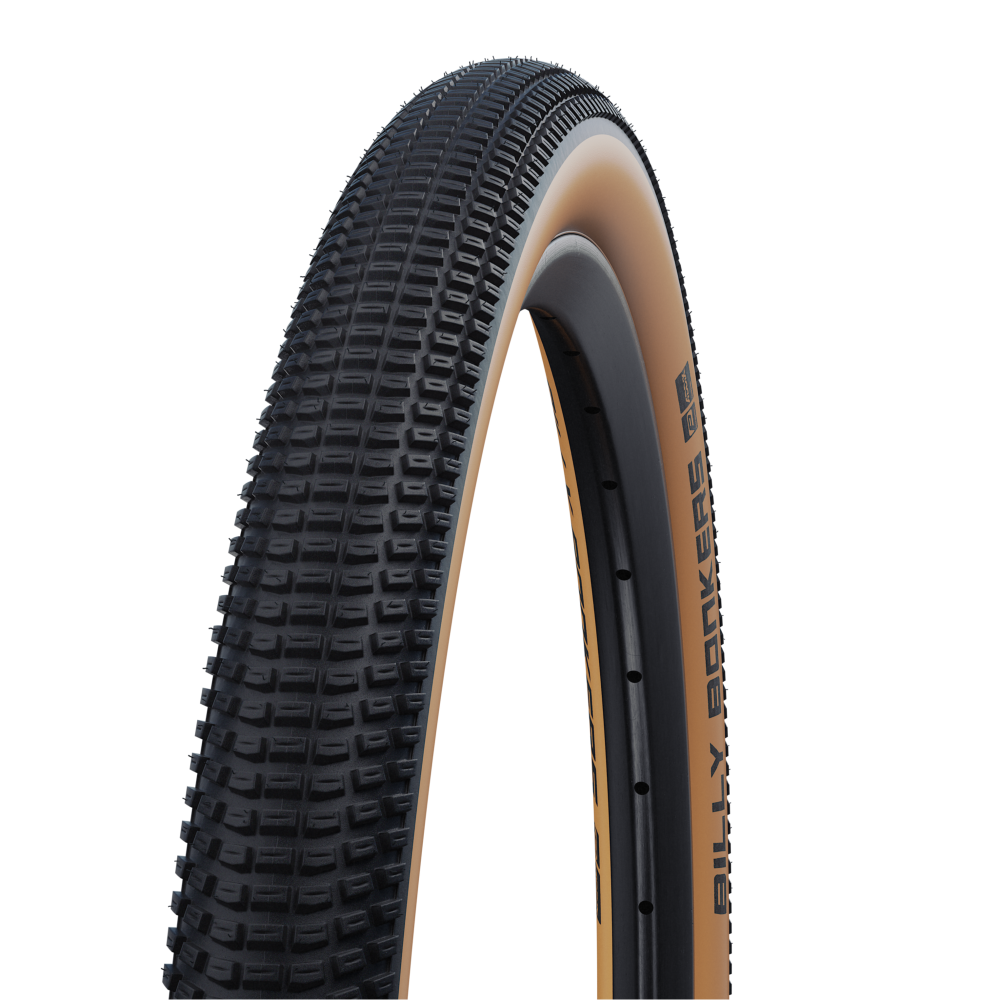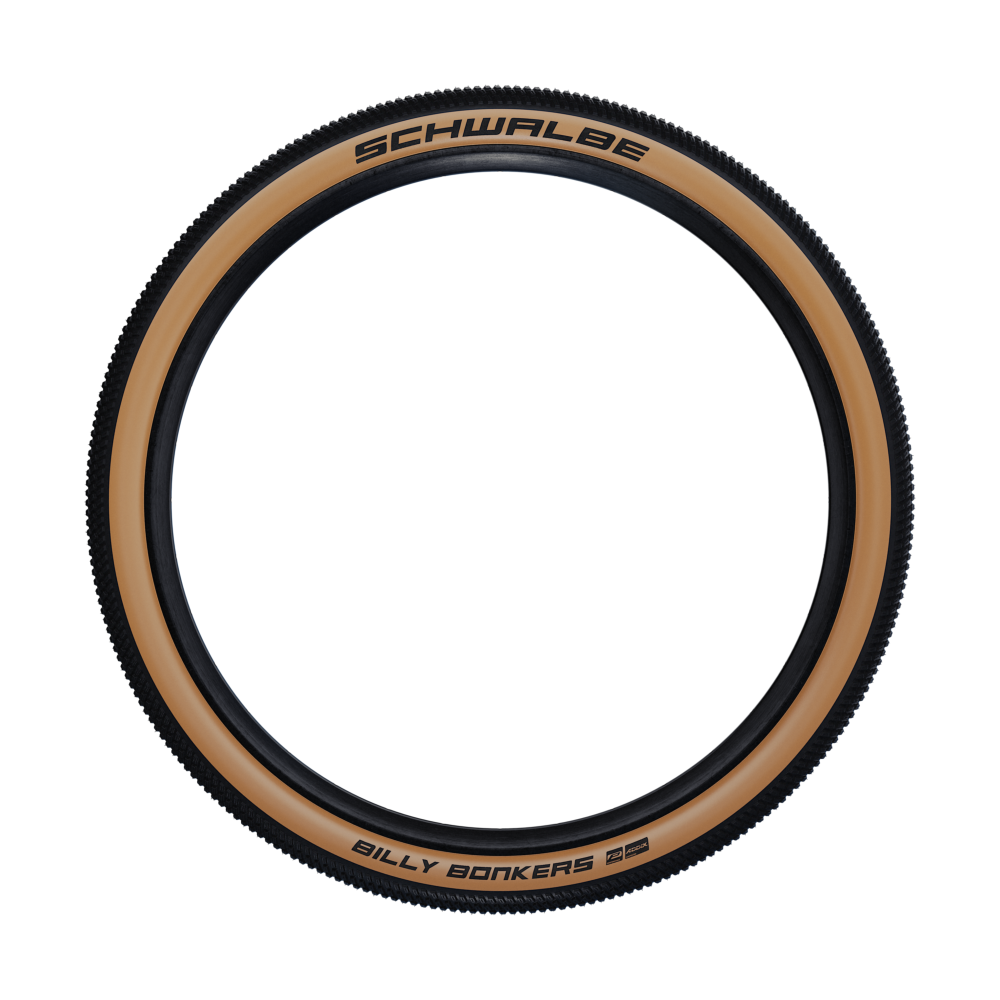 /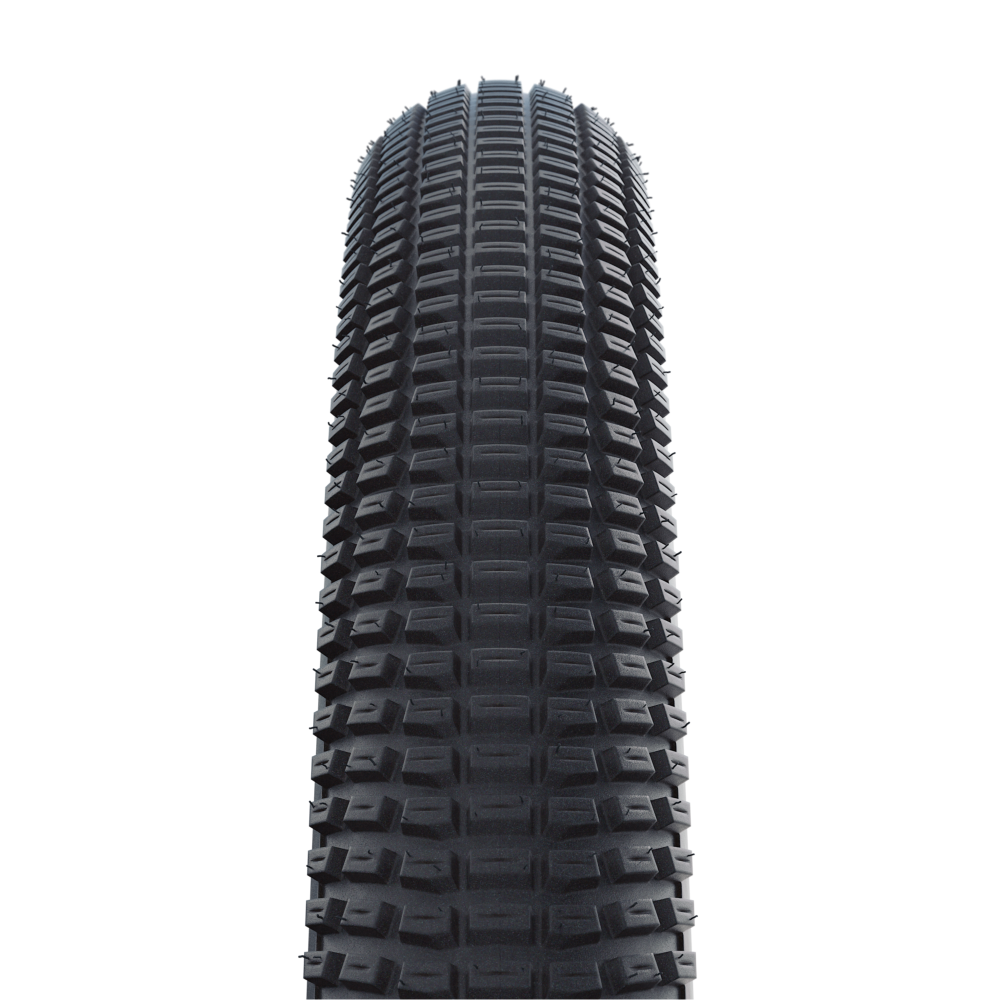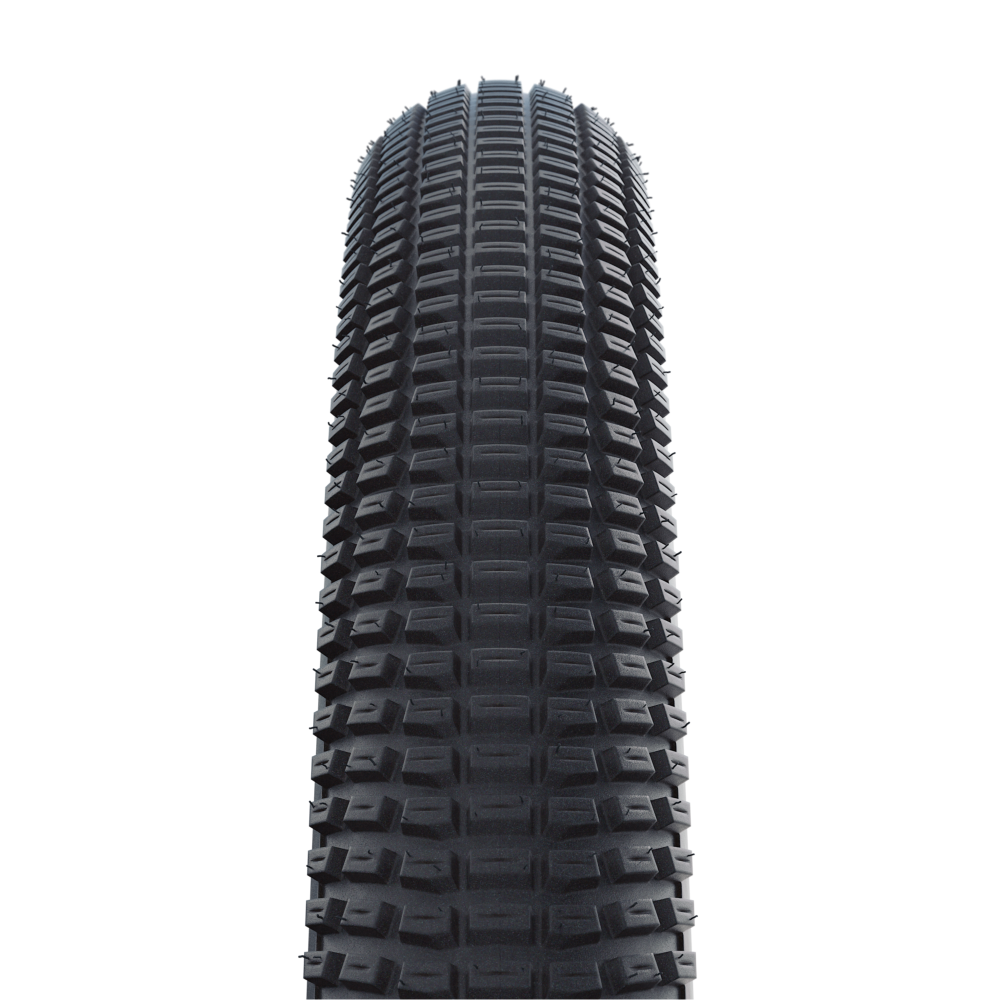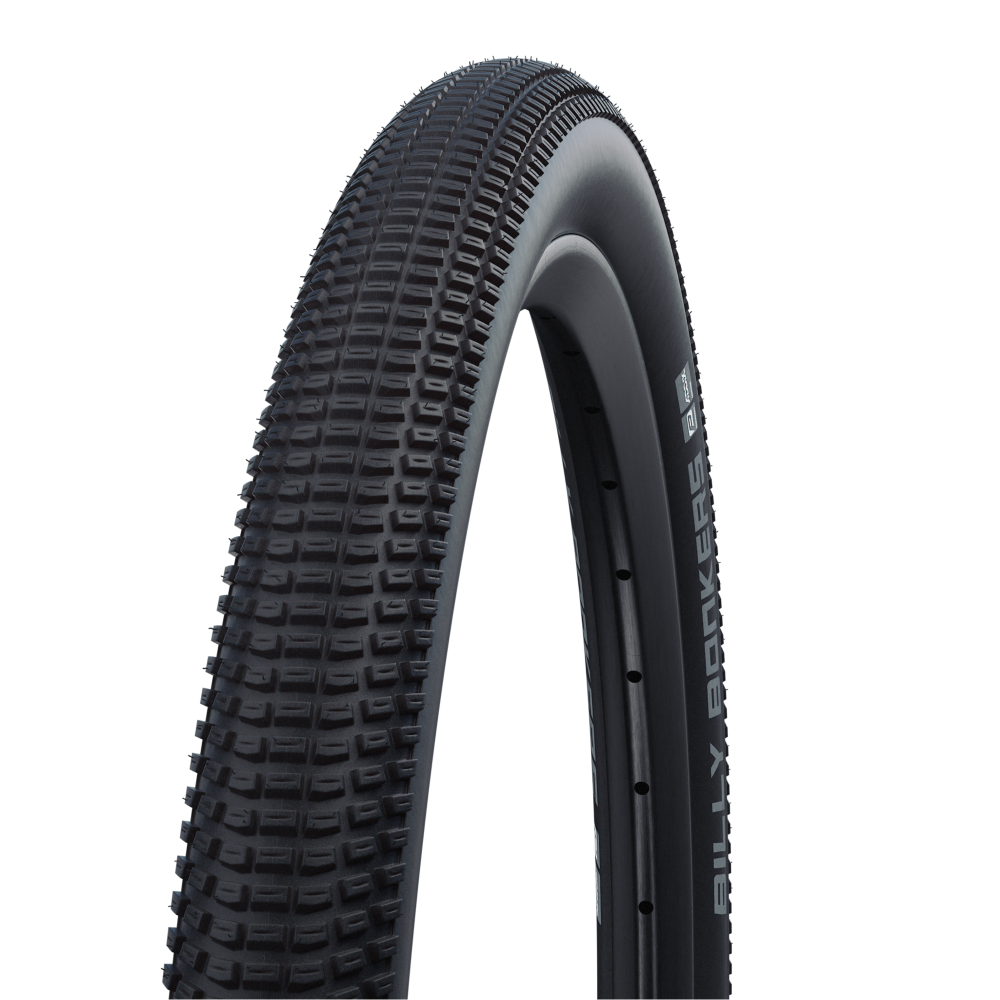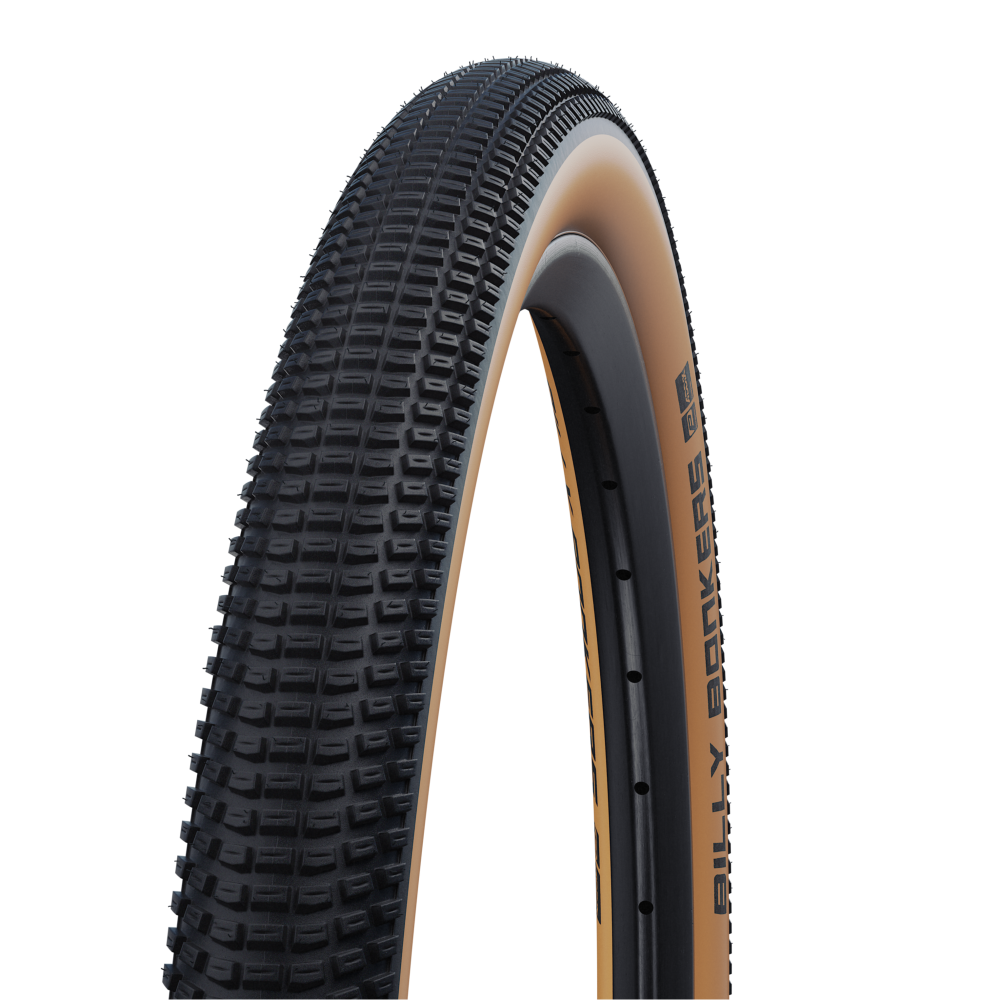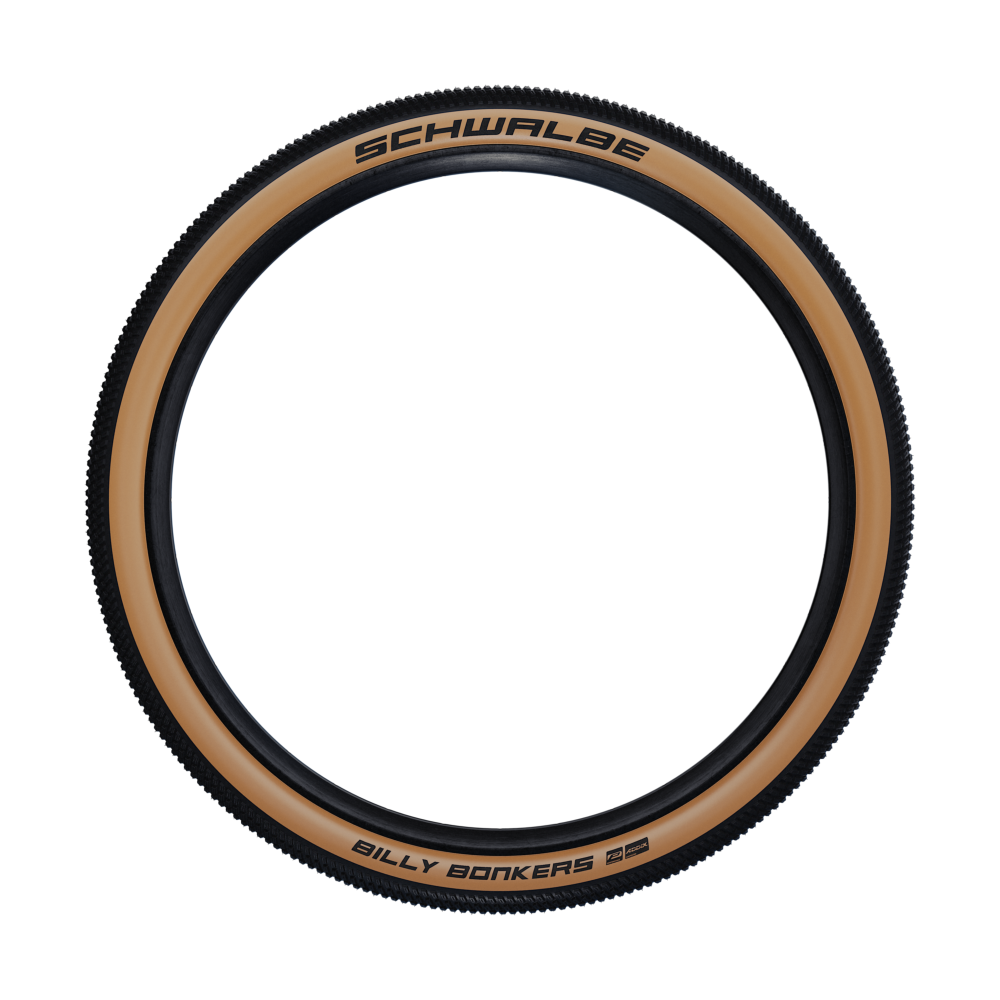 Product Description
SAY HI TO BILLY BONKERS!
SCHWALBE'S NEW TIRE FOR PUMPTRACK, DIRTJUMP AND SLOPESTYLE.
This lightweight (490g Performance Line), not only rolls extremely easily, it also ensures fun loving and agile riding. If tricks and jumps get messed up, Billy Bonkers remains good natured, forgiving even egregious mistakes.
Maximal micro teeth for grip on dusty and sandy ground.
Closely positioned blocks multiply the grippy edges.
Small ramps increase the speed of the tire. The result: More Airtime!
More information:
News - Billy Bonkers
Technical Data
Size:

ETRTO 50-305 (16x2.00 Inch)

Type:

Wired

Compound:

Addix

Version:

Performance

Colour:

Black

Seal:

Tube

Weight:

300 g

Pressure:

Max. 4.0 Bar (Max. 55.0 psi)

Maximum load:

70 kg

EPI:

67

Profile:

HS600

Product number:

11159335

EAN:

4026495900416

Price:

US$29.00
Ratings
Product overview
Find your perfect tire even faster. Use the search to narrow down the articles or
sort the tires with the arrows directly in the table according to your interest.
INCH
ETRTO
SIZE
VERSION
SEAL
TYPE
E-BIKE
COMPOUND
COLOUR
BAR
PSI
WEIGHT
EPI
MAXIMUM LOAD
PRODUCT NUMBER
QUALITY
PRICE

HS600
4026495900416
16"
50-305
16x2.00
Performance
Tube
Wired
Addix
Black
Max. 4.0
Max. 55.0
300 g
67
70 kg
11159335
Performance Line
US$29.00

HS600
4026495887380
18"
50-355
18x2.00
Performance
Tube
Folding
Addix
Black
Max. 4.0
Max. 55.0
300 g
67
75 kg
11654198
Performance Line
US$45.00

HS600
4026495887342
18"
50-355
18x2.00
Performance
Tube
Folding
Addix
Classic
Max. 4.0
Max. 55.0
300 g
67
75 kg
11654197
Performance Line
US$36.00

US$45.00

HS600
4026495903950
20"
50-406
20x2.00
Performance
Tube
Folding
Addix
Bronze Sidewall
2.0-4.5
30-65
355 g
67
75 kg
11654376
Performance Line
US$45.00

HS600
4026495903998
24"
50-507
24x2.00
Performance
Tube
Folding
Addix
Bronze Sidewall
2.0-4.5
30-65
440 g
67
100 kg
11654377
Performance Line
US$45.00

HS600
4026495904032
26"
54-559
26x2.10
K-Guard
Tube
Wired
Sbc
Bronze Sidewall
2.0-5.5
30-80
620 g
50
100 kg
11159348
Active Line
US$29.00

HS600
4026495869515
26"
54-559
26x2.10
Performance
Tube
Folding
Addix
Black
2.0-5.5
30-80
490 g
67
100 kg
11654030
Performance Line
US$48.00

HS600
4026495904070
26"
54-559
26x2.10
Performance
Tube
Folding
Addix
Bronze Sidewall
2.0-5.5
30-80
500 g
67
100 kg
11654378
Performance Line
US$45.00