WHEELCHAIR TIRES

---
Schwalbe Wheelchair Tires
Resilient and safe tires with optimal handling characteristics - that is what Schwalbe demands from its wheelchair tires. We know how important the highest puncture protection with the greatest possible safety and optimal rolling properties are for you in your everyday life. And we want you to always be on the road with a secure grip, pleasant rolling characteristics and optimal driving comfort. Discover Schwalbe's wheelchair tires, your companion on all everyday trips and during sports.
DOWNTOWN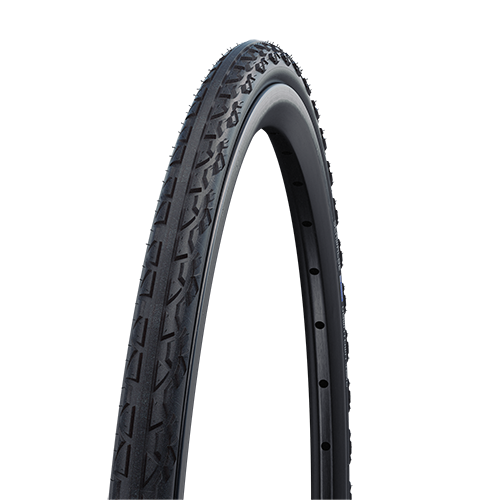 AN ALLROUNDER WITH GRIP AND COMFORT.
With a puncture protection layer and hand-friendly 2Grip side walls.
PURCHASE THIS TIRE
MARATHON PLUS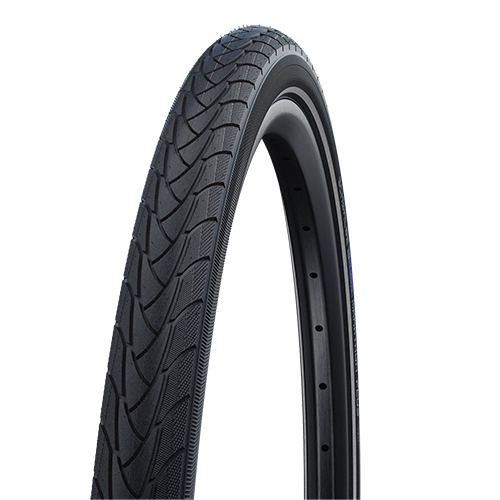 THE FLAT-LESS TIRE.
Schwalbe's best selling model. The most puncture resistant pneumatic tire featuring 5mm thick Flat-Less puncture protection guard.
PURCHASE THIS TIRE
RIGHTRUN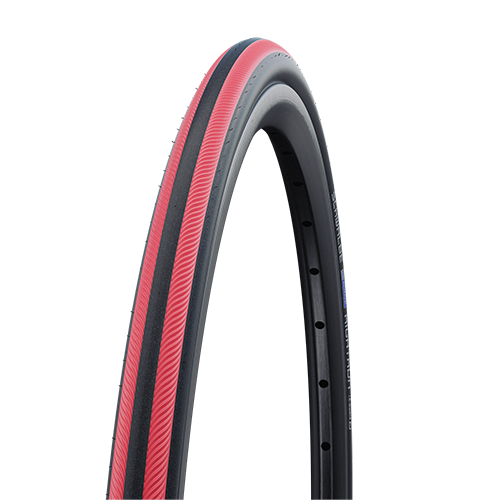 OUR ENTRY LEVEL TIRE, BUT PACKED WITH FEATURES
Effective puncture protection layer, hand-friendly 2Grip side walls, and attractive two color compound. Robust Black'n Roll tread center compound that is non-marking neatly completes the feature list.
PURCHASE THIS TIRE
RIGHTRUN PLUS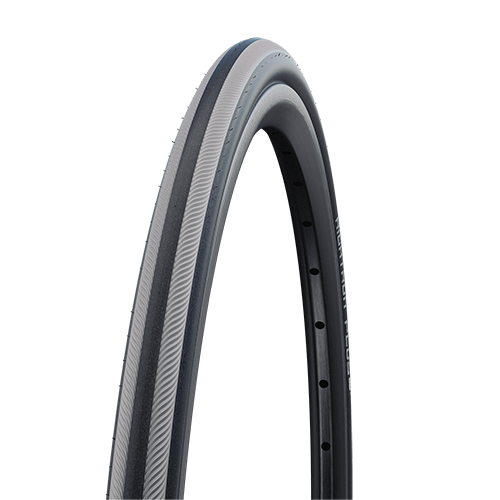 THE LATEST ADDITION TO THE "FLAT-LESS" FAMILY.
The RightRun Plus offers slick tire performance with SmartGuard, 'flat-less', puncture protection.
PURCHASE THIS TIRE
SPEEDAIR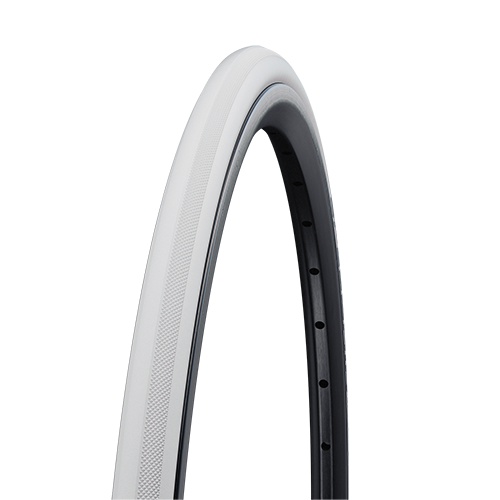 THE INDOOR SPORTS SPECIALIST.
Exceptionally nimble and easy running. The center tread is asymmetrically designed to match the wheel camber angle of indoor wheelchairs.
PURCHASE THIS TIRE

THE RIGHT TIRE FOR EVERY USE
Trust the decades of competence and dynamic innovation from Schwalbe - with Schwalbe wheelchair tires you are always comfortable and safe on any terrain.

Are you looking for wheelchair tires that are extremely puncture-resistant? You want low rolling resistance and yet a secure grip? Are you looking for a wheelchair tire that won't slow you down during sports? Then Schwalbe is the right choice for you. We have the right wheelchair tire for all your requirements.
2Grip. Hand-friendly tires. The sidewall is completely smooth. The tires glide gently past the hands. This is patented and standard for all Schwalbe wheelchair tires.
Unplattbar. Wheelchair tires with SmartGuard puncture protection. Combine the comfort and smooth running of pneumatic tires with the puncture resistance of PU tyres. Free ride through broken piles!
Black'n Roll. Wheelchairs with black tires? Schwalbe makes it possible. We have developed the special compound Black'n Roll. It leaves no black abrasion marks on indoor floors. It is also much more robust and allows for a much longer service life.