X-ONE SPEED
---
THE CYCLO-CROSS RACER
Tuned entirely for speed, the new X-One Speed completes Schwalbe's One-Cross series with a new speed miracle.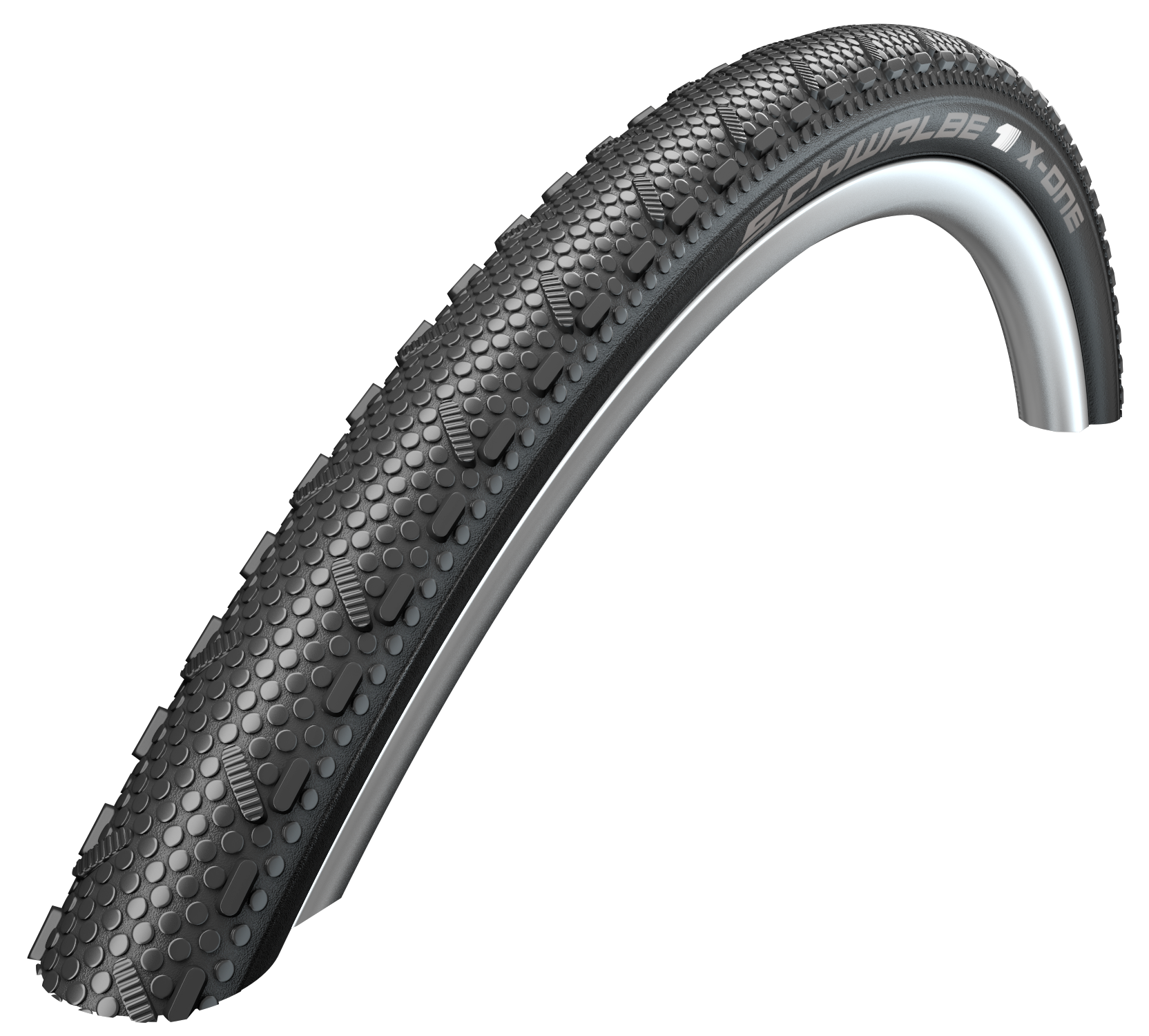 X-ONE SPEED: SCHWALBES FASTEST CROSS TIRE
Whether gravel or cyclo-cross – many ambitious road riders have always switched to cross bikes in winter. But now the fun of cyclo-cross is captivating increasing numbers of hobby and leisure cyclists all year round.
To meet the various demands on asphalt and woodland trails, for relaxed touring and competition, Schwalbe offers a cross range made up of X-One Allround, X-One Bite and the new X-One Speed. With its OneStar compound and low weight, it's designed entirely for speed. Its flat round dimples are supported by innovative multi-rib blocks, ensuring safe traction on dry tracks, with vertical outer studs providing stability when cornering. These features make the X-One Speed the fastest cross tyre in the product family for competition and ambitious riding on asphalt and dry off-road tracks.
The X-One Speed is available from specialist bicycle retailers at a cost of US$53 (Performance Line) and US$88 (Evolution Line).
Further information
SCHWALBE | Ralf Bohle GmbH
Press Office
Otto-Hahn-Straße 1 | 51580 Reichshof-Wehnrath
Phone: +49 22 65 109-0 | press@schwalbe.com
www.schwalbe.com