THE GRAVEL PROS
---
SCHWALBE G-ONE ALLROUND AND SPEED
Just a year after the debut of the G-One gravel tire, Schwalbe now launches two specialized G-One versions: Allround and Speed.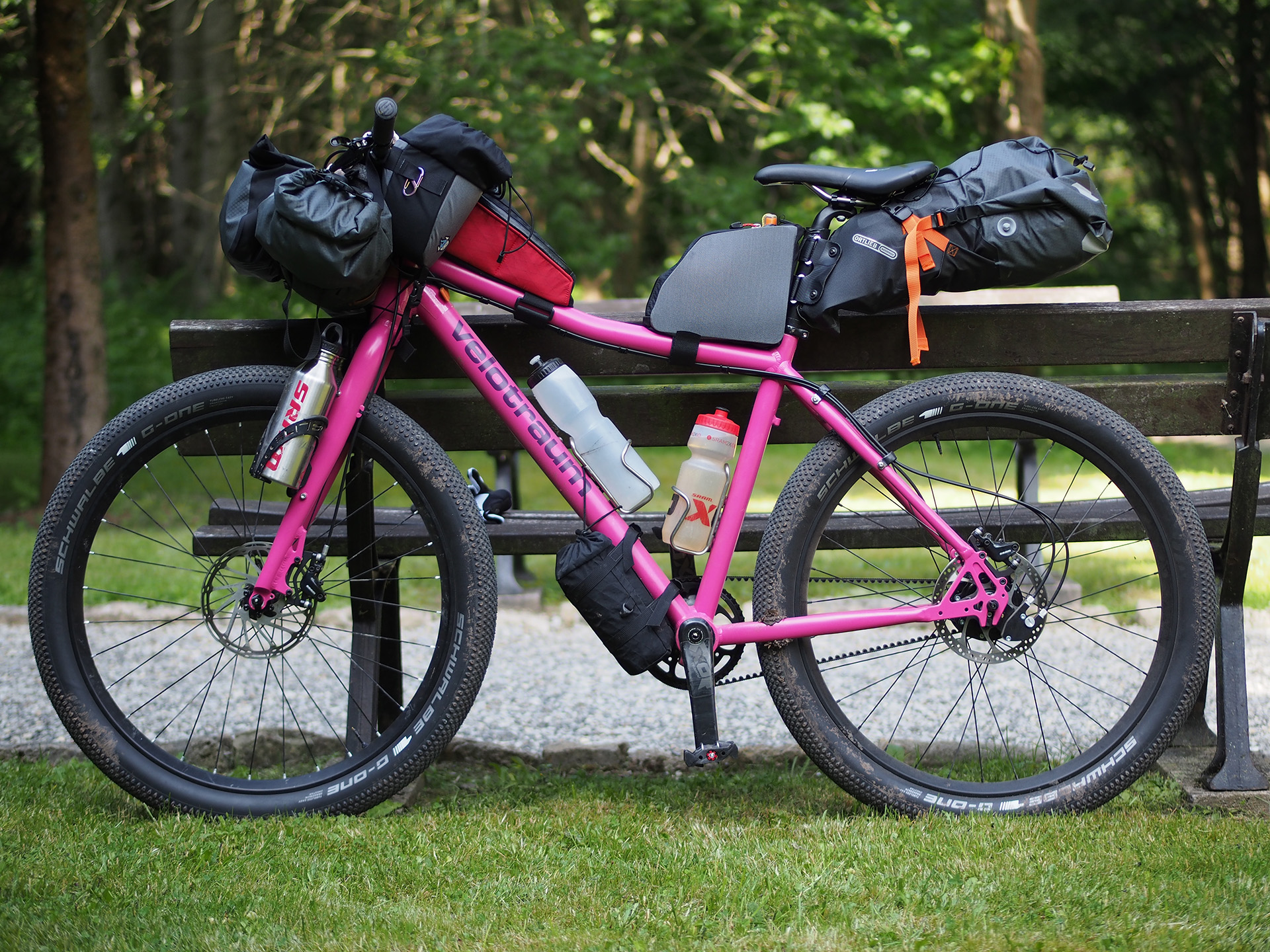 GRAVEL SPECIALISTS WITH EASY-ROLLING TUBELESS EASY TECHNOLOGY
The G-One Allround is designed for gravel and adventure bikes and for riders who primarily stick to wooded trails and gravel roads. With its easy-rolling tread and its Tubeless Easy technology, it is a joy to fly over fields and down fire roads. "The G-One has asserted itself in the rapidly growing gravel scene and attracted many fans," says Peter Krischio, Product Manager Race at Schwalbe. "It offers enormous traction and grip thanks to its width and special profile. The large volume cushions the ride and simply swallows up bumps – and all this is even more true of the 70-millimeter width. The G-One Allround makes a very good impression even on the road – it is truly an allrounder for all surfaces."
For very tough challenges like the Spring Classic, however, the G-One Speed is the more appropriate tire. In its racing version (30 millimeters) it takes advantage of its large volume and added V-Guard to roll smoothly and confidently over cobblestone pavement. Available as a handmade tubular or with up-to-date Tubeless Easy technology. Even in the extra-wide 60-millimeter version, it guarantees the highest speeds – and not just in Dutch beach races.
Schwalbe's gravel tires are available in a variety of sizes and designs. Prices bicycle retailers: from US$53 for folding tires to US$88 for the handmade tubular version.
Further information
SCHWALBE | Ralf Bohle GmbH
Press Office
Otto-Hahn-Straße 1 | 51580 Reichshof-Wehnrath
Phone: +49 22 65 109-0 | press@schwalbe.com
www.schwalbe.com