SCHWALBE INNER TUBE RECYCLING PROGRAM LAUNCHES IN SWITZERLAND
---
RETURN PROCESS FOR OLD BICYCLE INNER TUBES ROLLED OUT IN FIFTH EUROPEAN COUNTRY
The next step in the recycling of old bicycle inner tubes: the Schwalbe inner tube recycling program is now starting in Switzerland. This is the fifth European country in which the family-owned company has supported the recycling process - after Germany, Great Britain, Belgium and the Netherlands. The old bicycle inner tubes are collected from bicycle dealers and recycled using a devulcanization process specially developed by Schwalbe. The material can then be used in the production of new inner tubes without any loss of quality. Since the program began in 2015, around six million inner tubes have already been recycled in this way.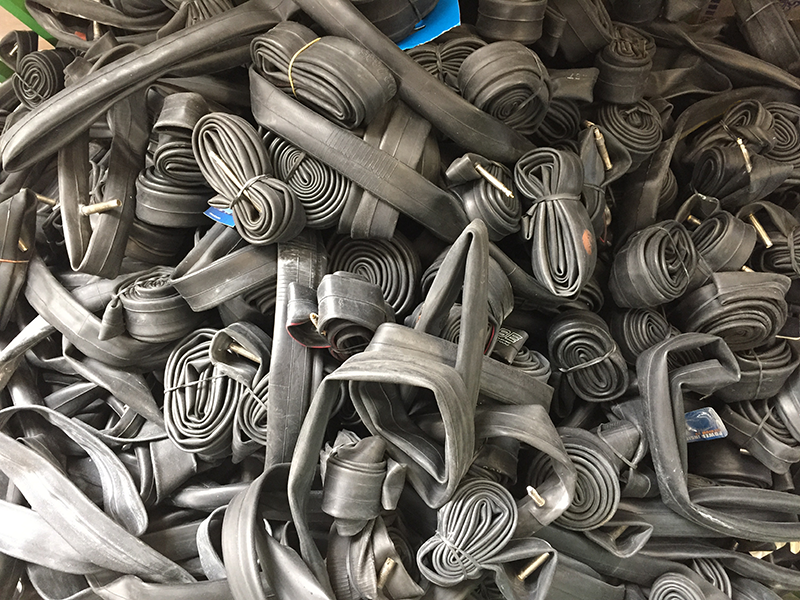 The process is coordinated and handled in Switzerland by Zibatra Logistik AG. Participation in the program is free of charge for all bicycle dealers. The process is very simple: First, old bicycle inner tubes - regardless of brand - are collected. After successfully registering via the Schwalbe homepage (https://www.schwalbe.com/schwalbe-recycling-ch/), the dealer can then print out the free shipping label and attach it to the tube package.
The energy balance of the recycling process is extremely positive, taking into account all transport routes: Compared to the production of the same quantity of new butyl, there is an 80 percent energy savings. Schwalbe's tube recycling was awarded the Eurobike Green Award 2015, the Green Concept Award 2020 and the German Sustainability Award 2021. General information on recycling at Schwalbe can be found at https://www.schwalbetires.com/recycling/.
Further information
SCHWALBE | Ralf Bohle GmbH
Press Office
Otto-Hahn-Straße 1 | 51580 Reichshof-Wehnrath
Phone: +49 22 65 109-0 | press@schwalbe.com
www.schwalbe.com