SCHWALBE BECOMES PREMIUM PARTNER OF GERMAN WHEELCHAIR BASKETBALL
---
NEW ADDITION SHORTLY BEFORE THE START OF THE EUROPEAN CHAMPIONSHIPS
Schwalbe becomes premium partner of German wheelchair basketball and thus also supports the national teams with immediate effect. On Saturday (4.12.) the European Championships for men and women will start in Madrid. The commitment of Ralf Bohle GmbH with its Schwalbe brand will initially run for two years.
Frank Bohle, managing partner of Ralf Bohle GmbH: "Wheelchair basketball is an active, fast and dynamic sport. At the same time, it exemplifies inclusion, because athletes with and without handicaps go basket hunting together. That's why it's a matter of the heart for us to support the wheelchair basketball players as a partner and to get involved with our know-how in particular."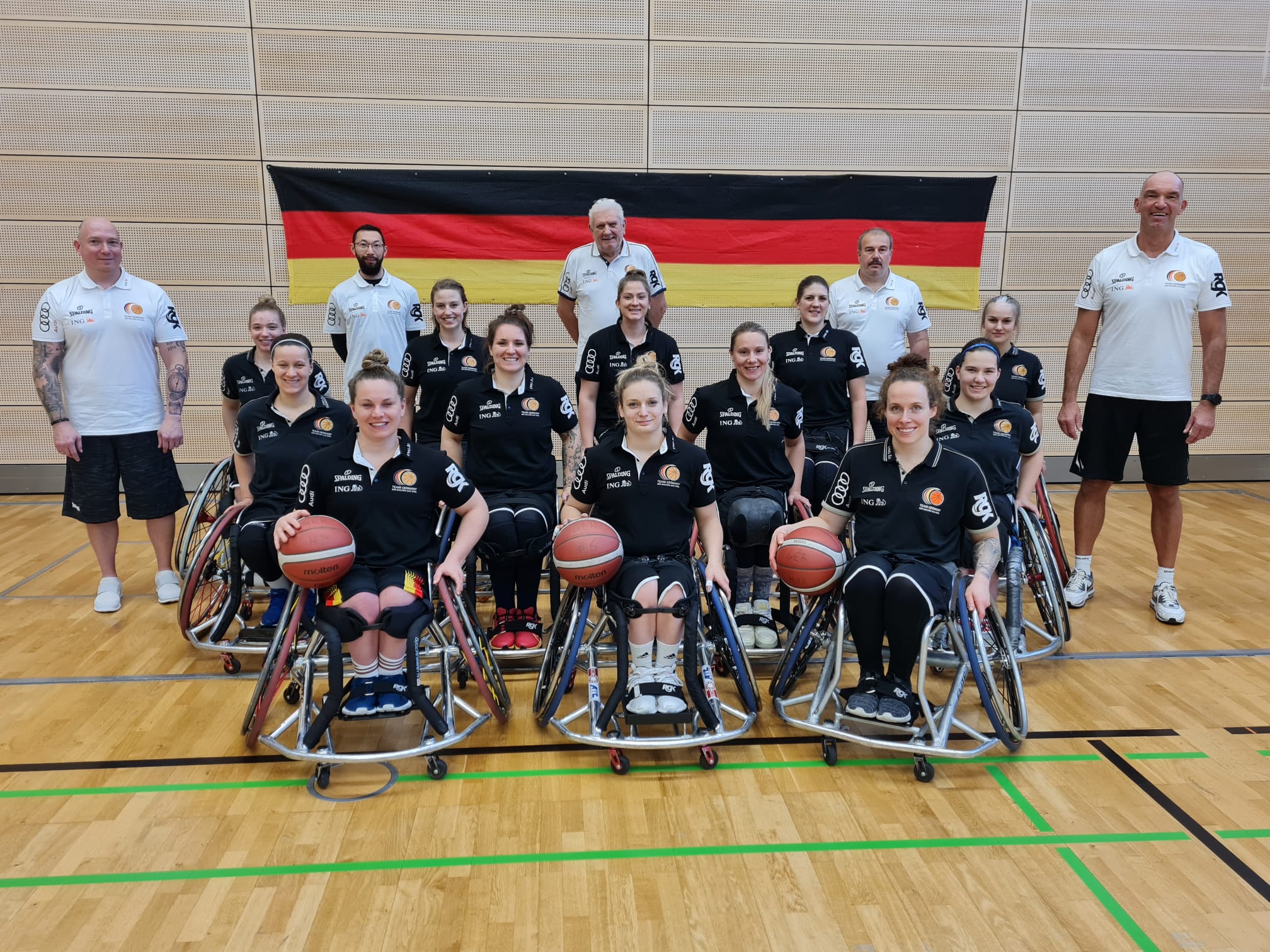 The national coaches of the German national wheelchair basketball teams are pleased about the announcement of the partnership shortly before the start of the European Championships. "We expect the cooperation with Schwalbe to further optimize our technical requirements," explained men's national coach Nicolai Zeltinger, and was joined by women's national coach Dirk Paßiwan: "The world's best in wheelchair basketball is now so close together that nuances in equipment can make all the difference."
In close exchange with the athletes, Schwalbe will develop a new tire that is to be perfectly adapted to the requirements of wheelchair basketball. In doing so, Schwalbe is bringing together the enormous expertise from two areas - from the product developments of wheelchair tires and bicycle tires for the race division. Europe's market leader for bicycle tires has also had high-quality wheelchair tires in its portfolio for over 20 years and currently offers a total of five different models - including the Marathon Plus, the first flat-less wheelchair tire.
Further information
SCHWALBE | Ralf Bohle GmbH
Press Office
Otto-Hahn-Straße 1 | 51580 Reichshof-Wehnrath
Phone: +49 22 65 109-0 | press@schwalbe.com
www.schwalbe.com