LONGER LASTING
---
NEW BICYCLE TUBE FOR E AND CARGO BIKES
For cyclists who want to inflate less often: The new Air Plus tube (Schwalbe) made of special rubber and with increased wall thickness retains air much longer than conventional bicycle tubes.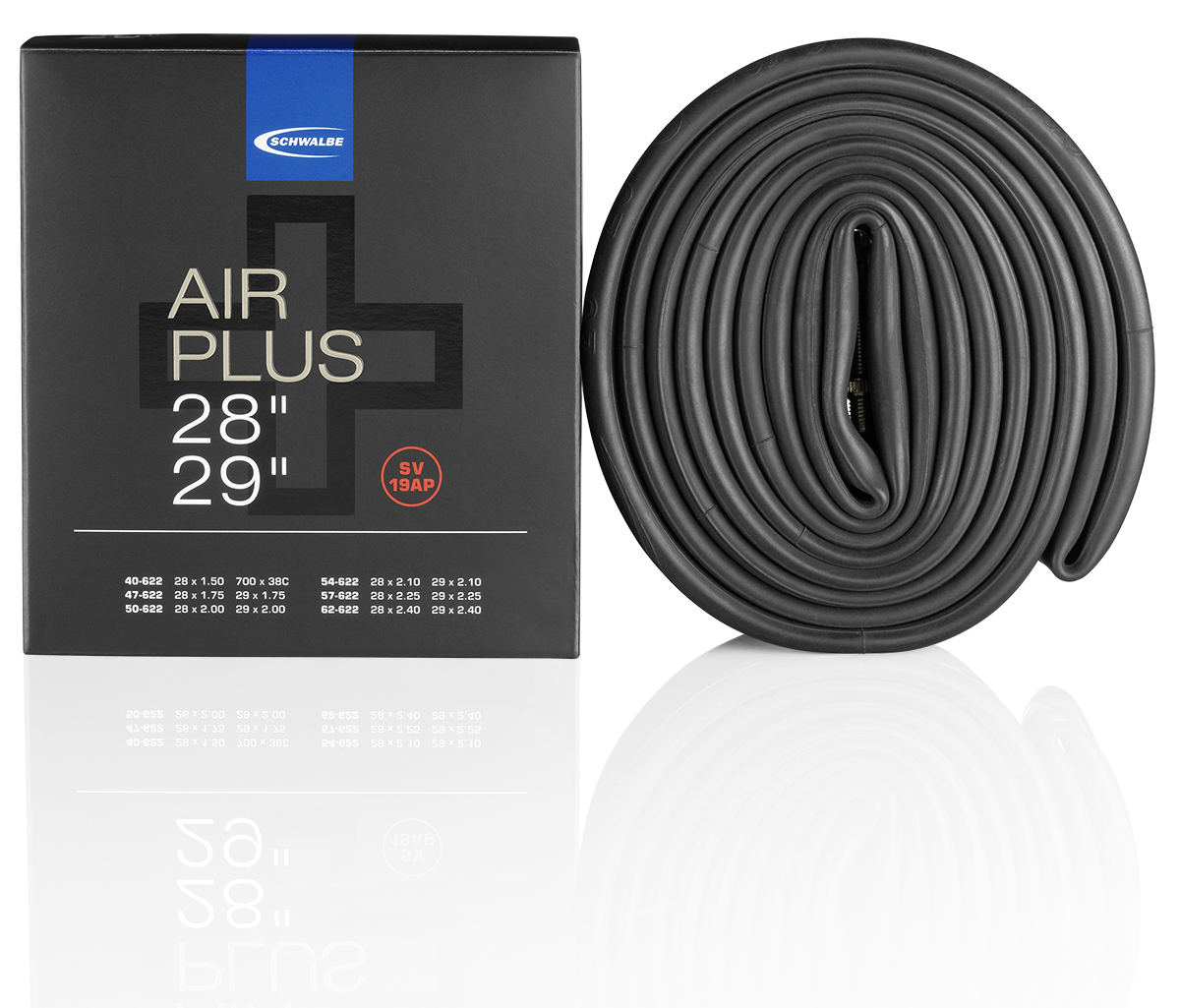 AIR PLUS FOR E- AND CARGO BIKES
The high air retention is particularly useful for riders of e-bikes and cargo bikes who are on the move with a higher bike weight. In these cases, the Air Plus tube retains air much longer and better protects against pinch and penetrating punctures. But riders of trekking and city bikes also benefit from carefree cycling with longer riding times and less maintenance.
"The new Air Plus tube contains pure butyl rubber, which has very low air permeability. This along with a wall thickness of 1.5 millimeters – approximately 70% more than a conventional bicycle tube - result in a 50 percent higher air retention depending on the tire size and air pressure," explains Marcus Lambertz, Product Manager at the manufacturer Schwalbe (Reichshof). With normal use this means more time in between having to inflate the tube again.
The increased wall thickness also protects against punctures caused by strikes and blows. With these advantages, the 120 grams that the Air Plus tube also weighs (in tube size 28 inches) should hardly be noticeable to riders. Schwalbe's new Air Plus tubes are available in bike shops in the seven most common sizes from 20 inch and cost from US$13.
Further information
SCHWALBE | Ralf Bohle GmbH
Press Office
Otto-Hahn-Straße 1 | 51580 Reichshof-Wehnrath
Phone: +49 22 65 109-0 | press@schwalbe.com
www.schwalbe.com