GRAVEL IN GREEN
---
SCHWALBE'S SPECIAL EDITION TIRE IN OLIVE-SKIN
Olive is the summer tire colour for gravel bikers. This was the result of an Instagram survey by Schwalbe. Therefore, the tire specialist will be launching a special edition G-One Ultrabite Tubeless Easy in olive-skin colour from June.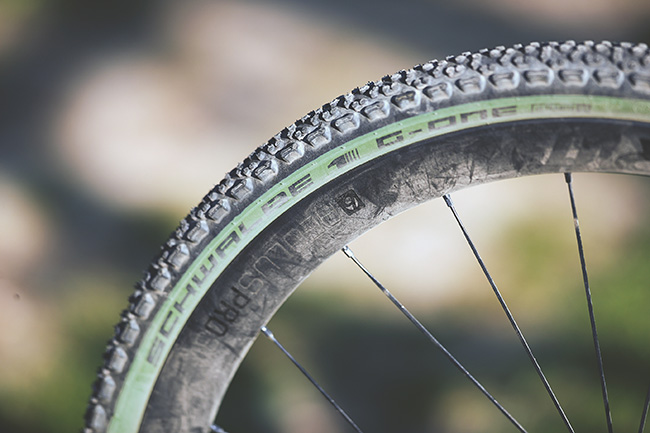 SPECIAL EDITION TIRE WITH OLIVE-SKIN
Freedom and adventure - that's what the new gravel bikes stand for in their earthy, matt colours, just like Schwalbe's off-road specialist G-One Ultrabite. Which tire colour best suits the natural look of the bikes has now been decided by thousands of style-conscious Instagram users from the options of Bordeaux-Red or Olive-Green - and they voted for the shade of green.
In addition to its extraordinary colour, the G-One Ultrabite also has outstanding inner properties. Away from the streets, it literally bites the ground with its aggressive off-road profile. Its compact cassette studs in the centre of the tread provide max grip and unprecedented traction, while robust side studs provide the rider with safety in extreme lean cornering. The stable construction with modern Tubeless Easy technology (TLE) and the versatile Addix Speedgrip compound increase performance in all parameters - whether on gravel roads, forest paths or trails.
Schwalbe's G-One Ultrabite Olive-Skin TLE will be available in size 40-622 from specialist bike shops from June.
Further information
SCHWALBE | Ralf Bohle GmbH
Press Office
Otto-Hahn-Straße 1 | 51580 Reichshof-Wehnrath
Phone: +49 22 65 109-0 | press@schwalbe.com
www.schwalbe.com