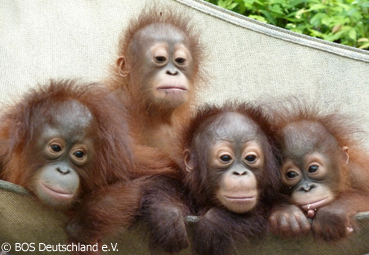 BORNEO ORANG-UTAN SURVIVAL FOUNDATION
---
COMMITMENT
ORANG-UTANS are now only found on Borneo and Sumatra, two of the six main islands of Indonesia. Their survival is threatened. For they are becoming homeless as a result of the excessive deforestation of rainforests. The BORNEO ORANGUTAN SURVIVAL FOUNDATION (BOS) (BOS) saves homeless and orphaned orangutans.
They are cared for in camps in order to be able to RELEASE THEM BACK INTO THE WILD. In order to do this, the RAINFOREST MUST BE PERMANENTLY PROTECTED. Therefore, the BOS is acquiring forest areas as habitats for wild animals and people and promotes the sustainable, nature-compatible use of the forest by the population.
Protection camps for almost 800 hunted and orphaned orangutans, preparing them for release into the wild

Approximately 2,000 orangutans have been saved since 1991
Since 2001, around 20 km² km of land has been purchased and renaturised
In 2010, 864.5 km² of natural forest were purchased (Ecosystem Restoration Concession), specially for returning orangutans to the wild
Schwalbe has its plant in Indonesia and supports the PASSIONATE COMMITMENT of the BOS.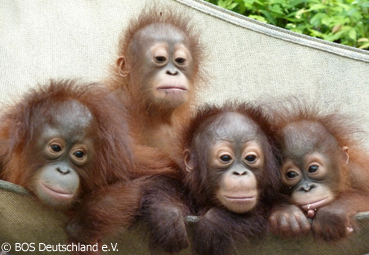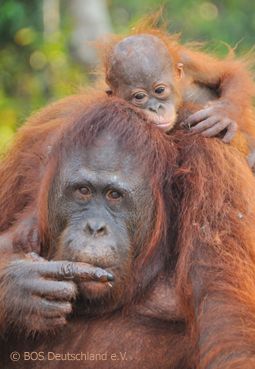 If you would also like to support the projects, you can find more information on the BOS websites.
The blog, directly from Indonesia:
The internet website of the German BOS: