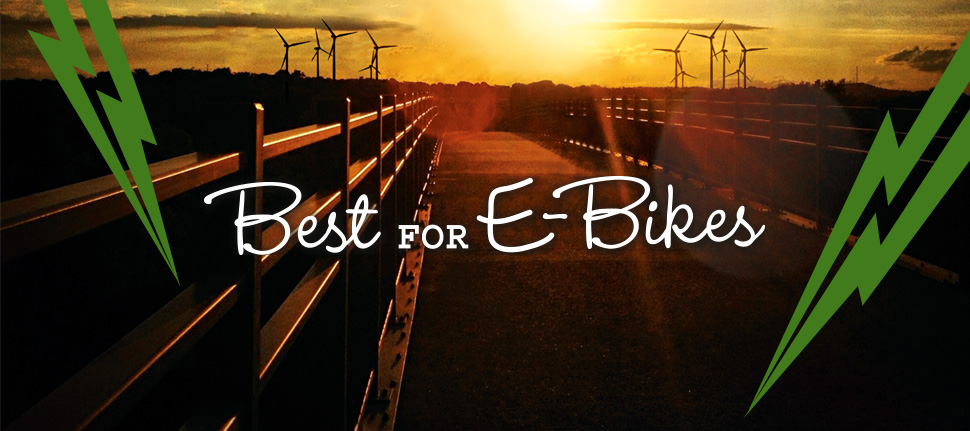 TIPS FOR PEDELEC AND E-BIKE
---
In standard pedelec that have motor assist up to 25 km/h, there is no legal requirement for a special tire. But even with these bikes, loads and average speeds are mostly higher than in regular bikes. daher empfehlen wir nur bestimmte Reifen als "E-Bike Ready". Therefore we have marked all tires with "E-Bike Ready 25" or "E-Bike Ready 50" which we recommend for the use on Pedelecs.
What should you look out for with faster E-bikes?
Special tires are necessary for fast E-bikes (tires with ECE-R75 certification valid throughout Europe). Currently we offer 15 different tires in over 50 sizes with ECE approval.
Activate the filter E-BIKE 50 in the product selection TOUR or the filter E-BIKE in the product selection OFFROAD. Then only tires and tire sizes with ECE approval are displayed.
OUR TIRES THAT ARE BEST SUITED FOR PEDELECS AND FAST E-BIKES: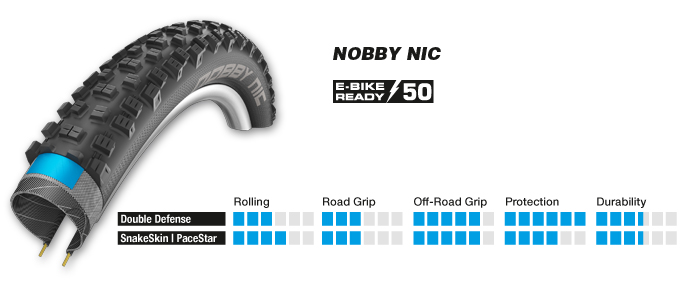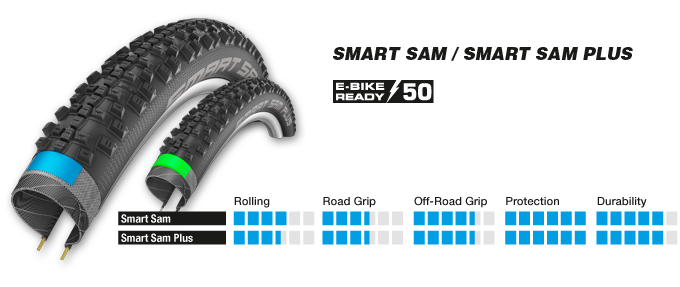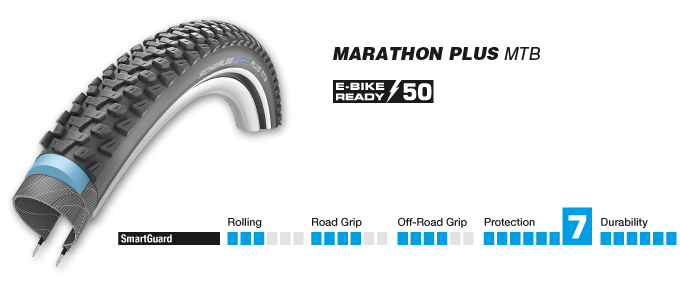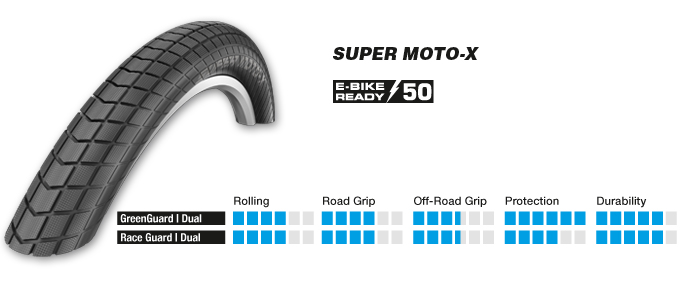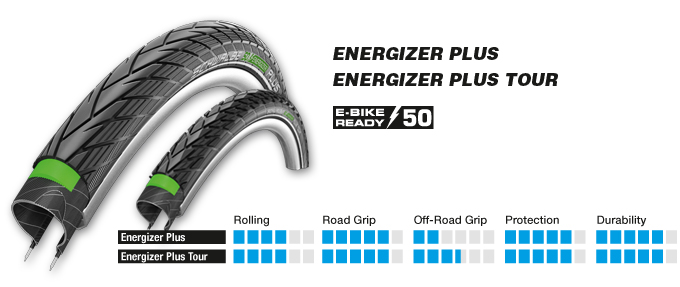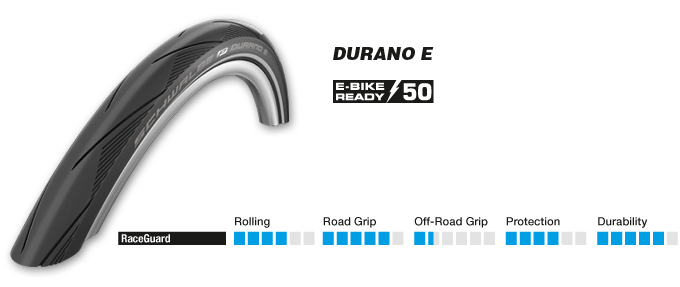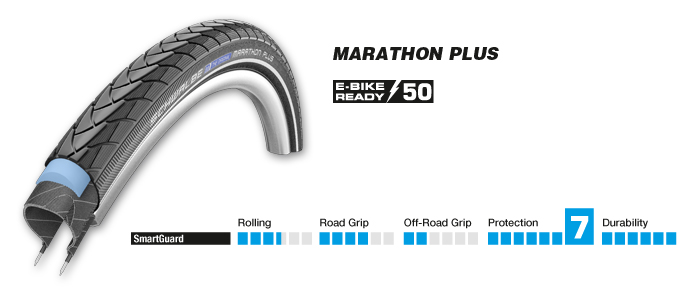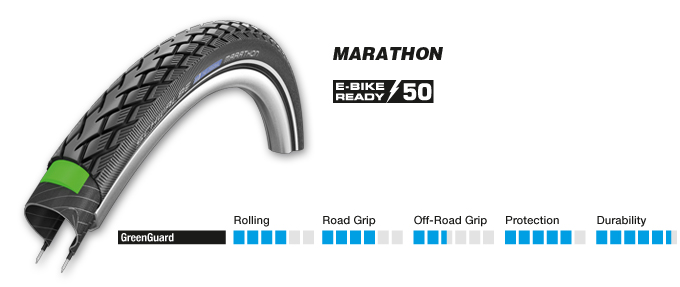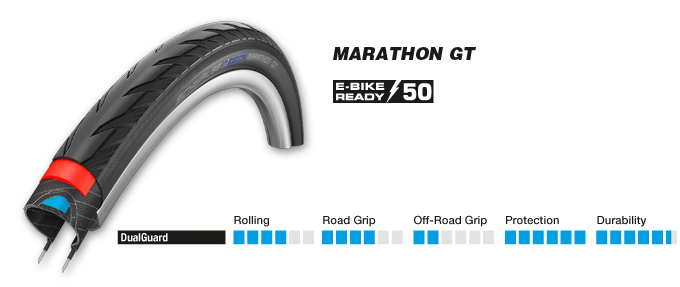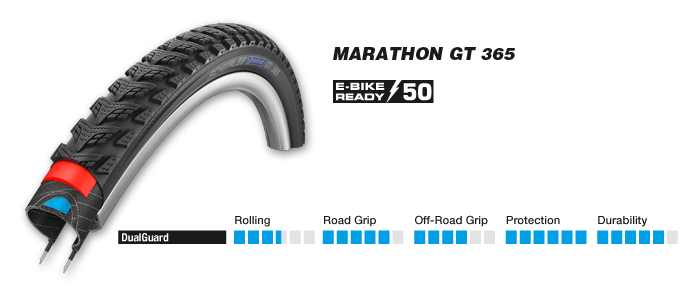 Note:
When replacing tires on fast E-bikes always pay attention to: ECE-R75 mark, maximum load and maximum speed. A Load and Speed Index engraved on the tire identifies the parameters in a code (e.g. "28B"). The number identifies the load (e.g. 28 = 100 kg), the letter identifies the speed (e.g. B = 50 km/h).