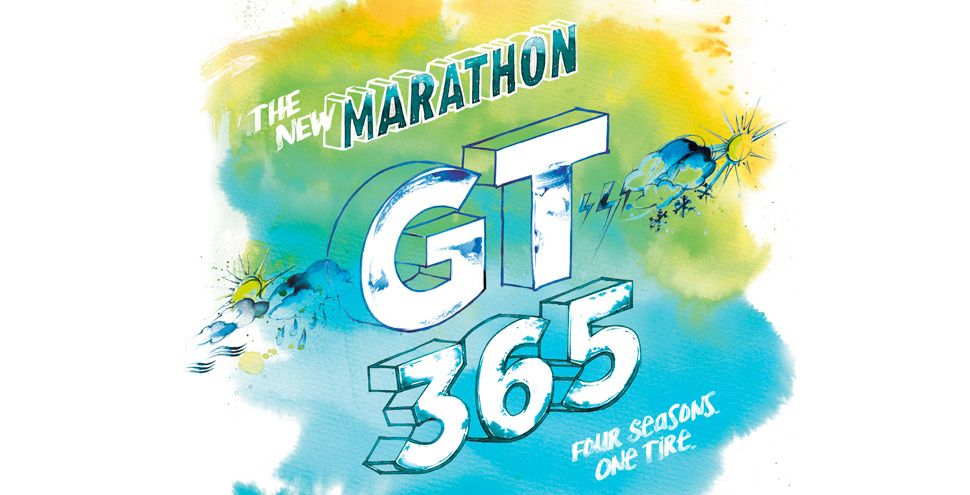 SCHWALBE MARATHON GT 365
---
THE ALL-YEAR MARATHON
Get from A to B quickly and reliably no matter what the weather: In order to guarantee that its customers can do just that, Schwalbe is launching the new all-year round Marathon GT 365 with four-season compound and DualGuard.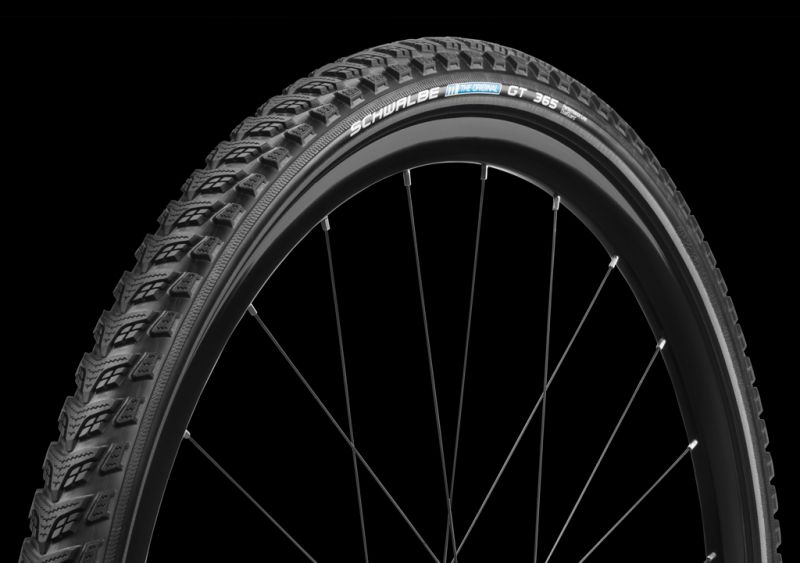 It's always the right time of year to get on the bike with these tyres. All city cyclists, commuters and cycling enthusiasts who do not allow the wind and rain or any other weather to stop them jumping on their bicycles, can ride safely all-year round with Marathon GT 365. You can tell from its tough and robust all-weather tread that it can deal with even the most adverse weather conditions and light snow thanks to its many grooves. The centre rib that goes all the way round provides the tyres with light rolling characteristics.
Larger studs on the side and the open tread design provide more traction on unpaved off-road tracks.
Schwalbe has developed the new rubber compound for all four seasons, so that you can remain on track even when it's wet. The silica compound provides excellent grip. It remains soft and maintains its grip even in wet weather and at low temperatures. "With this new compound we are tapping into new reserves when it comes to riding safety", emphasised René Marks, Schwalbe Product Manager for Touring Tyres.
The new puncture protection also offers reserves. In order to achieve a high, lightly rolling protection guard, Schwalbe developed an innovative "double puncture protection" system consisting of two components, the so-called DualGuard. An additional layer of fabric within the carcass and a 2.5-mm-thick layer of rubber form a secure, finely adjusted anti-puncture combination.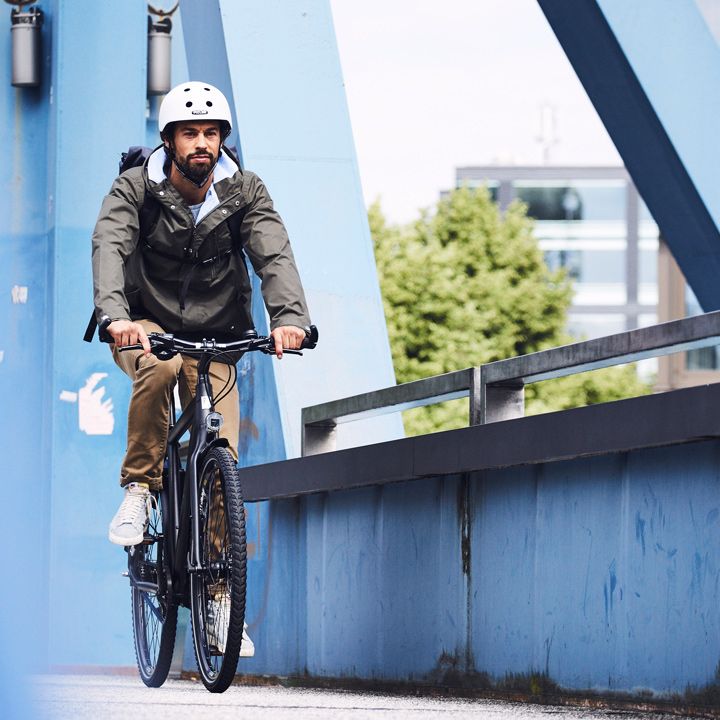 "Whether on a dirt track or in the park, at temperatures below zero or when it's wet: These tyres always deliver reliable performance. The Marathon GT 365 for the bicycle is what the M&S tyre is for the car", is how René Marks sums it up. With one limitation: Although the Marathon GT 365 is an all-year tire, when it gets really icy, then the GT 365 needs to step aside for the Marathon spiked tires.