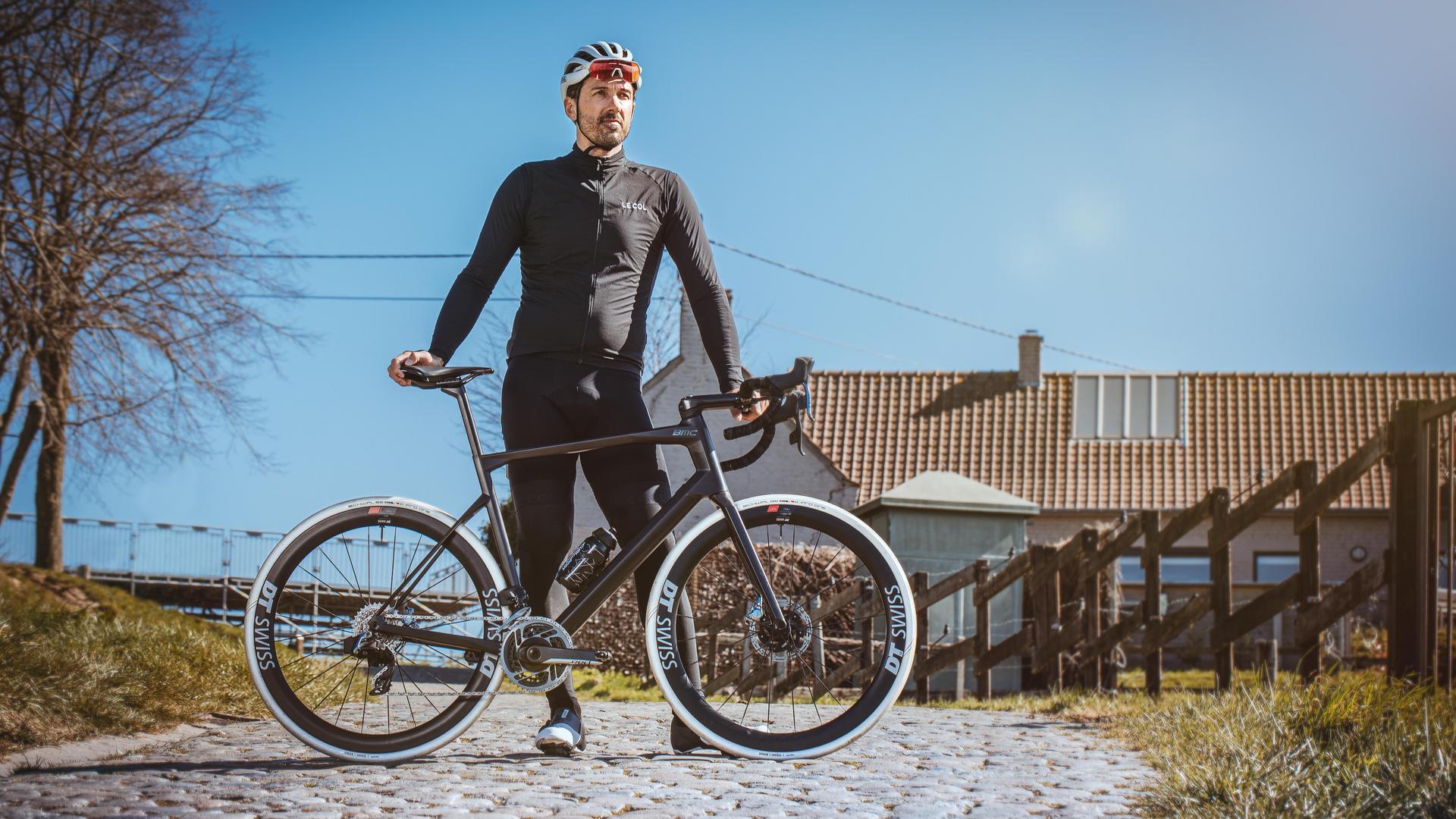 His performances in classics such as the Tour of Flanders, in the Tour de France or on the time trial bike were legendary, and his numerous victories have made Fabian Cancellara one of the most successful cyclists of recent decades. Now Schwalbe has developed with and for Cancellara its own Schwalbe Pro One tire - the Schwalbe Pro One x Spartacus.

In reference to the jersey of the time trial world champion completely in white, several color accents make reference to the unique career of the "Spartacus". Cancellara is a two-time Olympic time trial champion, has been world champion in the individual time trial four times and has won numerous spring classics - Paris-Roubaix three times, the Tour of Flanders three times and Milan-Sanremo once. In the Tour de France, he rode a total of 29 days in the overall leader's yellow jersey.
"I am super happy and proud. I am very happy to have created something for the community together with Schwalbe. The tire is really unique with a very personal touch. It's something that hasn't been done before."
Fabian Cancellara
Ex-professional racing cyclist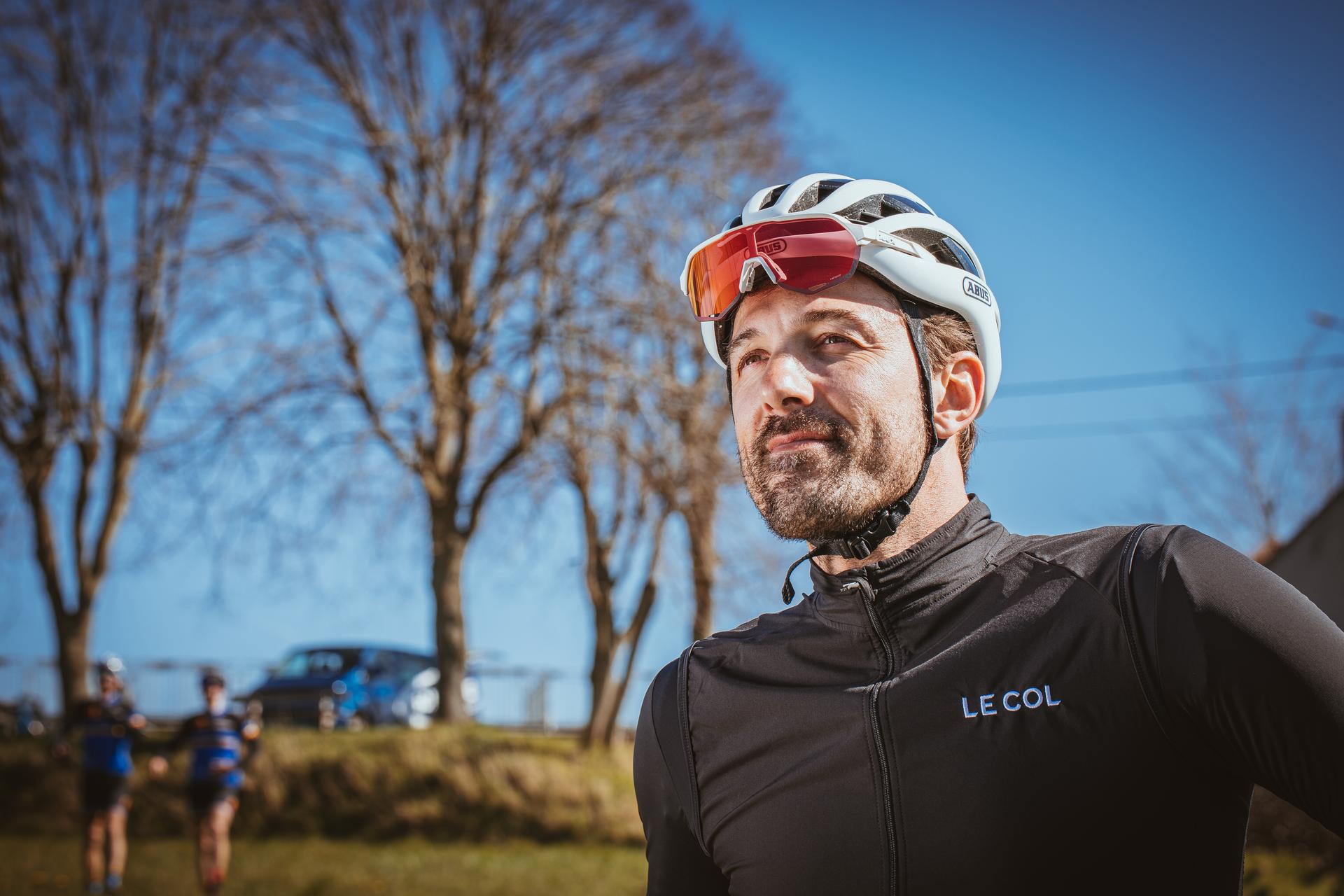 The basis for the Schwalbe x Spartacus provides the Schwalbe Pro One, the absolute premium road bike tire in the Schwalbe range. The Pro One is specially designed for tubeless application without a tube and was developed for maximum performance in all border areas. The white base color makes it unique as Fabian, the three colored stripes yellow, blue and red give it a personal race vita.
The color stripes tell their own story: the red stripe represents the Swiss flag, the yellow stripe honors Fabian's 29 days in the Tour de France leader's jersey, and the blue stripe represents the Tour of Flanders and, together with yellow and red, the hues of the flag of West Flanders. An area that has grown close to Cancellara's heart personally and through many emotional moments at the races and with the local people. His focus on detail has been the foundation of his successes, so the tire's Pro One label was also designed in the three colors.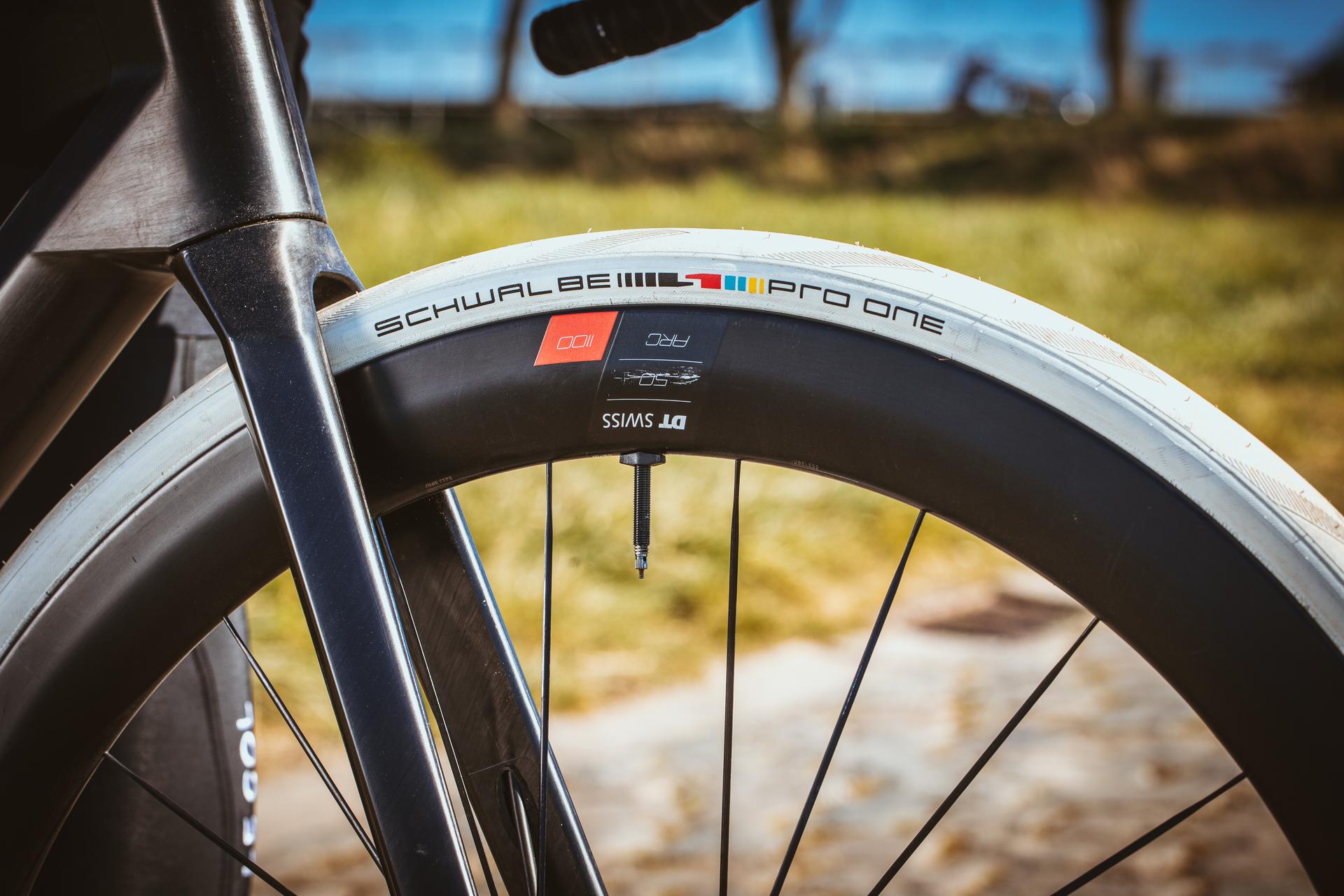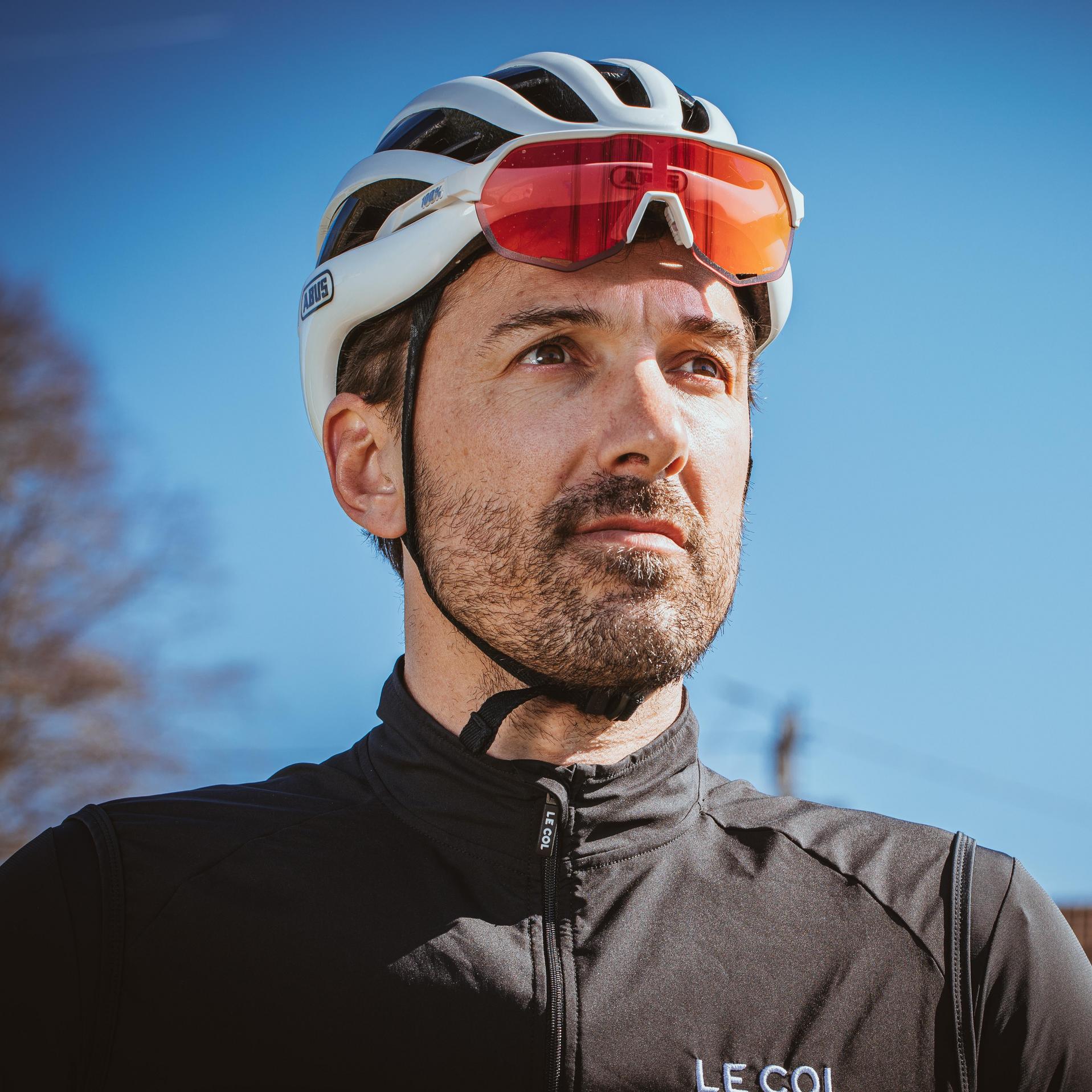 On my first ride with the white tires in Spain, it was a show right away. All the people were looking, whether racers or tourists. Then I noticed that not a single person was looking at me, as is often the case, and everyone was just staring at my white tires.
Fabian Cancellara
Ex-professional cyclist
This is the Schwalbe Pro One
Tubeless: The high-end road bike tire specifically designed for use without a tube for maximum performance.
Addix Race compound for minimum rolling resistance and maximum grip.
Offers through Super Race carcass (souplesse construction) maximum comfort and smooth handling while driving.
Very good Schwalbe puncture protection thanks to V-Guard.