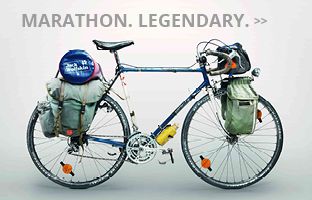 MARATHON. LEGENDARY.
---
AROUND THE WORLD IN FOUR YEARS
MARATHON – that's the name of the best known tyre series from Schwalbe. Cyclists all over the world have covered millions of kilometres on these tyres since 1985, when the first Marathon from series production rolled over the roads. This was preceded by product development that had never before been done to such a complex and uncompromising degree for bicycle tyres.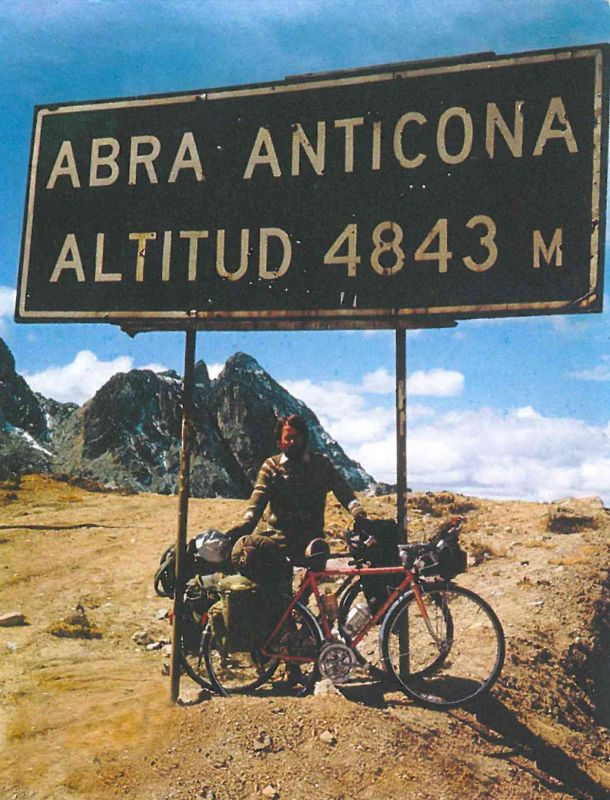 In the 1980s: A bicycle tyre is not a sophisticated, high-quality product. But those who dream of cycling around the world need a reliable tyre. Wolfgang Reiche of Bremen (Germany), at the time 34 years of age, planned his world trip in 1981. He asked Schwalbe for support just at the right time, because Schwalbe had a vision of developing the first high-quality long-distance and everyday tyre for bicycles.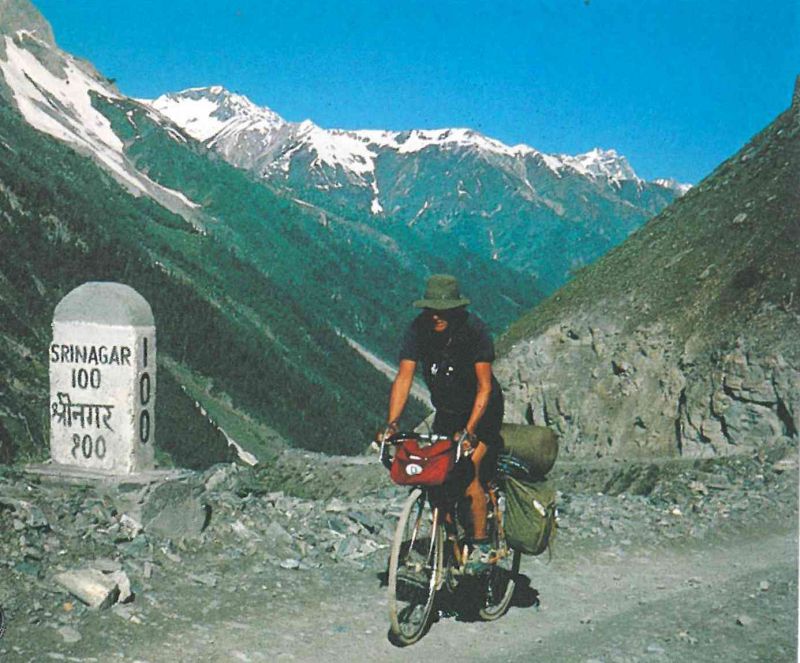 Wolfgang Reiche rode through 32 countries on five continents – a total of over 73,000 kilometres and, in these four years of touring, was Schwalbe's most fastidious tyre tester. New prototypes from Germany were waiting for him at every stop and, from all these places; he sent back reports to the tyre engineers. The findings were immediately implemented to produce better rubber compounds and improved designs. In 1983, on Bali, the adventurous cyclist is able to fit a MARATHON for the very first time. The name is a promise. A promise the tyre will keep! In Kathmandu, in the middle of the Himalayas, Wolfgang Reiche took on his last pair of tyres. These lasted until Germany – over 15,000 kilometres.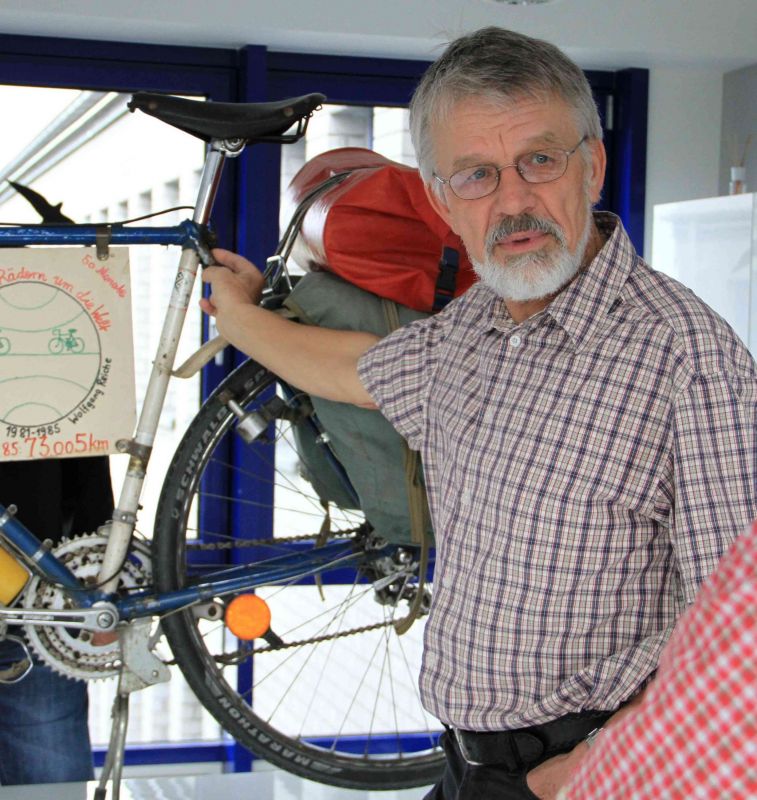 Wolfgang Reiche's steel bike of the French Motobécane brand now stands in Schwalbe's headquarters. A unique item that displays the whole wealth of its experiences. Covered in the scars of the "hardships" it endured, it still carries the umpteen-times-patched saddle bags and the original MARATHON, the first of the legendary tyre series.