DURANO FAMILY
---
TAKE THE LONG WAY HOME
Schwalbe's Durano is the most popular training tyre for long-distance riders. We are launching a new version and presenting its brothers, Durano Plus and Durano DD. A brand new addition to the Durano family is the Durano E for fans of sporty pedelecs.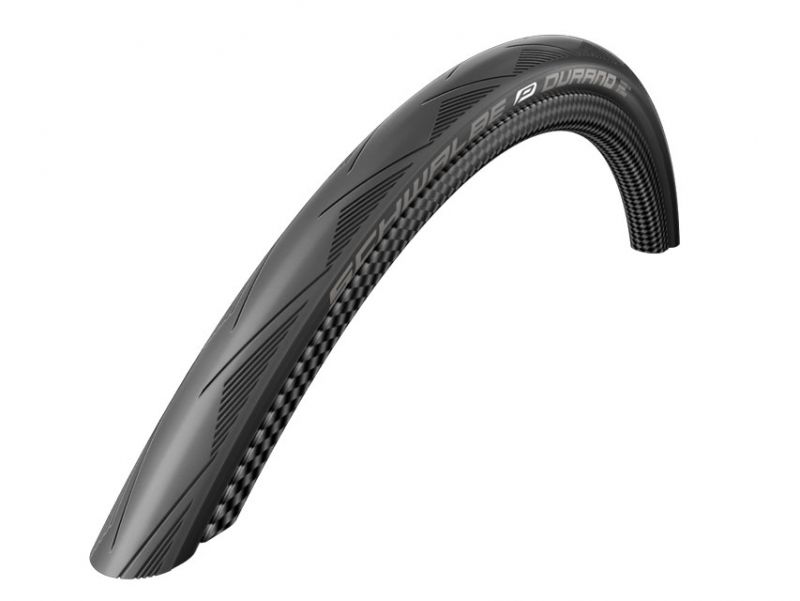 The Durano has a completely redesigned dynamic tread and is now ten grams lighter. The outstanding qualities, such as the extremely high mileage, remain the same. The dual compound ensures optimum adhesion, even on wet training stretches in winter. The RaceGuard protection belt, with a double layer of nylon fabric, provides well-proven puncture protection for light sports tyres.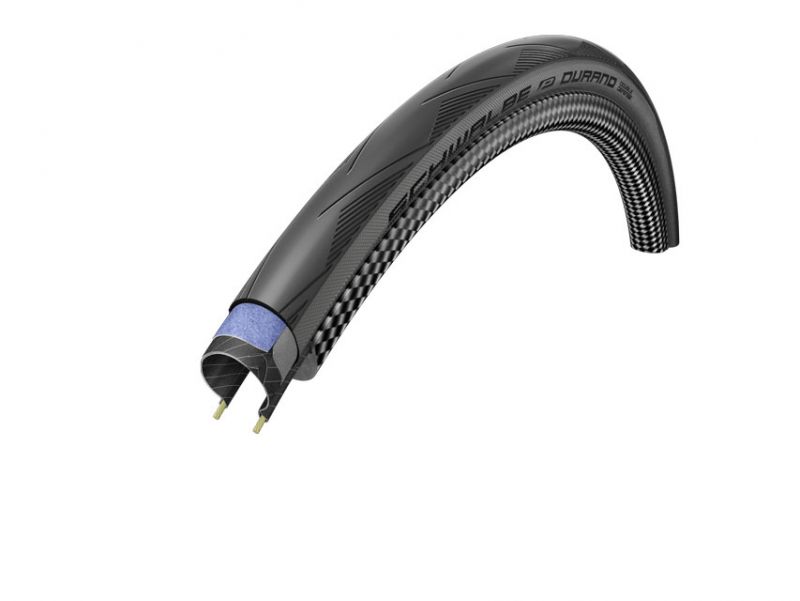 The Durano Plus has been designed for maximum puncture protection. The SmartGuard protection belt made of elastic rubber may not be quite as thick as the belt of the Marathon Plus. Nevertheless it achieves an unusually high level of protection for a racing tyre. According to Peter Krischio, Schwalbe Product Manager Race: "It is the most puncture-proof racing tyre there is".
At Schwalbe, the abbreviation DD stands for Double Defence. In addition to the RaceGuard protection belt, a layer of snakeskin fabric strengthens, in particular, the shoulder and side wall of the Durano DD ensuring all-round protection combined with minimum additional weight. The snakeskin fabric is new. Now, a monofilament fabric is used that provides even better cut resistance and greater snakebite protection.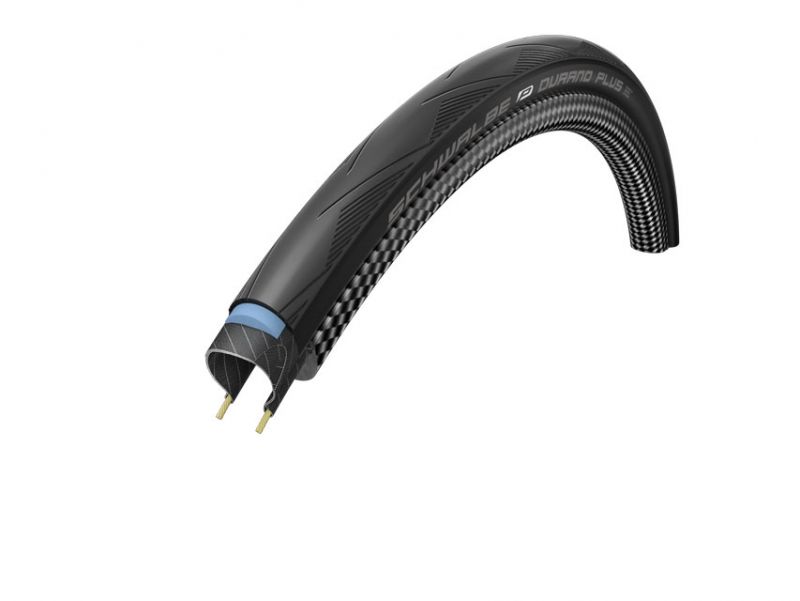 The Durano E is the version for sporty e-bikes up to 50 km/h. The Durano E has been approved for the ECE-R 75 label required for these speeds, valid throughout Europe. It is available in two versions.