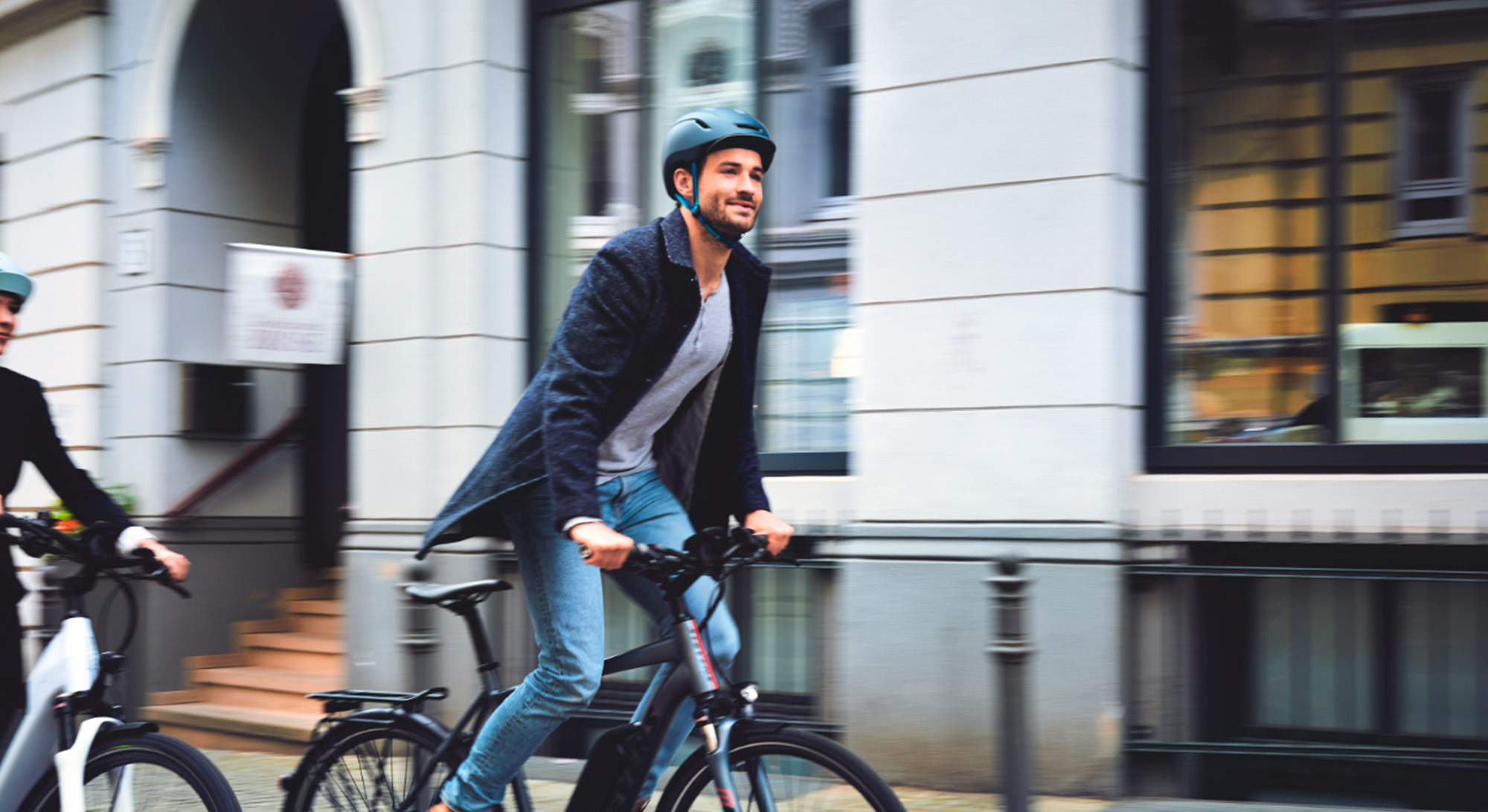 AIR PLUS

---
THE TUBE THAT TRULY HOLDS ITS BREATH.
SCHWALBE AIR PLUS.
---
TRIPLE ADVANTAGES FOR YOUR BIKE.
HIGHER AIR RETENTION
Due to the high proportion of pure butyl rubber, the Schwalbe Air Plus tube retains air significantly longer than conventional bicycle tubes. Therefore you have to inflate less often.
MORE PUNCTURE PROTECTION
With around 70% greater wall thickness, the Schwalbe Air Plus is particularly robust - and so it's well protected against pinch and penetrating punctures.
100% RECYCLABLE
If the Schwalbe Air Plus ever needs to be replaced - like all other Schwalbe tubes, it is 100% recyclable..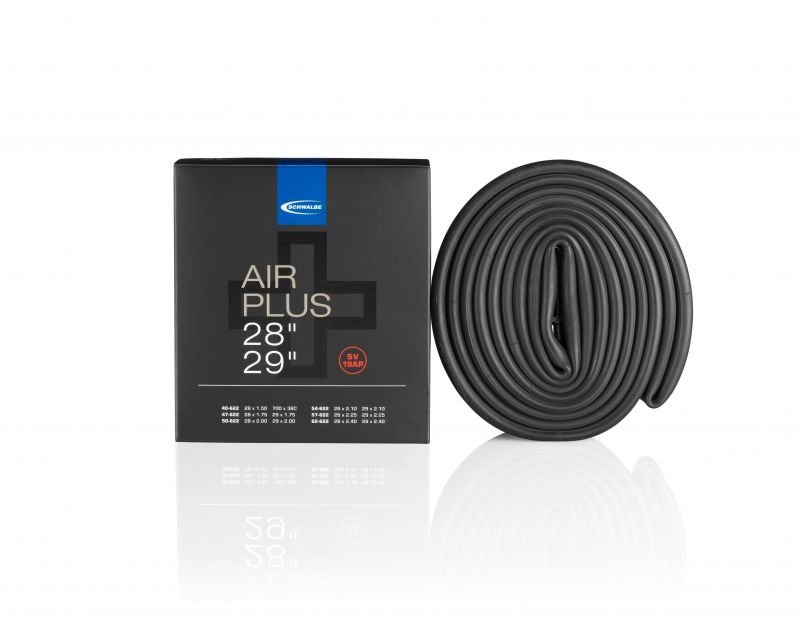 IDEAL FOR E-BIKES AND CARGO BIKES.
---
The Schwalbe Air Plus bicycle tube is made for any cyclist who simply wants to cycle and inflate less often. Thanks to its properties it is particularly suitable for bicycles that carry high loads for example e-bikes or cargo bikes.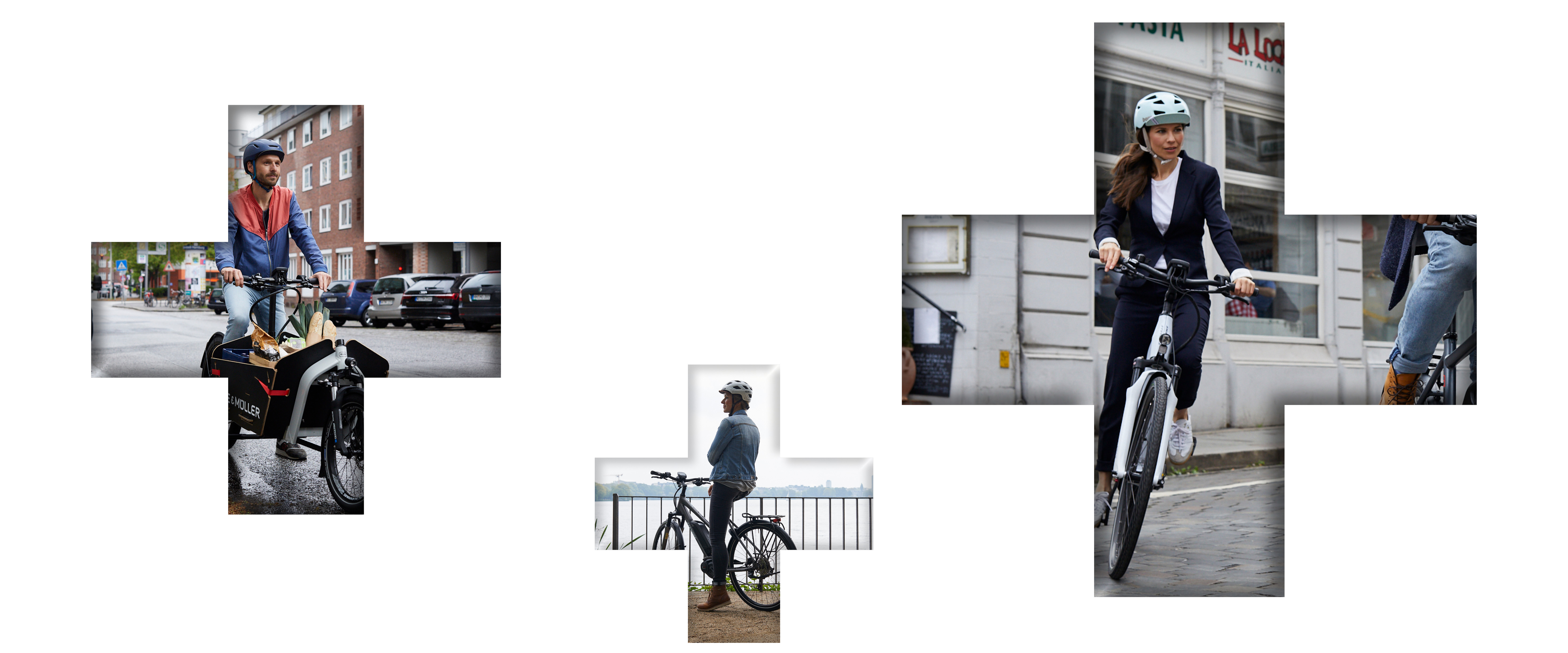 THE QUALITY-PLUS
---
FOR ALL COMMON TIRE SIZES
The Schwalbe Air Plus is available for all common tire sizes and bike types - and cheaper to buy than you might think.
Available in seven standard sizes, from 20 to 29 inches
Approximately 70% higher wall thickness
High proportion of pure butyl rubber
High pressure stable valve seal
100% recyclable