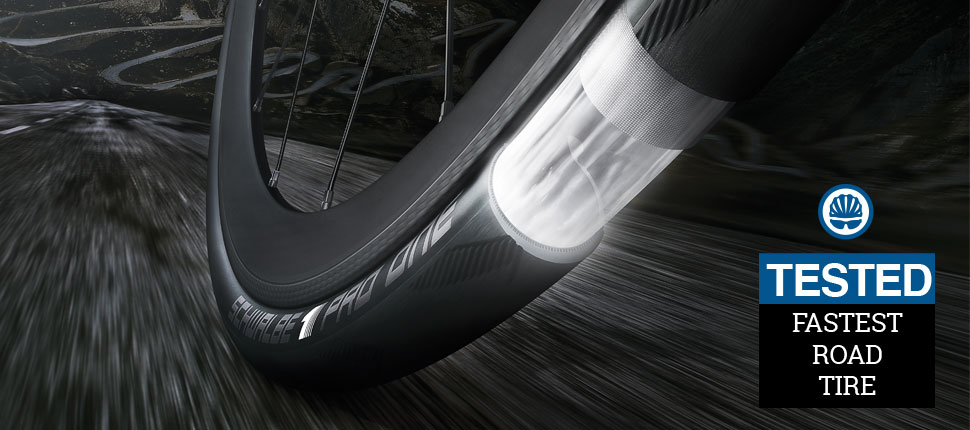 THE FASTEST OF THE BEST
---
SCHWALBE PRO ONE TUBELESS
Ten high-end racing tyres of leading manufacturers had to prove their abilities in a rolling resistance test of the website bikeradar.com. In collaboration with the independent test lab Wheel Energy in Finland, the tyres were put to a full test in both the lab and on the road The winner of all test set-ups: Schwalbe Pro One Tubeless.
LAB AND ROAD TESTS
In the test lab, the Pro One achieved the best results and eclipsed all competitors on both the smooth and the rough-surface drum.
The Schwalbe Pro One Tubeless also convinced across the board in the road tests. "Whether it is the lack of a tube, the rubber compound or the excellent construction, the Pro One feels supple and fast on the road," commented Ben Delaney from Bikeradar.com.
GO TO PRO ONE>>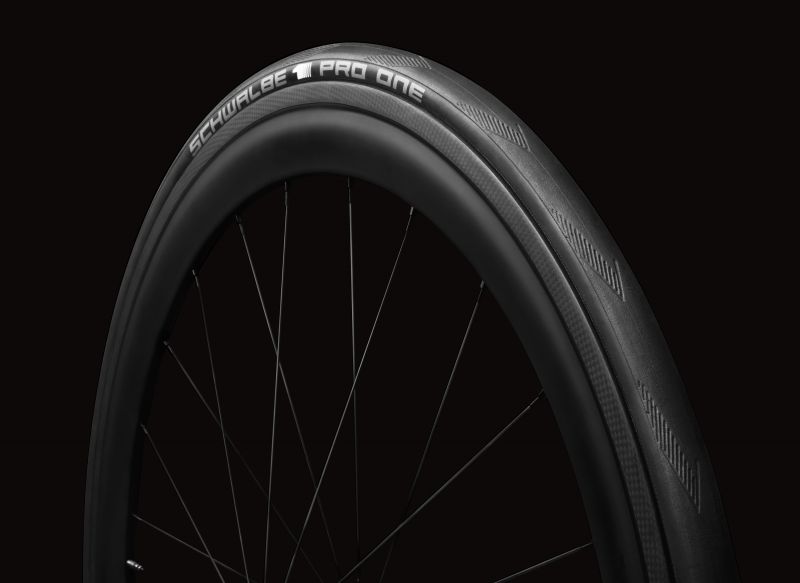 WIDER IS BETTER
The test also demonstrated that wider tyres have a lower rolling resistance than narrow tyres. In addition, the extra volume also provides extra comfort. Ben Delaney concludes: ".... since wider tyres roll faster and more comfortably, I won't ever buy a 23mm tyre again."
The full test including a video is available at bikeradar.com: