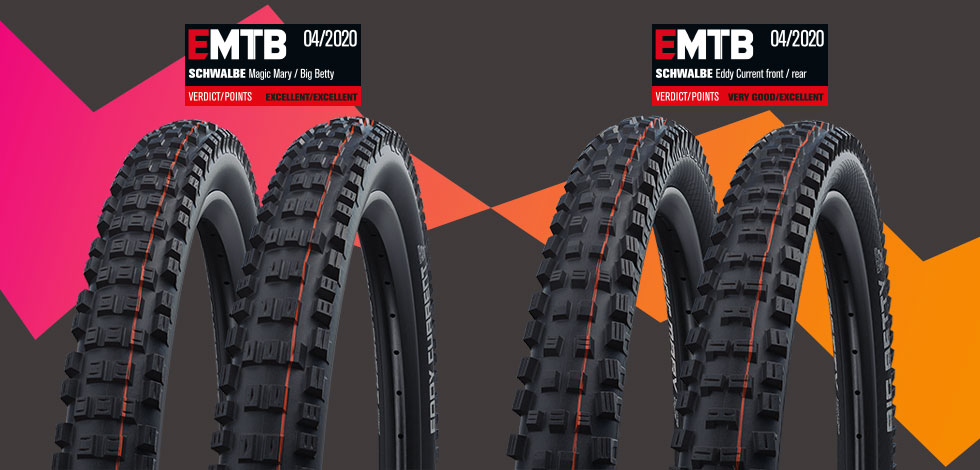 THE BEST E-MTB TIRE PAIRS IN THE E-MTB MAGAZINE TEST
---
The E-MTB magazine (edition 04/20) has tested nine different pairs of tires from various manufactures to find out which combination is the best for the e-mountainbike. There was one thing the testers immediately agreed on: 'No part of the E-MTB changes the driving characteristics as dramatically as the tire'. E-Bikes entail extra weight in the form of a motor and battery and are generally driven at higher average speeds. This also affects the choice of the right e-Bike tire: while characteristics such as weight and rolling resistance are compensated for the engine, durability and puncture protection play a central role in providing an enjoyable riding experience. For this reason, there are tires which are specially matched to the requirements of e-bikers.
We were represented in the test with two different tire combinations, both of which were completely convincing. Our e-Bike specialist, Eddy Current, got the test recommendation in the category 'Extreme' and proves that it is made for hard E-MTB use. The combination of Magic Mary and the new Big Betty as the 'allrounder'-pair goes one better and is awarded the test winner!
TEST VICTORY FOR MAGIC MARY + BIG BETTY
In the big E-MTB test the combination of Magic Mary on the front wheel and Big Betty on the rear wheel was convincing across the board. Thanks to the new 'Super' carcasses, the compromise between puncture protection and rolling resistance has been further optimised. The E-MTB magazine confirmed: 'In fact, the combination plays a leading role in both ratings in the laboratory test.' This is of course also noticeable on the trail, because in combination with the Addix Soft compound the tires are extremely controllable: 'You can fully rely on Schwalbe tires in curves, when braking and on steep ramps.' The combination of Magic Mary and Big Betty is therefore a real 'all-rounder' and is rewarded with the test victory.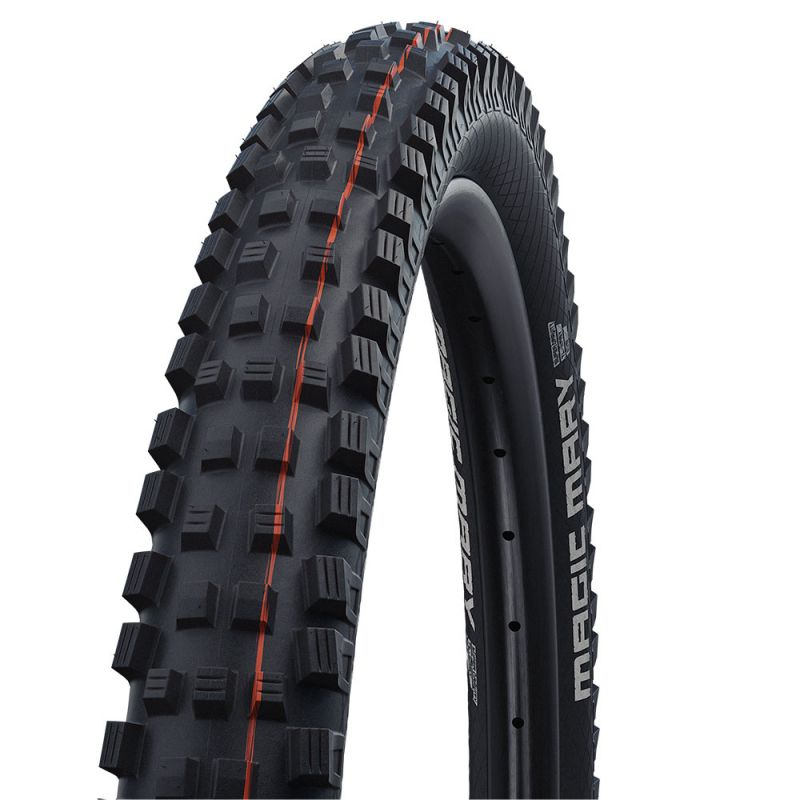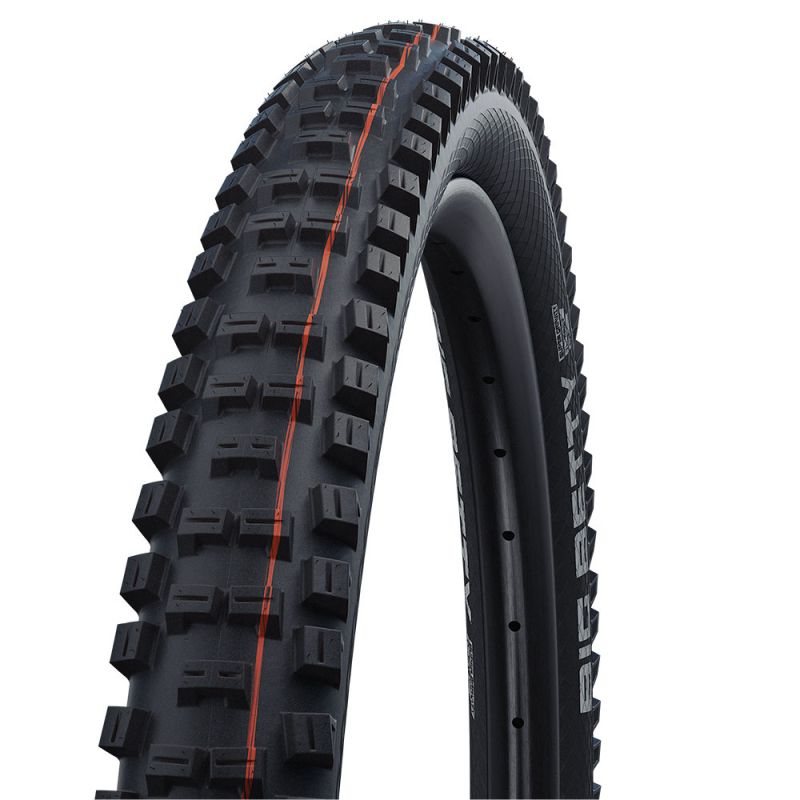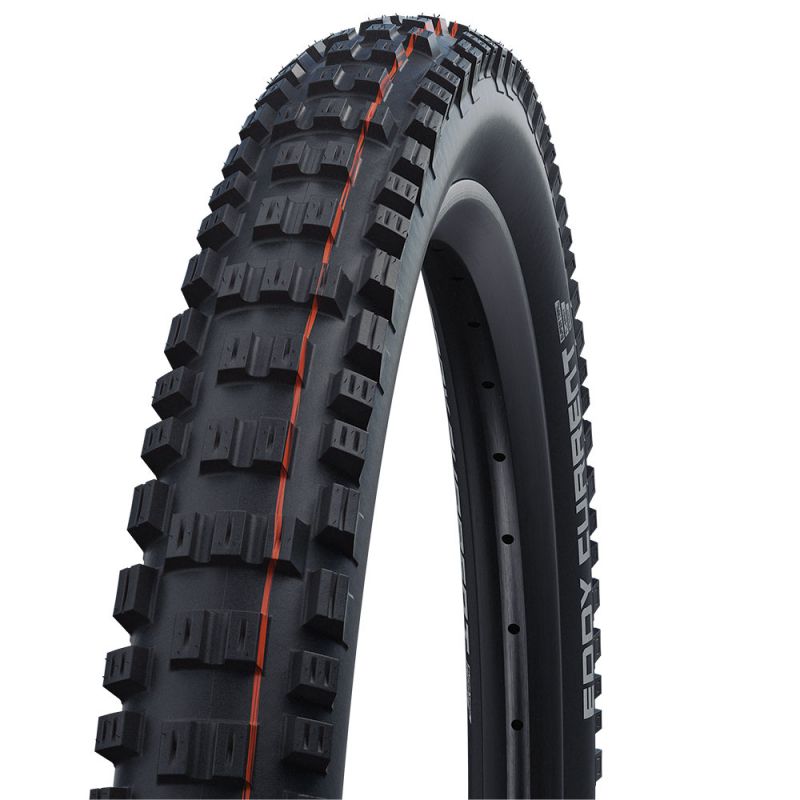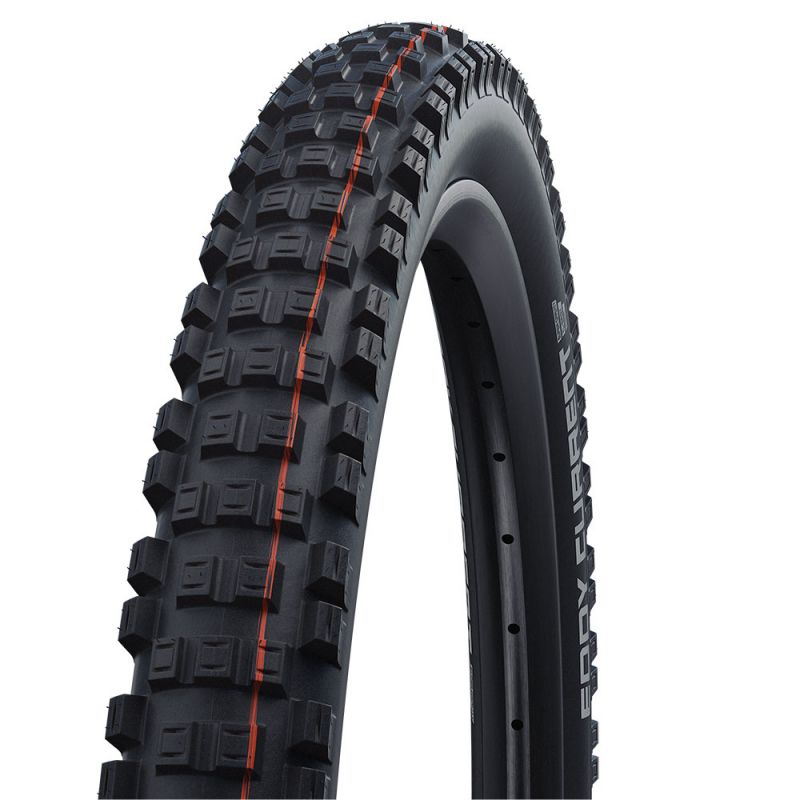 TEST RECOMMENDATION 'EXTREME' FOR EDDY CURRENT FRONT + REAR
No other tire in the test is so uncompromisingly tuned for E-MTB use as the Eddy Current. This is of course also clearly noticeable while riding: 'The puncture protection on the rear wheel is far above the competition and the tire also impresses with stoic safety in practical tests. A carefree package. No other tire brakes so quickly and without any problems, even on extreme uphills the traction is benchmark.' Due to these properties the Eddy Current is the ideal companion for extreme MTB use. That's why the tire combination was awarded with the test recommendation.
The complete test report can be read in the edition (04/20) of the E-MTB magazine.