1981 - A GRAVEL TRIBUTE
ERWIN SIKKENS X SCHWALBE
When Erwin found this stamp card from the 1981 Mosel-Radtour at his grandmothers house, he knew he had to create a gravel tribute version to this route. He rode it exactly 40 years after the original ride took place.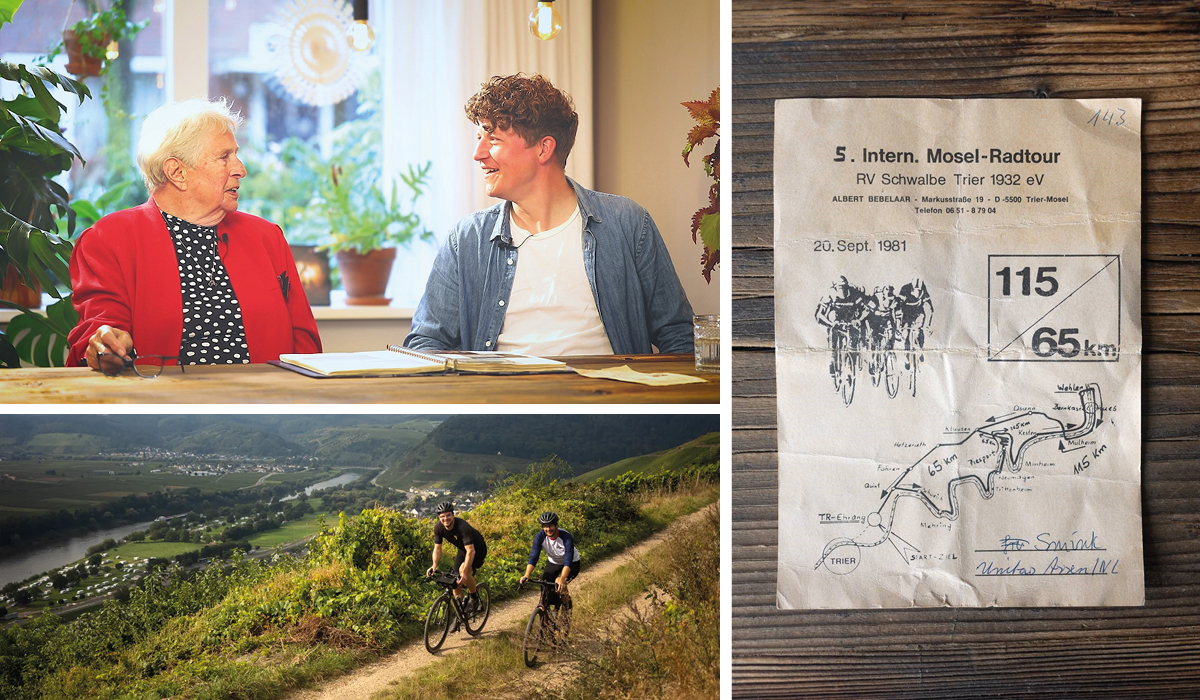 When my grandparents were younger, they were diehard cyclists, just like my parents. I don't get my own love for the bicycle from a stranger ;-)
While cleaning out one of my grandmother's closets, a stamp card from the 'International Mosel-Radtour 1981' came up recently. The reason and inspiration to go on an adventure with Schwalbe... to this day exactly 40 years after the original tour!
The original road bike tour took the participants in '81 from the village of Ehrang through the Moselle valley, over a total length of 115 km... with beautiful views, but also a number of beautiful climbs. However, most of the miles were covered flat to rolling by following the bike paths along the river.


The 2021 route adheres to the principles of the 'Intern. Mosel-Radtour 1981', but seeks as many unpaved roads as possible. The tour now also starts near the original start and finish place near Ehrang, and the gravel route also visits the same villages and bridges as the original tour as much as possible. This gravel route does, however, look higher up a bit more often, with all the extra altimeters that entails. The most beautiful gravel roads are located here between the vines in the hills, which immediately makes it extra special! That this journey is therefore heavier than the original 'Intern. Mosel-Radtour' 1981 may be clear.

What started as a find in a closet at my grandmother's house, quickly became the inspiration for a beautiful gravel ride and a tribute to my sporty family who already pedaled their miles here in the 80s on steel bicycles and in woolen jerseys. For me it underlines the timeless spirit of cycling and shows that you can find inspiration everywhere for a nice bike ride on new paths.