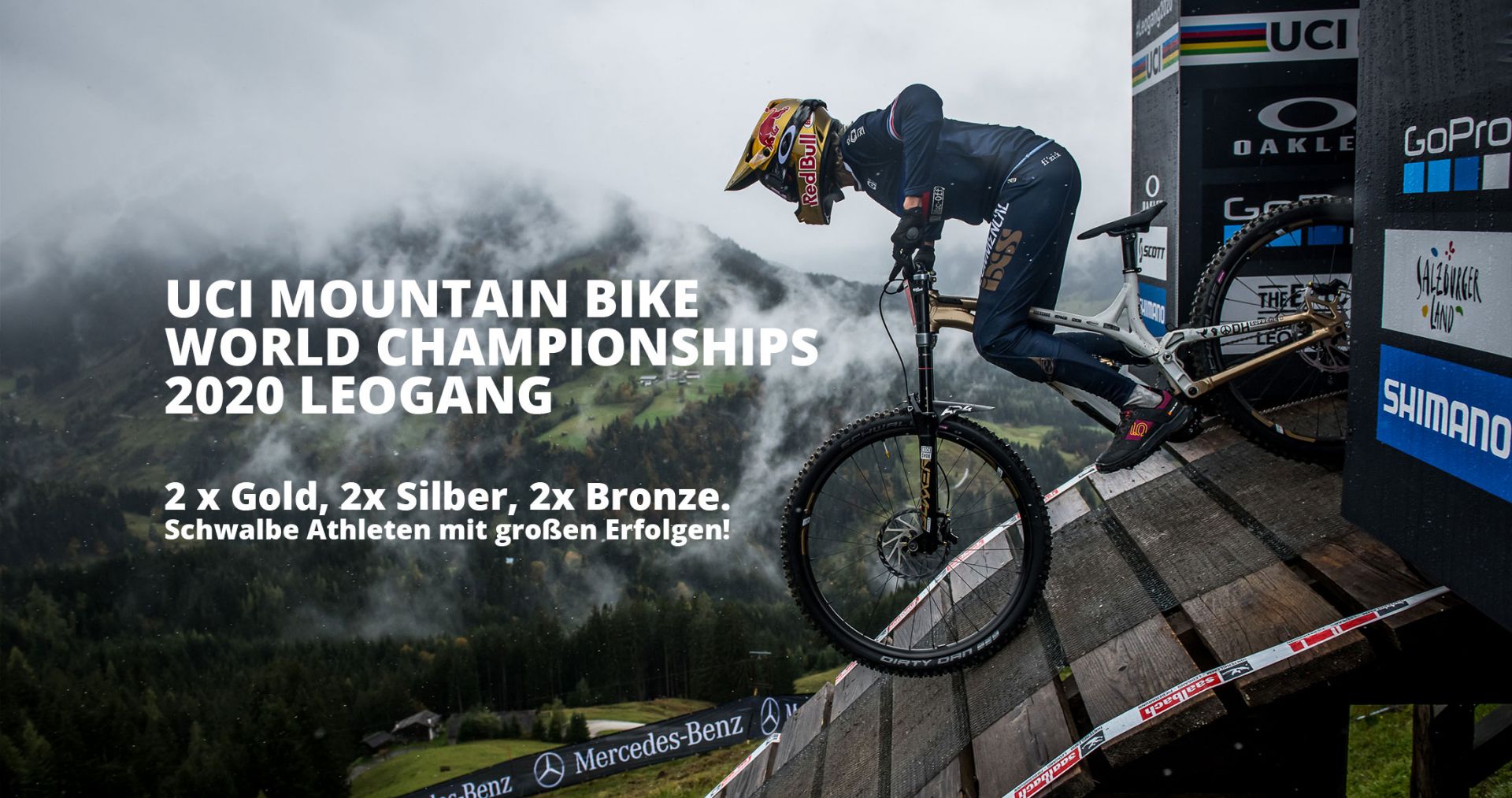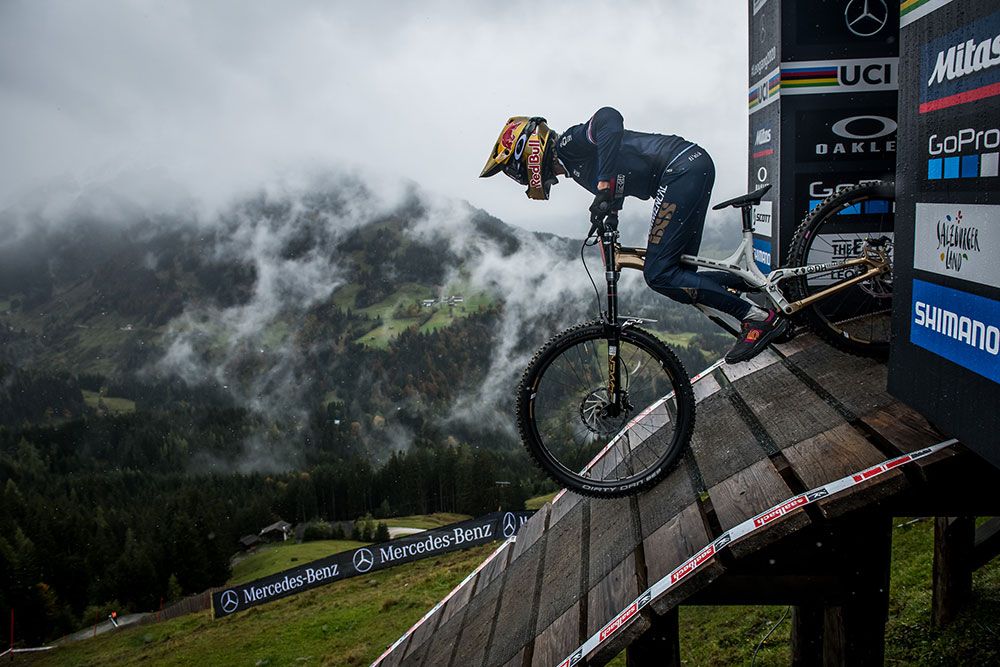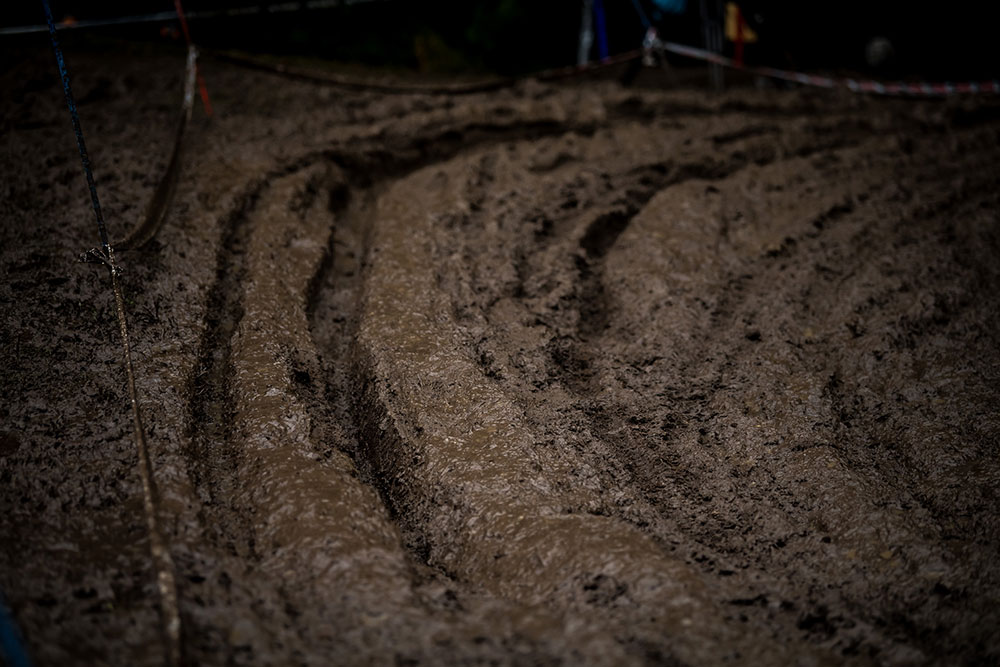 Rain, snowfall and deep, muddy grounds characterised the World Championship weekend in Leogang. This made all the competitions even more challenging and demanded all the skills of the riders. We are more than happy that despite these conditions our Schwalbe athletes presented themselves in top form and were able to win two world championship titles as well as various other medals.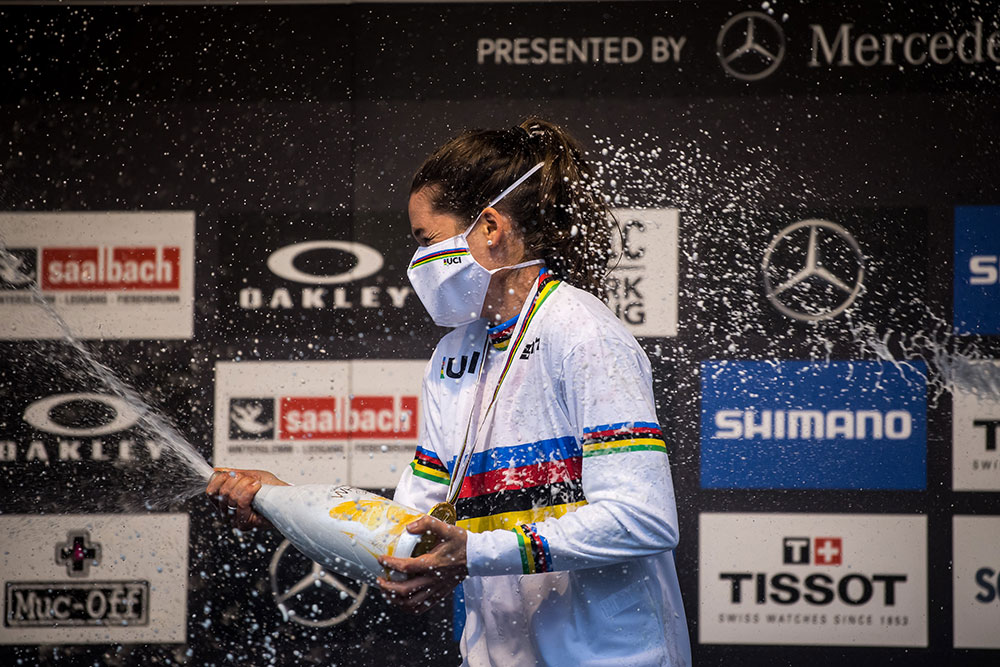 World Championship title for our Schwalbe athlete Camille Balanche. She was the first Swiss woman ever to win the elite downhill world championship title. Where many of her competitors had to struggle with major problems on the demanding course, Camille coped extremely well. Especially in the lower forest section, which became a key section due to the weather conditions, she showed all her skills and crossed the finish line with a very narrow lead. No rider after her was able to beat her time. Great race, great performance. Congratulations, Camille!
Set-Up: Their tyre choice for front and rear was DIRTY DAN. Our outstanding specialist for mud and deep soils. Perfect support for these extreme conditions.
CROSS-COUNTRY OLYMPIC – WOMEN ELITE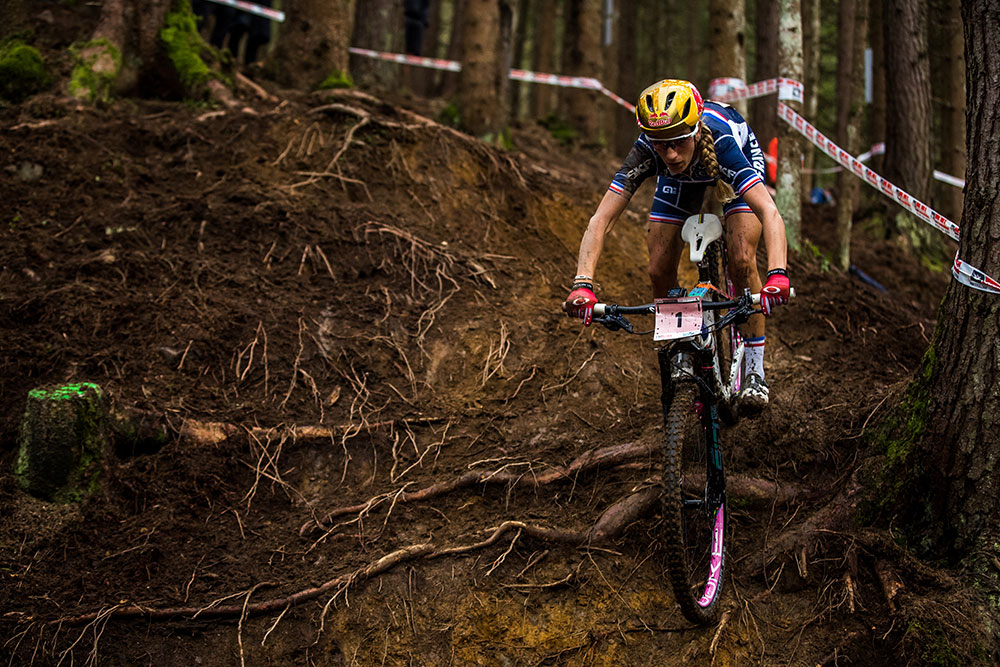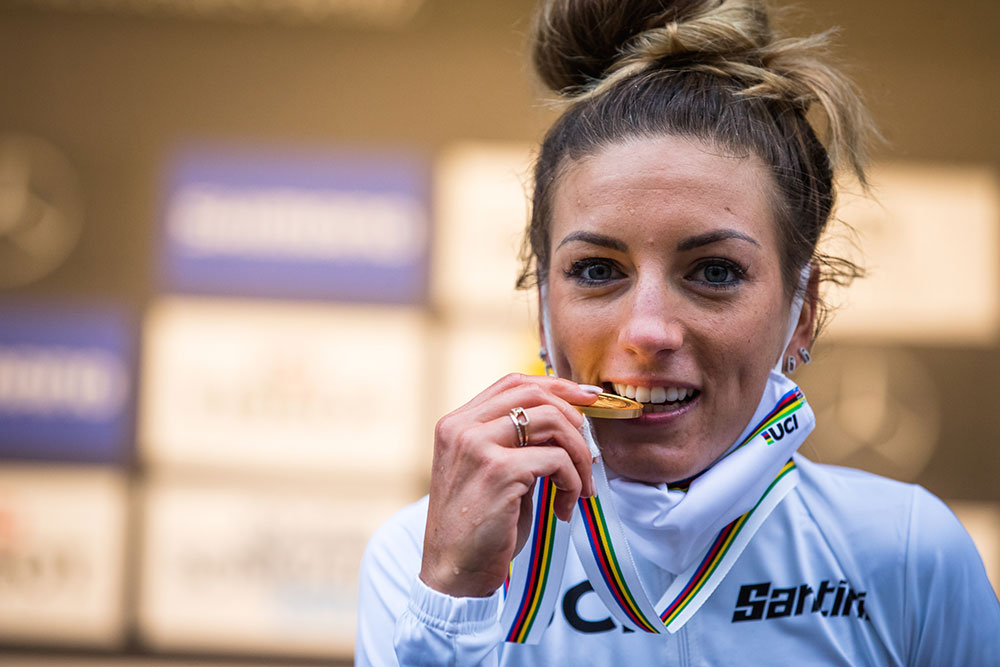 World Championship title for our Schwalbe athlete Pauline Ferrand-Prévot. With this victory, Pauline already won her third World Championship gold in the Olympic cross-country discipline. On this day, she was simply unbeatable, from the start to the finish line she had an incredible lead of 3 minutes. Best lap times and an incorruptibly good race. Congratulations, Pauline!
Set-Up: Also the perfect choice for cross-country! Pauline also rode front and rear on the track in Leogang DIRTY DANS.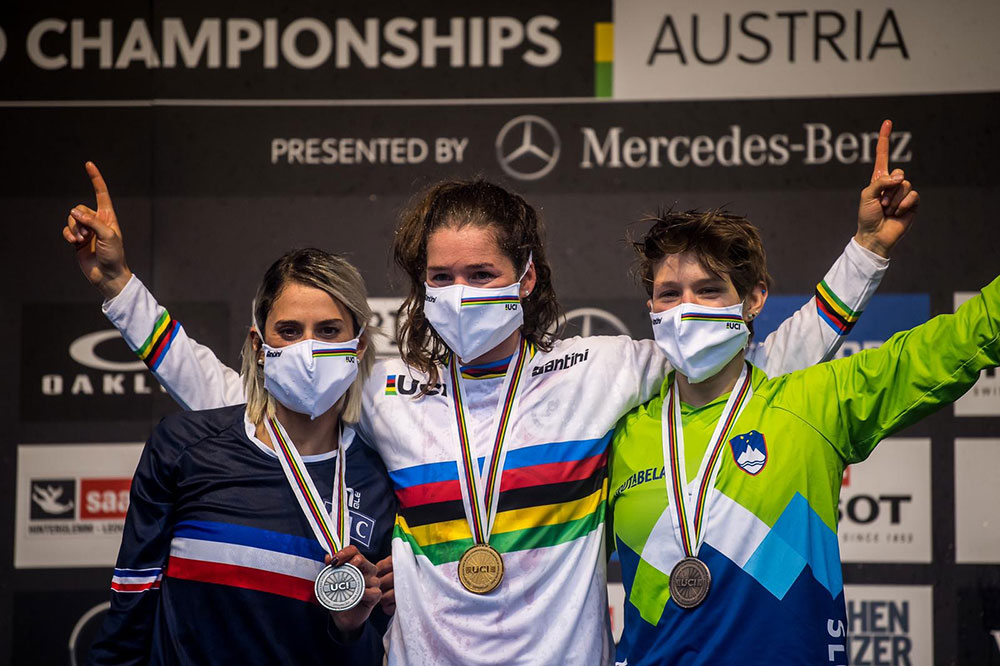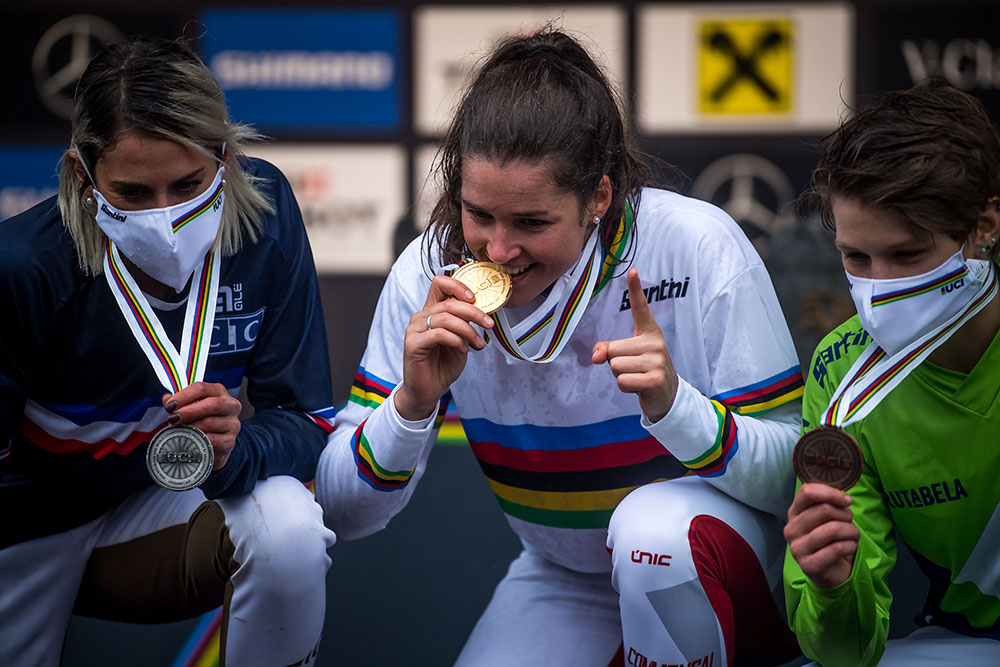 The complete Downhill Women Elite podium was won by our Schwalbe athletes this year - Gold for Camille Balanche, Silver for Myriam Nicole and Bronze for Monika Hrastnik! What a result.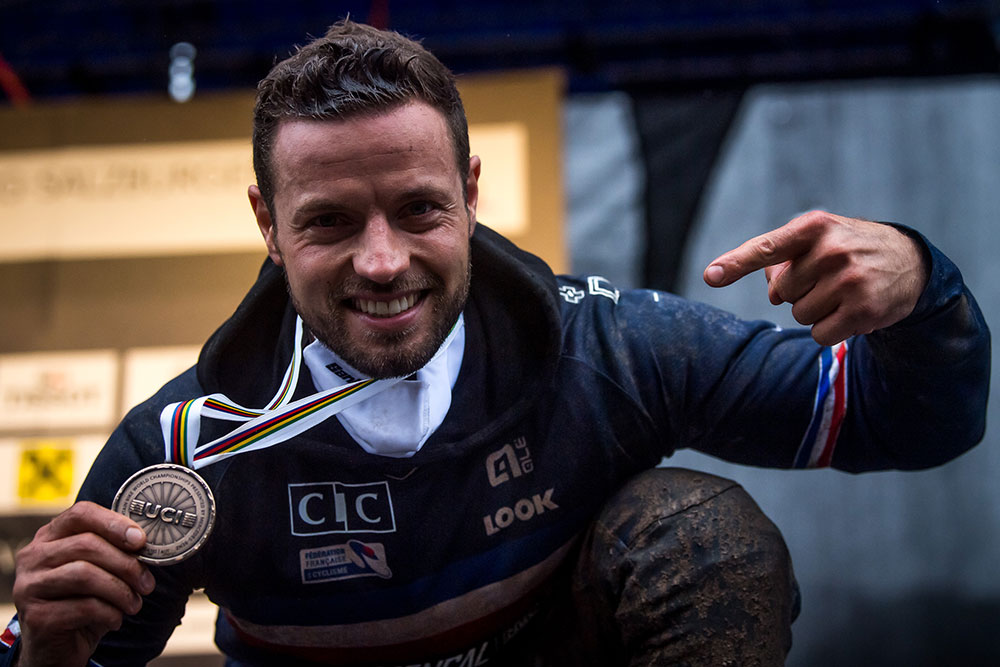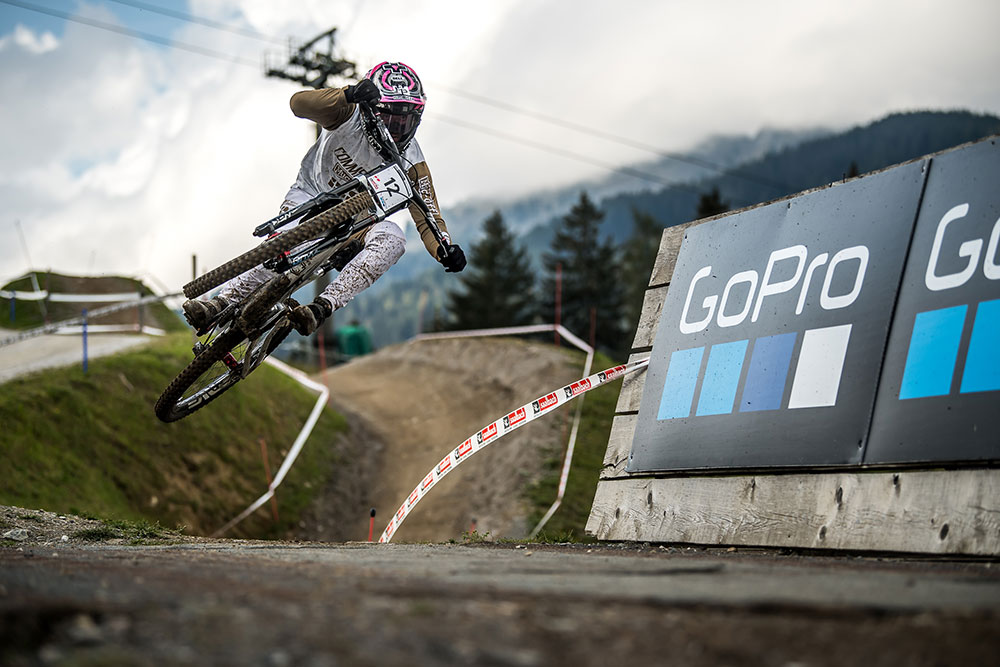 Bronze medal for our Schwalbe athlete Rémi Thirion. Sensational result for Rémi in the Downhill Men Elite competition. A great third place win on the extreme course of Leogang, where the biggest favourites had to bow out of the race for the world championship title one after the other.
CROSS-COUNTRY OLYMPIC – MEN ELITE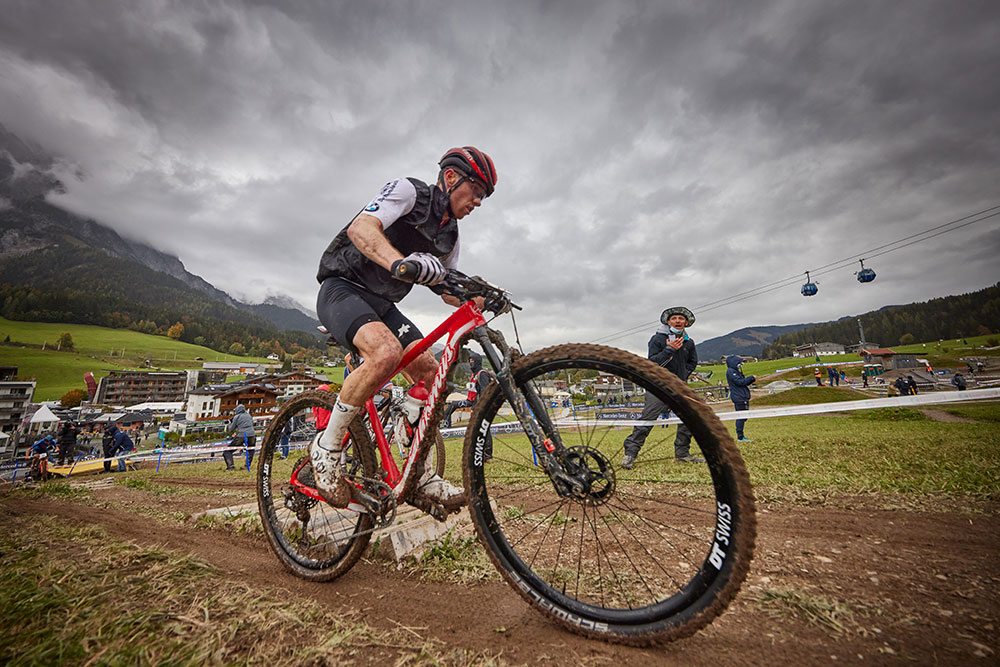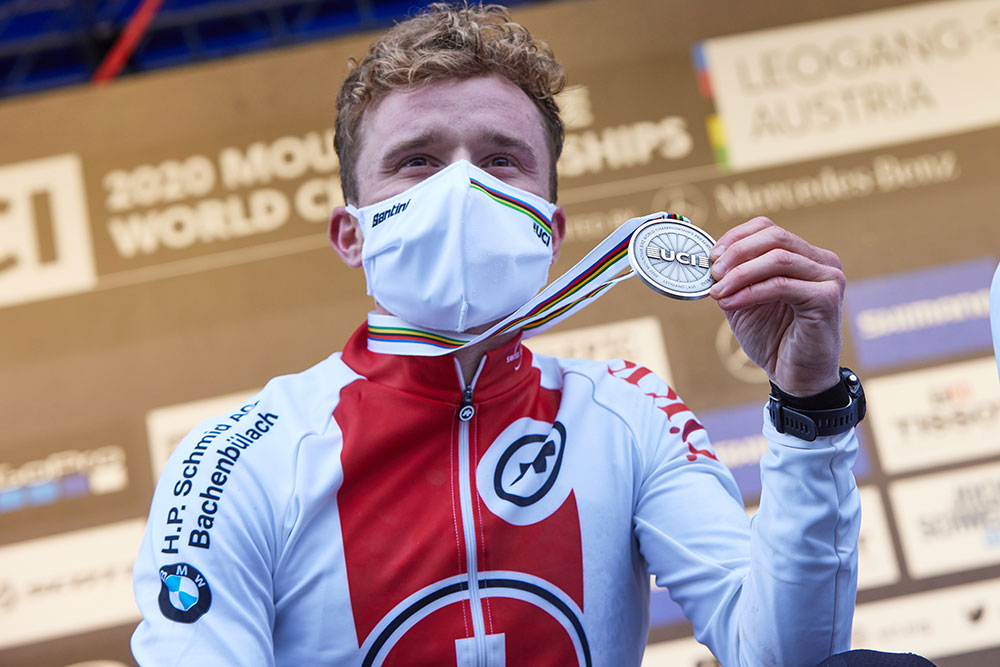 World Championship silver for our Schwalbe athlete Mathias Flückiger from RN Racing. Mathias took second place in the Olympic Cross-Country. In this competition, too, the big favourites fell short of expectations. Mathias rode an extremely strong race and was able to successfully break away from a tight chasing group at the end and ride to World Championship silver.
Set-Up: To brave the difficult conditions, Mathias of course also rode DIRTY DAN (front). For even more speed and traction, he added RACING RAY in a new Super Ground version to the set-up on the rear wheel.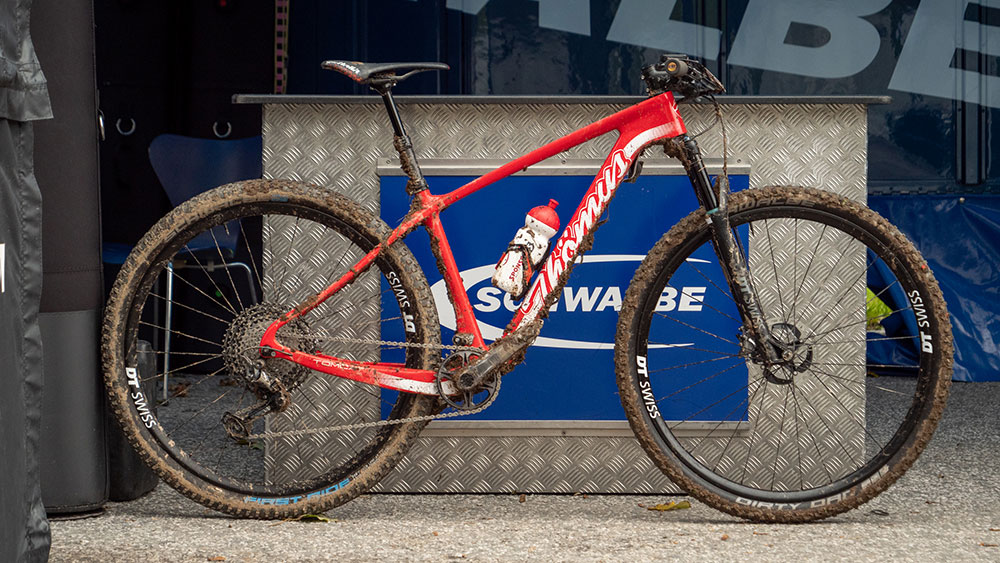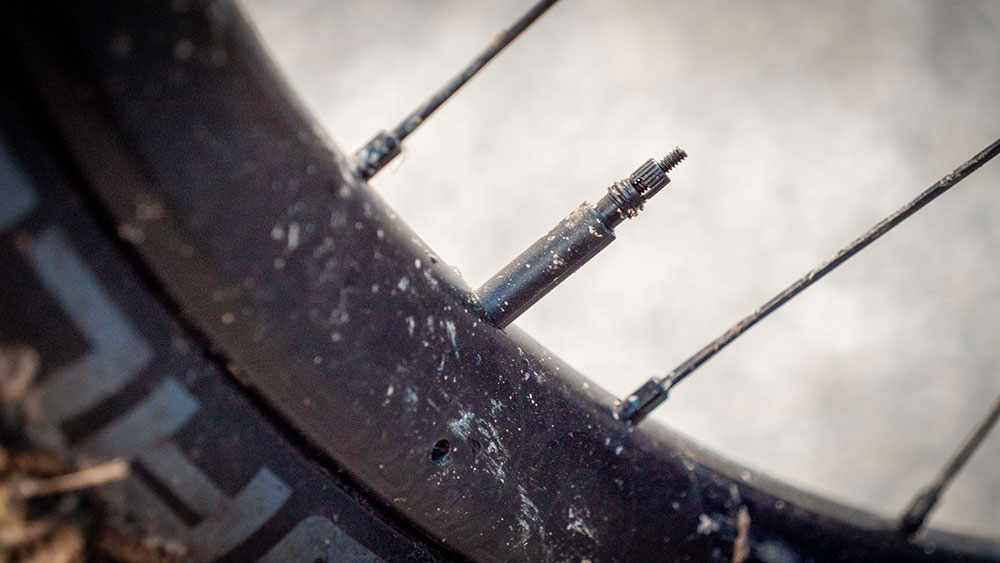 Unbelievable, but true. Only a few days after the official market launch, Mathias Flückiger/Cross-Country rides to World Championship silver with our new AEROTHAN TUBE (front with Dirty Dan! Probably the first podium success of an athlete with a tube set-up in more than 10 years. Tubeless set-ups have dominated racing in both downhill and cross-country for years. No wonder on today's technically highly demanding courses. All the more impressive that our new high-end tube passes this absolute endurance test so successfully. Hopefully we will see more of them in the future!
For optimal support of all Schwalbe athletes, the teams and their mechanics, we were on site with our Schwalbe Race Support. On-site support is particularly important when choosing the right set-up in extreme conditions, as was the case this weekend in Leogang. After a seemingly endless-long break from racing, forced by the Covid pandemic in this extraordinary year, this was the first and immediately most important stop for our Schwalbe Race Support Team. And then so successfully, as Michael Kull from Schwalbe Race Support confirms:
"This was the most successful World Championship weekend in Schwalbe's history. Two gold medals and numerous podium places in all disciplines, in the most adverse conditions. This is an outstanding result for our athletes and of course for Schwalbe."
You could follow the race live in our Instagram feed. Here are the highlights: