Mother's luck brings pressure and title
Daniela Bleymehl wins Ironman South Africa after baby break
What a comeback: Victory including Hawaii qualification in only her second race after her baby break! Daniela Bleymehl won the Ironman South Africa and distanced the competition by far. Due to bad weather, it went after a shortened swim on the bike, where Daniela drove out with pressure the decisive advantage. In the end she was sensationally ahead with more than 11 minutes at the finish. There she celebrated the incredible victory with her fans, her husband and her second offspring of almost nine months. Daniela was the only rider to stay under the 5-hour mark with a time of 4:56 h. For minimal rolling resistance she used Pro One standard tires, tubeless, front 25mm, rear 28 mm width. Every watt the pros save on the bike is worth its weight in gold on the run. Over the past few years, Schwalbe has become a specialist in the fastest tires with the lowest rolling resistance and optimum puncture protection, as reflected in its numerous successes. Congratulations!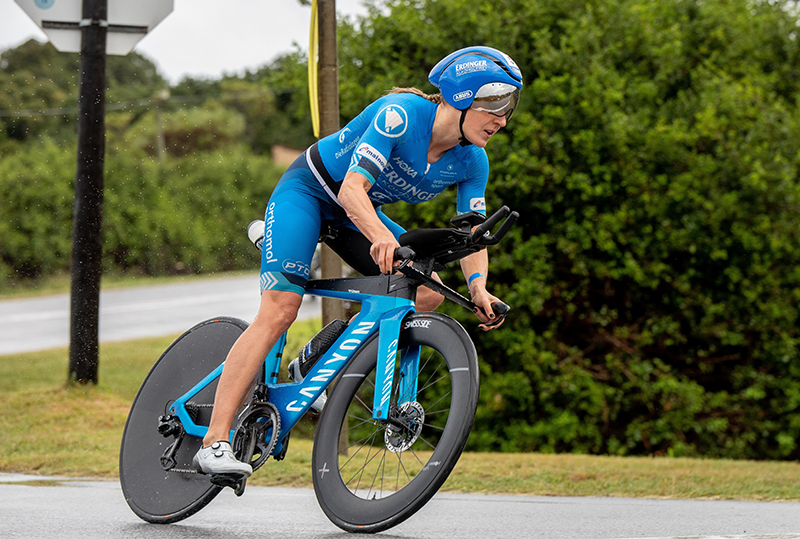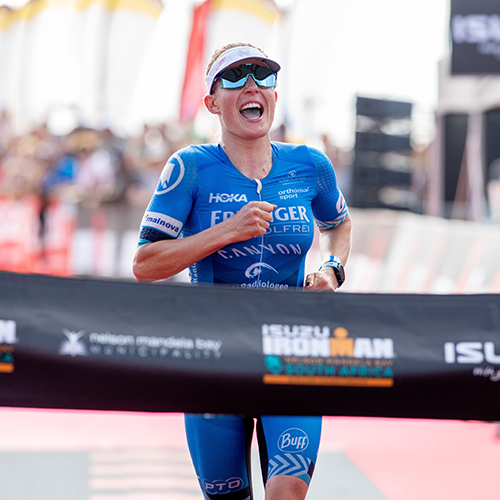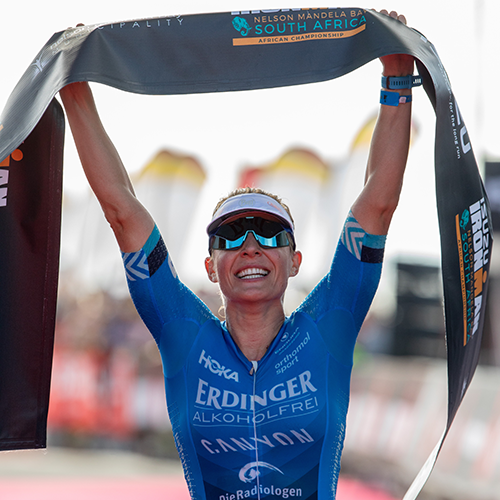 Daniela, what an outstanding performance, congratulations. How did the race go for you?
"The last time I suffered like this was eight and a half months ago in the delivery room. I was incredibly knackered in the last hour. It's incredible that I won. I certainly laid the foundation on the bike. We opted for a normal Pro One standard tubeless tire, 25mm in the front (at 5.7 bar), 28mm in the rear (at 5.2 bar). The conditions were challenging, bad weather, bad roads and lots of dirt, this screamed for the best possible combination with top performance and very good puncture protection. Everything worked out great. My first win and Hawaii qualification right away - I can't really realize it yet."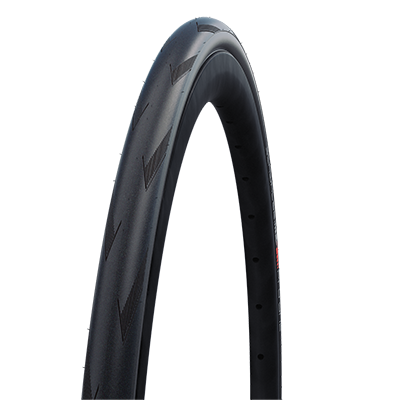 PRO ONE
---
HIGH-END ROAD BIKE TIRE.
Combines souplesse, speed and control at the highest level. The best road bike tire Schwalbe has ever developed.
Super Race carcass

Addix Race Compound

V-Guard puncture protection
TO THE TIRE
Photographer: Ingo Kutsche