Vive la France -Schwalbe dominance at the 2022 Downhill World Cup opener
Spectacular home victory for Amaury Pierron Team Commencal Muc Off and a triple podium in the women's race for Schwalbe: After two years without spectators, the Downhill WC in Lourdes offered pure excitement, drama and action.
40,000 enthusiastic fans screamed Pierron to his first victory in the French pilgrimage site. Benoit Coulanges (Dorval AM Commencal) finished fourth. In the women's race, Camille Balanche (Dorval AM Commencal), world champion Myriam Nicole (Commencal/Muc-Off) and Tahnee Seagrave (Canyon Collective FMD) occupied the podium with Schwalbe athletes. All relied on Magic Mary on the extremely steep, rocky course that was very challenging due to changing surfaces. #controllingthelimits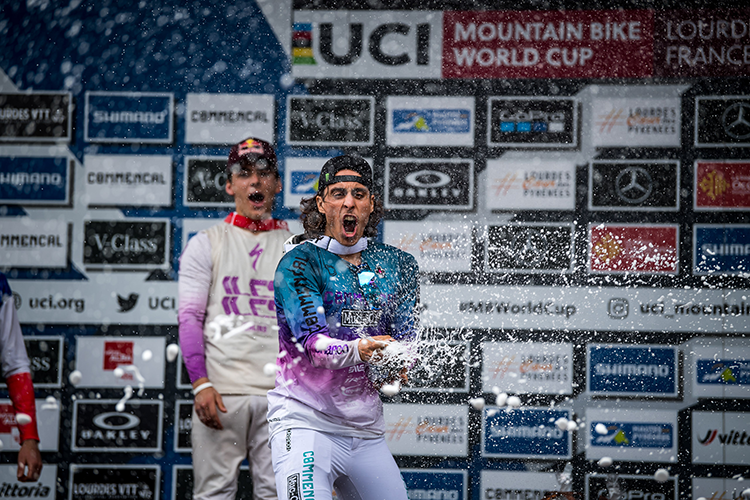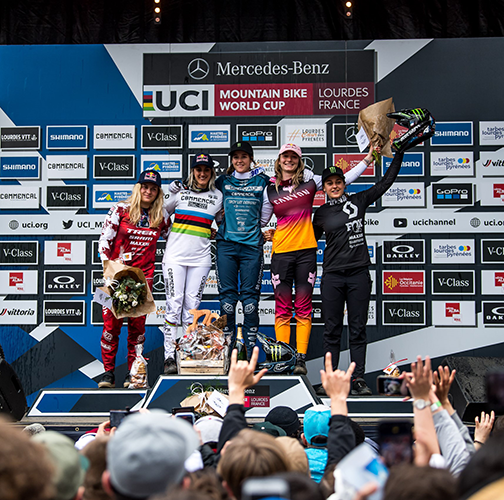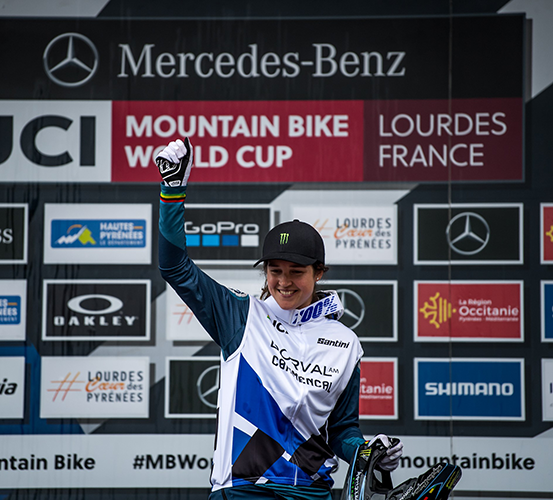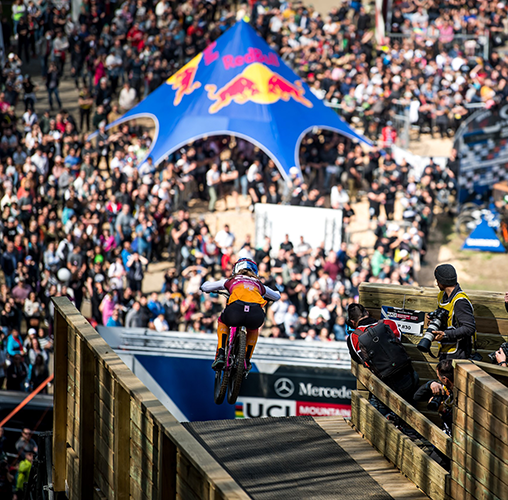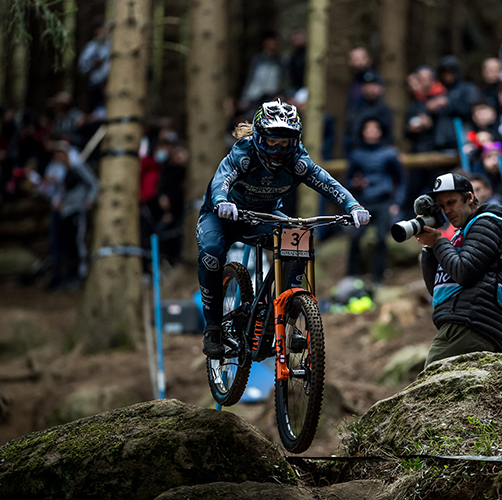 What were your impressions of the World Cup opener?
Oliver Fuhrmann, Schwalbe Race Support
"The teams and riders were all insanely tense. No one knew exactly where they stood after the long break. In addition, fewer training runs are possible in Lourdes because of the limited shuttle capacities to the start. There was a real buzz before the start. The atmosphere at the race was great, the French fans literally shouted down all the riders. The conditions were completely dry, so there was no need for weather-related tire changes. Positive feedback on Schwalbe's Magic Mary throughout, and the results were of course great."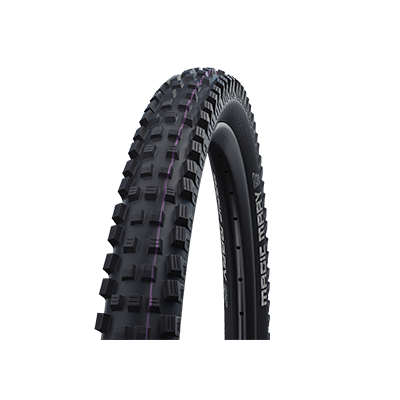 MAGIC MARY
---
THE ULTIMATE GRAVITY TIRE.
Undisputedly the first choice of all Schwalbe downhill and enduro athletes. Perfect all-round properties for almost all tracks and conditions.
The Intermediate profile, refined down to the last detail, is combined with the best compounds and constructions and thus pushes the limit into unimagined dimensions.
TO THE TIRE