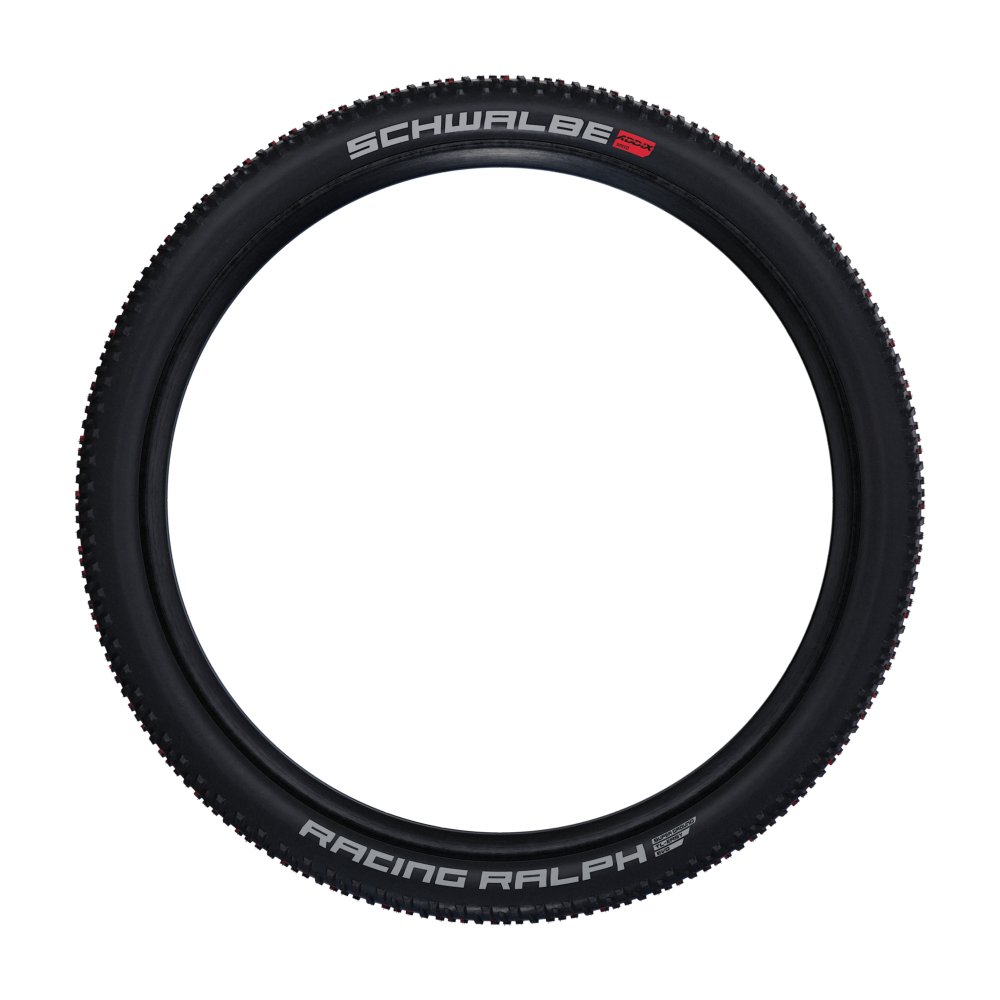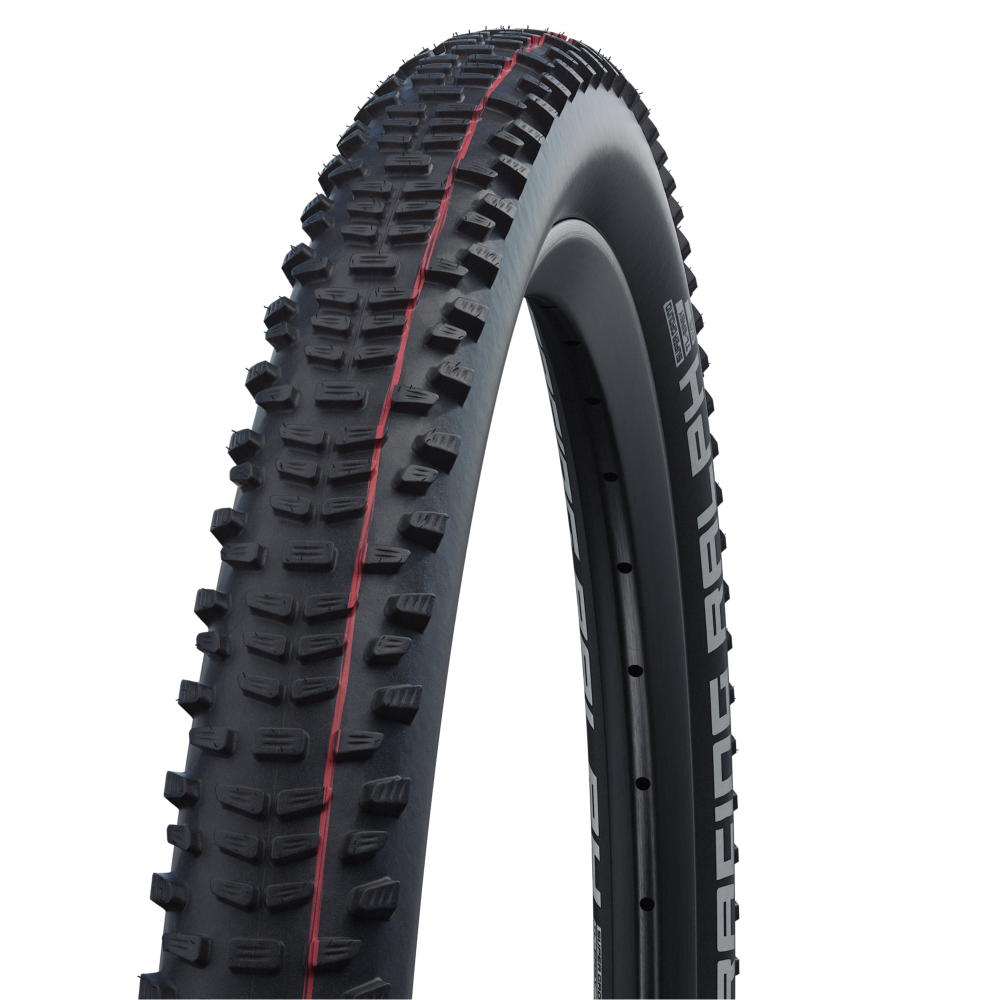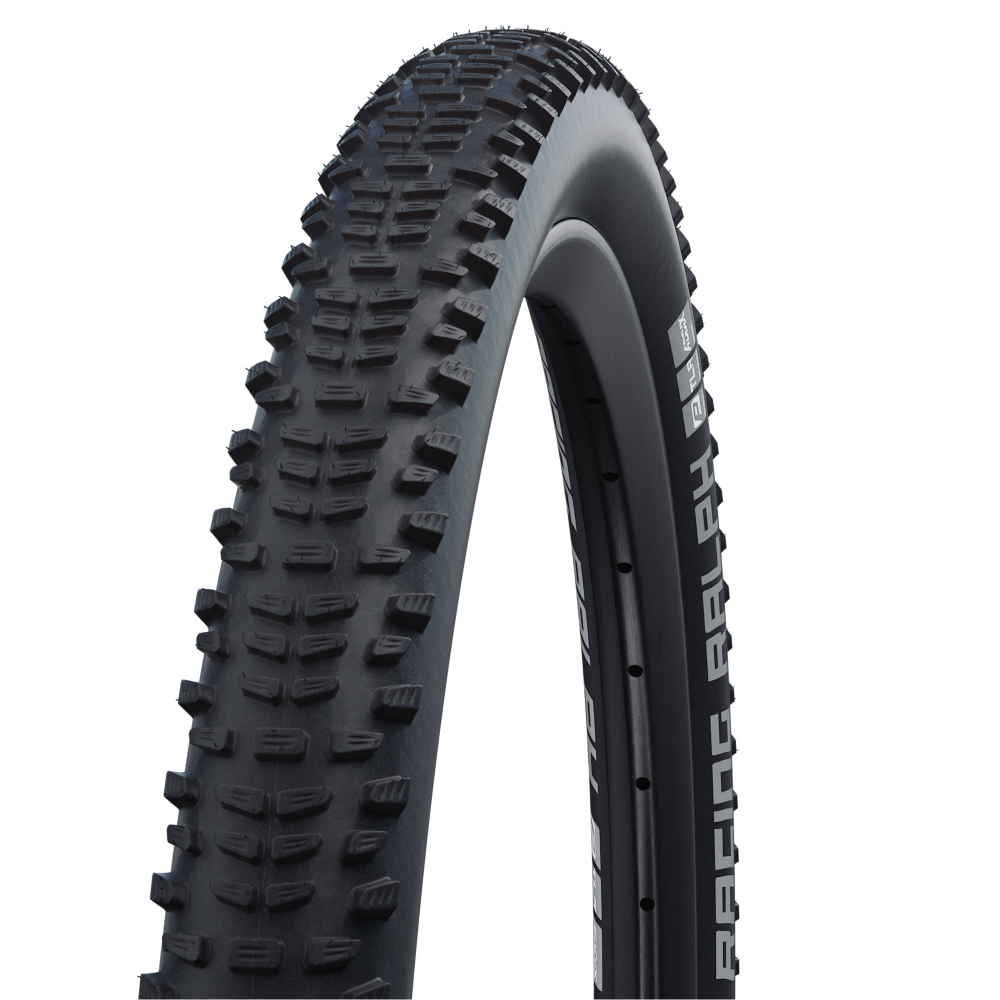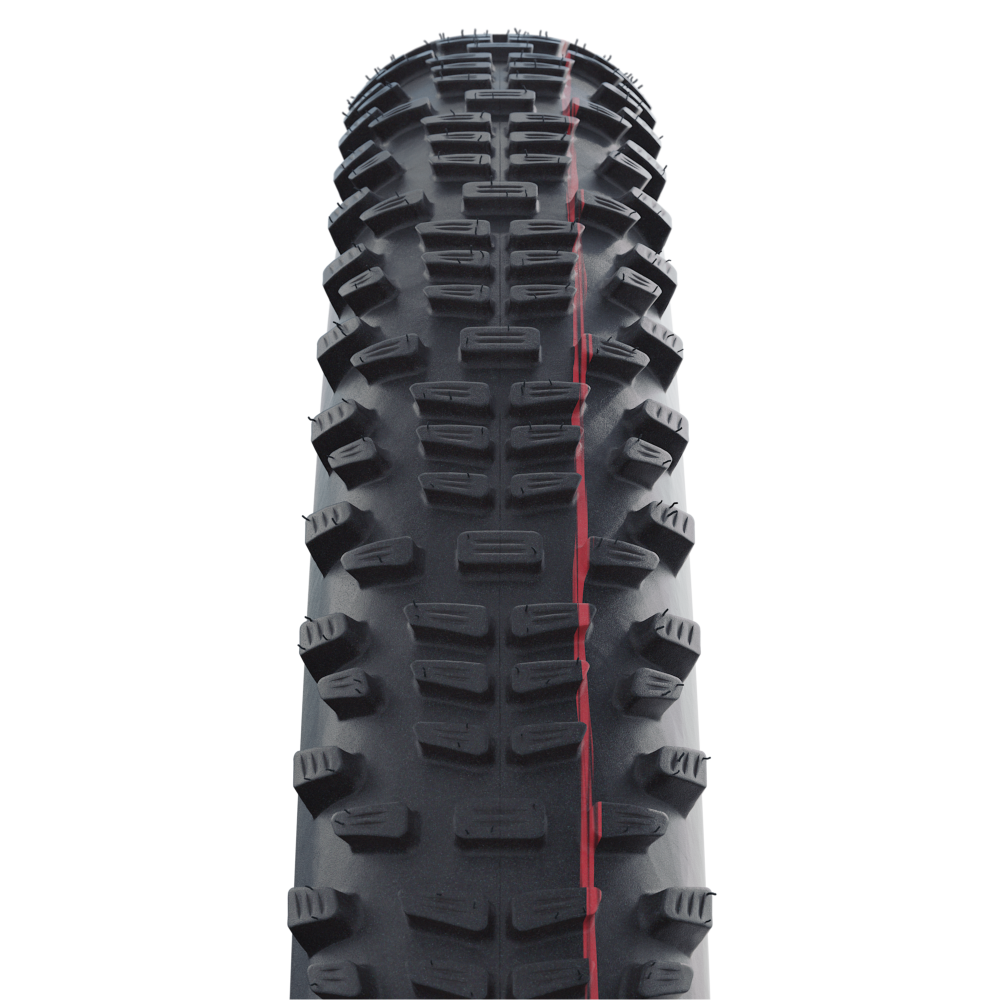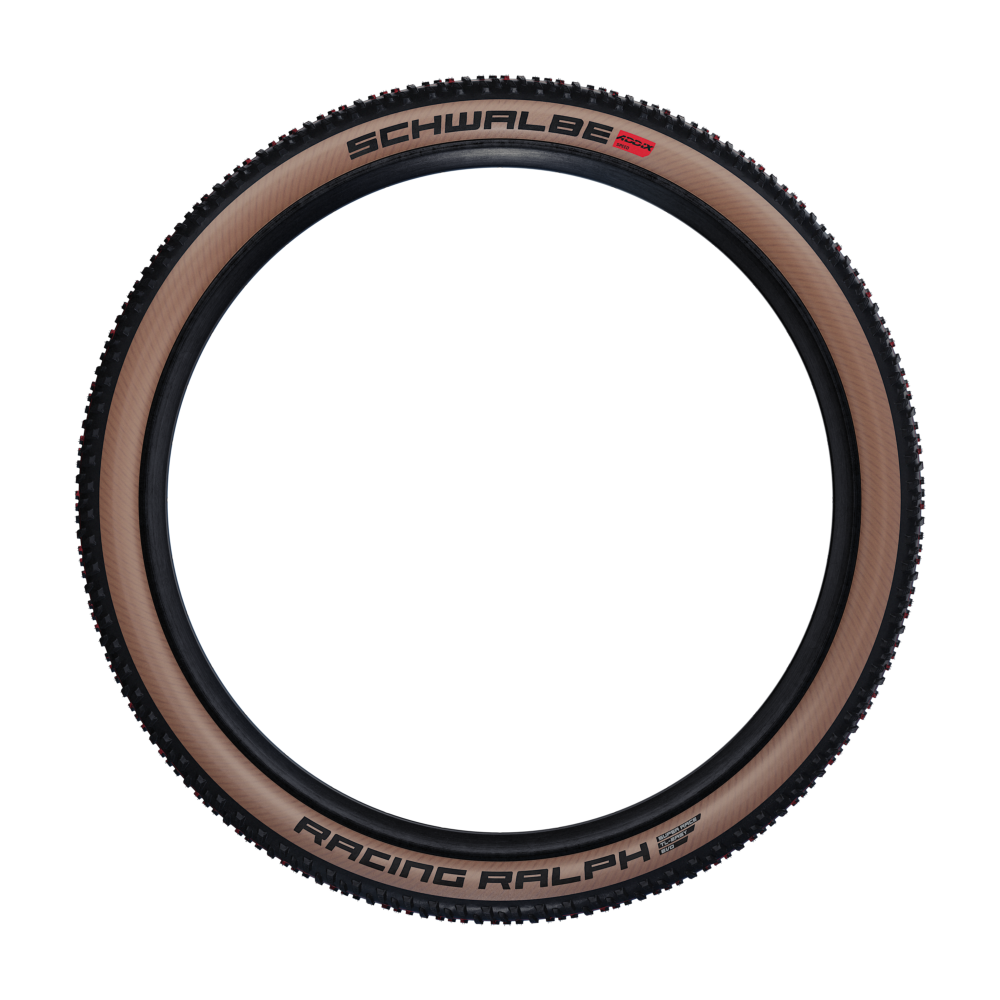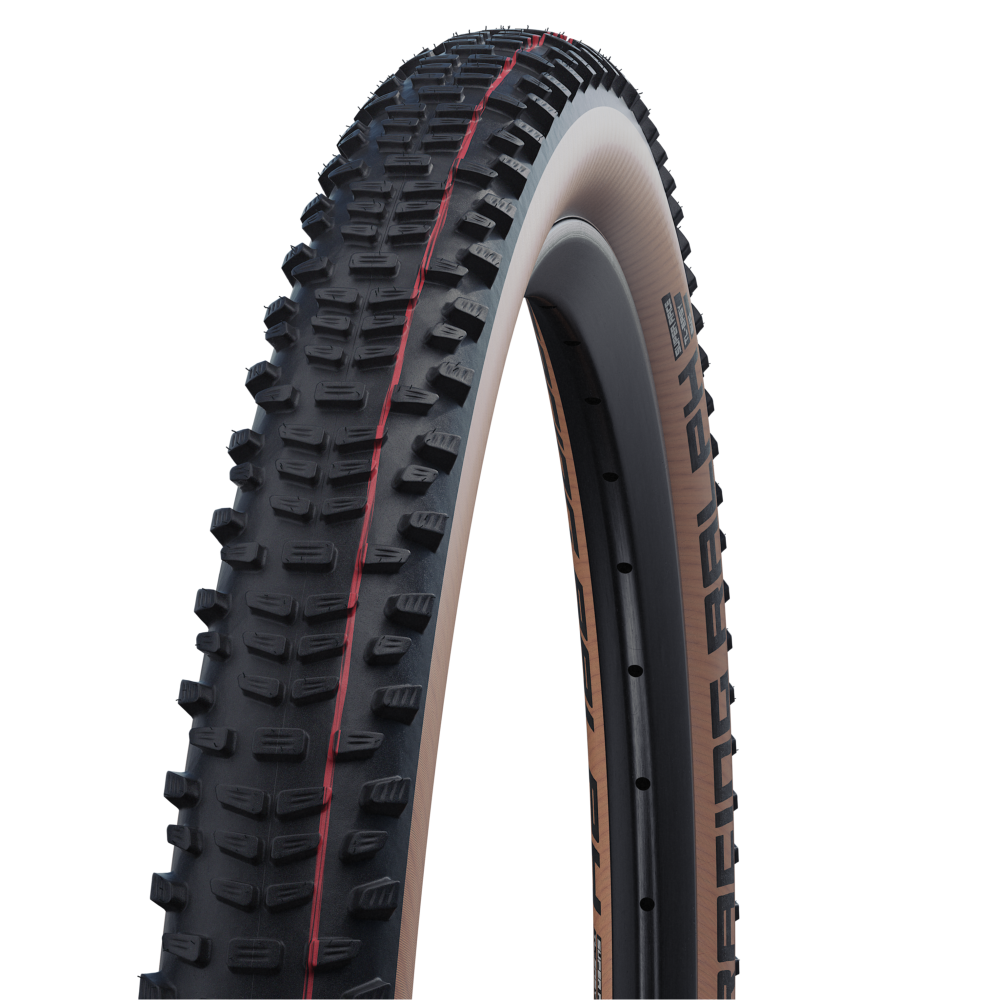 /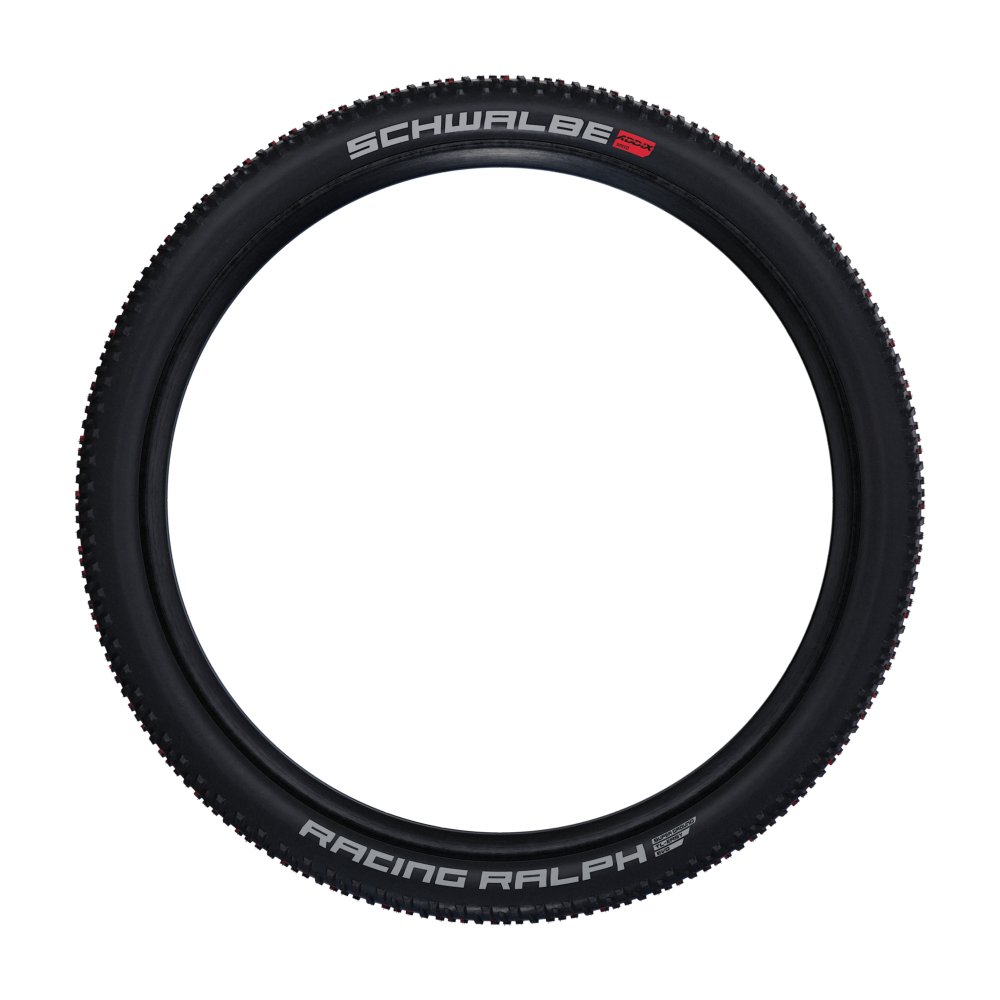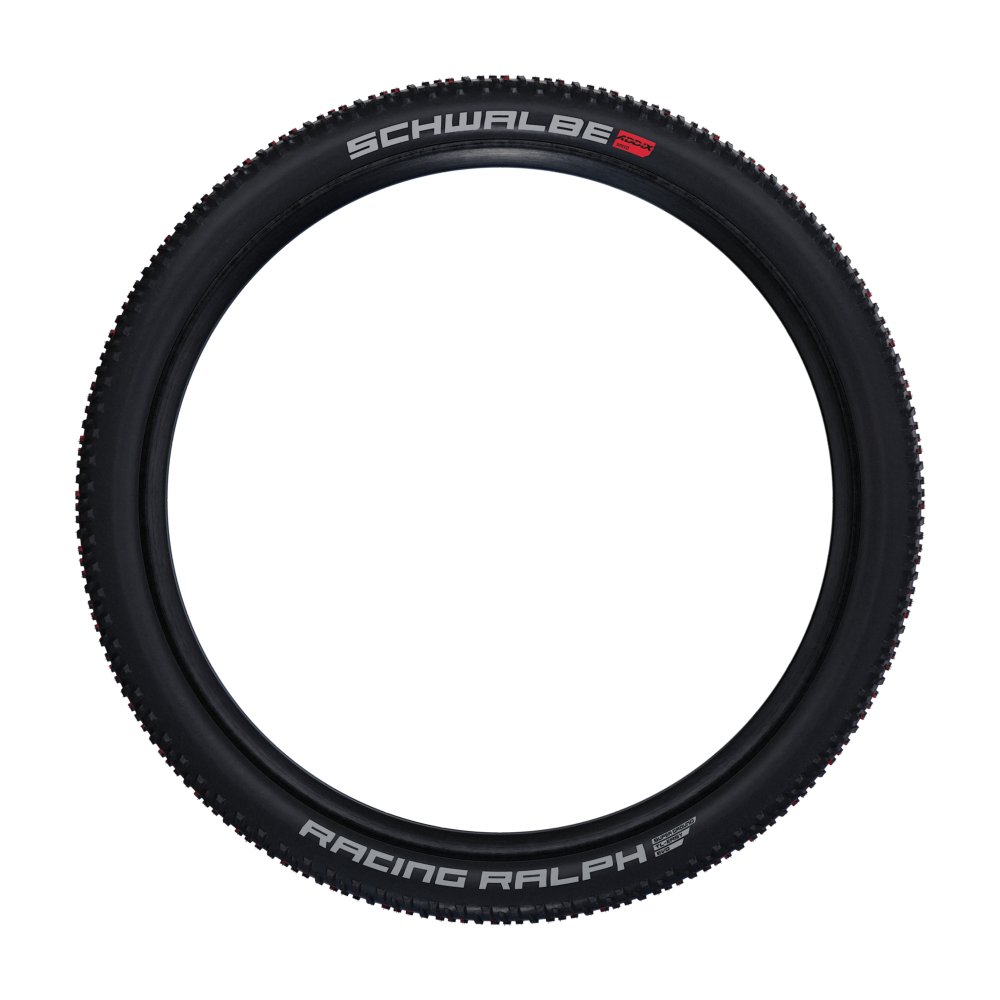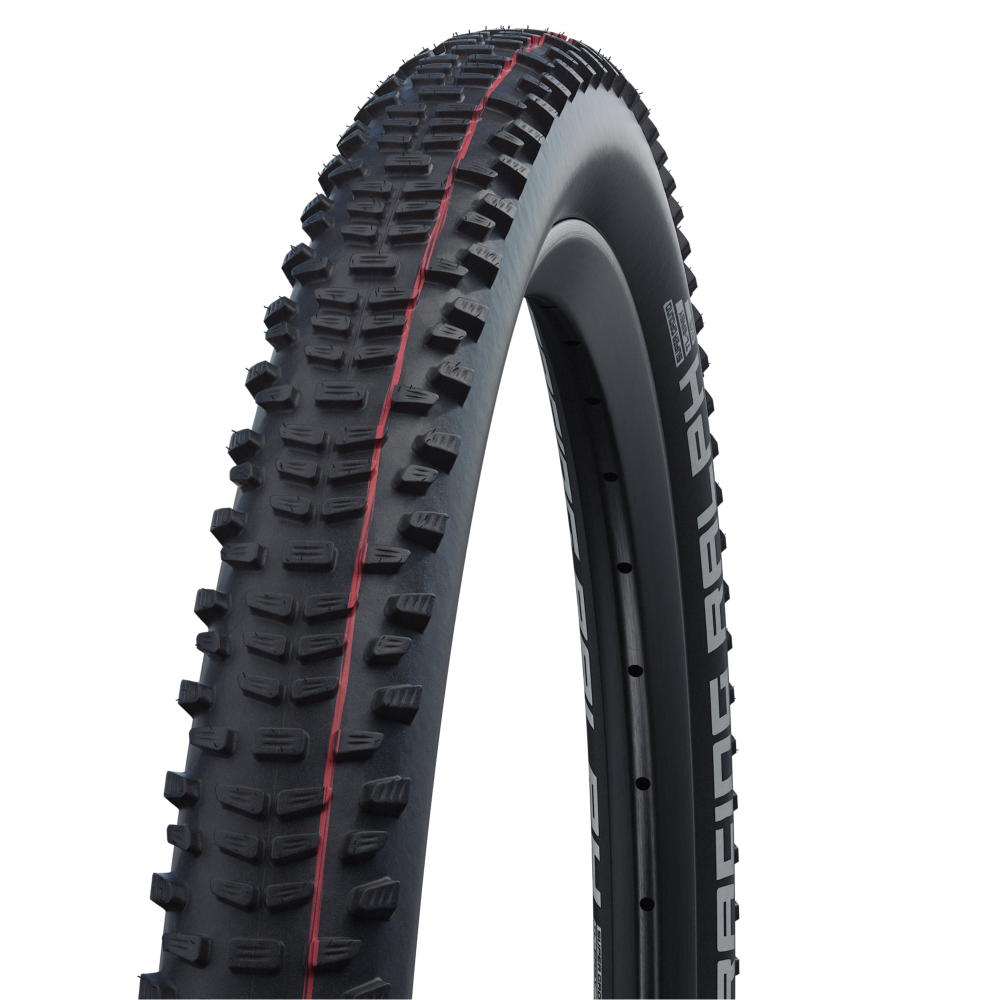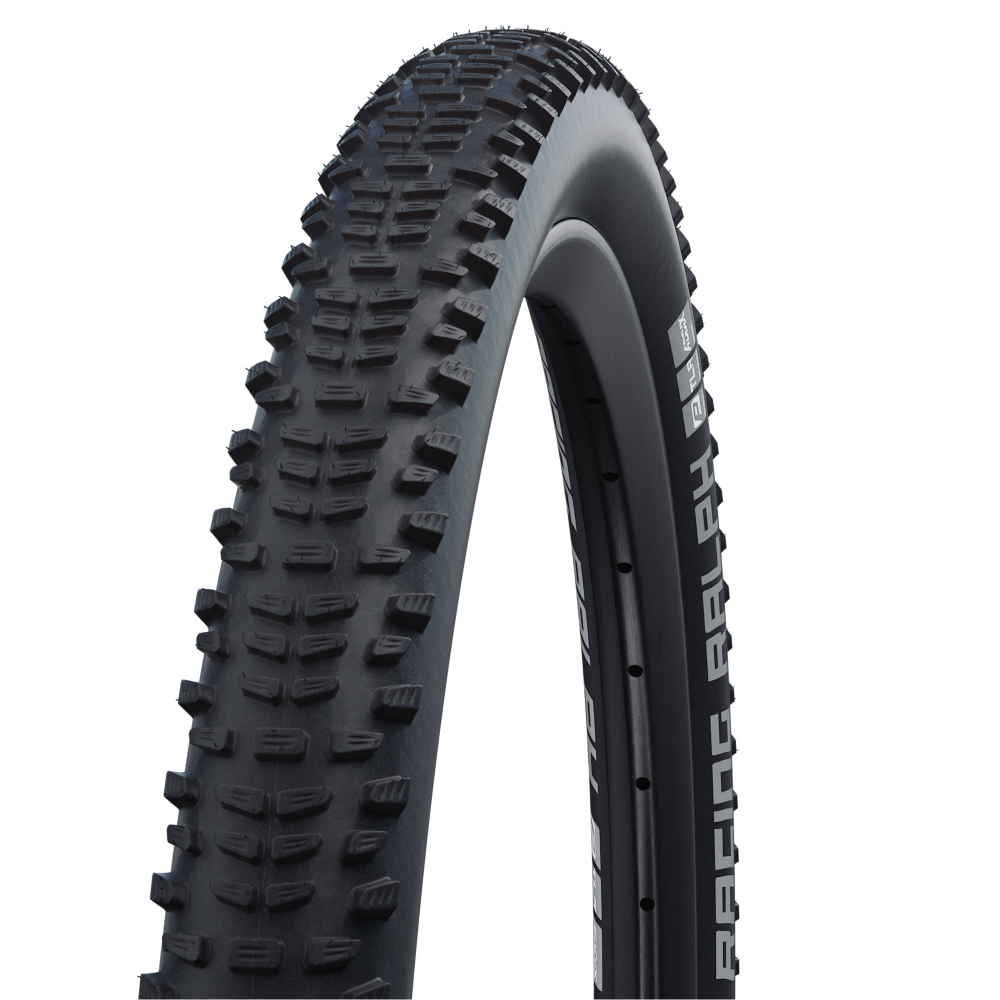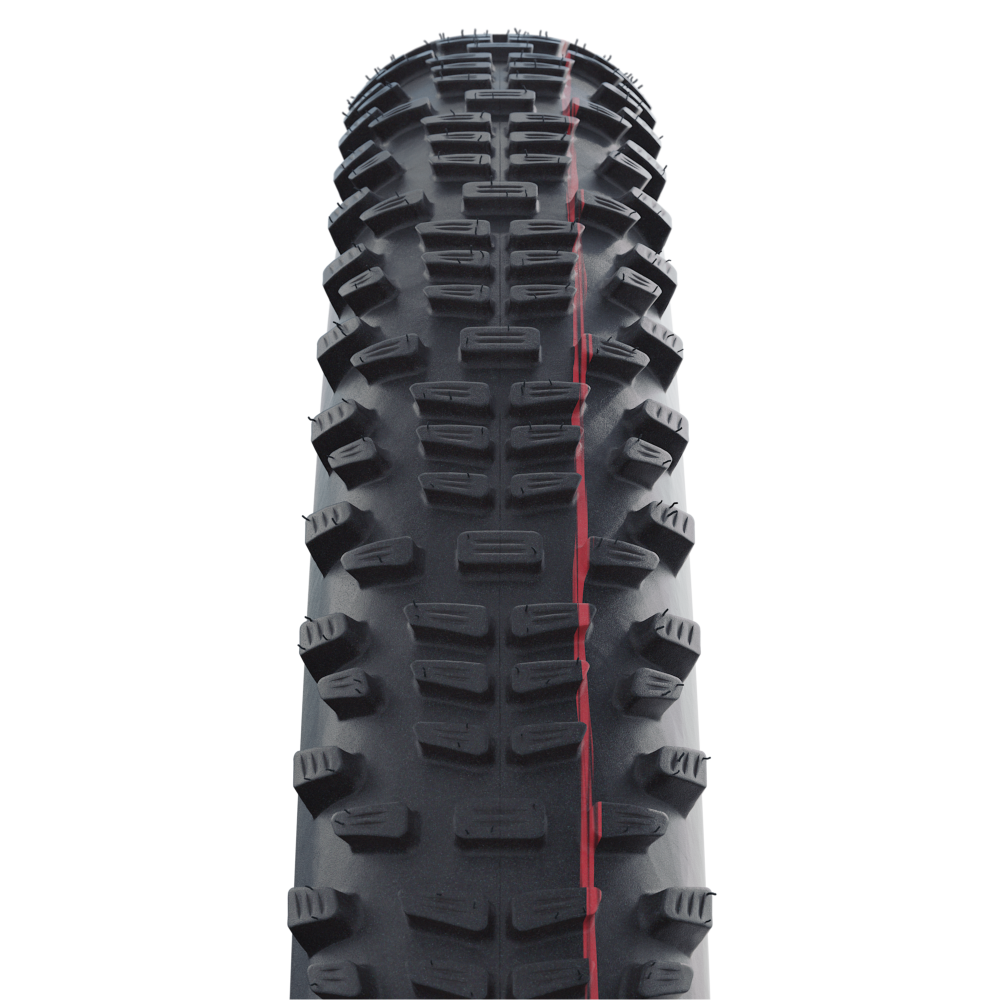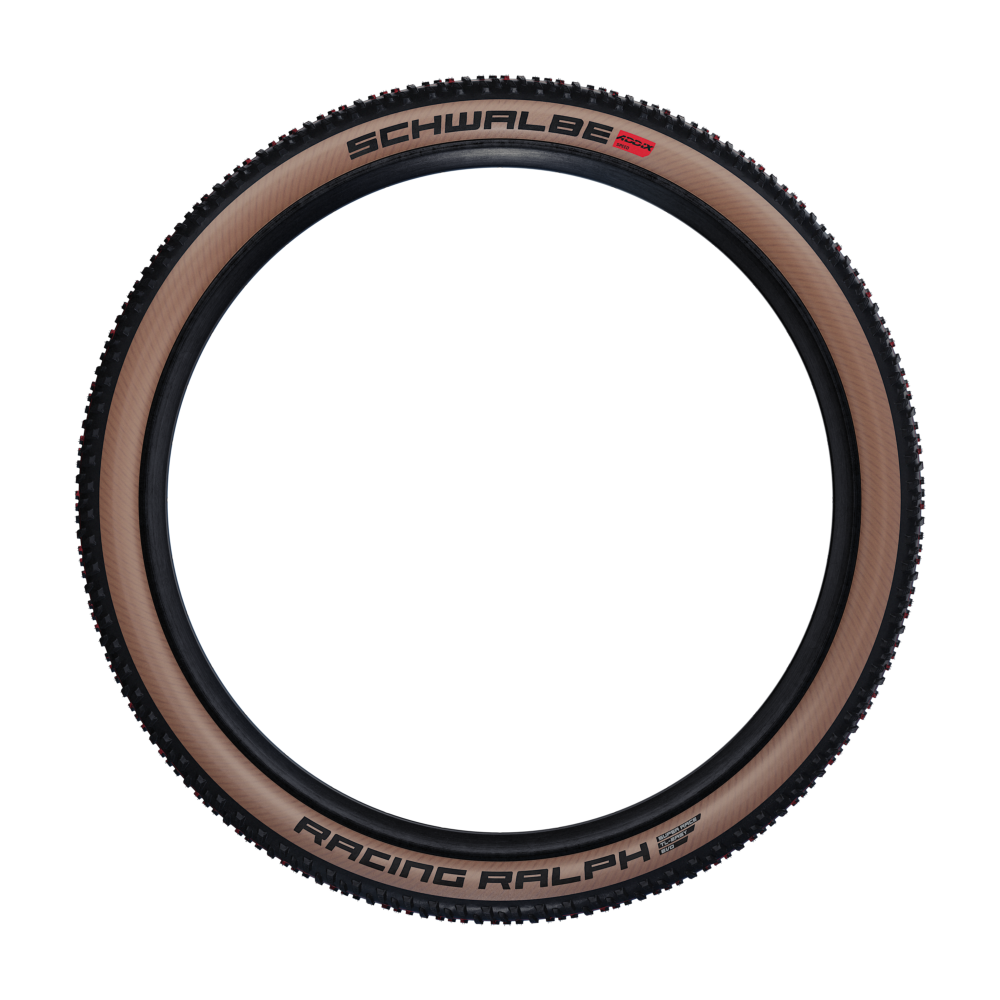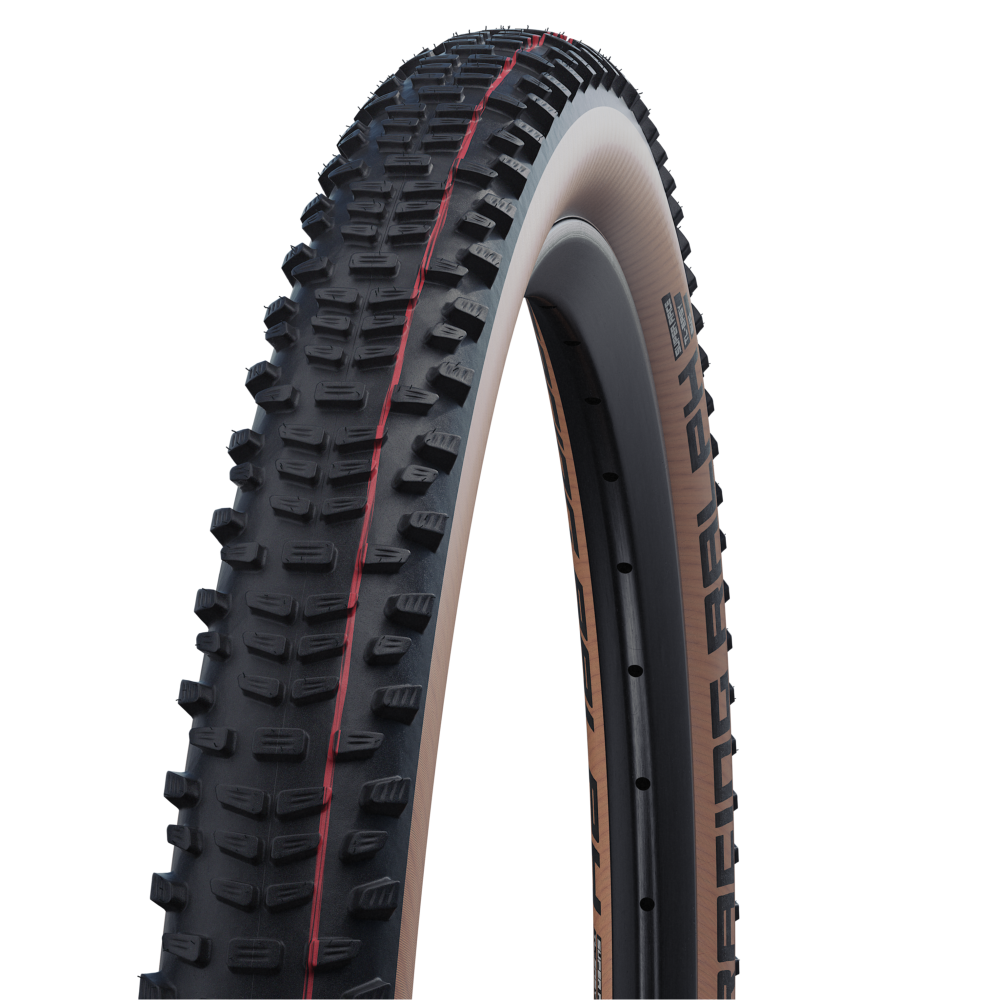 Product Description
THE PERFECT RACER. Faced with the extreme challenges of today's XC tracks, we completely revised Racing Ralph. The result is a very fast and versatile XC profile, specially developed for the rear wheel.
Numerous grip edges in the tread center for super traction and excellent acceleration.
Distinct shoulder studs for excellent lateral grip.
Good rolling properties and extremely quiet.
More information:
ADDIX Compound
Best Use
Technical Data
Size:

ETRTO 57-559 (26x2.25 Inch)

Type:

Folding

Compound:

Pacestar

Version:

Evolution

Colour:

Black

Seal:

Tubeless

Weight:

560 g

Pressure:

1.8-3.7 Bar (26-54 psi)

Maximum load:

110 kg

EPI:

67

Profile:

HS425

Product number:

11600252.02

EAN:

4026495746854

Price:

US$30.53
Product overview
Find your perfect tire even faster. Use the search to narrow down the articles or
sort the tires with the arrows directly in the table according to your interest.
INCH
ETRTO
SIZE
VERSION
SEAL
TYPE
E-BIKE
COMPOUND
COLOUR
BAR
PSI
WEIGHT
EPI
MAXIMUM LOAD
PRODUCT NUMBER
QUALITY
PRICE

HS490
4026495876452
26"
57-559
26x2.25
Super Ground
Tubeless
Folding
E-25
Addix Speed
Black
1.8-3.7
26-54
575 g
67
110 kg
11601127.01
Evolution Line
US$98.00

HS425
4026495746854
26"
57-559
26x2.25
Evolution
Tubeless
Folding
Pacestar
Black
1.8-3.7
26-54
560 g
67
110 kg
11600252.02
Evolution Line
US$30.53

US$61.05

HS490
4026495864732
26"
57-559
26x2.25
Performance
Tubeless
Folding
E-25
Addix
Black
1.8-3.7
26-54
660 g
67
110 kg
11654069
Performance Line
US$66.00

HS490
4026495846431
27.5"
57-584
27.5x2.25
Evolution
Tubeless
Folding
E-25
Addix Speed
Black
1.8-3.7
26-54
590 g
67
115 kg
11601115
Evolution Line
US$60.87

US$86.95

HS490
4026495877152
27.5"
57-584
27.5x2.25
Super Ground
Tubeless
Folding
E-25
Addix Speed
Black
1.8-3.7
26-54
605 g
67
110 kg
11601115.01
Evolution Line
US$98.00

HS490
4026495846479
27.5"
57-584
27.5x2.25
Performance
Tubeless
Folding
Addix
Black
1.8-3.7
26-54
680 g
67
110 kg
11601116
Performance Line
US$66.00

HS425
4026495747950
27.5"
54-584
27.5x2.10
Evolution
Tubeless
Folding
Pacestar
Black
2.0-4.0
30-55
550 g
67
100 kg
11600618.01
Evolution Line
US$30.53

US$61.05

HS490
4026495879552
29"
57-622
29x2.25
Super Race
Tubeless
Folding
Addix Speed
Transparent Sidewall
1.8-3.7
26-54
680 g
67
120 kg
11654049.01
Evolution Line
US$98.00

HS490
4026495880312
29"
60-622
29x2.35
Super Race
Tubeless
Folding
Addix Speed
Transparent Sidewall
1.6-3.5
23-50
745 g
67
125 kg
11654053.01
Evolution Line
US$98.00

HS490
4026495846394
29"
57-622
29x2.25
Performance
Tubeless
Folding
Addix
Black
1.8-3.7
26-54
735 g
67
120 kg
11601114
Performance Line
US$66.00

HS490
4026495879514
29"
57-622
29x2.25
Super Ground
Tubeless
Folding
E-25
Addix Speed
Black
1.8-3.7
26-54
655 g
67
120 kg
11601099.01
Evolution Line
US$98.00

HS490
4026495880275
29"
60-622
29x2.35
Super Ground
Tubeless
Folding
E-25
Addix Speed
Black
1.6-3.5
23-50
730 g
67
125 kg
11654029.01
Evolution Line
US$98.00

HS490
4026495879156
29"
54-622
29x2.10
Super Ground
Tubeless
Folding
E-25
Addix Speed
Black
2.0-4.0
30-55
630 g
67
110 kg
11601128.01
Evolution Line
US$98.00