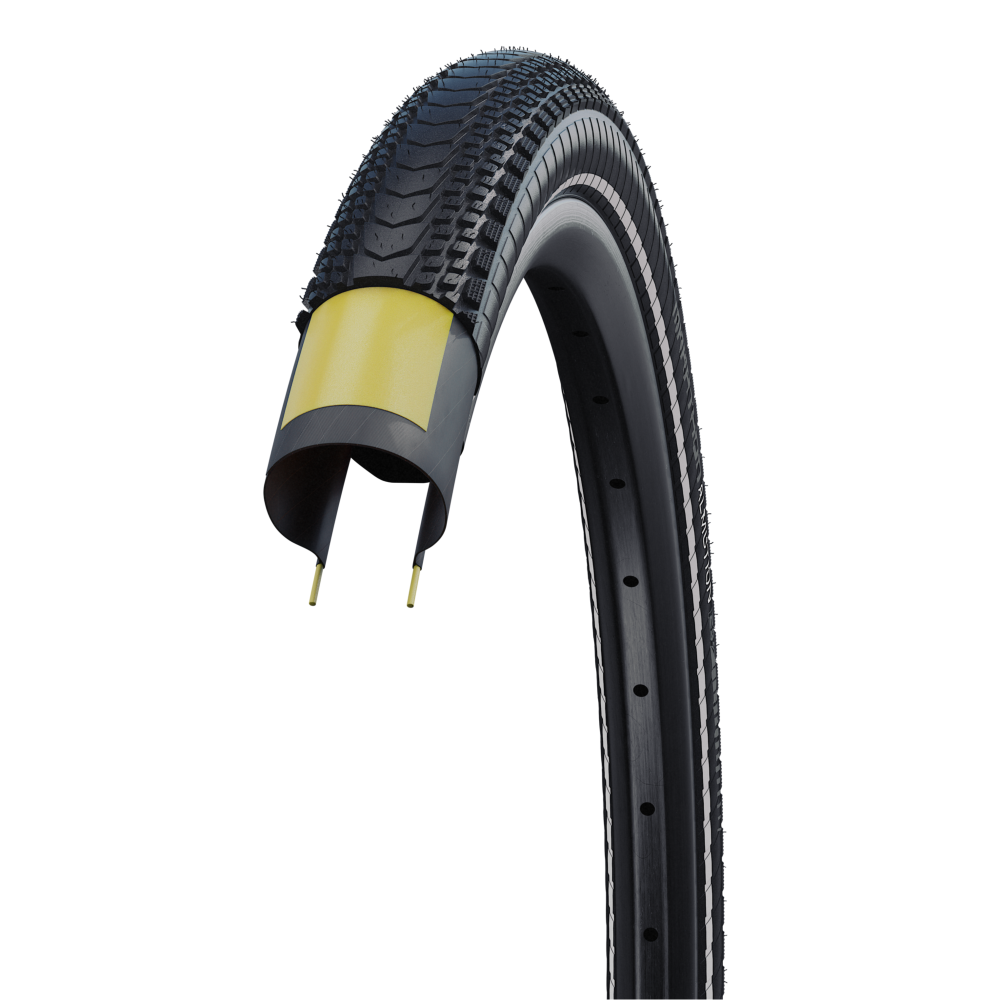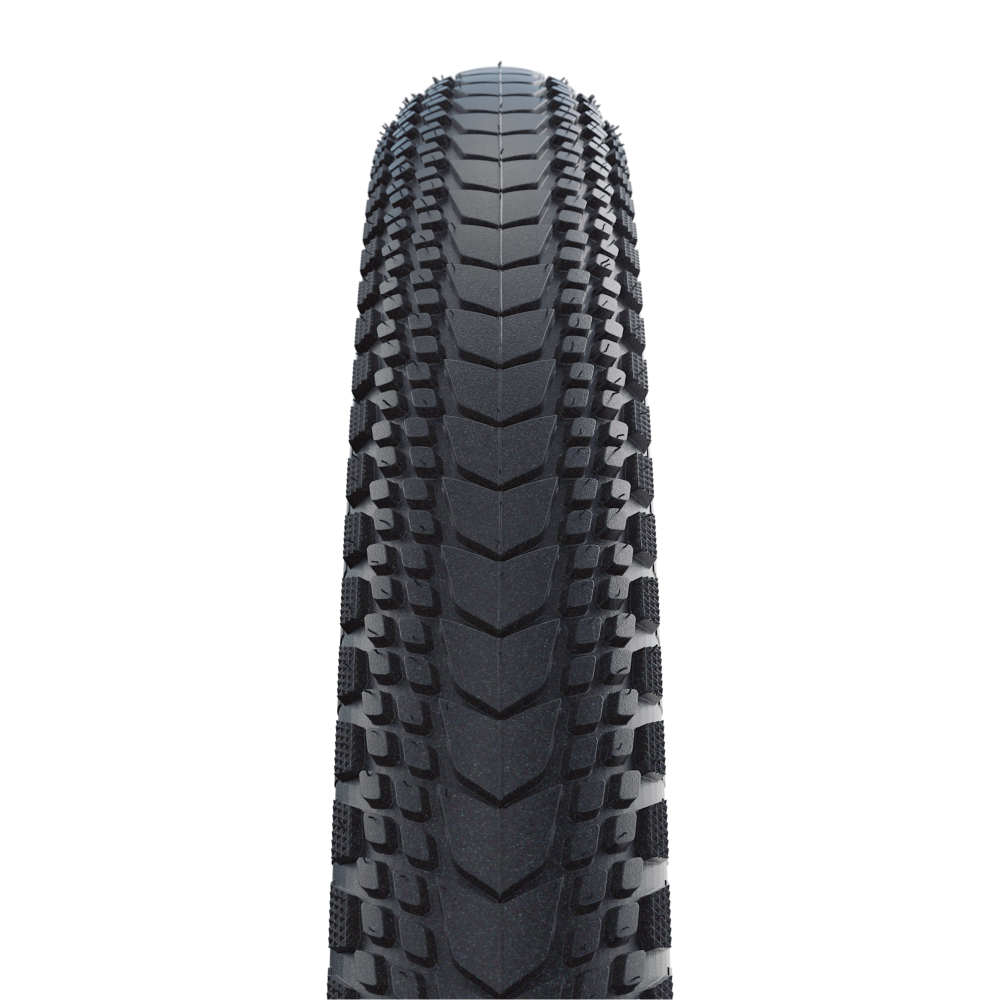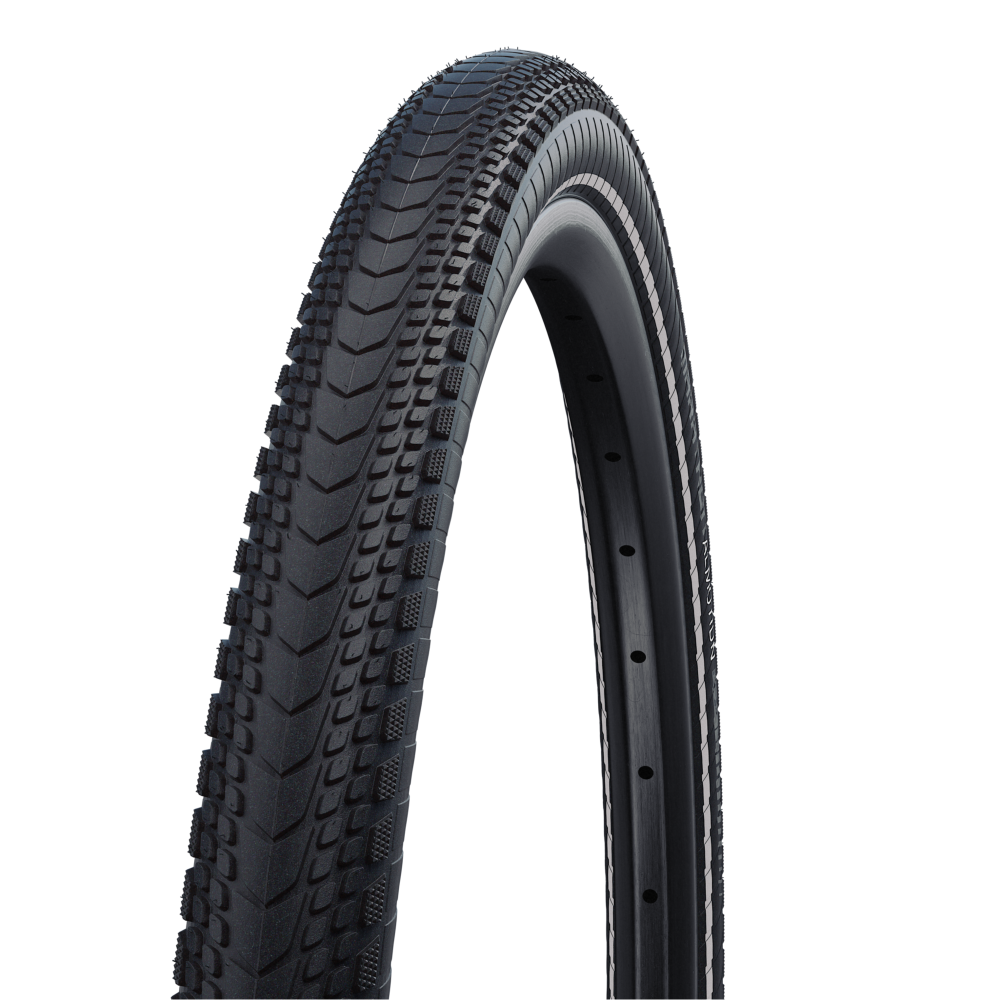 /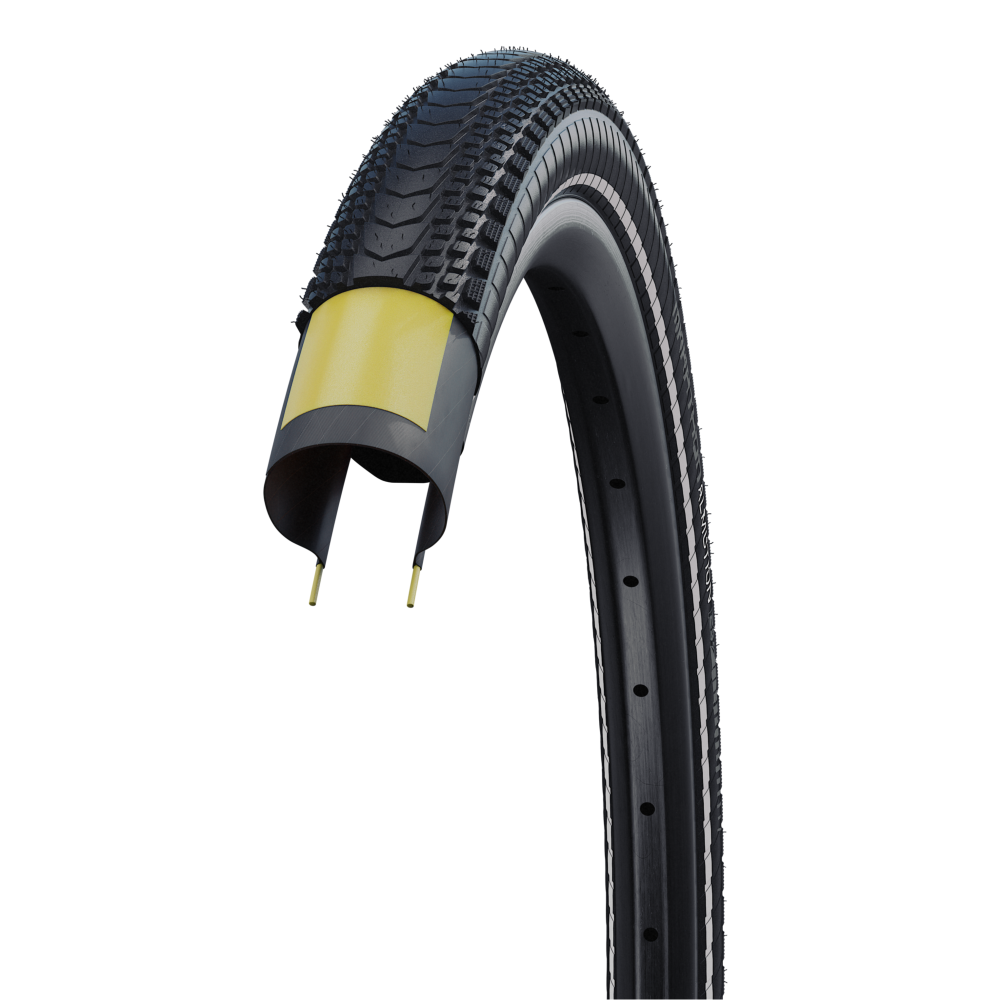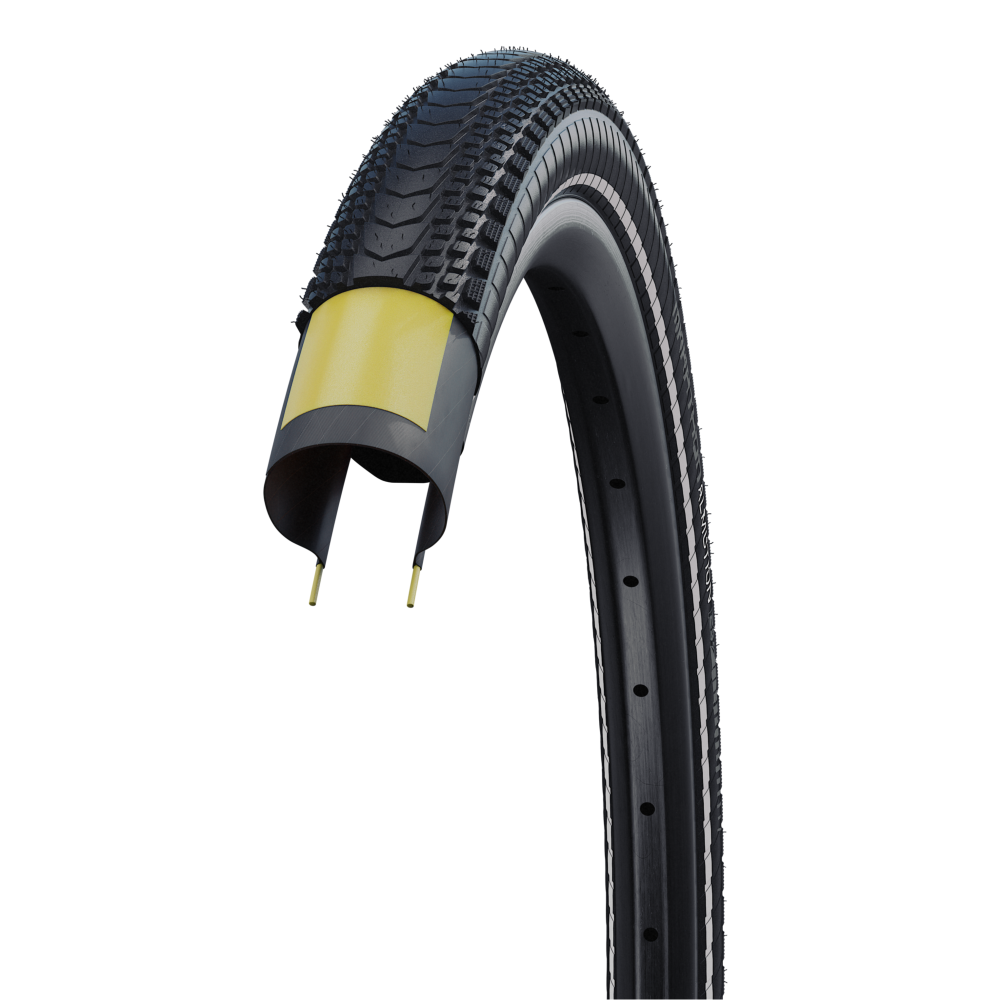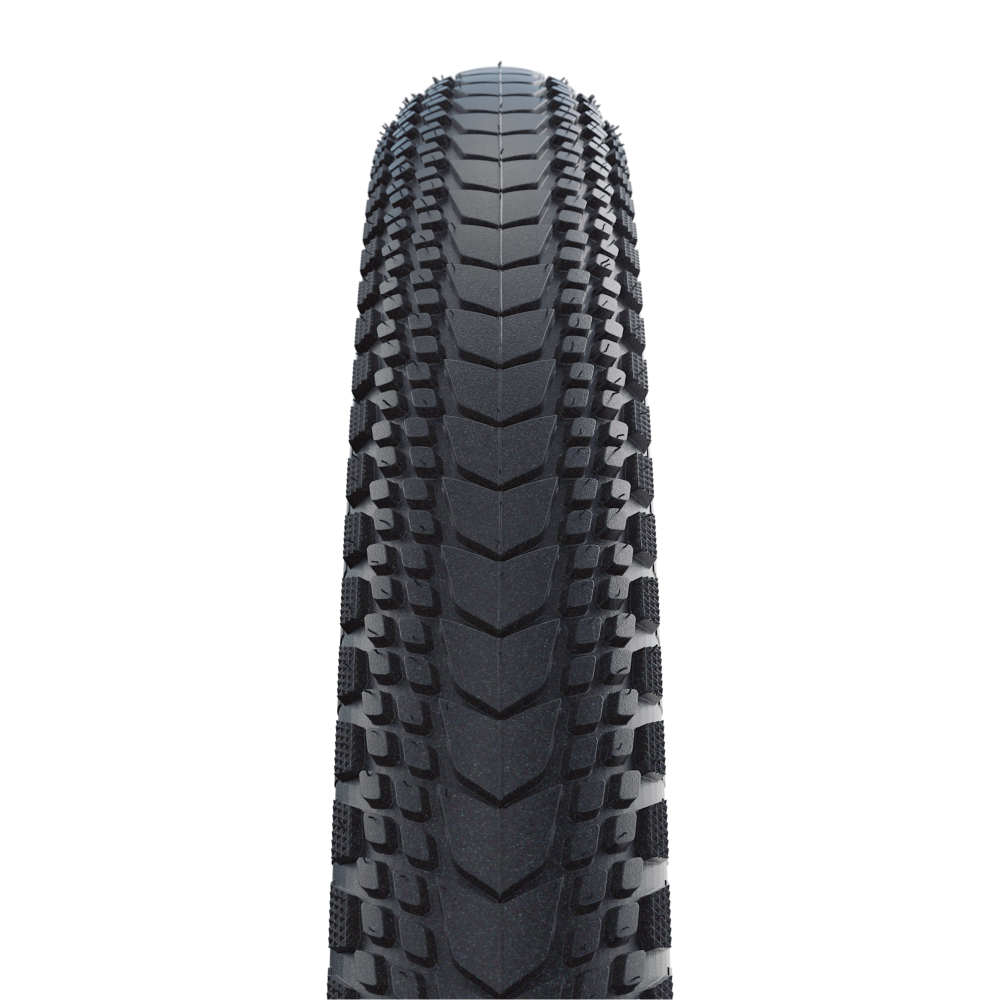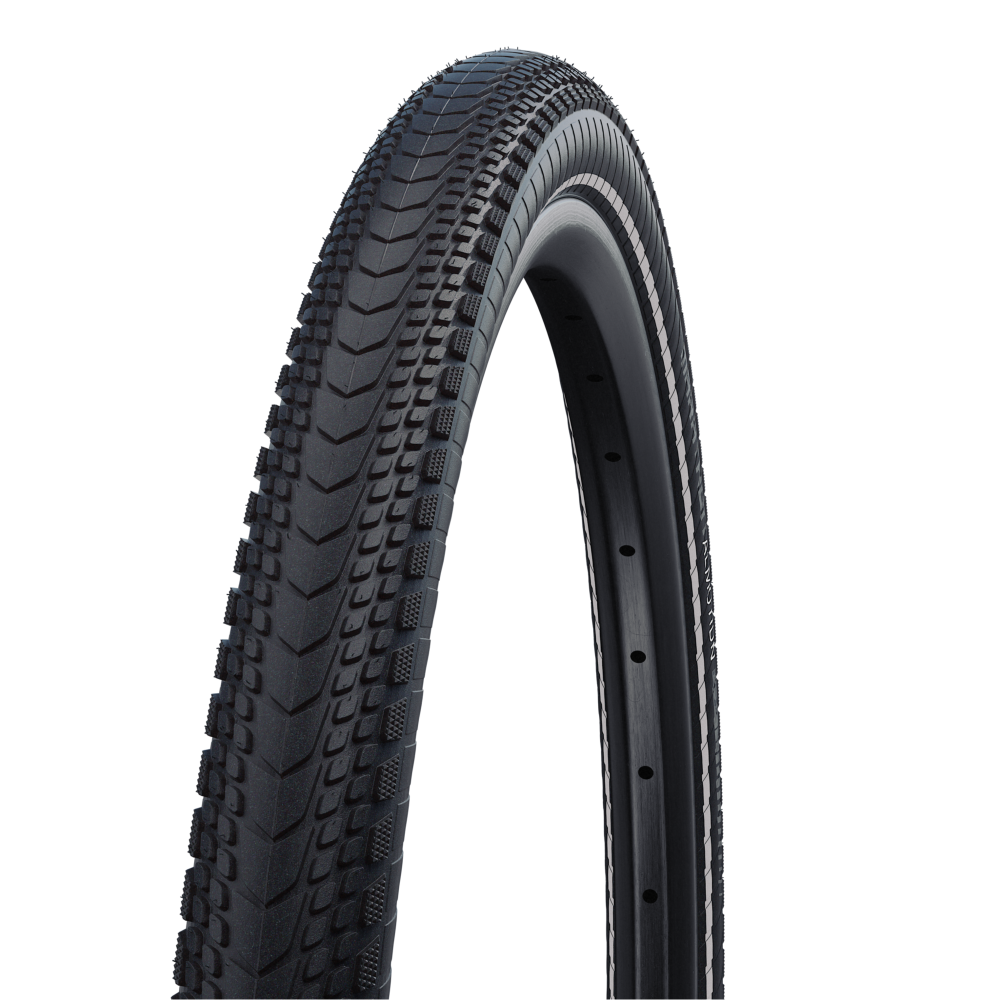 Product Description
THE STATE-OF-THE-ART TOURING TIRE. Incredibly multipurpose tread with the latest tire technology for ultimate riding performance and increased puncture protection. The Marathon Almotion is safe, agile and versatile. The new, high-performance ADDIX compound gives the tire improved grip and lower rolling resistance. Ideal for rigorous tours by bike or e-bike (E-25).
Available as a tube type tire with excellent V-Guard puncture protection or as a state-of-the-art tubeless tire. Anyone who wants to exploit the potential of modern tire technology wholeheartedly rides Tubeless. Tubeless tires guarantee the lowest rolling resistance while maintaining a very high puncture resistance.
ONLY ARTICLES 11654230, 11654059 AND 11654060 ARE TUBELESS COMPATIBLE. *(This rating refers to tubeless operation.)
Best Use
Technical Data
Size:

ETRTO 50-622 (28x2.00 Inch)

Type:

Folding

Compound:

Onestar

Version:

V-Guard

Colour:

Black-Reflex

Seal:

Tube

Weight:

675 g

Pressure:

2.5-4.5 Bar (35-65 psi)

Maximum load:

125 kg

EPI:

67

E-Bike:

E-25

Profile:

HS453

Product number:

11653992

EAN:

4026495856119

Price:

US$47.73
Ratings
Product overview
Find your perfect tire even faster. Use the search to narrow down the articles or
sort the tires with the arrows directly in the table according to your interest.
INCH
ETRTO
SIZE
VERSION
SEAL
TYPE
E-BIKE
COMPOUND
COLOUR
BAR
PSI
WEIGHT
EPI
MAXIMUM LOAD
PRODUCT NUMBER
QUALITY
PRICE

HS603
4026495867054
27.5"
55-584
27.5x2.15
V-Guard
Tube
Folding
E-25
Addix
Black-Reflex
2.0-4.0
30-55
690 g
67
120 kg
11654055
Evolution Line
US$89.00

HS603
4026495867092
28"
40-622
28x1.50,700x38C
V-Guard
Tube
Folding
E-25
Addix
Black-Reflex
3.5-5.5
50-70
490 g
67
110 kg
11654056
Evolution Line
US$89.00

HS453
4026495856058
28"
55-622
28x2.15
V-Guard
Tube
Folding
E-25
Onestar
Black-Reflex
2.0-4.0
30-55
740 g
67
130 kg
11653993
Evolution Line
US$79.55

HS453
4026495856119
28"
50-622
28x2.00
V-Guard
Tube
Folding
E-25
Onestar
Black-Reflex
2.5-4.5
35-65
675 g
67
125 kg
11653992
Evolution Line
US$47.73

US$79.55

HS603
4026495867177
28"
55-622
28x2.15
V-Guard
Tube
Folding
E-25
Addix
Black-Reflex
2.0-4.0
30-55
730 g
67
130 kg
11654058
Evolution Line
US$89.00

HS603
4026495867214
28"
50-622
28x2.00
RaceGuard
Tubeless
Folding
E-25
Addix
Black-Reflex
2.5-4.5
35-65
835 g
67
125 kg
11654059
Evolution Line
US$89.00

HS603
4026495867252
28"
55-622
28x2.15
RaceGuard
Tubeless
Folding
E-25
Addix
Black-Reflex
2.0-4.0
30-55
895 g
67
130 kg
11654060
Evolution Line
US$89.00

HS603
4026495889728
28"
40-622
28x1.50,700x38C
RaceGuard
Tubeless
Folding
E-25
Addix
Black-Reflex
3.5-5.5
50-70
625 g
67
110 kg
11654230
Evolution Line
US$89.00

HS603
4026495867139
28"
50-622
28x2.00
V-Guard
Tube
Folding
E-25
Addix
Black-Reflex
2.5-4.5
35-65
660 g
67
125 kg
11654057
Evolution Line
US$89.00