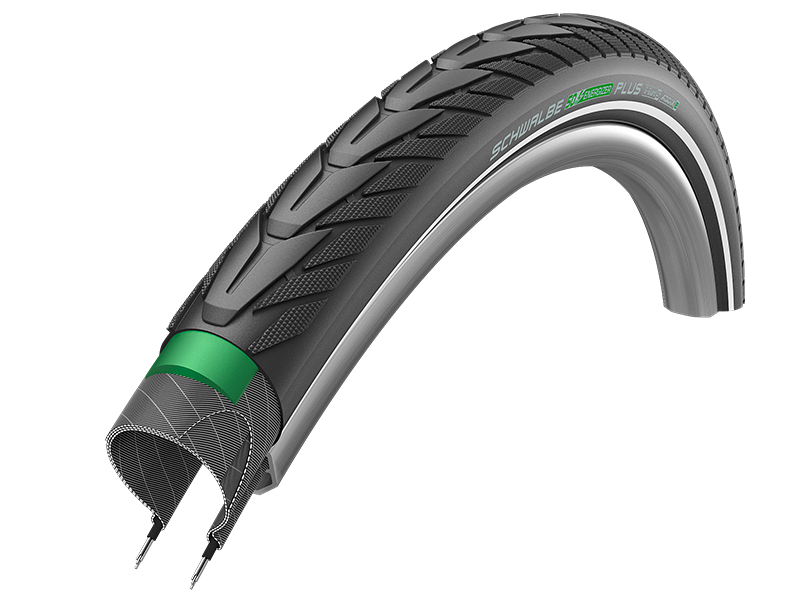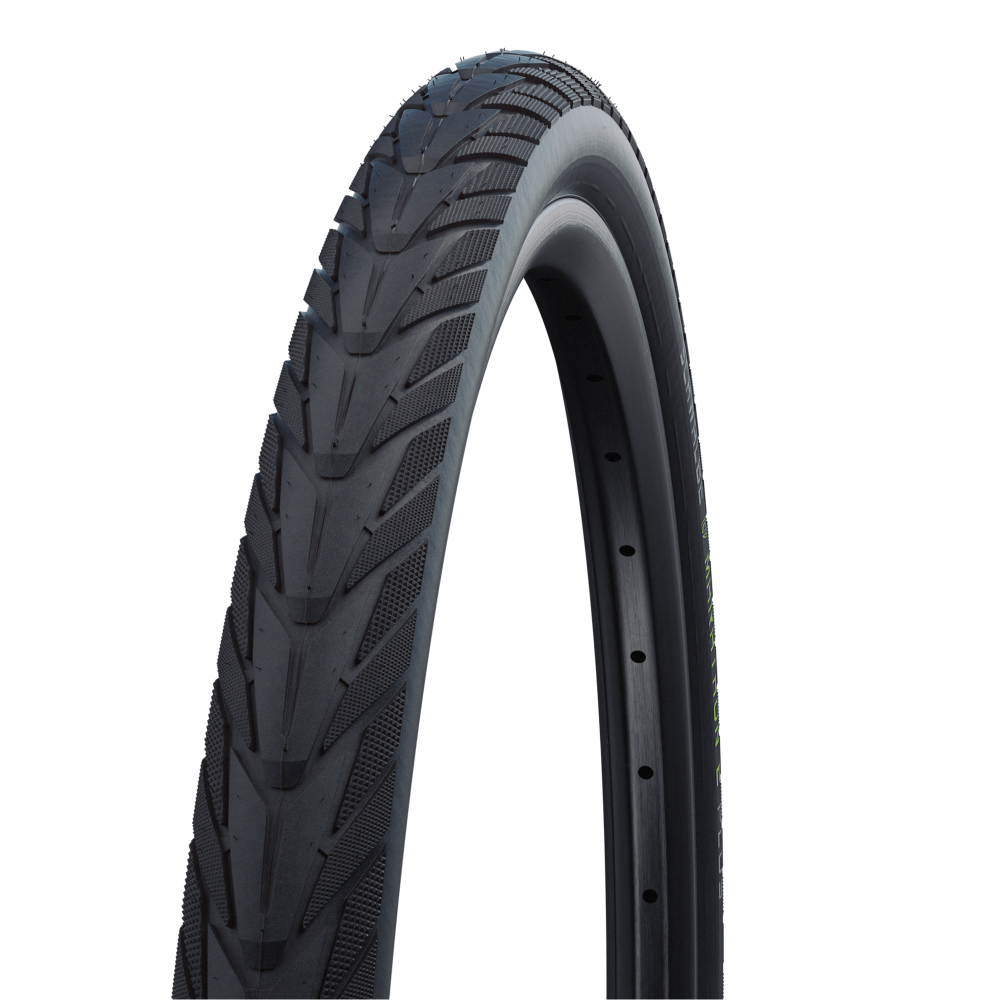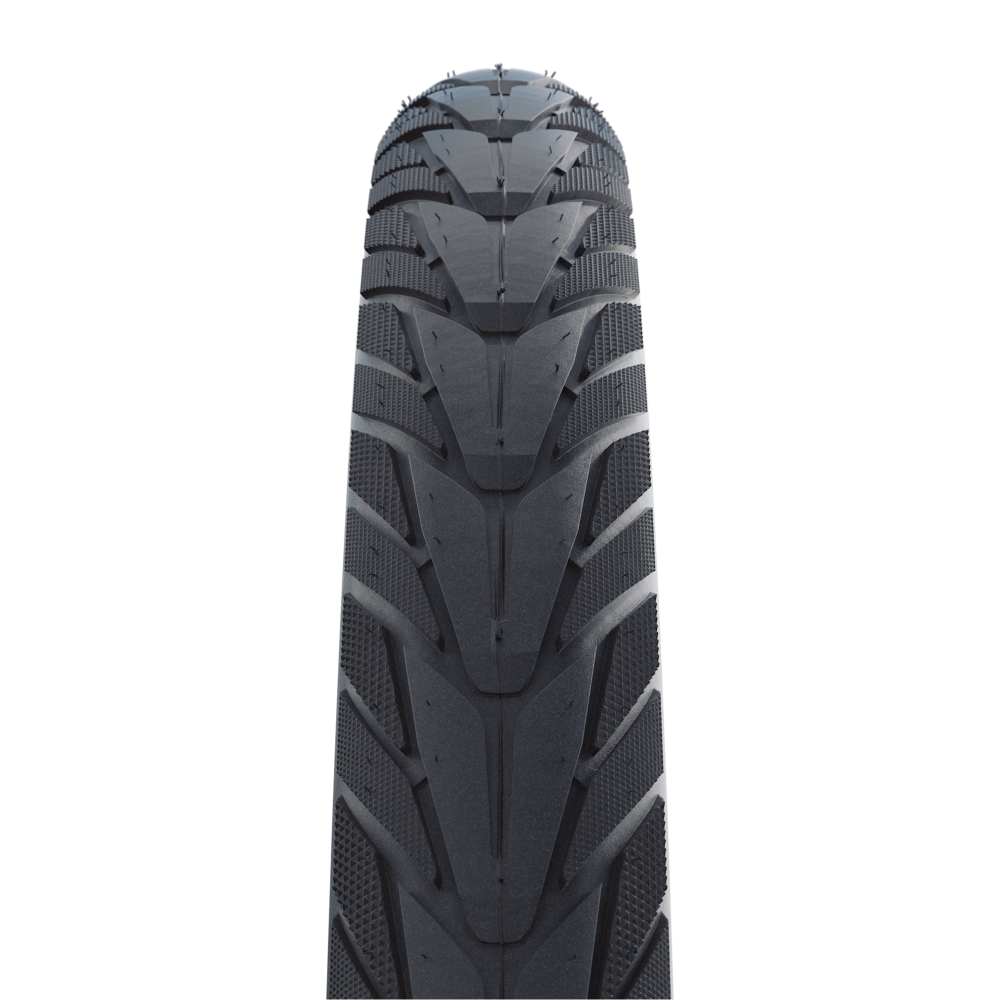 /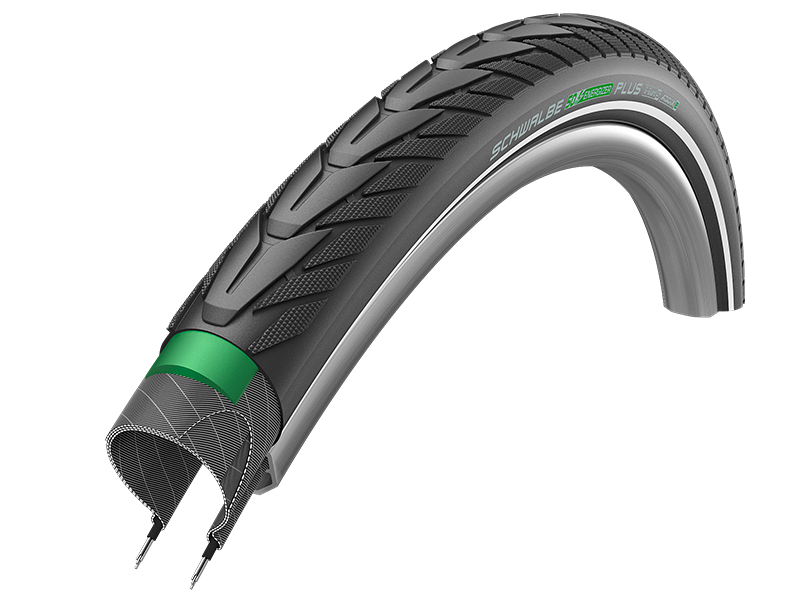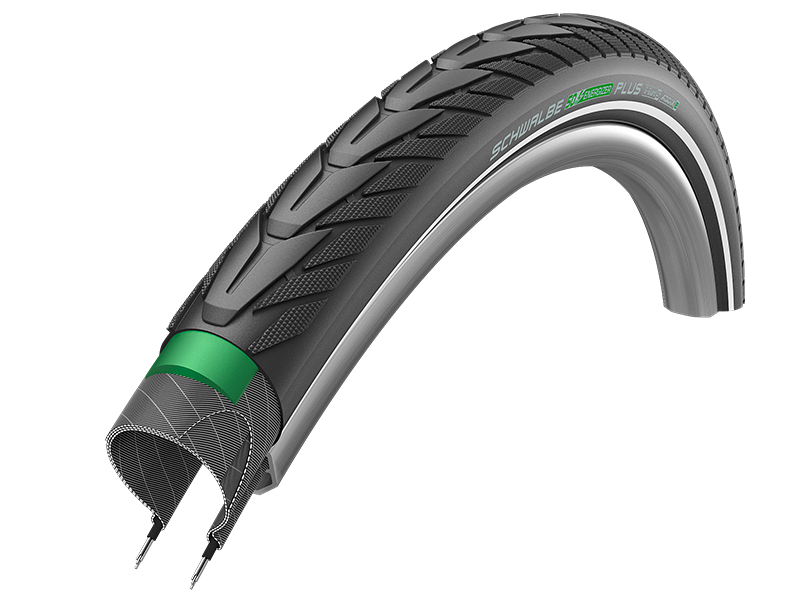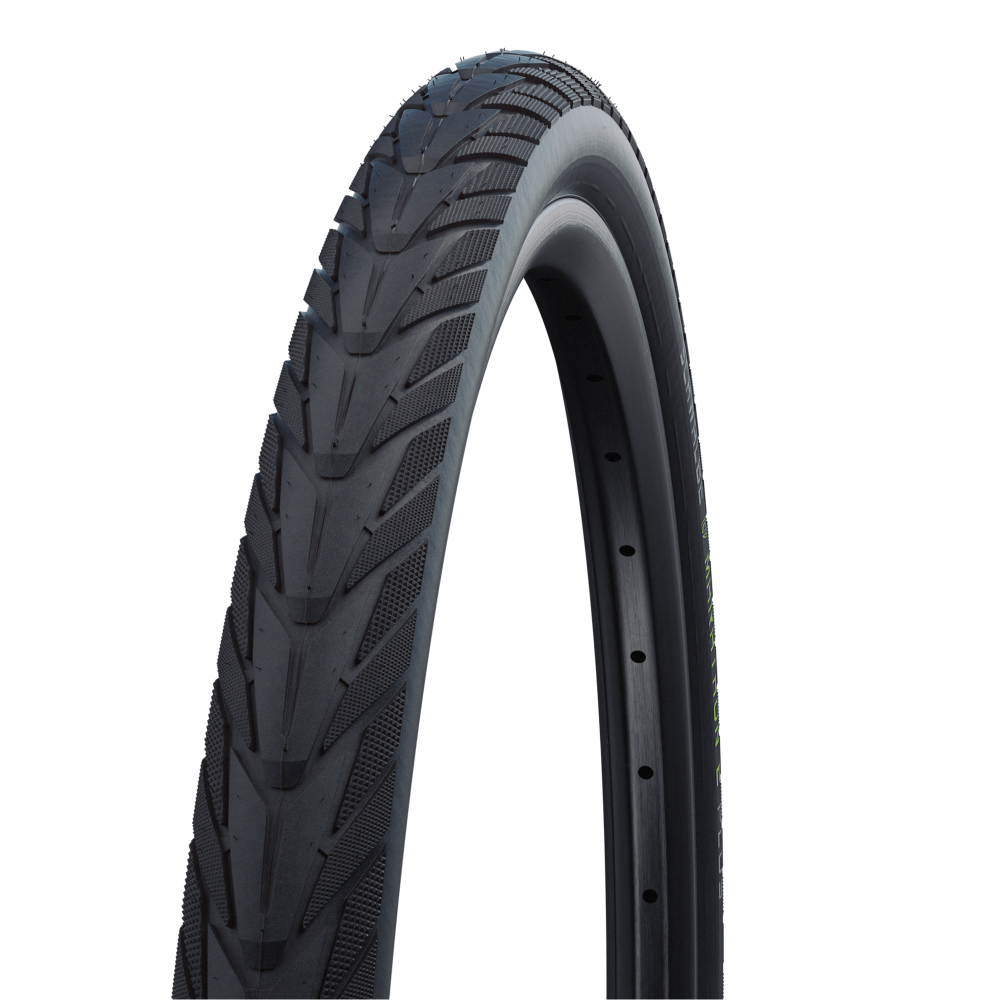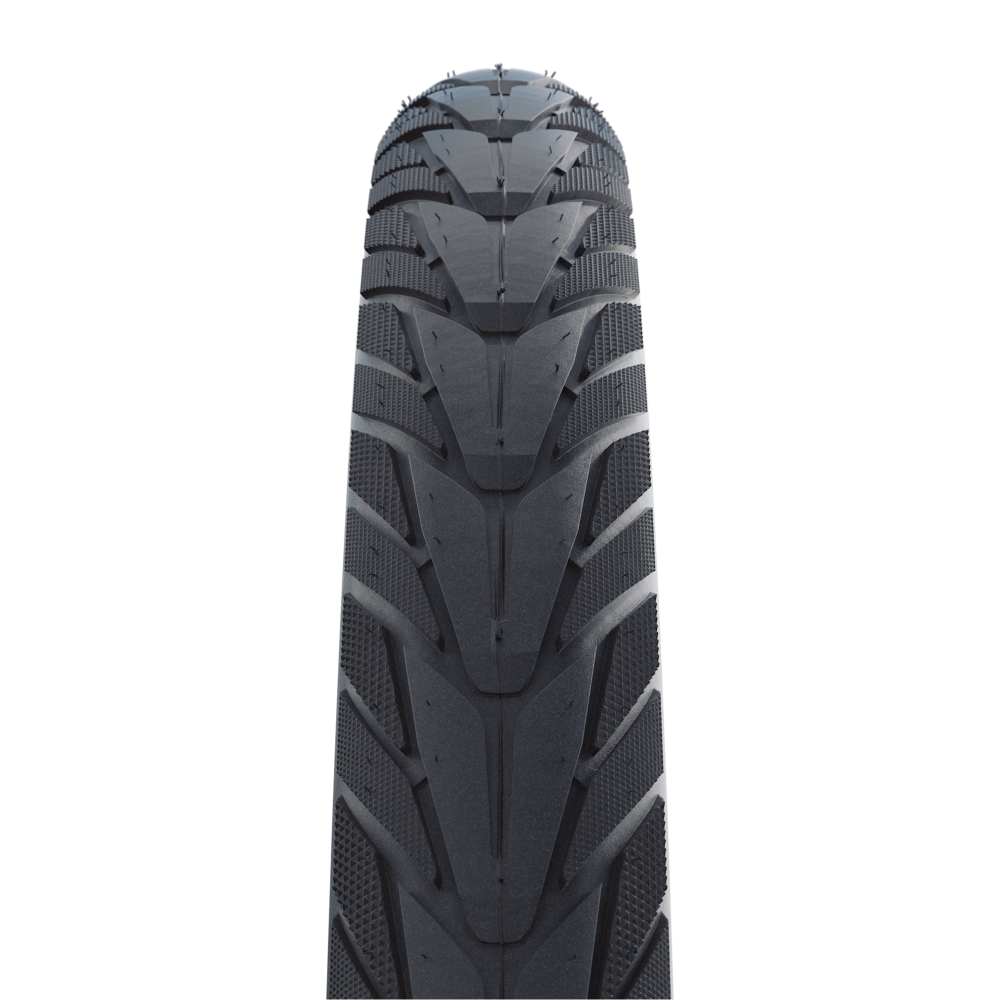 Product Description
SPECIALLY MADE FOR E-BIKES. The Energizer Plus has an ultramodern, dynamic touring profile with a smooth center section and strong diamond sides. It rolls easily on the road and has good grip, even on unpaved ground. The newly created Addix E-Compound is specially optimized for maximum durability, low rolling resistance and exceptional grip even at high speed. The proven, 3mm GreenGuard guarantees reliable puncture protection in everyday touring. Of course, Energizer Plus is ECE-R75 certified.
Best Use
Technical Data
Size:

ETRTO 50-622 (28x2.00 Inch)

Type:

Wired

Compound:

Energizer

Version:

GreenGuard

Colour:

Black-Reflex

Seal:

Tube

Weight:

1085 g

Pressure:

2.5-4.5 Bar (35-65 psi)

Maximum load:

121 kg

EPI:

67

E-Bike:

E-50

Profile:

HS427

Product number:

11101131

EAN:

4026495788328

Price:

US$22.20
Ratings
Product overview
Find your perfect tire even faster. Use the search to narrow down the articles or
sort the tires with the arrows directly in the table according to your interest.
INCH
ETRTO
SIZE
VERSION
SEAL
TYPE
E-BIKE
COMPOUND
COLOUR
BAR
PSI
WEIGHT
EPI
MAXIMUM LOAD
PRODUCT NUMBER
QUALITY
PRICE

HS492
4026495843539
26"
47-559
26x1.75
GreenGuard
Tube
Wired
E-50
Addix E
Black-Reflex
3.0-5.0
45-70
880 g
67
109 kg
11101366
Performance Line
US$38.00

HS492
4026495843577
27.5"
50-584
27.5x2.00
GreenGuard
Tube
Wired
E-50
Addix E
Black-Reflex
2.5-4.5
35-65
1010 g
67
115 kg
11101367
Performance Line
US$40.00

HS492
4026495842655
28"
40-622
28x1.50,700x38C
GreenGuard
Tube
Wired
E-50
Addix E
Black-Reflex
3.5-6.0
50-85
820 g
67
100 kg
11101363
Performance Line
US$38.00

HS427
4026495788328
28"
50-622
28x2.00
GreenGuard
Tube
Wired
E-50
Energizer
Black-Reflex
2.5-4.5
35-65
1085 g
67
121 kg
11101131
Performance Line
US$22.20

US$37.00

HS492
4026495843614
28"
37-622
28x1.40,700x35C
GreenGuard
Tube
Wired
E-50
Addix E
Black-Reflex
4.0-6.0
55-85
735 g
67
95 kg
11101368
Performance Line
US$38.00

HS492
4026495843737
28"
50-622
28x2.00
GreenGuard
Tube
Wired
E-50
Addix E
Black-Reflex
2.5-4.5
35-65
1080 g
67
121 kg
11101371
Performance Line
US$42.00

HS492
4026495867535
28"
55-622
28x2.15
GreenGuard
Tube
Wired
E-50
Addix E
Black-Reflex
2.0-4.0
30-55
1210 g
67
132 kg
11159059
Performance Line
US$43.00

HS492
4026495843690
28"
47-622
28x1.75
GreenGuard
Tube
Wired
E-50
Addix E
Black-Reflex
3.0-5.0
45-70
980 g
67
109 kg
11101370
Performance Line
US$40.00