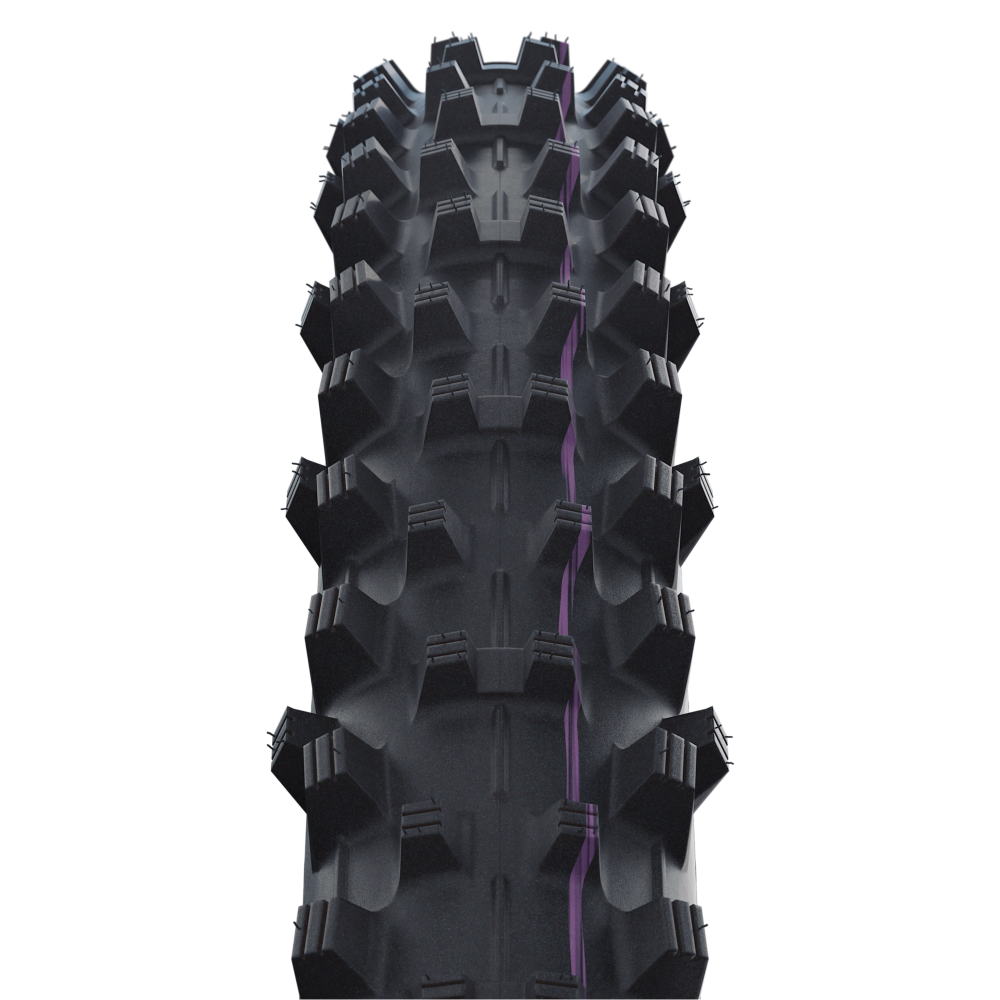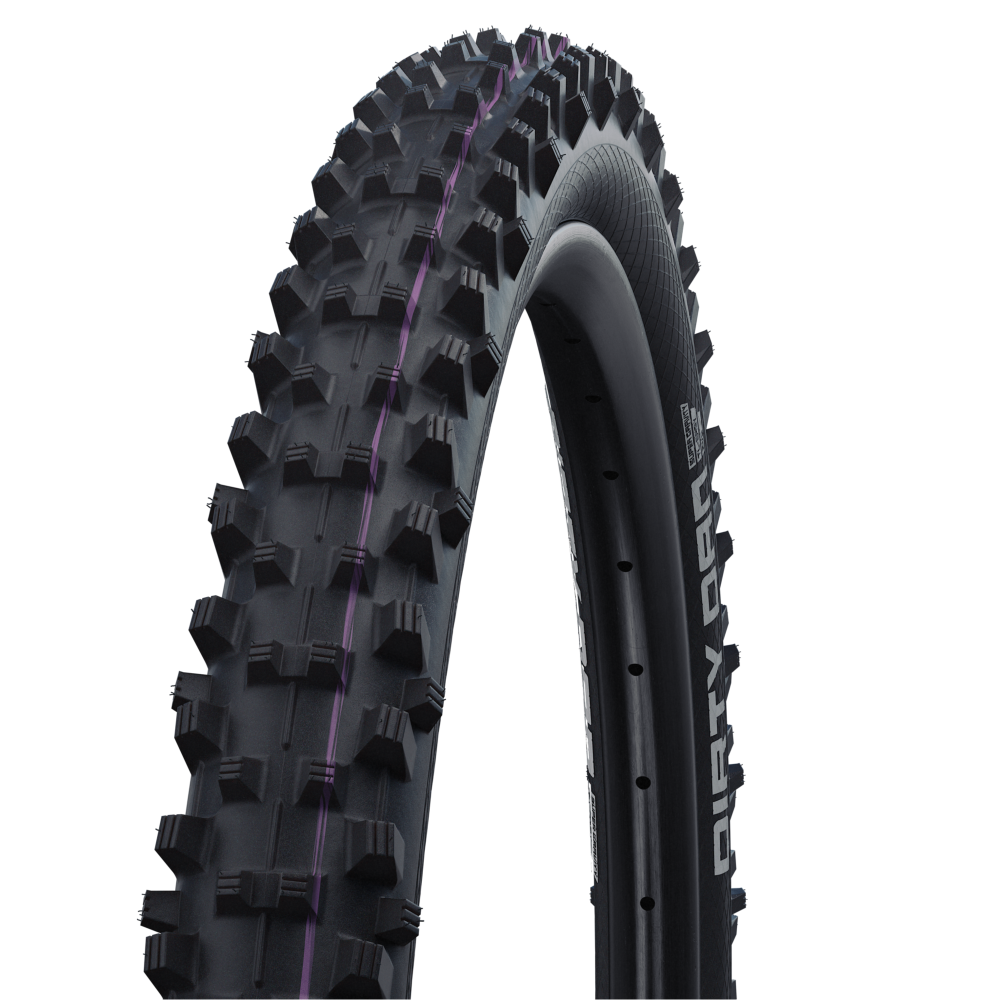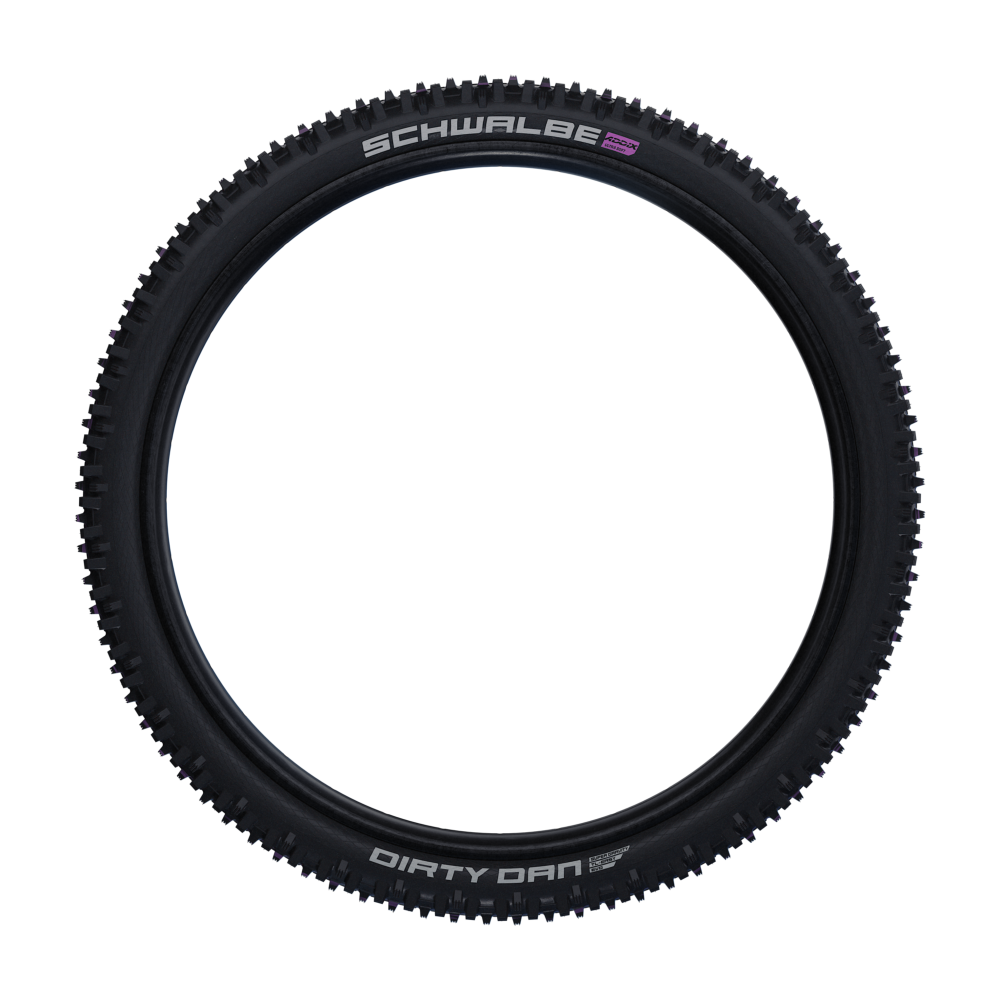 /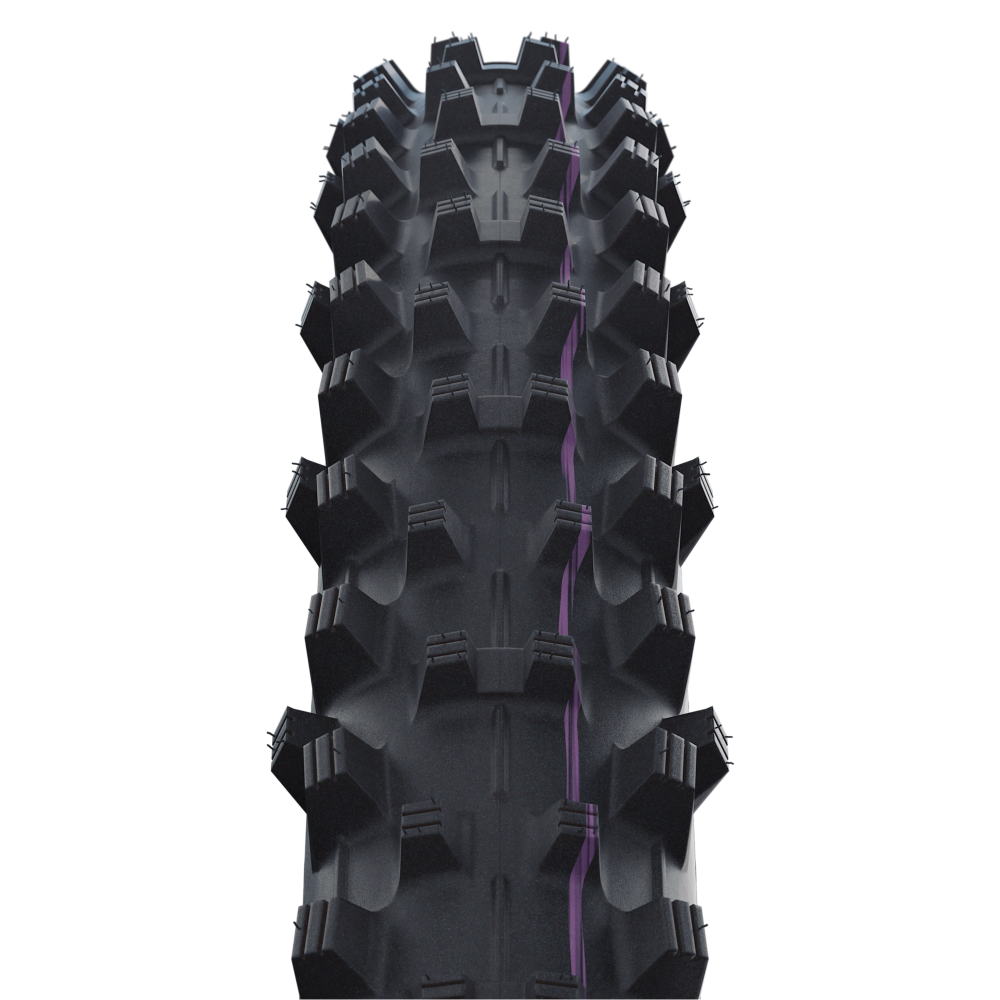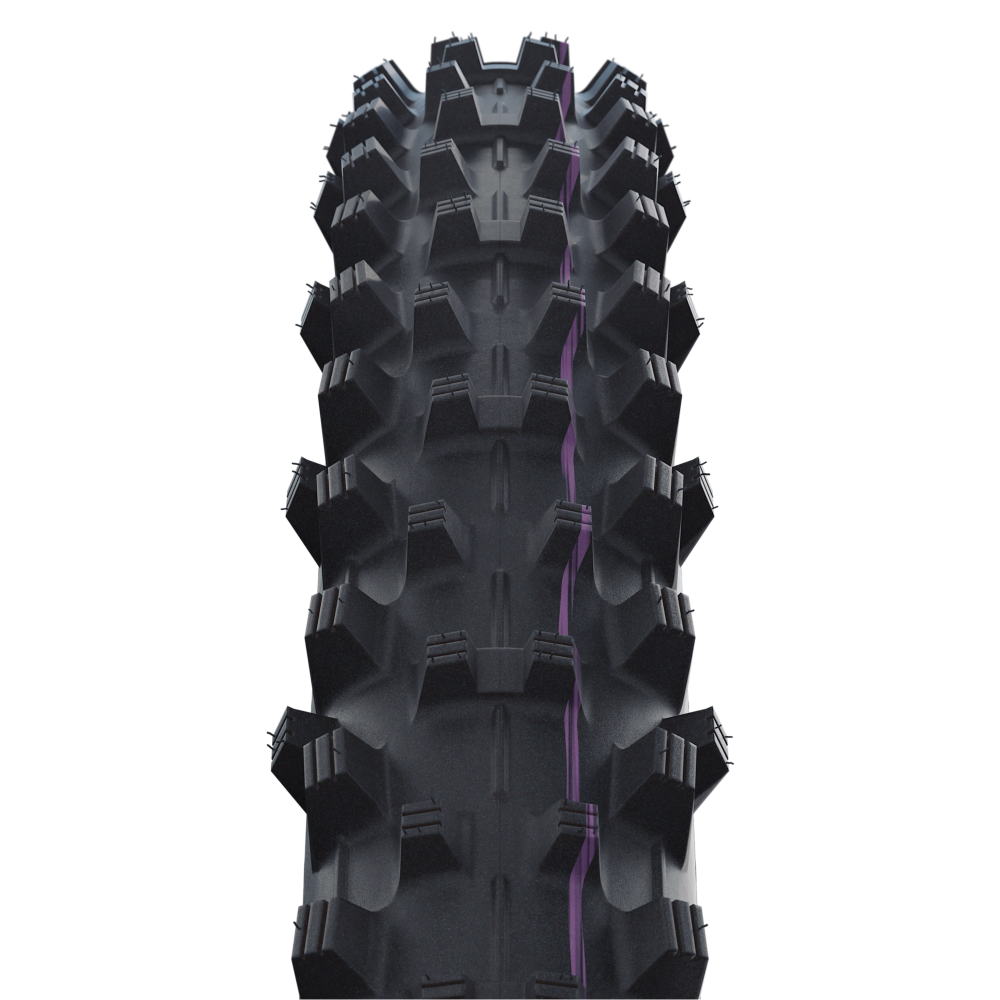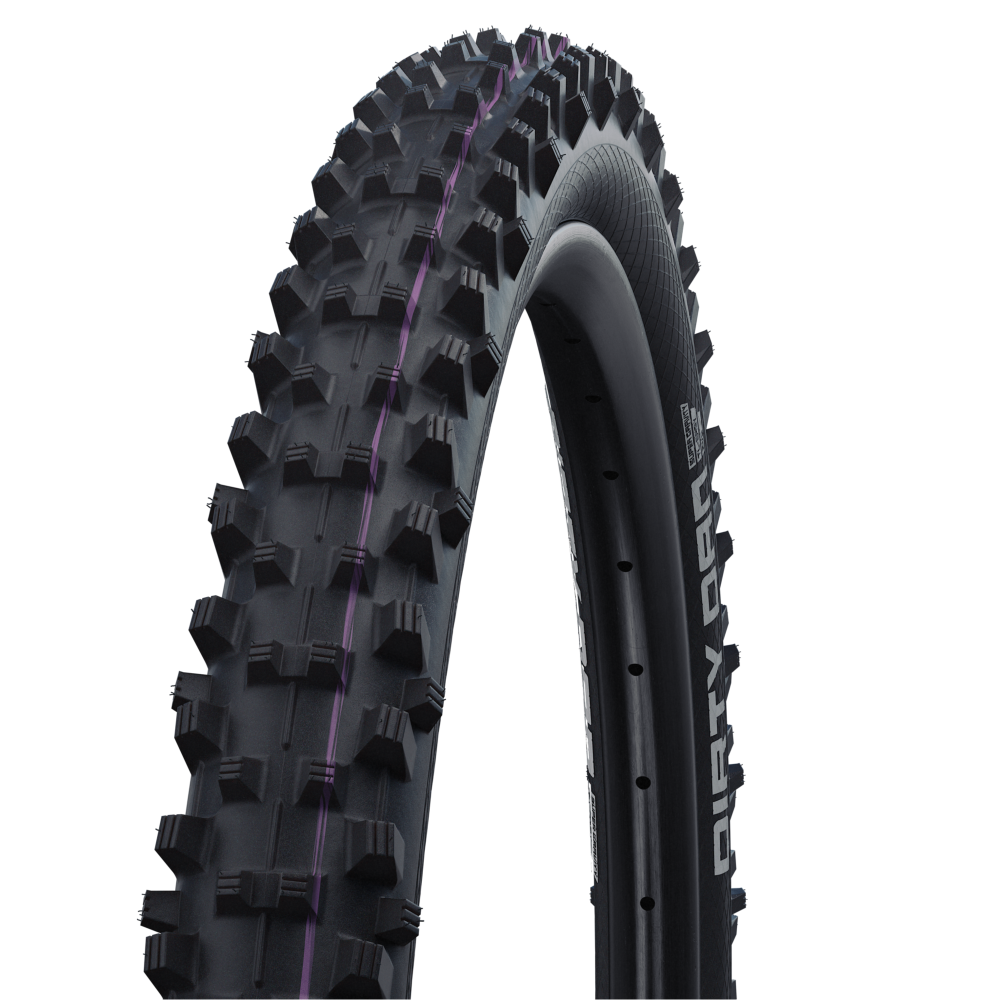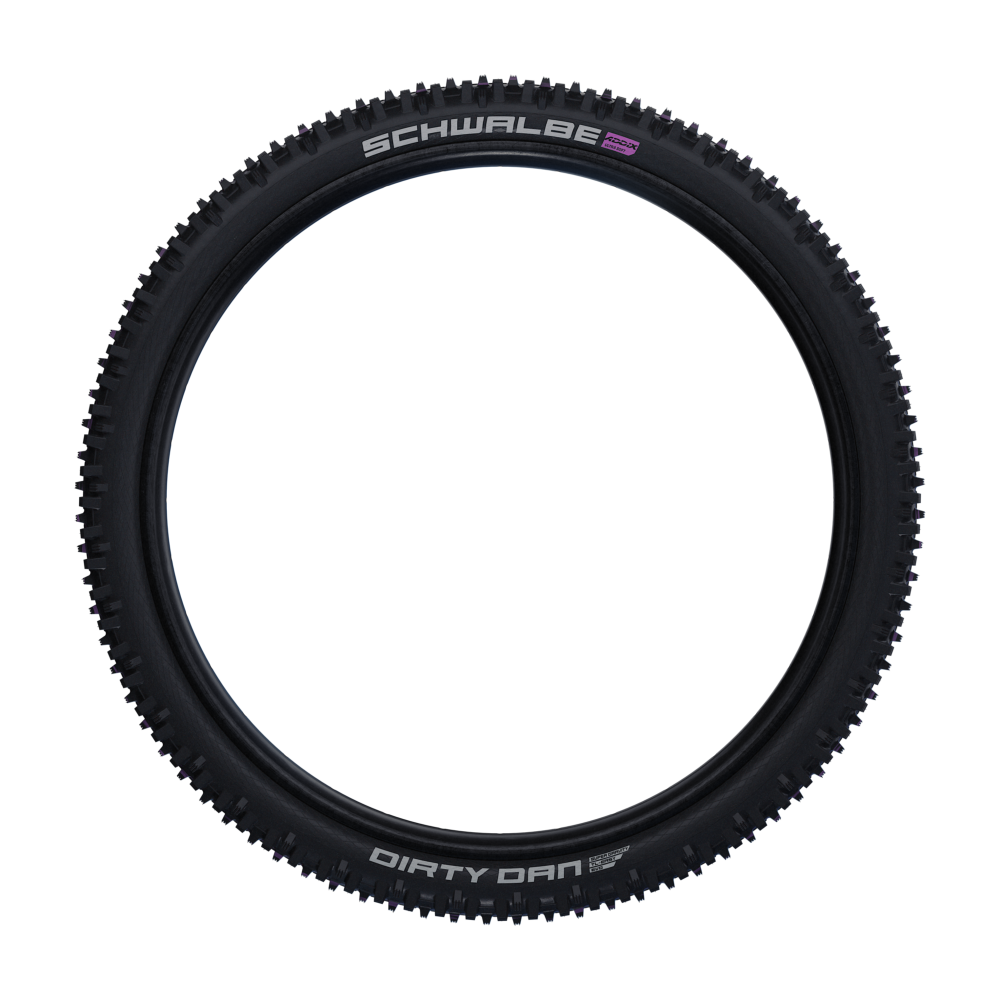 Product Description
THE SPECIALIST FOR MIRE. For deep mud and soft terrain. Ideal for extreme conditions.
Aggressive open tread design with large blocks excellent brake traction on deep and soft terrain.
Excellent braking traction and extremely good self-cleaning properties due to large gaps between studs.
Special 'Curveclaws' for outstanding adverse-camber grip.
More information:
ADDIX Compound
Best Use
Technical Data
Size:

ETRTO 60-584 (27.5x2.35 Inch)

Type:

Folding

Compound:

Addix Ultra Soft

Version:

Super Gravity

Colour:

Black

Seal:

Tubeless

Weight:

1115 g

Pressure:

1.6-3.5 Bar (23-50 psi)

Maximum load:

115 kg

EPI:

67

Profile:

HS417

Product number:

11600557.03

EAN:

4026495877312

Price:

US$104.00
Ratings
Features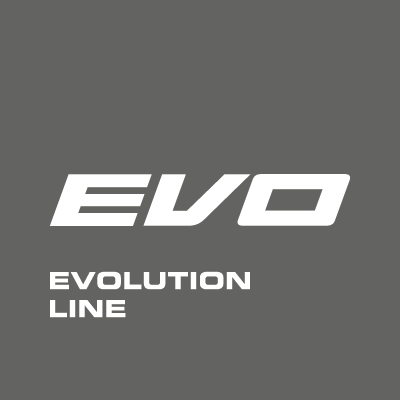 Evolution Line
The very best possible. Highest grade materials. Latest technology.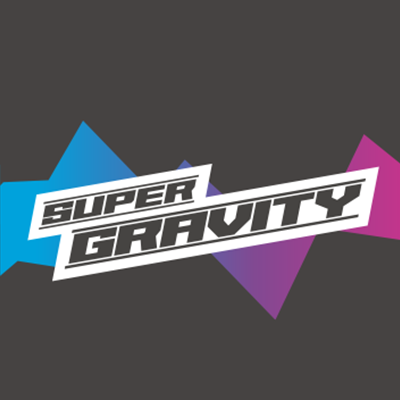 Super Gravity
Go where others dare not to venture . Where the rider and the trail demand everything from the material. Where the bikes have a lot of travel. Right there is the zone for tires with Super Gravity construction.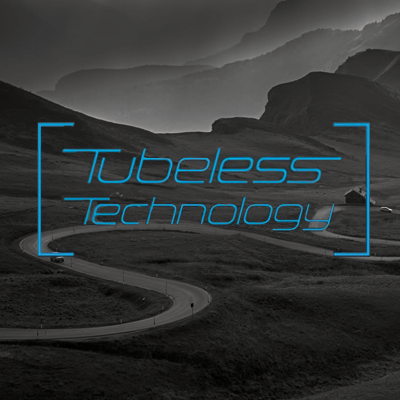 Tubeless Technology
For all ambitious sports cyclists Tubeless is the right choice. Only Tubeless achieves the best values in terms of:
+ SPEED
+ GRIP
+ PUNCTURE PROTECTION
+ COMFORT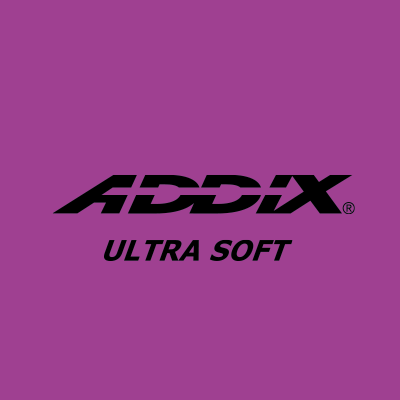 ADDIX Ultra Soft Compound
ADDIX ULTRA SOFT is the ADDIX compound for hardcore use in enduro and downhill. It has sensationally good damping properties and also performs perfectly in cold weather.
Product overview
Find your perfect tire even faster. Use the search to narrow down the articles or
sort the tires with the arrows directly in the table according to your interest.
| | | | | INCH | ETRTO | SIZE | VERSION | SEAL | TYPE | E-BIKE | COMPOUND | COLOUR | BAR | PSI | WEIGHT | EPI | MAXIMUM LOAD | PRODUCT NUMBER | QUALITY | PRICE | |
| --- | --- | --- | --- | --- | --- | --- | --- | --- | --- | --- | --- | --- | --- | --- | --- | --- | --- | --- | --- | --- | --- |
| | | HS417 | 4026495877336 | 27.5" | 60-584 | 27.5x2.35 | Super Downhill | Tubeless | Folding | | Addix Ultra Soft | Black | 1.6-3.5 | 23-50 | 1260 g | 2x67 | 115 kg | 11654177 | Evolution Line | US$104.00 | |
| | | HS417 | 4026495877312 | 27.5" | 60-584 | 27.5x2.35 | Super Gravity | Tubeless | Folding | | Addix Ultra Soft | Black | 1.6-3.5 | 23-50 | 1115 g | 67 | 115 kg | 11600557.03 | Evolution Line | US$104.00 | |
| | | HS417 | 4026495879835 | 29" | 60-622 | 29x2.35 | Super Downhill | Tubeless | Folding | | Addix Ultra Soft | Black | 1.6-3.5 | 23-50 | 1345 g | 2x67 | 125 kg | 11654178 | Evolution Line | US$104.00 | |