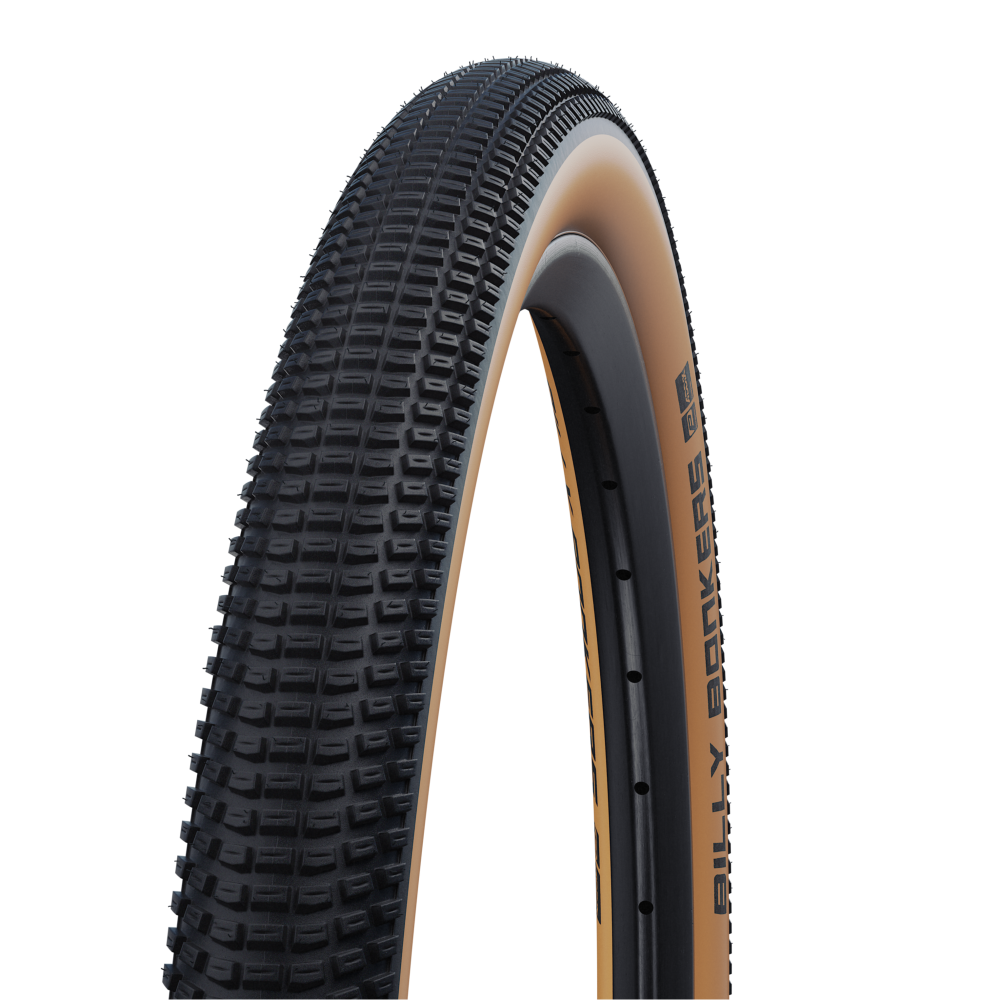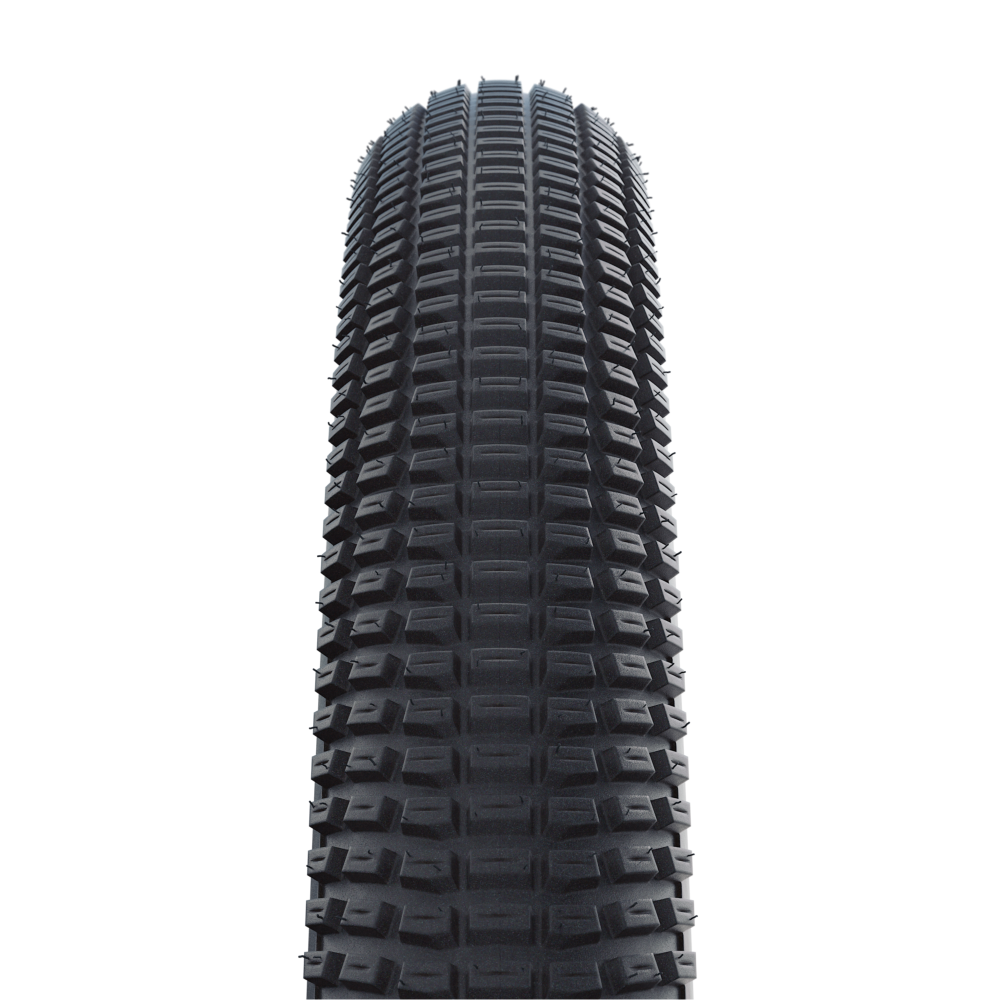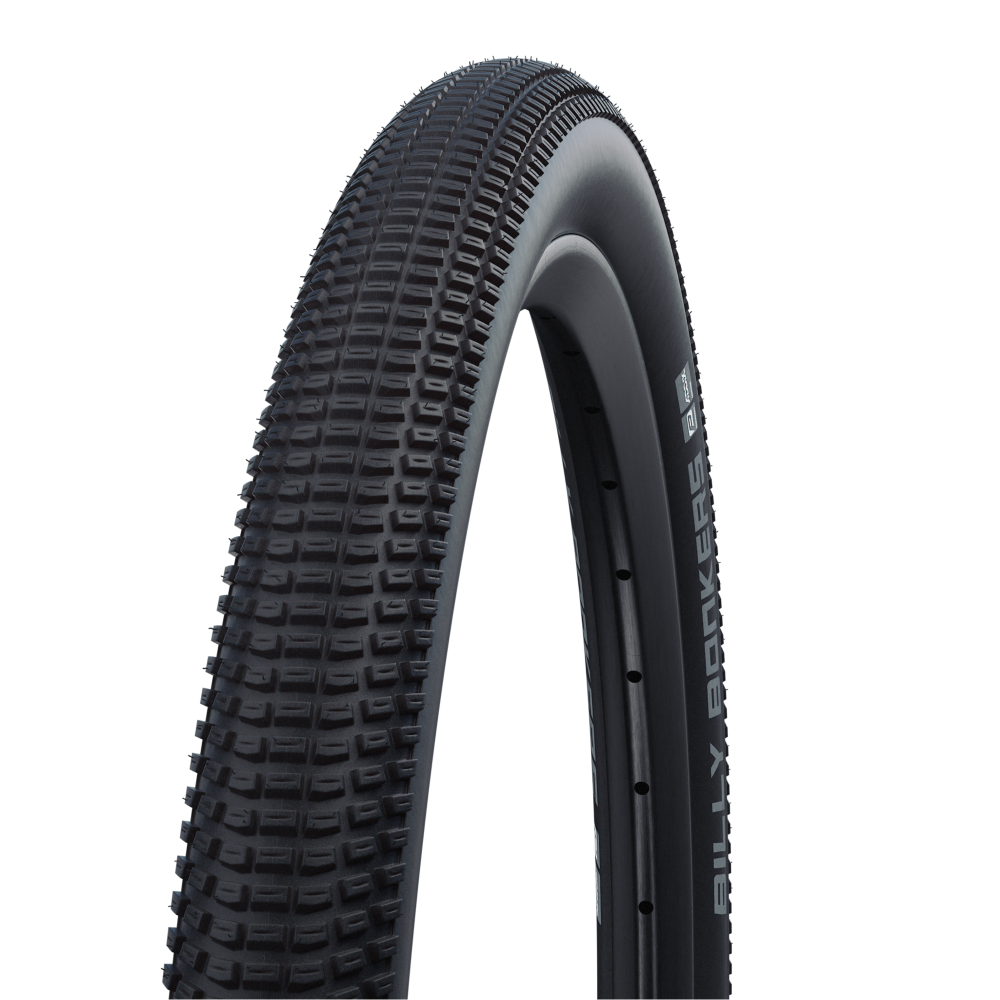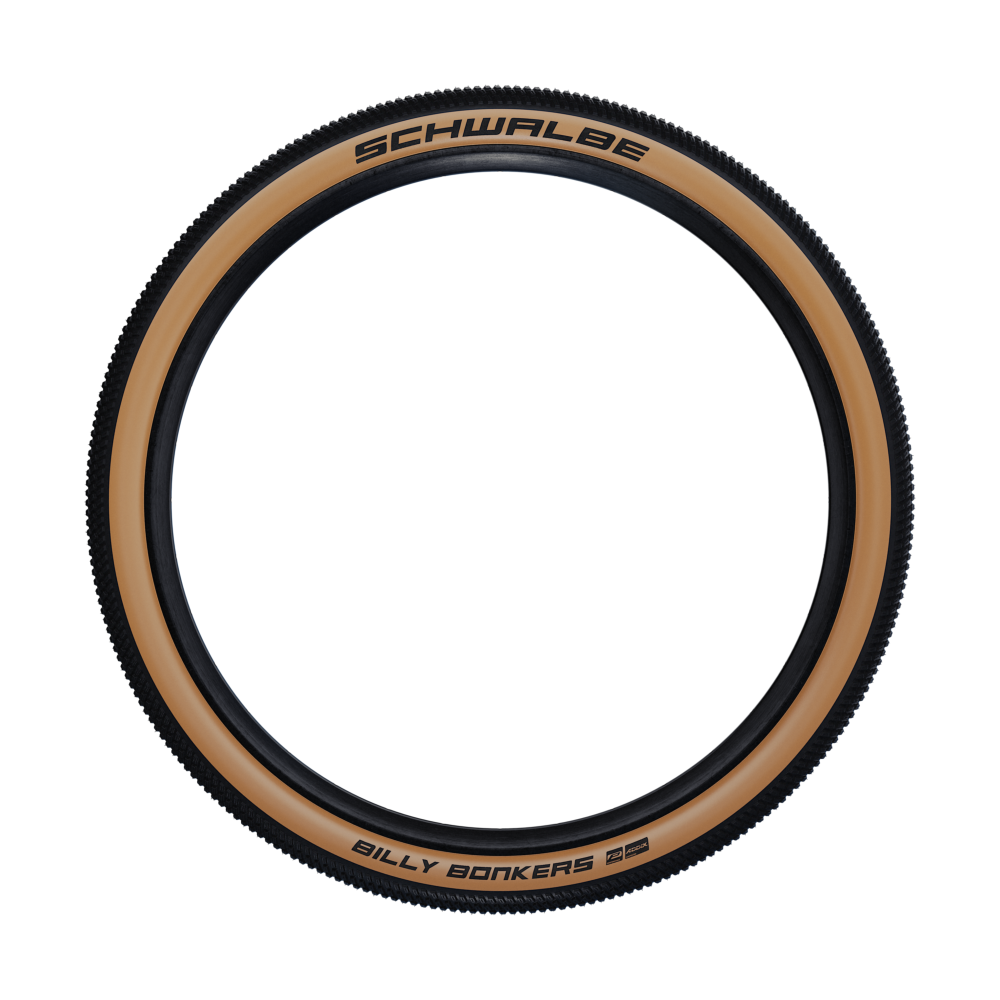 /
Billy Bonkers
SAY HI TO BILLY BONKERS!SCHWALBE'S NEW TIRE FOR PU...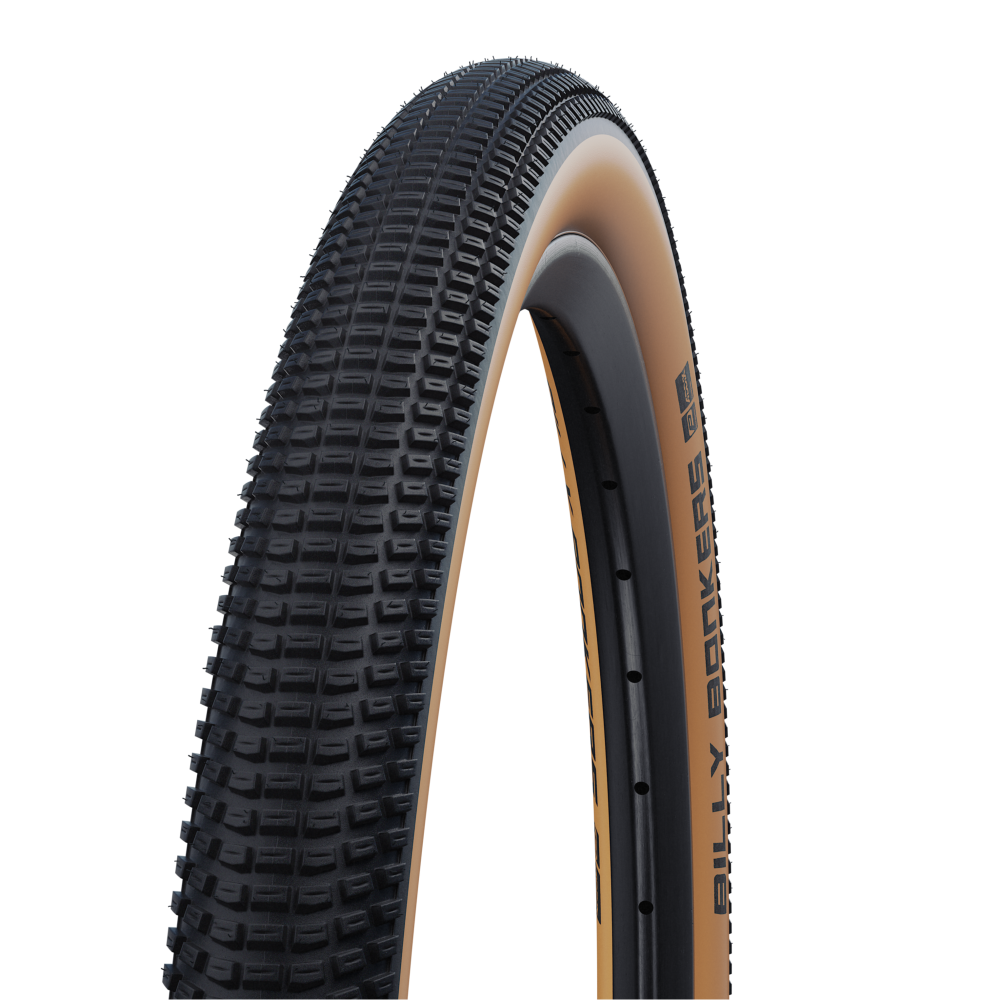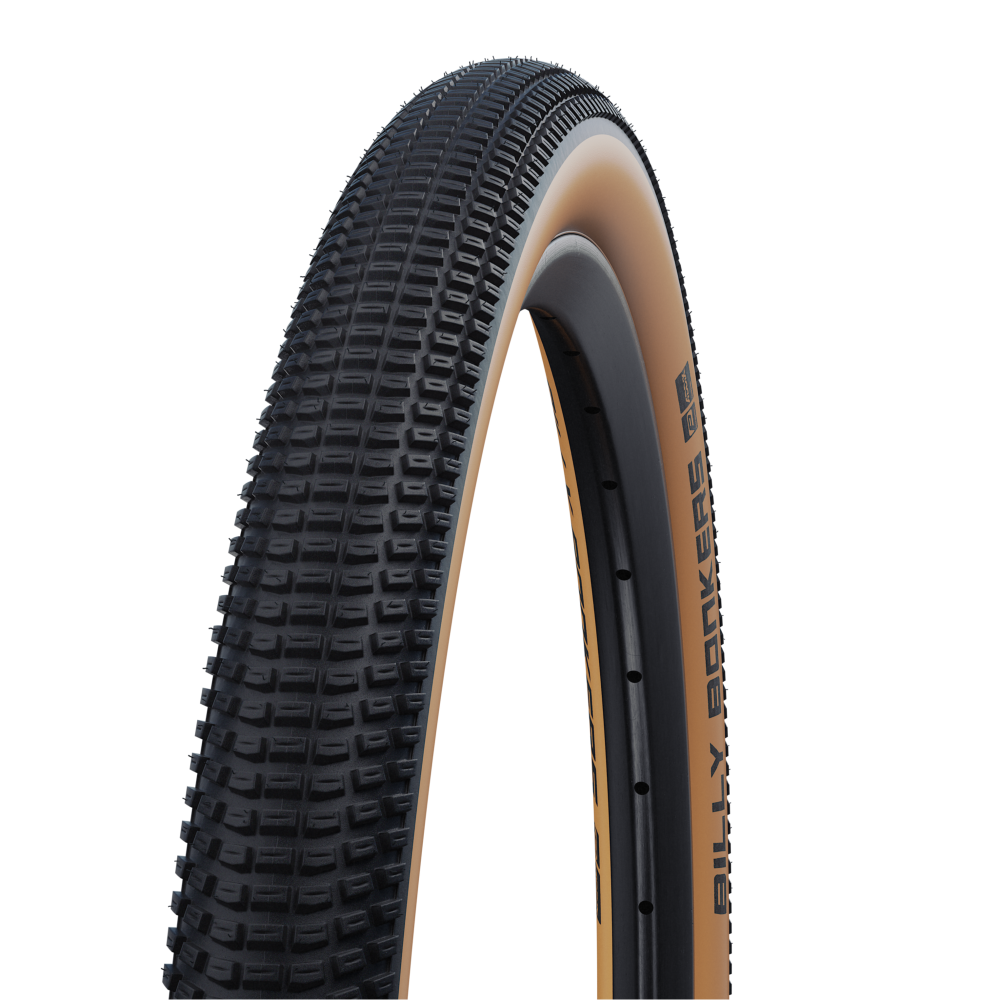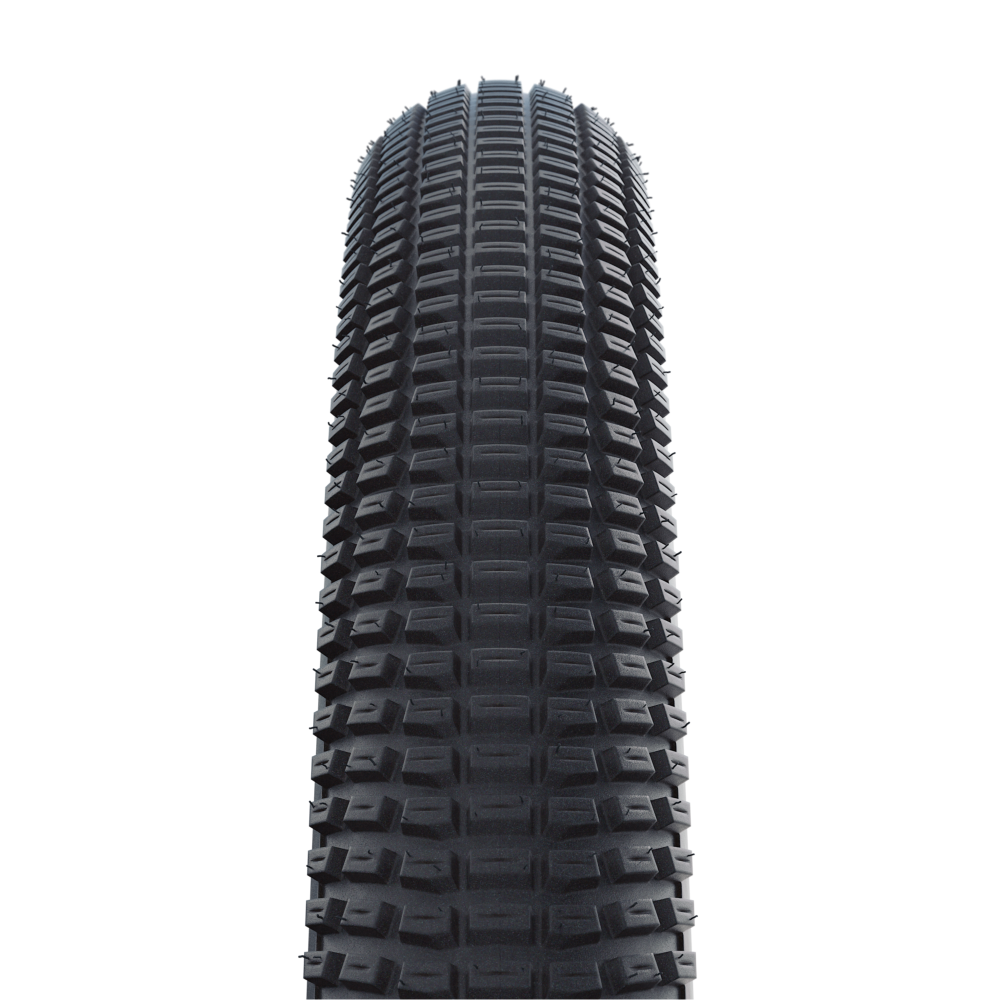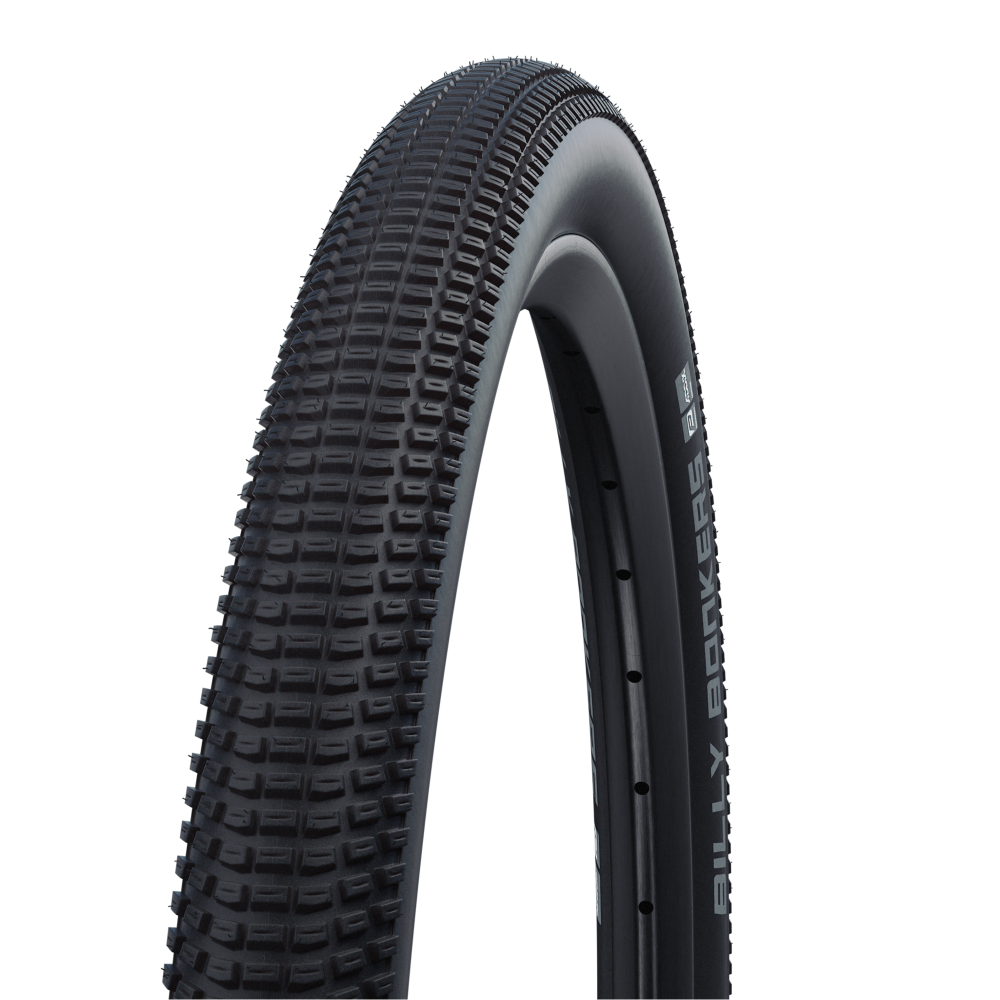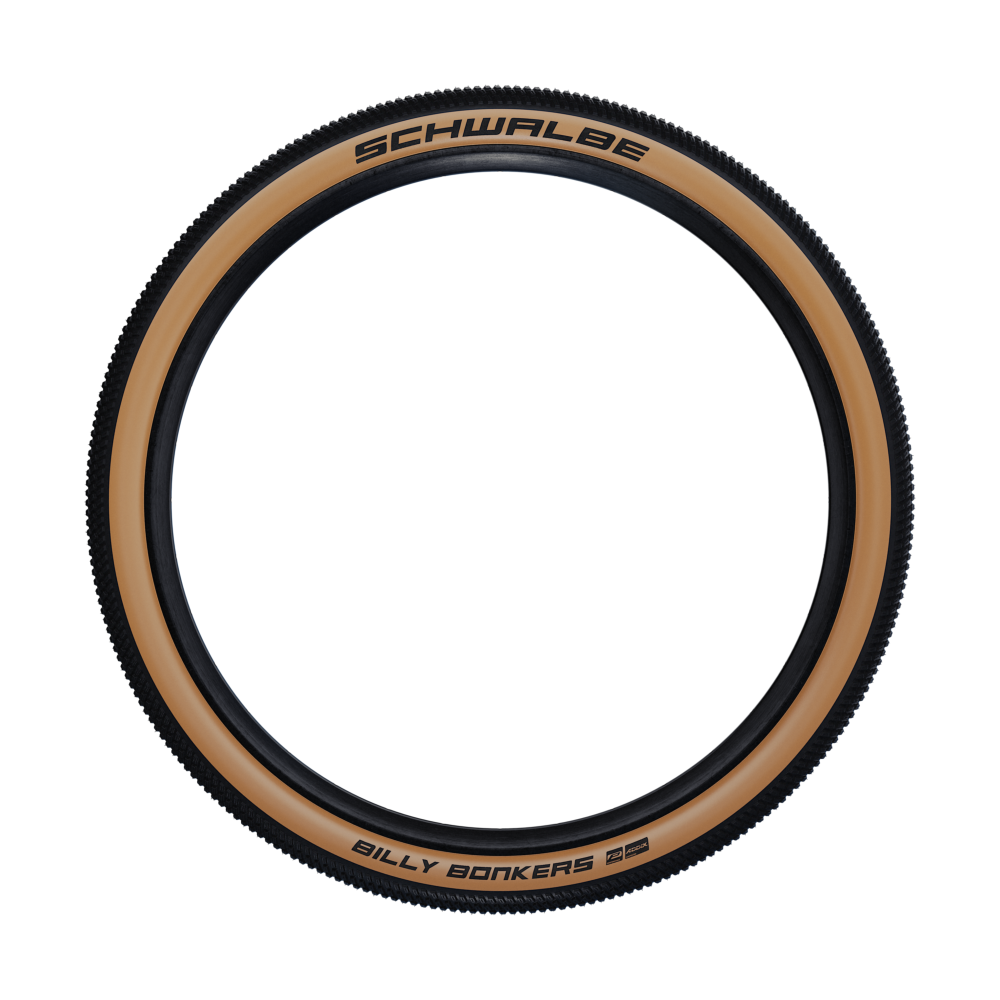 Product Description
SAY HI TO BILLY BONKERS!
SCHWALBE'S NEW TIRE FOR PUMPTRACK, DIRTJUMP AND SLOPESTYLE.
This lightweight (490g Performance Line), not only rolls extremely easily, it also ensures fun loving and agile riding. If tricks and jumps get messed up, Billy Bonkers remains good natured, forgiving even egregious mistakes.
Maximal micro teeth for grip on dusty and sandy ground.
Closely positioned blocks multiply the grippy edges.
Small ramps increase the speed of the tire. The result: More Airtime!
More information:
News - Billy Bonkers
Technical Data
Size:

ETRTO 54-559 (26x2.10 Inch)

Compound:

Sbc

Version:

K-Guard

Colour:

Classic-Skin

Seal:

Tube

Weight:

560 g

Pressure:

2.0-5.5 Bar (30-80 psi)

EPI:

50

Profile:

HS600

Product number:

11159101

EAN:

4026495871235

Price:

US$29.00
Ratings
Features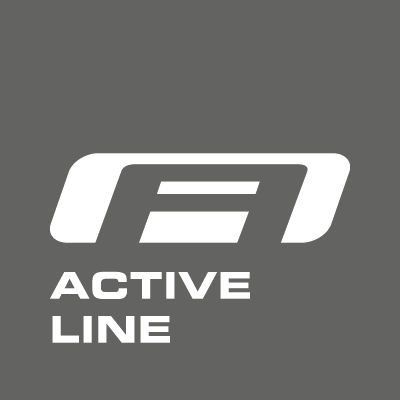 Active Line
Reliable brand quality.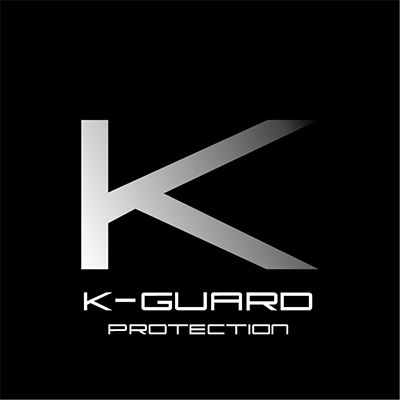 K-Guard
Natural rubber insert reinforced with Kevlar® fibers. A solid puncture protection for tires in the Active Line.
Product overview
Find your perfect tire even faster. Use the search to narrow down the articles or
sort the tires with the arrows directly in the table according to your interest.
| | | | | INCH | ETRTO | SIZE | VERSION | SEAL | TYPE | E-BIKE | COMPOUND | COLOUR | BAR | PSI | WEIGHT | EPI | MAXIMUM LOAD | PRODUCT NUMBER | QUALITY | PRICE | |
| --- | --- | --- | --- | --- | --- | --- | --- | --- | --- | --- | --- | --- | --- | --- | --- | --- | --- | --- | --- | --- | --- |
| | | HS600 | 4026495900416 | 16" | 50-305 | 16x2.00 | Performance | Tube | | | Addix | Black | Max. 4.0 | Max. 55.0 | 300 g | 67 | | 11159335 | Performance Line | US$29.00 | |
| | | HS600 | 4026495887380 | 18" | 50-355 | 18x2.00 | Performance | Tube | | | Addix | Black | Max. 4.0 | Max. 55.0 | 300 g | 67 | | 11654198 | Performance Line | US$45.00 | |
| | | HS600 | 4026495887342 | 18" | 50-355 | 18x2.00 | Performance | Tube | | | Addix | Classic-Skin | Max. 4.0 | Max. 55.0 | 300 g | 67 | | 11654197 | Performance Line | US$45.00 | |
| | | HS600 | 4026495903950 | 20" | 50-406 | 20x2.00 | Performance | Tube | | | Addix | Bronze Sidewall | 2.0-5.5 | 30-80 | 355 g | 67 | | 11654376 | Performance Line | US$45.00 | |
| | | HS600 | 4026495882071 | 20" | 50-406 | 20x2.00 | Performance | Tube | | | Addix | Classic-Skin | 2.0-5.5 | 30-80 | 355 g | 67 | | 11654188 | Performance Line | US$45.00 | |
| | | HS600 | 4026495882118 | 24" | 50-507 | 24x2.00 | Performance | Tube | | | Addix | Classic-Skin | 2.0-5.5 | 30-80 | 440 g | 67 | | 11654189 | Performance Line | US$45.00 | |
| | | HS600 | 4026495904032 | 26" | 54-559 | 26x2.10 | K-Guard | Tube | | | Sbc | Bronze Sidewall | 2.0-5.5 | 30-80 | 620 g | 50 | | 11159348 | Active Line | US$29.00 | |
| | | HS600 | 4026495869515 | 26" | 54-559 | 26x2.10 | Performance | Tube | | | Addix | Black | 2.0-5.5 | 30-80 | 490 g | 67 | | 11654030 | Performance Line | US$48.00 | |
| | | HS600 | 4026495904070 | 26" | 54-559 | 26x2.10 | Performance | Tube | | | Addix | Bronze Sidewall | 2.0-5.5 | 30-80 | 500 g | 67 | | 11654378 | Performance Line | US$45.00 | |
| | | HS600 | 4026495871235 | 26" | 54-559 | 26x2.10 | K-Guard | Tube | | | Sbc | Classic-Skin | 2.0-5.5 | 30-80 | 560 g | 50 | | 11159101 | Active Line | US$29.00 | |